BACK OF THE YARDS — A Chicago police officer and community leader will once again run for alderman of the 15th Ward on the city's South Side — a seat currently held by Ald. Raymond Lopez.
Rafael Yañez, who has worked for as a Chicago Police officer for 15 years, recently announced he would be running for the 15th Ward aldermanic seat. The Back of the Yards resident aims to bring more resources for schools, social service and small businesses to the ward while advocating for reforms to the Chicago Police Department.
Yañez is the third challenger in the 15th Ward aldermanic race. Community organizer Berto Aguayo and violence interrupter Joseph Williams also plan to run to unseat Lopez, they announced earlier this summer.
"These past three years the incumbent has represented the community with contempt, wasteful spending and Trump-like rhetoric," Yañez said in a statement. "He has prioritized Mayor Emanuel's interests over the 15th Ward."
Yañez also criticized Lopez' decision to vote in favor of property taxes hikes and other "regressive taxes" that impact working class and run counter to the needs of 15th Ward residents, he said.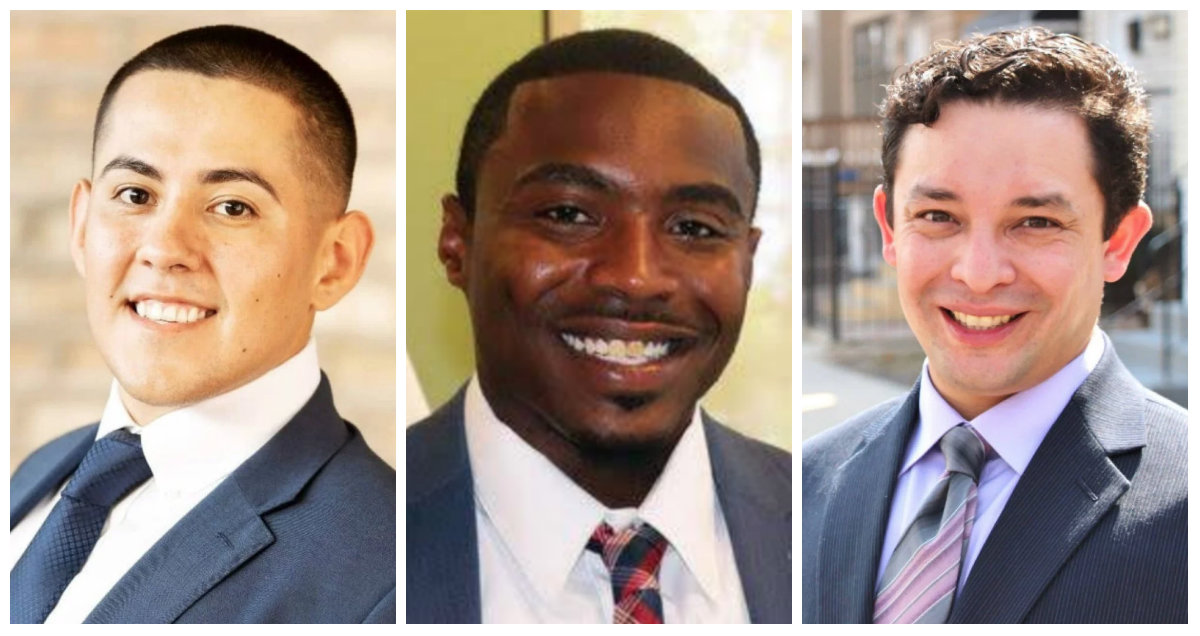 Lopez, a first-term alderman who is running for re-election, said he has spent more than three years as alderman working to end gang violence and a lack of investment across the ward.
The alderman said he has worked to invest in neighborhood infrastructure, helped city officials in drafting the Neighborhood Opportunity Fund program to help "mom-and-pop businesses gain access to over $750,000 in capital to rehab their businesses," while also working to ensure every community in the 15th Ward — Brighton Park, Gage Park, Back of the Yards, and West Englewood — get as much of the city resources and representation that they deserve.
"These are things that did not happen overnight," Lopez said. "These are things that were non-existent before my arrival.  I believe that my residents, like myself, are very happy with the fruits of our labor."
The alderman criticized the rhetoric of candidates in the race, and said he was committed to moving the 15th Ward forward. 
"I make no bones about that I stand with every day, good, hardworking people trying to do right: raising their families, owning their homes, and improving their neighborhoods," Lopez said.
In 2015, Lopez previously defeated Yañez in a runoff for the 15th Ward.
Yañez moved to Back of the Yards at 19. He emigrated to Pilsen from Michoacan, Mexico when he was 11 years old. 
A crime prevention specialist for CPD who previously worked as a beat officer in Englewood and helped coordinate the Police Youth Mentoring program, said he would have voted against the $100 million police academy. 
The idea of spending money for a police academy was hypocritical, especially while school budgets were being slashed and schools are being closed on the city's South and West sides, Yañez said.
"We don't need a police academy," Yañez said. "We had over $10 million budget cut to schools in the 15th Ward. …We are voting to move $100 million to build an academy and yet we are closing schools and cutting their budgets. That means teachers are let go, counselors are let go, and that impacts the violence in our neighborhoods."
The officer also aims to push for a "transformation" of the Chicago Police Department.
"We need to have better training to deal with a crisis and mental illnesses," Yañez said. "We can have a more humane approach, and we owe it to our future our kids we need to… build a better police department for them."
Yañez said budget cuts and school closures have placed a burden on communities. Those cuts, coupled with cuts to mental health treatment, have an impact on violence on the streets, he said.
In 2007, Yañez founded the UNION Impact Center, a nonprofit that has worked with more than 1,500 youth to help create various work opportunities and programming in the 15th ward.
The nonprofit uses community spaces like churches, schools, parks and utilizes the talents of residents to create programming where youth have support, guidance and purpose, Yañez said.
At its core of his campaign, Yañez looks to advocate for more resources for young adults. He aims to create a workforce development program with small businesses in the ward where young adults can receive work experience.
"I want to do more than just clean the streets and clear the garbage," the 39-year-old police officer told Block Club Chicago. "I believe we have a responsibility to build a better future by bringing…people to the table and listening, being accessible, and challenging the status quo."
Do stories like this matter to you? Subscribe to Block Club Chicago. Every dime we make funds reporting from Chicago's neighborhoods.