CANARYVILLE — Lee Lumber, the largest lumberyard in Chicago, will close for good Oct. 23 as the sons of the late founder prepare for retirement.
Founded in 1952 by Lee Baumgarten, Lee Lumber served contractors and the public at its original location at 633 W. Pershing Road in Canaryville, a design showplace in Bucktown, along with showrooms in Lincoln Park and Highland Park.
Lee Lumber was patronized by countless professional and amateur handymen over the years, and also once saved the day for the Rolling Stones and helped restore Holy Name Cathedral after a fire.
Baumgarten founded his company after returning home from World War II and working at another lumberyard, according to his son Rick, who has owned and run the company with his brother Randy since their father's death in 2008.
"He was supposed to get a piece of the lumberyard where he worked but the owner got married and blood is thicker than water and he got aced out," Randy said. "He took his life savings of $5,000 and started a new lumberyard."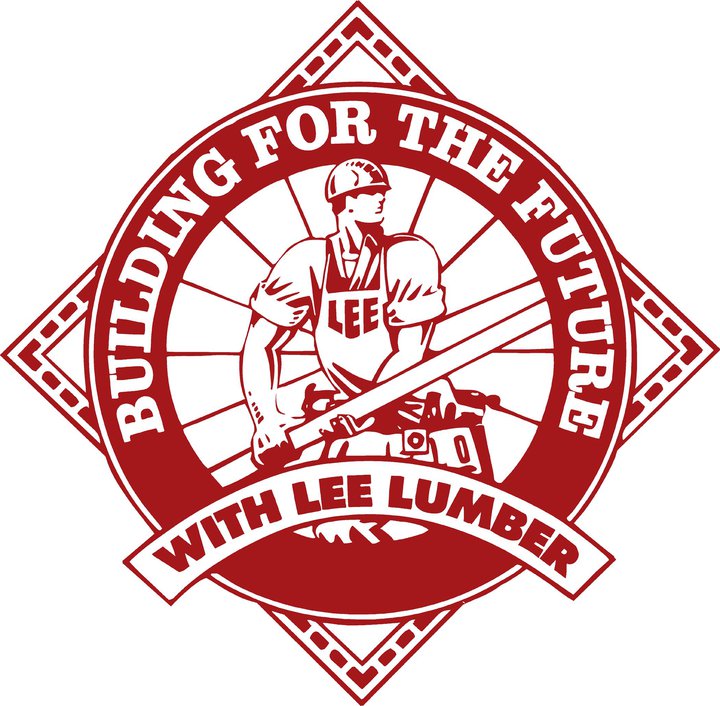 Rick Baumgarten, who has worked at his company for most of his life, has been witness to a number of changes.
"I remember as a kid wielding a pick axe on Pershing Road, helping to build the foundation of the showroom. There was a lot of open land," Baumgarten said.
As for the name, Randy said "Lee Lumber sounds a lot better than Baumgarten Lumber."
At its height, Lee Lumber employed 150 people. But since the latest recession, it's been operating at about half that, according to Randy Baumgarten.
Citing a desire to retire, the brothers, Rick, 72 and Randy, 68, decided to close up for good after a recently scheduled sale of their business fell through.
It was the third proposed sale that fell through in the last three years, most of which can be attributed to pension liability, Baumgarten said.
"We are a union shop so there is $5 million worth of pension liability. That makes a sale tough," Baumgarten said. He added: "This is not a bankruptcy. We just think it's time."
Baumgarten said his daughters, one of whom is a trauma surgeon and the other a business teacher at Tulane University, have no interest in taking over the business, nor does his brother's grown children.
Along with serving the everyday building needs of the community, Lee Lumber also came to the rescue of one of rock music's largest acts in 1997.
"The Rolling Stones were on tour in support of their 'Bridges to Babylon' album, and part of their stage set went missing after their San Francisco show. They reached out to us and we had to build a large walkway for Mick to prance down from the stage at the United Center. And we did so by planing down wood to act like steal beams. It worked and I got 13th row center seats," Baumgarten remembered. 
A decade after saving the day for Jagger, Lee Lumber would help another star — this time Holy Name Cathedral. In 2009, after fire damaged the roof of Chicago's most famous Catholic Church, Lee Lumber was called on again.
"We had to duplicate and replace thousands of ornate wood tiles that lined the ceiling. We duplicated about 20 different designs and helped restore Holy Name," Baumgarten said. 
While the high-profile jobs make for great stories, serving the day-to-day needs of Chicago and providing a home for generations of employees is the real legacy of a family-owned business like Lee Lumber. Baumgarten said they told their employees about their plan several months ago so they could hopefully find jobs elsewhere.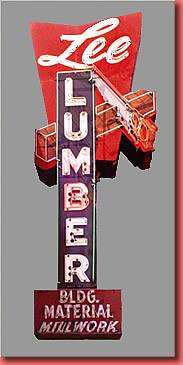 "They are landing on their feet," he said, adding that the upcoming closing is not as painful as the layoffs the company saw in the past. "There is a lot less personal pain than when we let people go during the recession because back then no one else was hiring."
Baumgarten said if he has one regret, it's that he and his brother spent a lot of money after the recession on the company.
"From a business standpoint, we would have been better off had we not survived the recession," Baumgarten said.
As for his retirement, Baumgarten said he plans to continue living in Chicago and may work as a volunteer at the Art Institute of Chicago. Thinking about the many employees and customers who went through the doors of his business over the years, Baumgarten seemed happy about the way it's ending.
"Nobody left mad about the closing. Some customers are upset but they understand. There have been lots of hugs and tears," Baumgarten said.

Do stories like this matter to you? Subscribe to Block Club Chicago. Every dime we make funds reporting from Chicago's neighborhoods.