BUCKTOWN — A pair of artists visiting Chicago for a month to paint messages of love on buildings didn't plan to paint John Lennon's face and the lyrics to his "Imagine" on a garage in Bucktown.
It just felt right.
"We like to freestyle. We paint concepts based on the cultural background of the area we are painting. We like to paint murals for the community," said Resa Piece.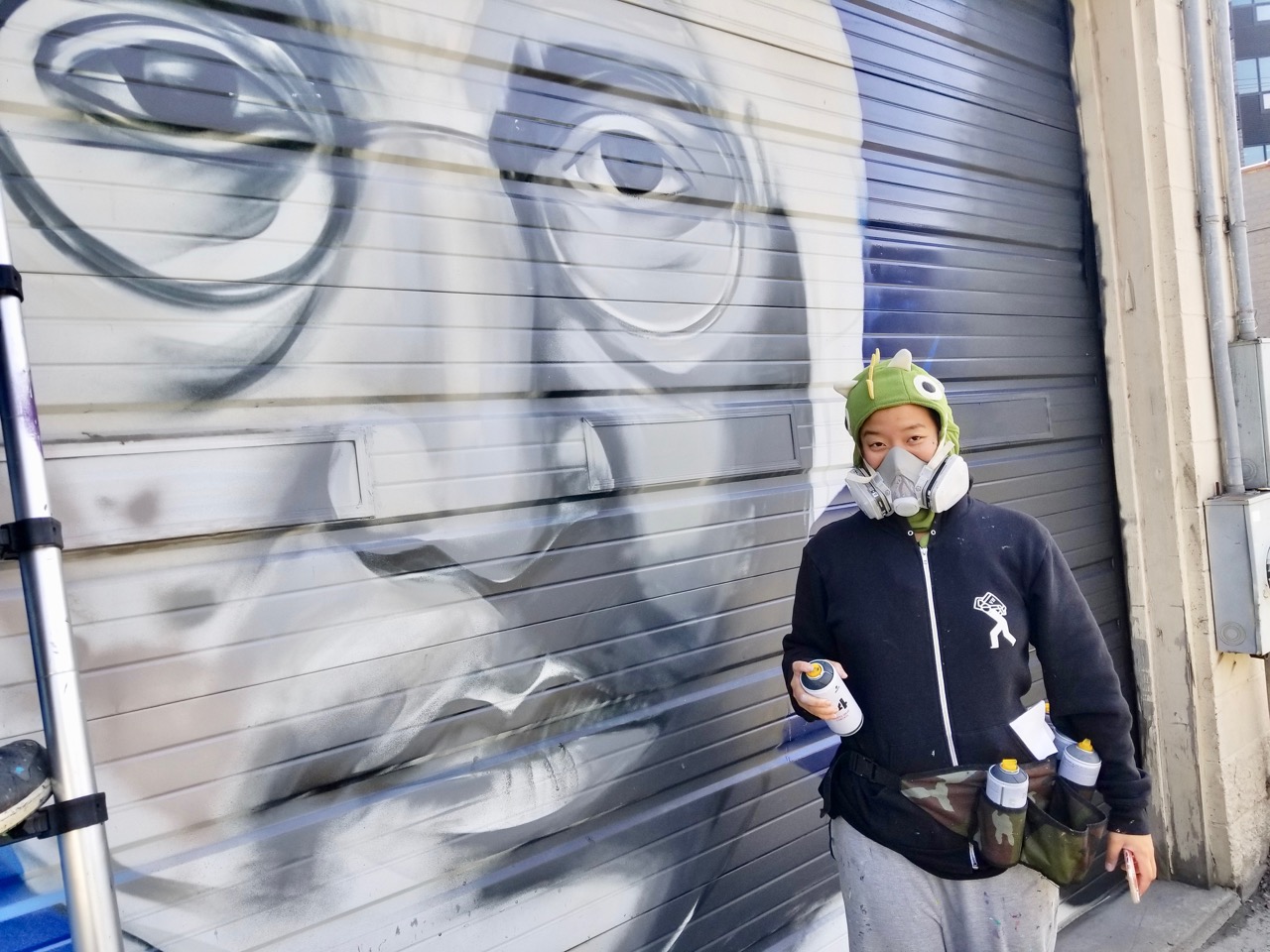 Piece, a street art muralist and her boyfriend, a graffiti writer who goes by the name Menace Two, are based in Queens, New York.
The inseparable couple — who say they've not spent more than 24 hours apart since they began dating a little over a year ago —  started their cross-country road trip in September in Philadelphia and arrived in Chicago on Oct. 1.
Their goal is to paint murals that express the concept of love and kindness in various cities, according to Piece. Images of the murals are posted on Instagram with the hashtag #paintloveacrossAmerica
The duo's latest mural and second in Chicago is on the garage wall at Studio 2020, a music recording studio at 2020 W. Concord Ave. in Bucktown.
The mural is in an alley and not on a main street.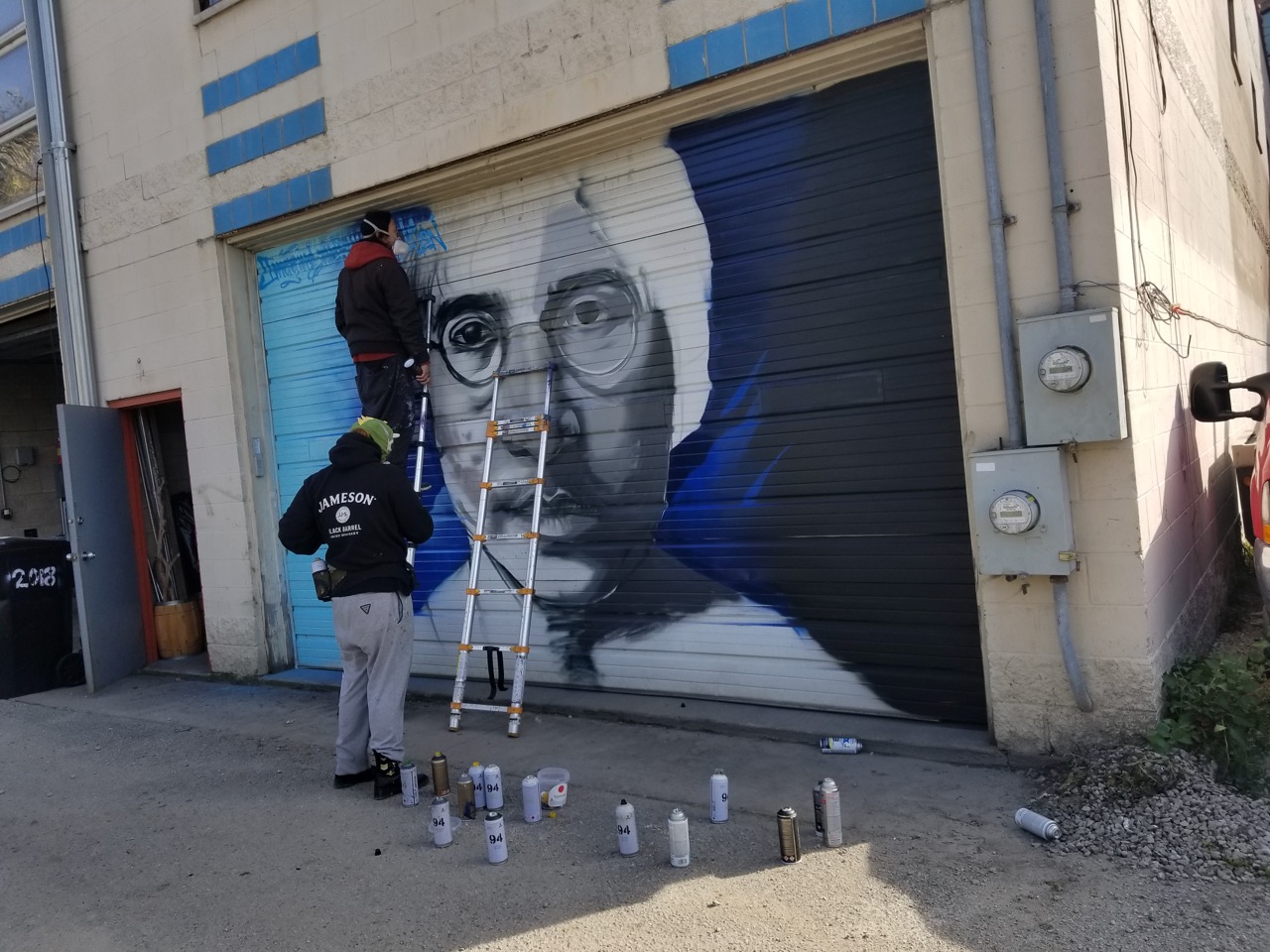 "You have to lose your way to come across it. We love the song "Imagine" by John Lennon, so we superimposed the lyrics of this song to his portrait," Piece said.
The couple got the garage wall after their Airbnb host in Humboldt Park put out a call on Facebook for anyone who has an open wall to paint.
Building owner John Krenger and Studio 2020's landlord said he welcomed the idea of a mural on the garage and hopes Menace Two and Piece are interested in painting a larger wall along the side of Studio 2020's building.
Krenger said the "Imagine" mural will help to "bring Bucktown back to its roots of art and music."
Krenger lamented the departure of neighborhood staples Artful Dodger and Double Door, as well as musicians like Liz Phair who once called the neighborhood home, along with bands Veruca Salt.
Krenger's band, The Social Act, plans to release a new album, "Not Too Late" on October 24  — and Krenger said that the John Lennon mural was also inspired by the upcoming release.

Piece said they have not yet received any money for the new mural (the John Lennon portrait was discussed and agreed upon before the work started) but they expect the cost of their materials to soon be reimbursed. 
"We don't know if we will make any money [on the tour], it's about doing what we love to do every single day," Piece said, adding, "Our job as artists is to help the world. It doesn't have to be about greed. We were created through the action of making love. It's easy for our society to lose sight of that."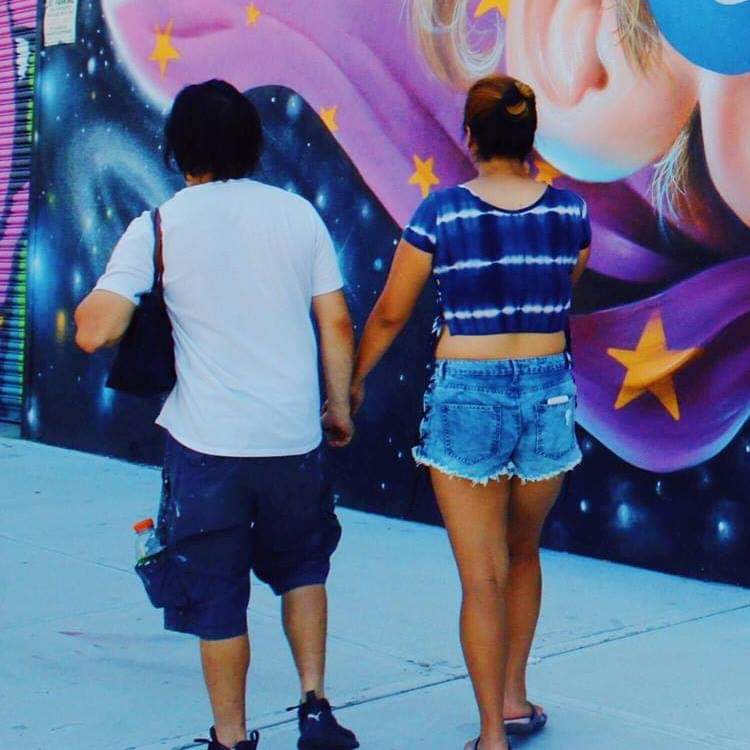 When asked why they chose spreading messages of love for their themed mural tour, Menace said, "Why does America need love? The economy destroyed, racism, cops killing black people, civil war, global war, Donald Trump, trade agreements. We are firsthand witnessing the decline of the American empire, it affects the entire world. America, this great country I was born in, is going through a state of rough transition. The evil and greedy people are slowly coming to light and the people with good souls and good spirits are oppressed. Everyone is depressed, what we all need right now is love," Menace said.
Piece said, "Our job as artists is to bring the opposite …  to light and try to be positive." 

Before the Concord Avenue garage door, they painted a mural at Chicago and Springfield Avenues, alongside the former Mike's Hand Car Wash, 3847 W. Chicago Ave. in Humboldt Park.
As for their next Chicago mural, Piece said she is not sure yet where it will be or what the design and concept will be. The couple is currently staying in Pilsen after leaving Humboldt Park.
"Today we will be scoping out walls," she said on Monday morning.
After Chicago, Piece said their next stops are Denver in November and San Francisco in December. 
Follow their journey on Instagram at @menaceresa