CHATHAM — For the past few years, Jahmal Cole of My Block, My Hood, My City could be found outside: shoveling snow, cleaning up lots and taking kids on tours of neighborhoods they'd never explored.
Now, Cole is getting some help from Facebook with the digital side of his organization. His goal? To make Chicago block clubs more connected than ever. 

This week, Cole headed to Facebook Headquarters in Menlo Park, Calif. after being chosen to participate in the company's Community Leadership Program. 

More than 6,000 people applied for the coveted program, and Cole was selected among 100 community leaders from 64 countries. Facebook says the company will give $10 million in grants to people working to improve their communities and each fellow will receive $50,000 for their community initiative.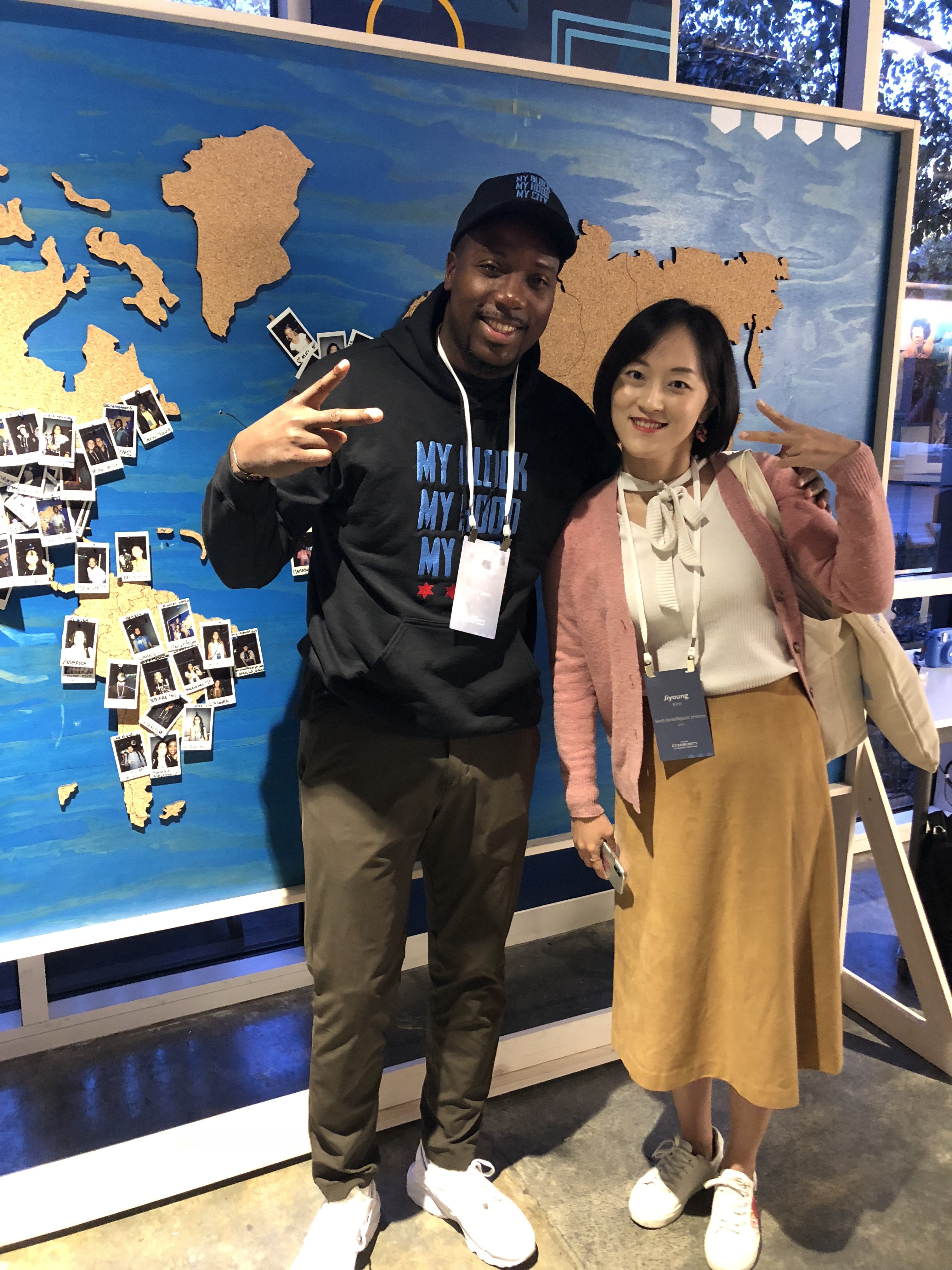 "To be recognized as a world leader is great," Cole said. "You don't really do this type of work for the accolades but to be able to meet people from 46 different countries and maintain these relationships and learn how to use technology better, it's an opportunity of a lifetime."

Through My Block, My Hood, My City, Cole creates opportunities for underserved youth to experience the world beyond just their own communities.
Recently, he's been revitalizing Chicago's old block club signs. In 2017, he told DNAinfo Chicago he was running through Chatham and got tired of seeing negative messages on block club signs in the area. So, he decided to enlist kids from his organization to create new ones. Instead of focusing on things one cannot do on the block (no loud music, no car repair, no loitering), the new signs focus on what the block values: "we promote: laugher, love, respect, peace." 
While the signs are a great step forward, he said block clubs need to be modernized — and that's where Facebook comes in.  

"I definitely want to train block clubs to use the latest technology to make them more interconnected," he said. "I've been updating block club signs but also [creating] Facebook groups for block clubs and leveraging this technology to bring the world closer together. The more connected we are, the safer we are, the happier we are, the healthier we are."
Cole said his biggest takeaway from the Facebook program so far is understanding how to maximize his natural leadership ability. 

"We talk about redefining leadership by using social media and physical communities," he said. "This is helping us understand where our natural skillsets are: building trust and serving people's said and unsaid needs, achieving all of these things people can't achieve alone."
Hearing how leaders from around the world tackle these issues is transformative, he said.
Cole said the program is not just one time event, and he plans to meet with the leaders he met this week several times in the next year. 
To see some of the signs Cole's organization remade, along with the originals, head to The Weinberg/Newton Gallery Friday through Dec. 8. For more information, click here.