WICKER PARK — This February will mark two years since music club Double Door — arguably Wicker Park's most iconic business in recent history — shuttered after a long eviction battle with its landlord.
The 4-story building at 1572 N. Milwaukee Ave., home to Double Door from 1994 to 2017, was sold in June for $9.1 million to CA Ventures, a Loop-based real estate firm.
CA Ventures began to renovate apartments on the three floors above the former music club over the summer, while the lower level remained boarded up — until this week.
According to sources familiar with the renovations, Austin, Texas-based cooler brand Yeti will be opening a store in the former Double Door spot.
A Yeti spokesman said, indeed, the brand is coming to Chicago, but didn't confirm the Double Door is the spot.
"YETI plans to open a retail store in Chicago, Illinois. We are excited about creating yet another gathering spot for locals and out-of-towners to experience the YETI lifestyle—built for the wild," the company said.
 A spokeswoman for CA Ventures declined to comment.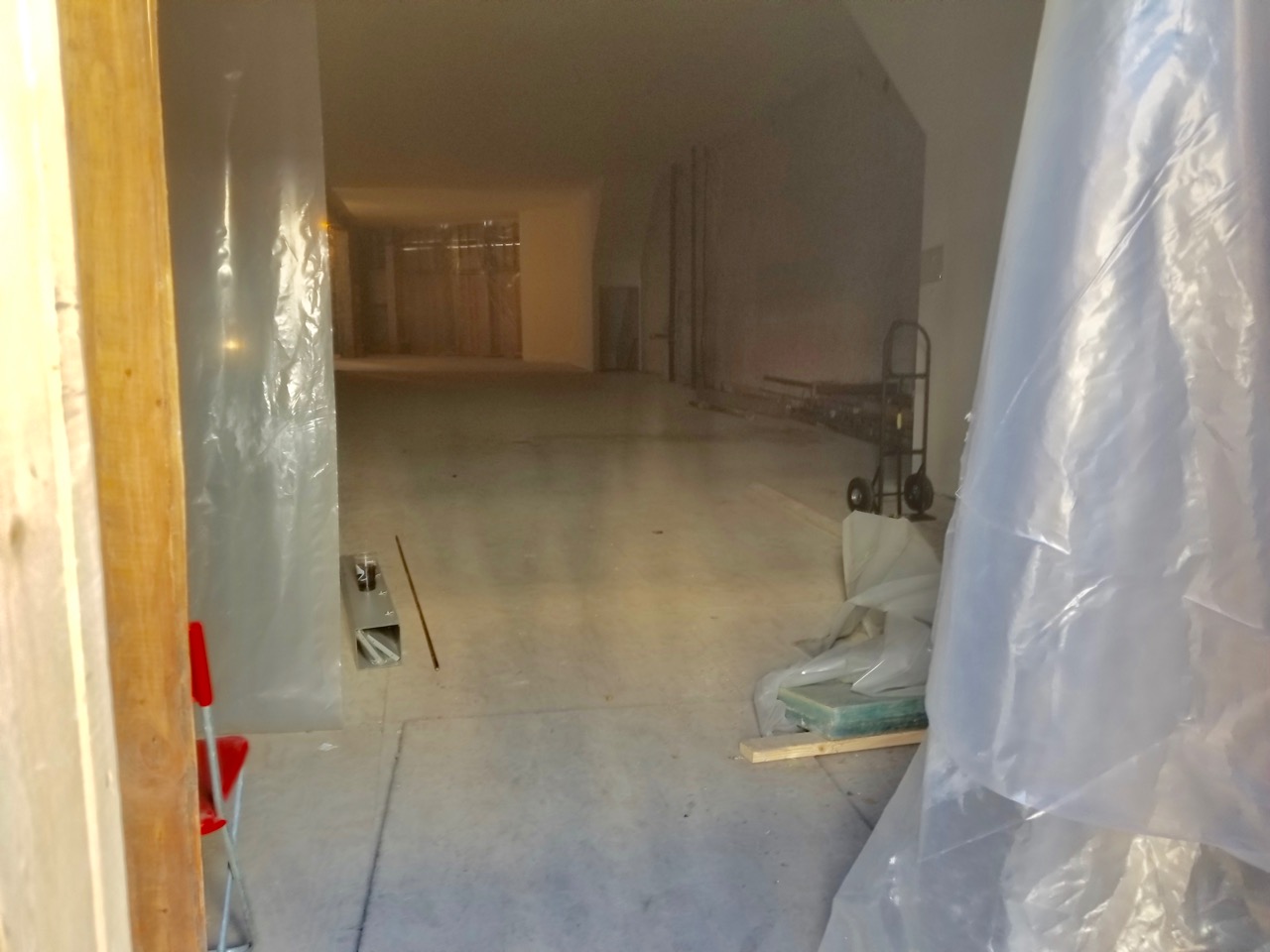 A source said that the company could be "close to making a statement" about a new Wicker Park store but declined to comment further. 
Founded in 2006 by brothers Ryan and Roy Seiders, Yeti is a manufacturer of outdoor lifestyle products that's developed a cult following for its ice chests, vacuum-insulated stainless-steel tumblers, soft coolers and related accessories.
"We make gear that helps you stay out longer, travel farther, and live harder," the Yeti website boasts. 
If Yeti does bring a dedicated retail store to Wicker Park, it will be its second in the world, following a "flagship experience" that opened in Austin last year. The 8,000 square-foot Austin Yeti was described by Inc. as "more like a Yeti theme park" than a store, with an indoor and outdoor bar and stages.
"We don't call it a store. It has more in common with an experiential museum than a retail store. We have tons of retail partners out there in Austin and around the country. It's not like we need another place to sell our products; it's a place to celebrate our roots," a Yeti executive told Inc. magazine. 

Indeed, there are plenty of places locally in Wicker Park and Logan Square to get a Yeti fix —  but with the former Double Door offering 4,796 square-foot plus a basement, it could turn into a sizable retail store for Yeti. Some of the brand's products can currently be found at Wayward, a store for adventurous travelers at 1551 N. Milwaukee Ave., Foxtrot, a liquor store and cafe at 1722 W. Division St. and Gillman Ace Hardware, 2118 N. Milwaukee Ave. 

Foxtrot's general manager Alexa Eldridge said that Yeti sales are strong.
"The tumblers have had a lot of success, people like that they stay hot or cold for so long," Eldridge said. She described the Yetis that she's personally bought for herself as "industrial and unbreakable."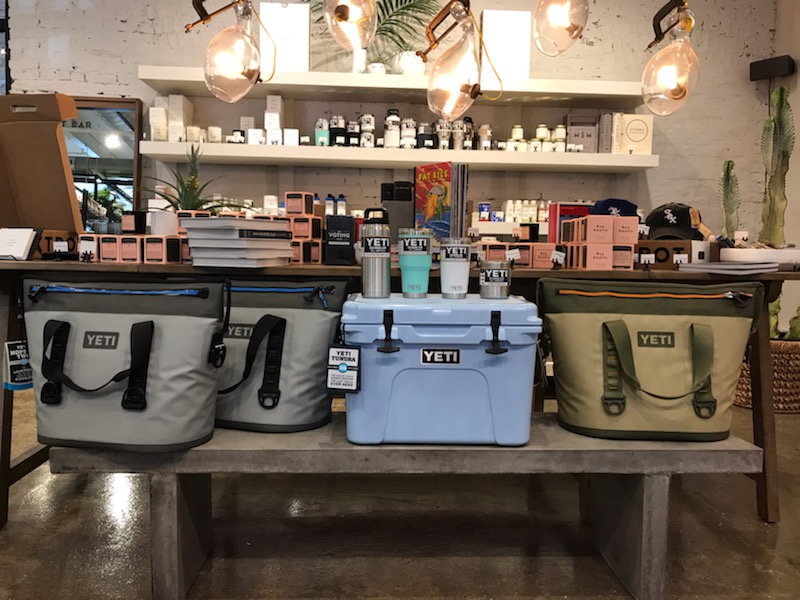 Double Door's iconic sign still hangs. Could it one day say Yeti? 
Jack Duncan, vice president of CA Urban Living, told Block Club in August that he was not sure what the plans are for the iconic Double Door sign. 
"I'm not sure what we will do with the sign right now. I have gotten so many calls about the sign, people asking what will we do with it. It's staying there for now," Duncan said in August. 
The sign is considered to be a fixture and part of the building, and it was included in the sale to CA Ventures. A now off-market listing for the former Double Door space also features "signage" as part of the offering.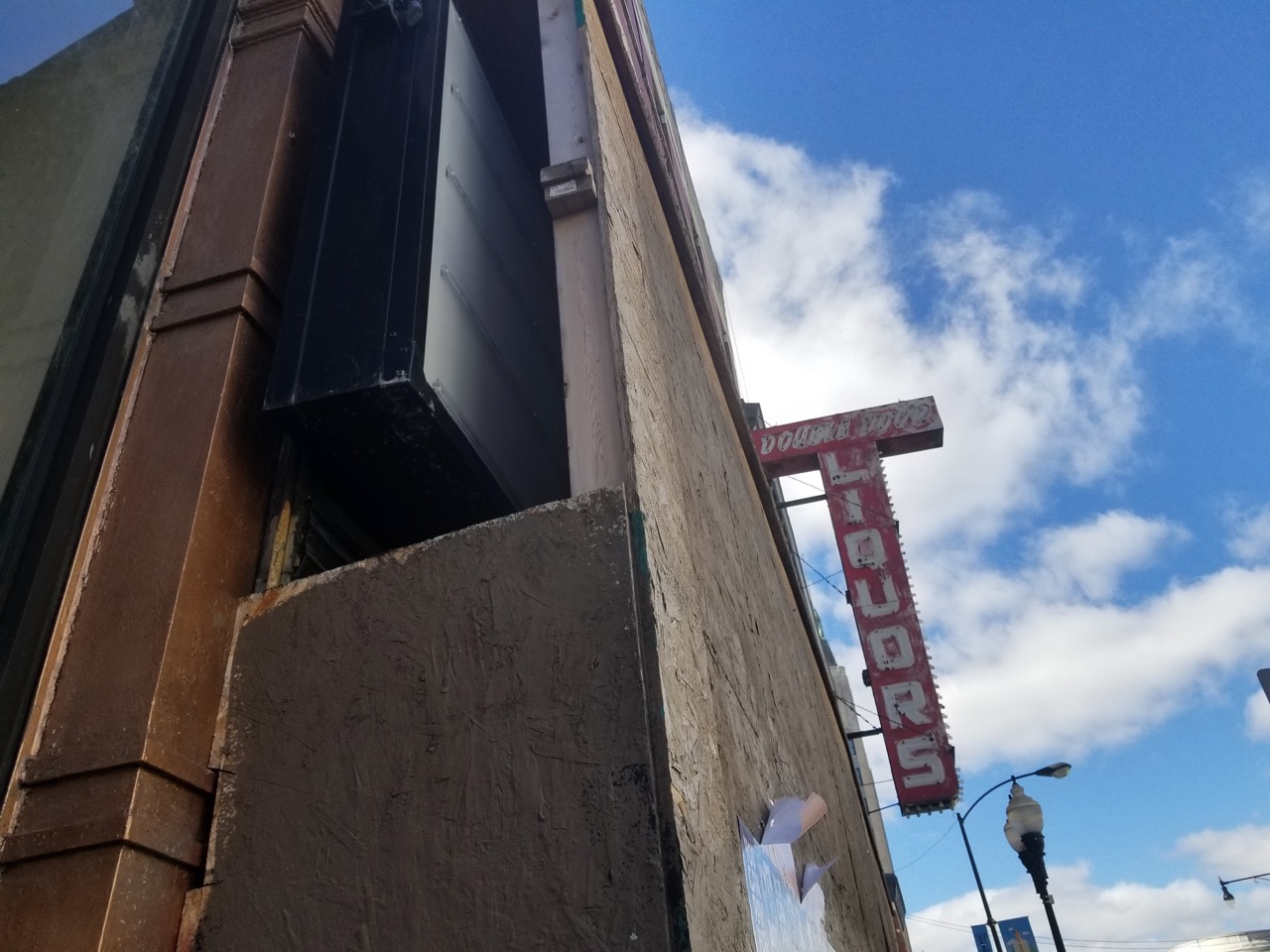 The 16-foot-tall sign, made of red and white porcelain with neon lettering on both sides, dates to the 1950s.
The sign actually predated the music club and was from a liquor store, also named Double Door. Years ago the building was home to a unique hybrid: Double Door Liquors and a country and western bar, Main Street Tavern.
"Country in the front and liquor in the back," was how Tom Brickler — who was hired in the early 1980s to maintain the sign's neon lettering —  described the layout.
Main Street Tavern's clientele were part of "a crazy hillbilly crowd," who were not happy about the "corporate" encroachment of the Double Door music club, which adopted the name of the liquor store, Brickler told DNAinfo in 2016.
As for Double Door, Ald. Joe Moreno (1st) has been telling residents for more than a year now that the club plans to make a return to Wicker Park, after a location in Logan Square fell through, but no further information on that plan has been revealed.
This is a developing story. Check Block Club for updates.