CHICAGO — A new art exhibit will showcase block club signs new and old from across the city.
The Weinberg/Newton Gallery is hosting the exhibit, called Block Building, starting Friday through Dec. 8. The signs will show the city's "past and present while tracing both a rich history and vibrant future for Chicago's block clubs," according to the gallery. 
My Block, My Hood, My City, a nonprofit that takes teens from under-resourced areas on trips to explore different neighborhoods in the city, introducing them to new cultures and sights, teamed up with the gallery for the exhibit. The organization also frequently collaborated with block clubs to clean up city blocks and host events.
Its founder, Jahmal Cole, has also has also helped replace old block club signs with new ones to breathe new life into the organizations.
In 2017, Cole told DNAinfo Chicago he was running through Chatham and got tired of seeing negative messages on block club signs in the area. So, he decided to enlist kids from his organization to create new ones. Instead of focusing on things one cannot do on the block (no loud music, no car repair, no loitering), the new signs focus on what the block values: "we promote: laugher, love, respect, peace." 
RELATED: Teens Are Spending The Summer Making Block Clubs Signs For Chicago Streets
Besides the block club signs, the exhibit will feature items from the lives of block club members, sketches showing how the new signs were designed and home movies from block club parties in the '60s. 
The opening reception is 5-8 p.m. Friday at the gallery, 300 W. Superior St., Suite 203. The gallery is open 10 a.m.-5 p.m. Monday-Saturday.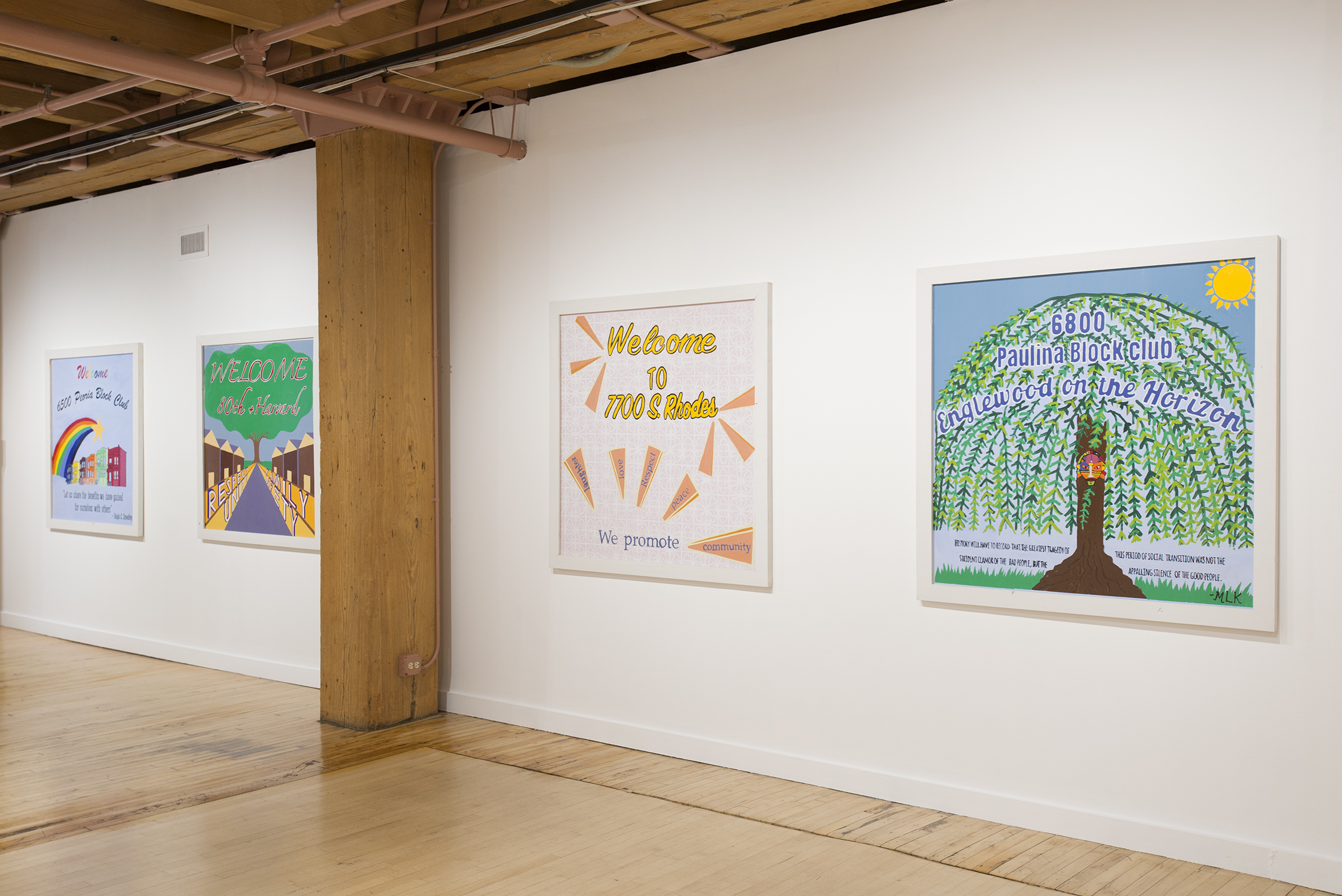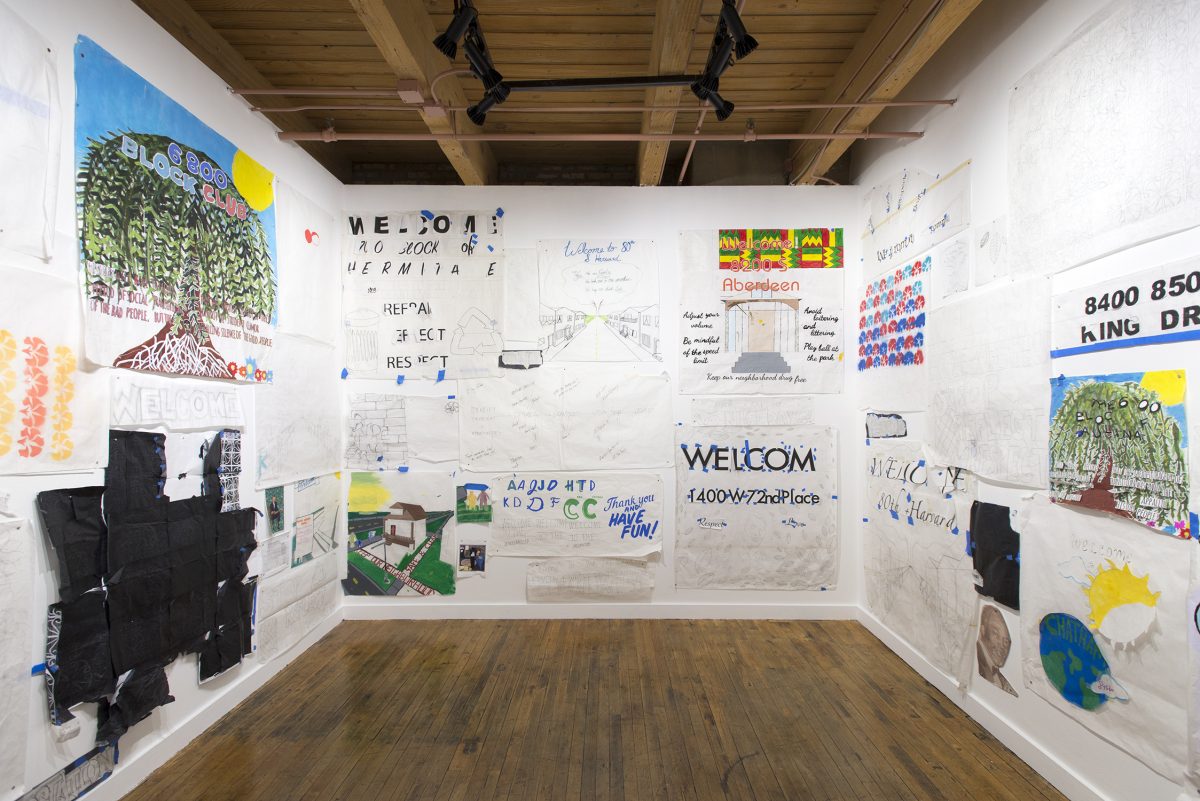 RELATED: Chicago's Block Clubs Have Welcomed — And Warned — Visitors Since 1900