CHICAGO — In the past four years, the city has collected almost $500,000 from dogs owners who were ticketed for having off-leash dogs, city records show. 

That revenue comes from 950 tickets issued by police. Dog owners risk a $300 fine and up to a $10,000 fine plus jail time if an attack occurs while their animal is off leash, according to city code.
The overall number of tickets written has decreased since 2015, with 307 tickets issued in 2015 ($141,109),  226 tickets in 2016 ($117,171), 228 tickets in 2017 ($128,958) and $112,699 from 189 tickets issued through Aug. 31 of this year.
The tickets and revenue collected from violations of municipal code 7-12-030, which prohibits unrestrained off-leash dogs, were obtained through a Freedom of Information Act request.
The threat of tickets and fines has not stopped many dog owners from continuing to allow their dogs to play off-leash, a practice that divides pet owners.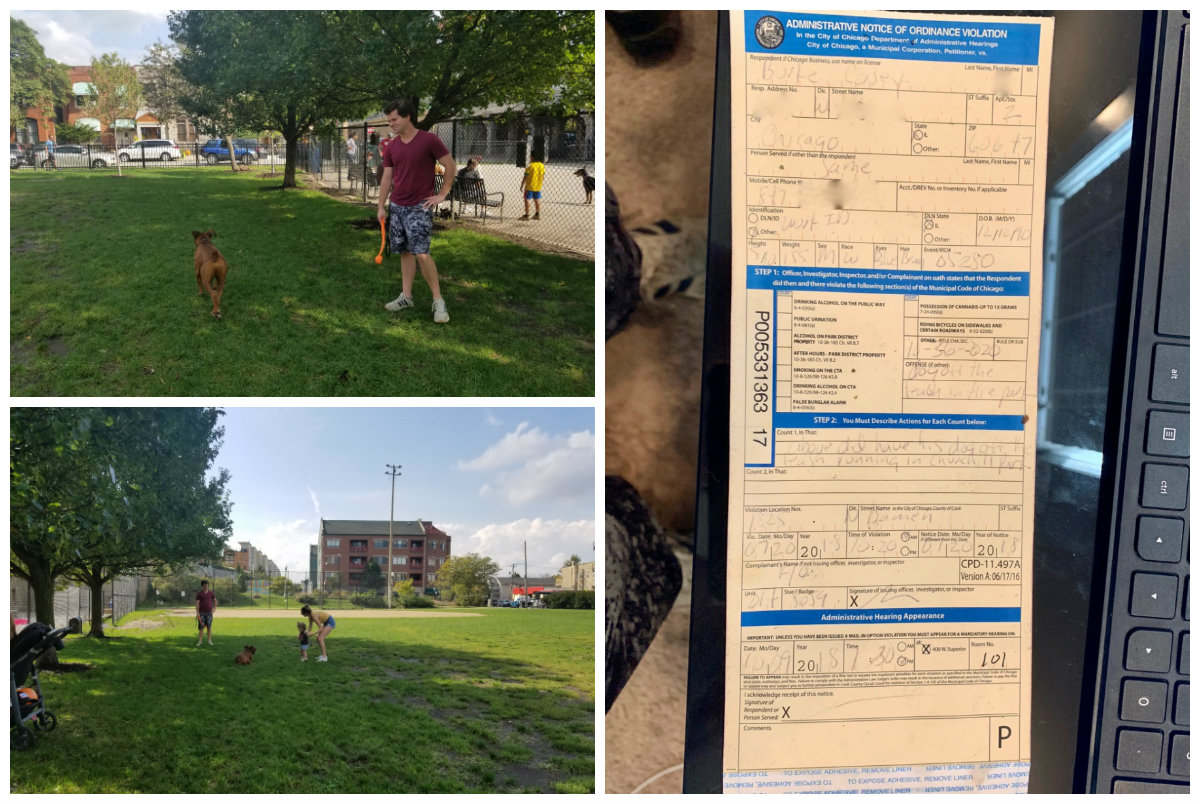 On Monday afternoon, Casey Burke was playing with Atlas, a 4-year-old boxer, in a field in Churchill Park, adjacent to the Bucktown park's fenced-in dog park, 1825 N. Damen Ave.
This Wednesday, Burke said he has to go to court to defend a ticket he received in July for letting Atlas play off leash in the same field.
Around 10:20 a.m. on July 20, Burke said he was playing fetch with Atlas when a police officer walked up to them.
"Before you say anything, I'm letting you know I'm writing a ticket, the officer told me," Burke recalled. 
Burke lives in Bucktown and works from home as a commodities trader. He said he's hoping that the fact Atlas is an emotional support dog will help his case in court.
And if he gets found guilty and fined on Wednesday? 

"I plan to continue using [the field]," Burke said. 
Elsewhere in the area, around 7 a.m. Monday, there was just one dog — a Golden Doodle named Reena — playing in the fenced-in dog park in Wicker Park. But just steps outside the park, three different sets of dogs owners were running five dogs off leashes in an open field.
Reena's owner said he does not care about the dogs off leash outside the fence. He said he prefers the fenced-in park because he and Reena are "creatures of habit."
"Generally the dogs in the field are well behaved," Reena's owner said.
While playing with her dog in the open field in Wicker Park, 1425 N. Damen Ave., the owner of a 1.5-year old Red Labrador named Walter, who declined to give her name, said that she recently moved to Wicker Park from Austin, Tex.
"There are as many as five off-leash dog parks in Austin where dogs can run on grass and not concrete," Walter's owner said.
Gesturing to the fenced-in dog park next to the field, the dog owner said, "This little concrete dog park, I can't physically wear him out in there. The concrete is so bad for his paws."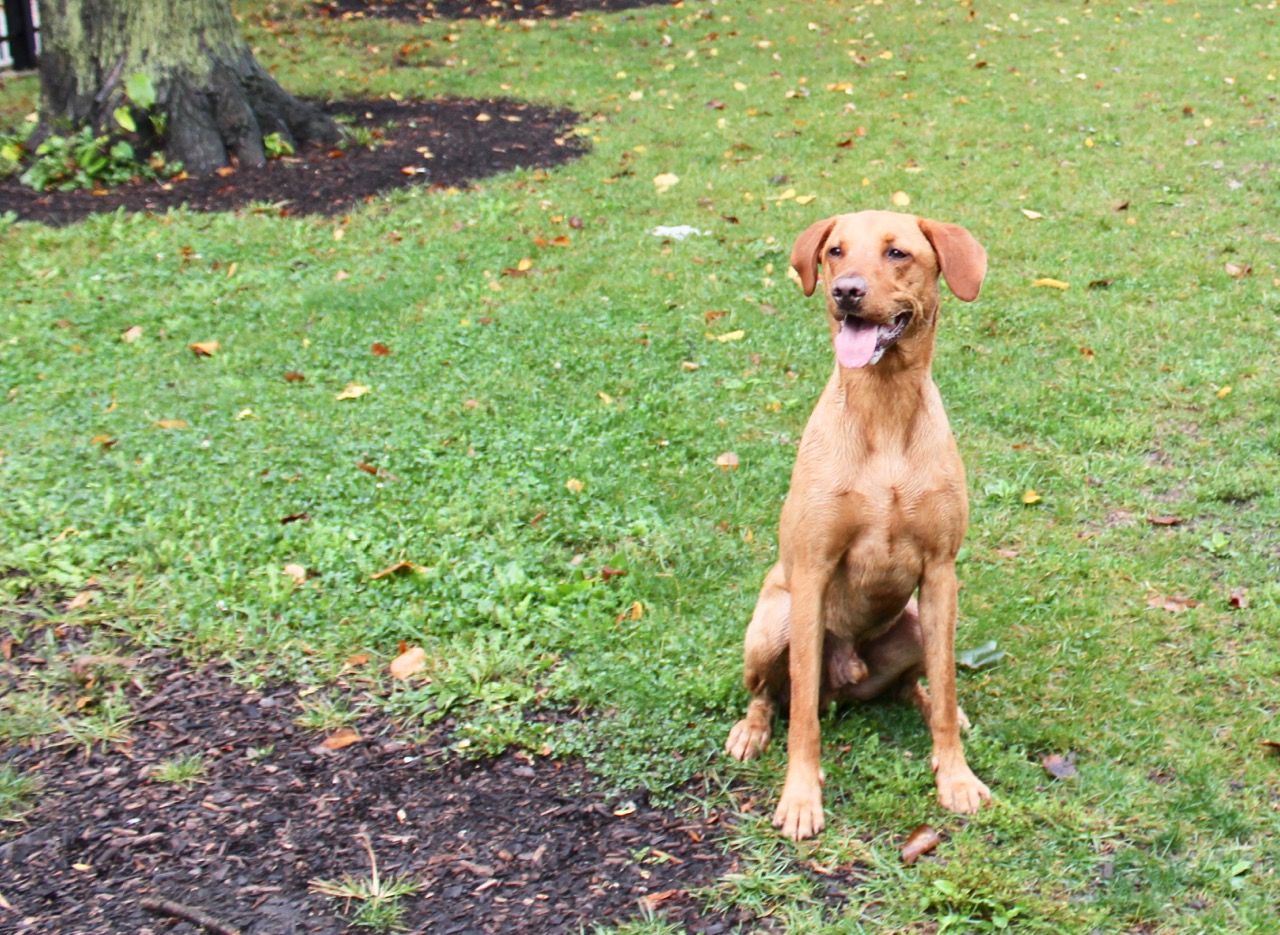 Walter's owner said her dog has been attacked in Wicker Park's fenced in dog park.
"He has gotten into scuffles where he runs after a ball and another dog snaps at him. When it gets so crowded in there, it's too overwhelming for that little area," the dog owner said.  

A job transfer brought Walter and his family to Chicago.
"We almost didn't take the job because we don't know how we were going to walk him in winter. When we came here to visit, and saw the dog park, we thought, 'This is it? Are you serious?" Walter's owner said. 
Related: Does The Wicker Park Dog Park Need a Makeover?
In recent months, a fenced-in field in West Bucktown's Maplewood Park, 1640 N. Maplewood Ave. has been used as an unofficial off-leash dog park by more than 50 dog owners.
Some of the dog owners who frequent Maplewood Park are so passionate about the field that they've created a Facebook group, "Maplewood Dog Park Partiers."
Related: Annoyed Neighbors Shut Down New (Illegal) Hot Spot for Off-Leash Dogs In Maplewood Park 
Though police have visited Maplewood Park and threatened owners with tickets, the dog owners there continue to use the park.
Ald. Joe Moreno (1st) said on Monday that he met with dogs owners who are illegally using Maplewood Park last week to discuss the possibility of creating a new dog park nearby, near Cortland and Rockwell. 
"I am committing to menu money [to help fund a dog park] if the broader community supports it," Moreno said.
Moreno said he would commit $70,000 for the park from his 2018 ward menu money, as well as some seed money.
"I would help the community raise the rest," Moreno said. The possible new dog park would replace an empty city building at the corner, Moreno said.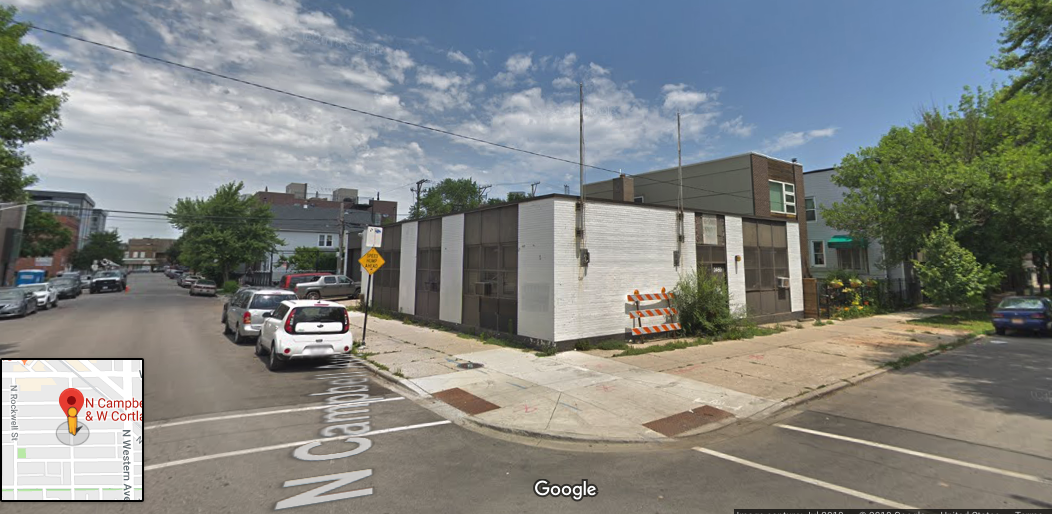 The proposed space in the 2500 block of West Cortland is about a 0.4-mile, 7-minute walk from Maplewood Park. Currently the nearest dog parks from Maplewood Park are Churchill Park, 1825 N. Damen Ave. (a 1-mile, approx. 18-minute walk), or the Logan Square Dog Park, 2526 N. Western Ave. (A 1.4-mile or 29 minute walk. ) 
Though not yet open, in Humboldt Park dog owners are trying to raise money for a 10,000 square-foot dedicated dog park near the intersection of Luis Munoz Marin Drive and Sacramento. The proposed park would be a 0.7-mile, 14 minute walk from Maplewood Park.
Related: Humboldt Park Is Getting A Dog Park After Years Of Planning
Folks interested in learning more about the Humboldt Park Dog Park can attend a meet and greet at 6:30 p.m. Thursday in the park's field house, according to the Humboldt Park Dog Park's website. 
Inside Churchill Dog Park's fenced-in dog park just steps from where Atlas was playing off leash, Nicholas Rodriguez, owner of Off Leash Canine, was watching over a few dogs.
Rodriguez said all dogs should always be on leashes when not inside dog parks, even though as a certified dog behaviorist he trains people how to learn to walk their dogs off leash.
"It's more of a mindset… It's more than just walking dogs without a leash. Long story short, it's anthropomorphism. Just because we believe it's good for the dog, doesn't necessarily mean it is. We impose our own feelings on it, yeah the dog should be able to run and be free, but even if you teach your dog proper social skills, there are other dogs. It's called a prey drive. If one dog sees another dog moving, most of the time they want to react," Rodriguez said.
Dog owner Deb Malkinson who was watching her dog Lily play with other dogs in Churchill Park's dog park, disagreed with Rodriguez. 
"I think there should be strict fines for leaving a dog's doodoo out and for misbehaving dogs, but if you can control your dog without a leash, that should be within the law," Malkinson said.
Occasionally, Malkinson will walk her Yorkie, Lily, without a leash on the sidewalk.
"She does not bother or disrupt anyone. If you can keep your dog under control, that's the important thing, not the physical leash," Malkinson said.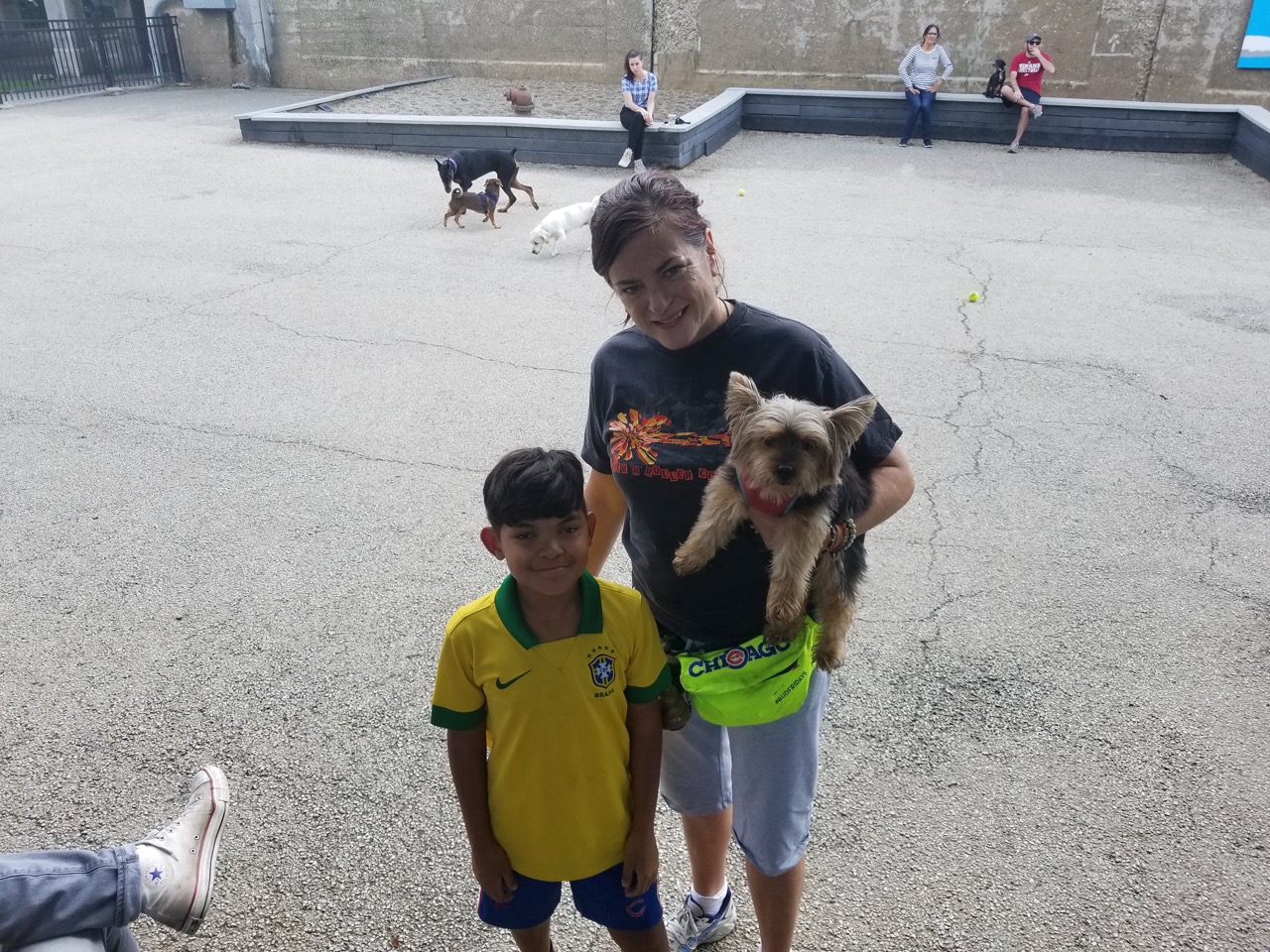 Michele Lemons, a spokeswoman for the Chicago Park District, encouraged dog owners to use parks built specifically for dogs and referred residents to check out the list of the city's designated dog friendly areas (dog parks) where dogs can run, play and socialize off their leash.
Lemons said if Park District patrons see a dog off leash, they are encouraged to notify park staff or call 311.
Dr. Jacob Cohen, a veterinarian at Wicker Park Veterinary Clinic, said that dogs should be leashed.
"Dog fights are way too common as well as runaways and dogs hit by cars. All more easily avoidable if dogs are leashed," Cohen said.