SOUTH SHORE — The historic Avalon Regal Theater in South Shore won't be a part of this weekend's Open House Chicago event after a Building Court hearing Wednesday failed to give the theater's owner the approval he needed.
Jerald Gary, who is trying to get his 79th Street theater up to code to allow people inside, is in court against the City of Chicago on the code issues. Wednesday's hearing was a final window for Gary to make the deadline for the Open House event, which lets Chicagoans tour intriguing buildings all over town.
But the hearing was postponed in the judge's absence, leaving Gary to talk about the next big opportunity for the theater — having music icon Kanye West help finance the renovation.

West tweeted this summer that he wants to help restore the theater, injecting a fresh round of hope into the building's story. West, in fact, huddled with Gary and Ald. Michelle Harris (8th) at City Hall this week to talk about the project.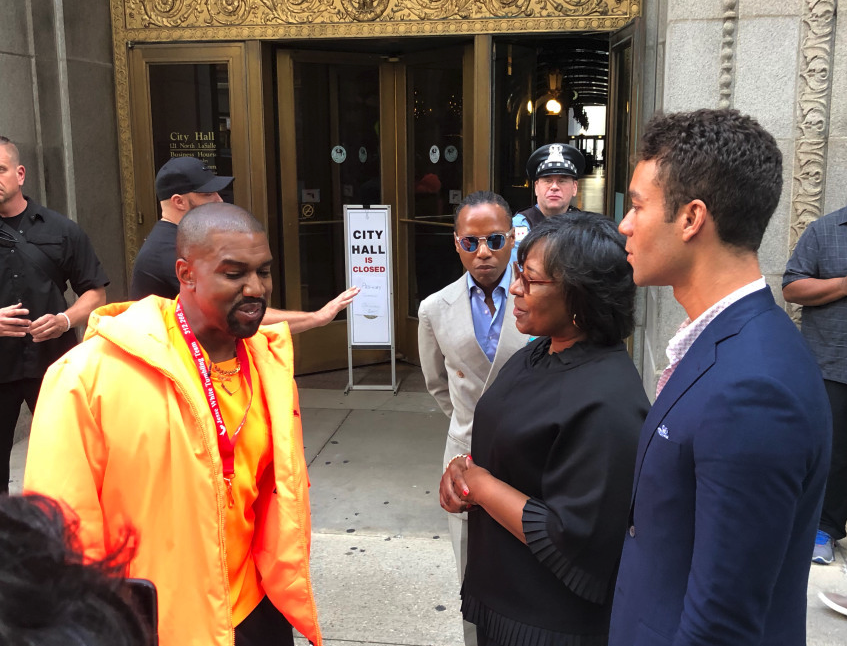 Gary declined to say how much money West has pledged, saying only, "I wish that I could. I'm a money guy. But I can't."
But he insisted West is providing more than just his name or a publicity bump.
"He's not playing any games. He's very serious," Gary said.
"I know that Kanye is committed to this project," Gary said. "A lot of people think this is just some fluke, like he sent out a tweet that was spontaneous. But we've been working for quite some time towards this kind of progress, and his commitment is solid."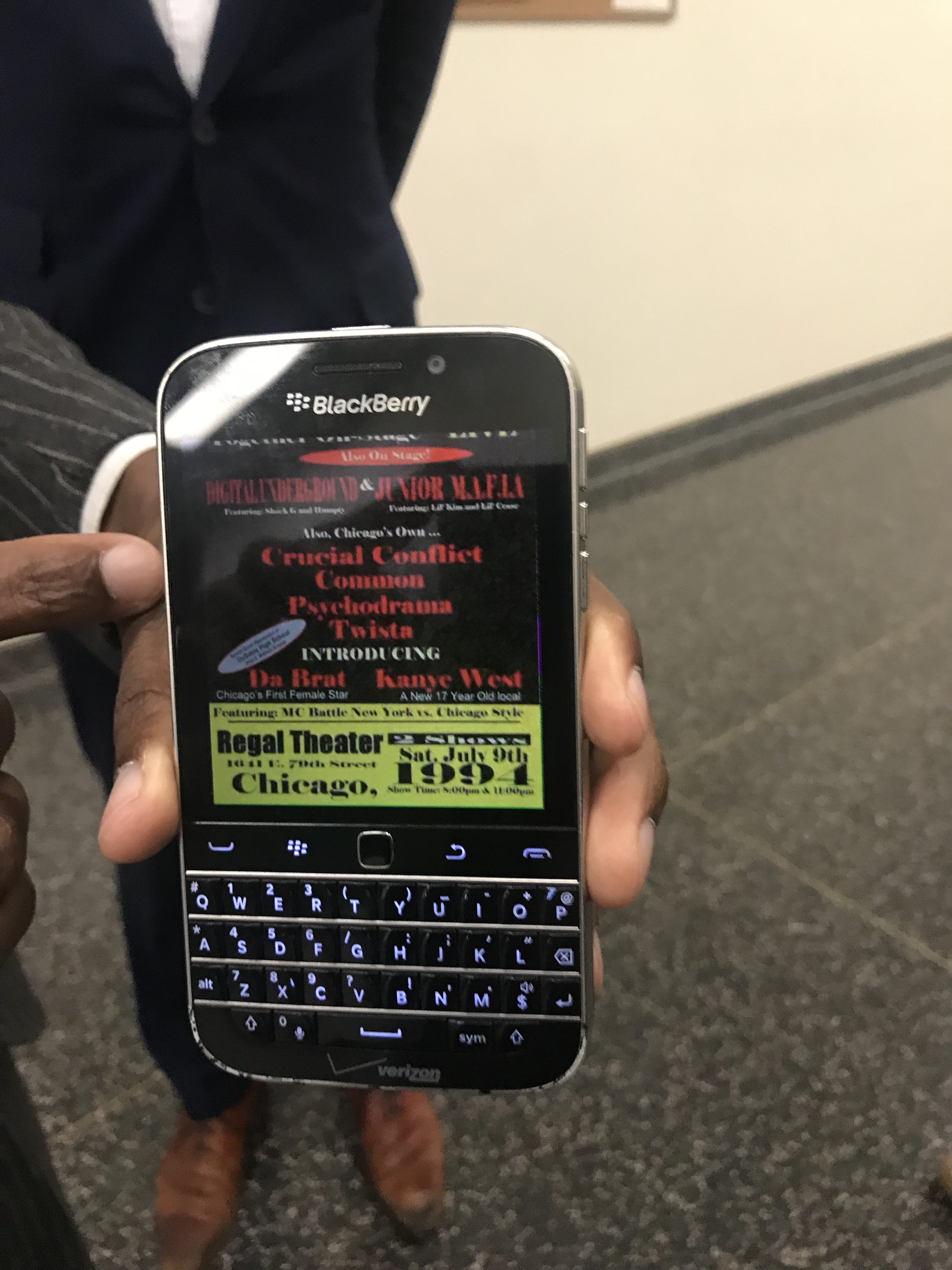 Gary said West is in constant communication with him and personally assured him along with members of his team "that they are going to be moving forward with major support."

West's connection to the Avalon Regal Theater dates back years, including a 1994 concert where a 17-year-old West shared a bill with rap legends like Tupac Shakur and Notorious B.I.G. Gary has a poster of that show, and proudly showed off a photo of it to reporters at court Wednesday.
"And the next thing you know, it's Kanye West and his entire family," he said. "It was really crazy how it happened."

Gary said he wants the 2,000-seat theater, the largest on the South Side, to see a complete rebirth, and for it to anchor development in South Shore.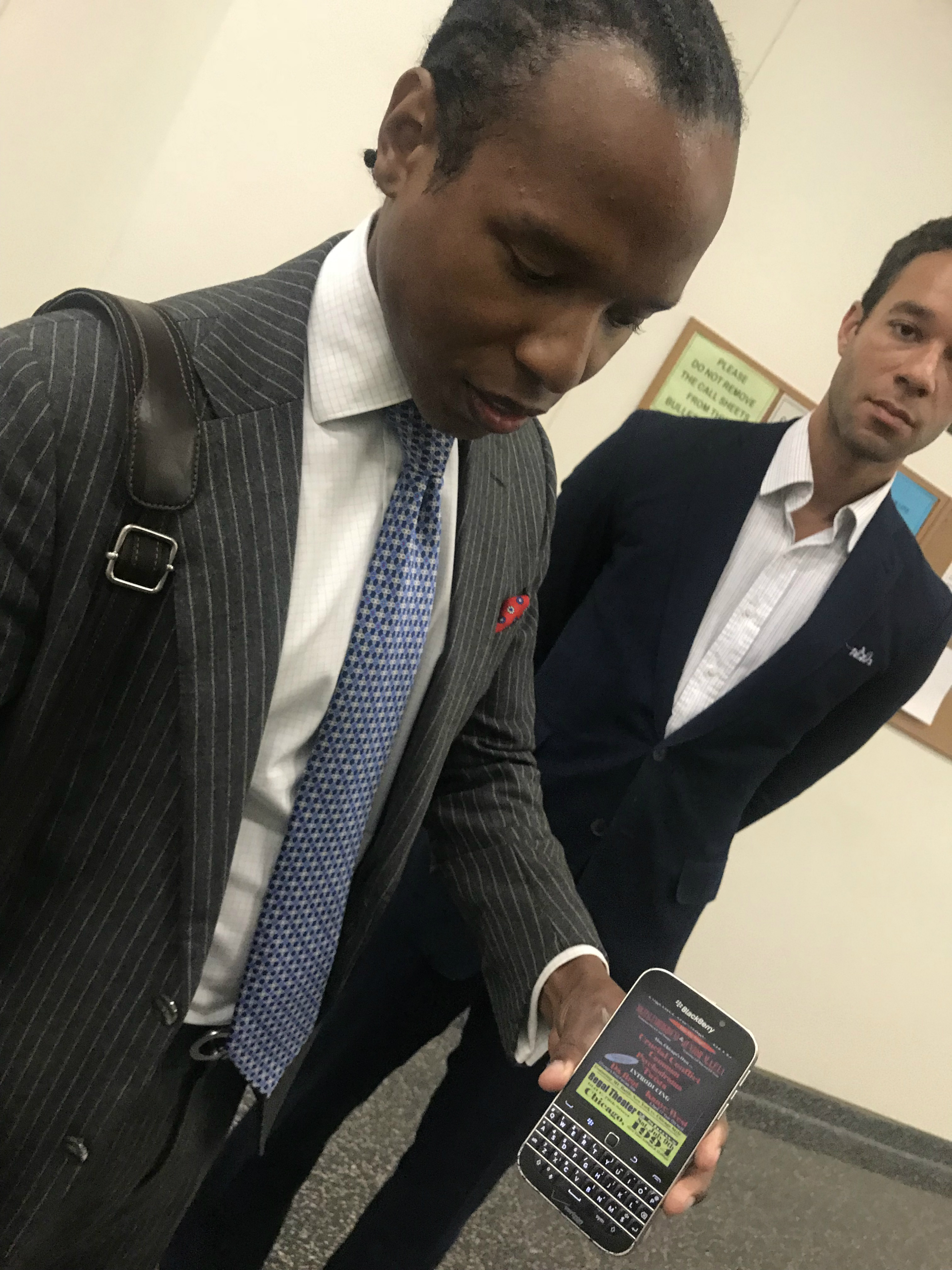 Gary said his collaboration with West started earlier this year when he was contacted by producers to come to the theater.
And Gary said Ald. Harris appreciates West's involvement.
"She's very excited that Kanye is involved," he said. "Quite frankly, who wouldn't be? And that he has continuously expressed his commitment to the project as well as the general goal of developing that entire area."
---
West was just 17 when he played the Regal: