WEST PULLMAN — When people say they're ready to pack up their city apartment and live off the land, rarely does one picture living off the land …in Chicago. 
But city native and homesteader Natasha Nicholes is showing her loyal online followers — and South Side neighbors — that it's possible to enjoy city life while growing your own food and committing to sustainability.
In 2014, Nicholes, her husband and their four children packed up their East Garfield Park home and headed south to embrace a "homesteader" lifestyle.
Before the move she enjoyed farmer's markets, visited farms and embraced several DIY aspects of farm life, but she did not want to fully commit to giving up her city roots.

"I'm totally a city girl but I like the allure of homesteading in a way so baking fresh bread, sewing, growing my own food, things like that," Nicholes said.
Fortunately, she found the best of both worlds: a home with a sprawling lot where her dreams could grow in West Pullman.

At first, Nicholes said the family decided to start with a garden in their backyard for a season before expanding to a community garden on an open quarter-acre lot across the street. By 2015, that lot was a thriving urban farm.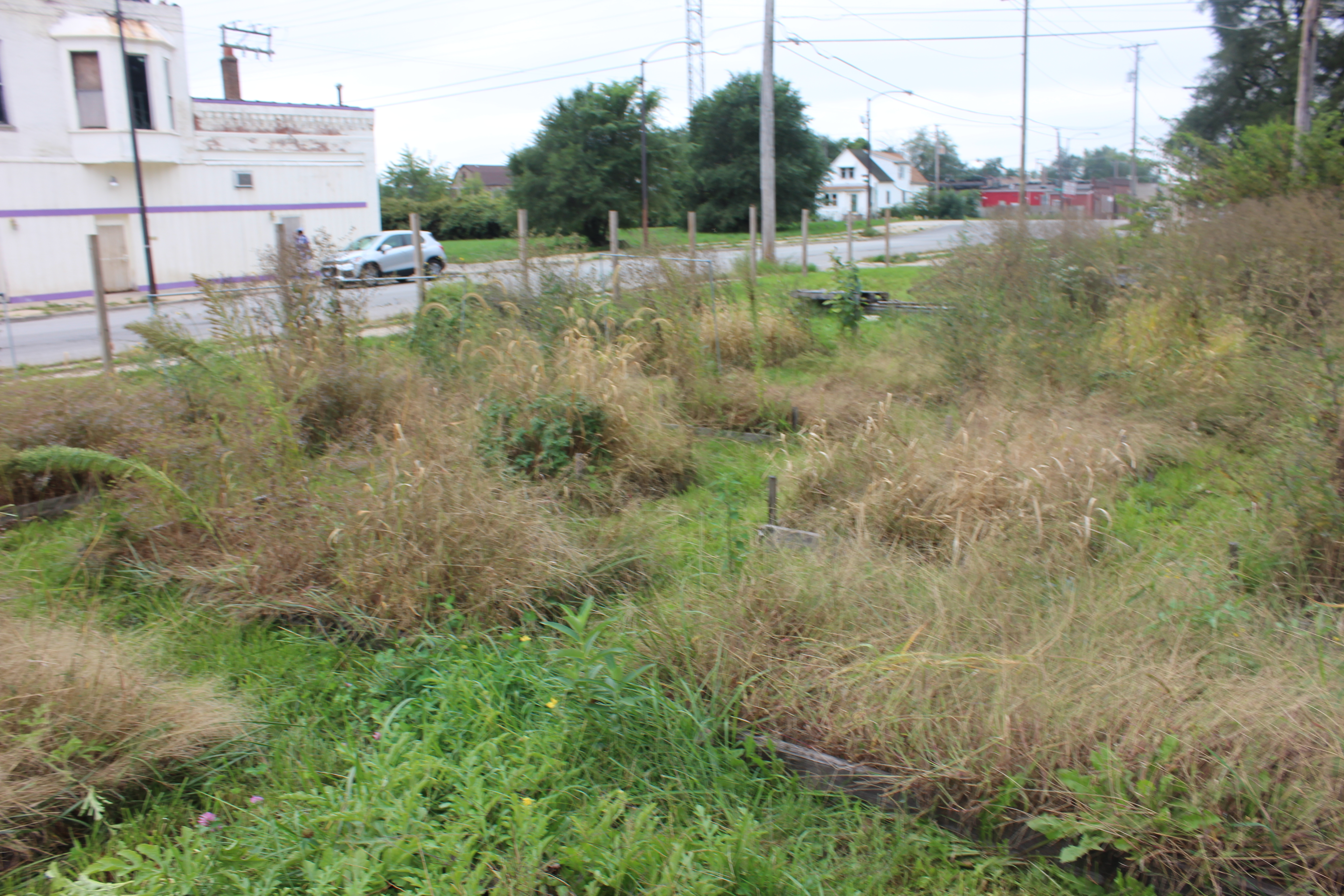 By partnering with NeighborSpace, a non-profit urban land trust that preserves and sustains gardens on behalf of dedicated community groups in Chicago, Nicholes can farm the land without owning it.
Though she still shops at the grocery store, her produce needs are covered: the garden has produced bountiful tomatoes, zucchini, cucumbers, corn, squash, beets, carrots, kale, melons and more. She also used to have a chicken coop for fresh eggs (and is looking to bring one back). 
"People on the block look out for the garden almost as if it is theirs," she said.
Nicholes didn't learn how to tend the land as a child — it's something she sought out in her adult life. She connected with organizations like the Illinois Farm Bureau and visited farms across the state.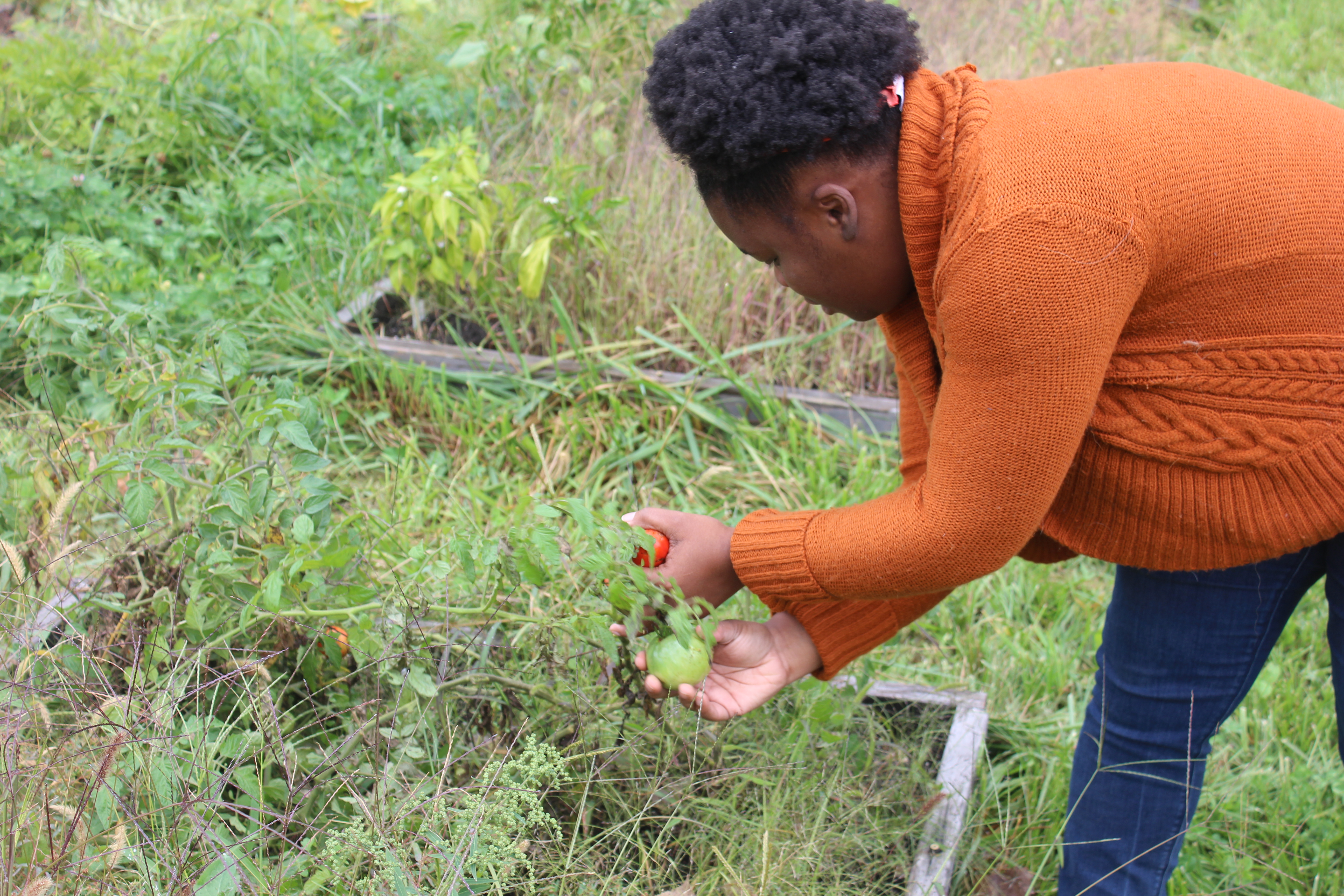 Beyond the urban farm, Nicholes runs her popular blog and website, Houseful of Nicholes, homeschools three of her children (one is in college) and provides impromptu gardening lessons to interested neighbors. She's shown them how to pick and can vegetables, identify various insects, get the best yield from a plant and more.
She said some neighbors steer clear of the garden because they're embarrassed that something they planted on the lot isn't looking so good.
"I think people are scared to come over here because they feel they will be judged because their stuff is over here and we want them to get over that," Nicholes said. "No one is going to judge. You come and you learn just like I am. This is not me knowing everything, I learn as I go."
Nicholes said some of her most frequent visitors are neighbors, elderly residents of nearby senior citizen homes, curious community members, and, of course, hungry people passing by. 

She encourages people to ask (and pay) before taking produce from the farm. The money gathered from selling produce helps pay for the water used at the garden, and some is being saved to and purchase two additional plots of land.
When she hits her goal and can buy the land, Nicholes wants to build a greenhouse, chicken coop and raised beds for vegetables. The other plot would be used as a community space.
"This plot right here we want to make the community gathering center," she said. "We can also use it as a teaching space so if kids from the local school want to come over and learn about seeds and planting and everything we have a set space where we can sit down and then go and visit."
She envisions picnic tables and some concrete, where people can dance or double dutch at family gatherings. Building community, after all, is one of the reasons she wanted to be a homesteader in the first place.

"We wanted more of our neighbors to start talking to us and not just to us but to each other in general," Nicholes said. "We wanted that to be a gather space and we still do."
Do stories like this matter to you? Subscribe to Block Club Chicago. Every dime we make funds reporting from Chicago's neighborhoods.