HERMOSA — More than 100 concerned residents showed up to a Hermosa police district's outdoor roll call Monday evening following the shooting death of 2-year-old Julien Gonzalez, the youngest child to be killed in a shooting this year.
Led by local aldermen Ald. Milly Santiago (33rd) and Ald. Gilbert Villegas (36th), the emotionally charged roll call, held next to Hermosa Park, brought together neighbors and residents of neighborhoods across the city, many of whom had previously lost their own family members to gun violence.
Standing in front of a row of police officers, Santiago encouraged anyone with information about Julien's killer and the circumstances surrounding his murder to come forward.
"Please. If you know something, please say something. Enough is enough," the alderman pleaded.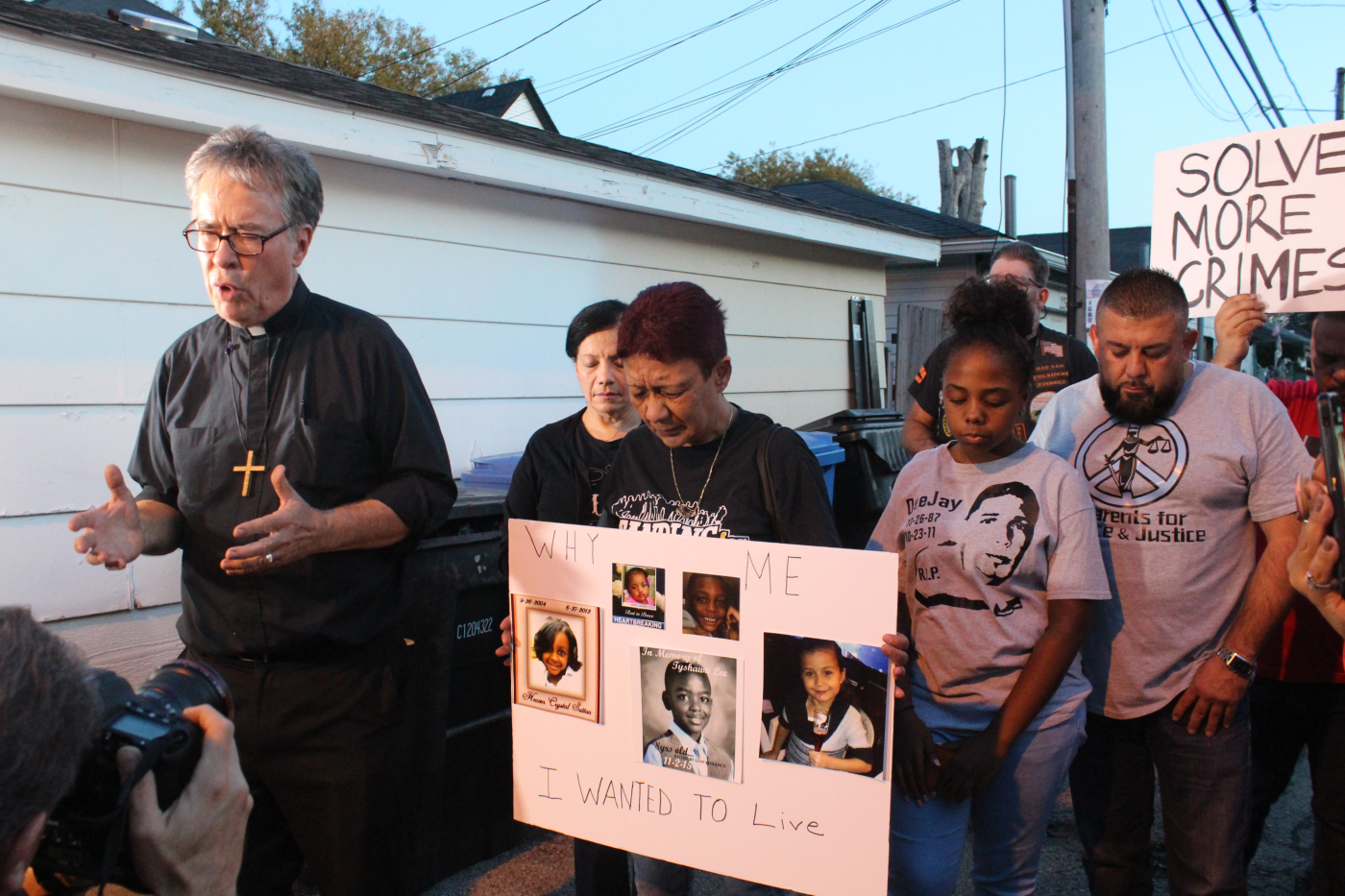 Julien was shot and killed just after 10:15 p.m. Saturday in the 2200 block of North Kilbourn Avenue, many miles from where he lived with his family on the Southwest Side, according to police. 
At the roll call, Villegas told reporters the fatal shooting happened in the alley next to a family member's home.
According to Villegas, Julien and his parents were there for a family party. Julien was in the alley with an 18-year-old man when a fight broke out between two women and shots rang out, he said.
"With the two ladies fighting, some gangbangers saw an opportunity, came by and started shooting in the alley," Villegas said.
Julien was taken to Stroger Hospital, where he was initially listed in critical condition with a gunshot wound in his neck. The boy was pronounced dead at the hospital at 11:39 p.m., according to the Cook County Medical Examiner's office.
The 18-year-old man was wounded in the shooting, but his condition wasn't immediately available Monday. It's unclear whether Julien was related to the man.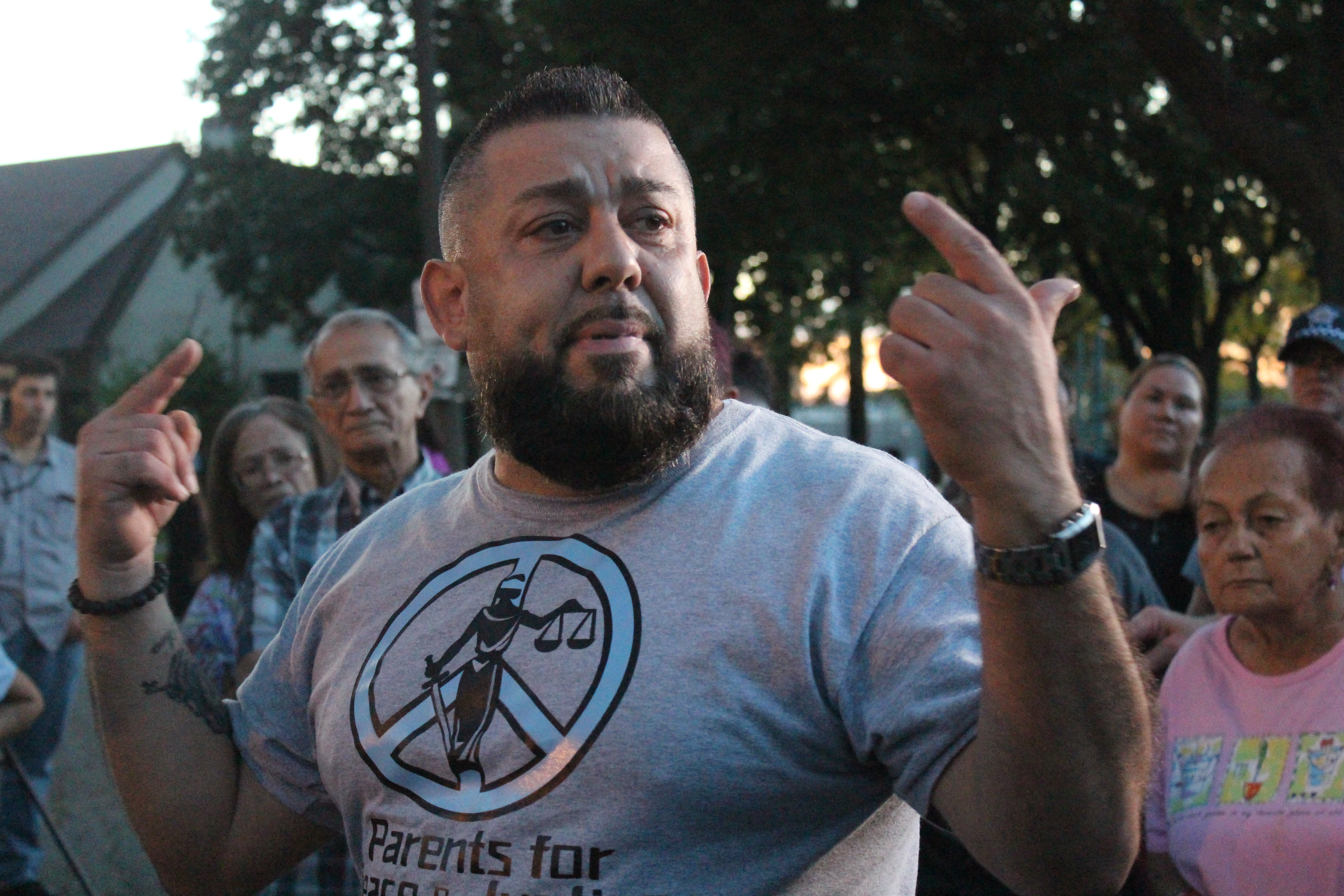 According to Villegas, the people who live in the house at the center of the shooting have been in trouble with the police before, specifically for playing their music too loud. 
"They're definitely on our radar, on the police's radar," Villegas said.
Chicago Police Cmdr. Anthony Escamilla told Block Club no arrests have been made in the case though detectives have "promising leads."
Escamilla said the area of Hermosa where the shooting occurred has issues "here and there, but, for the most part, there's a lot of good people" who live there.
The police commander said he was encouraged by the amount of people who showed up to Monday's roll call, saying, "These people are strong to come out here."
Like many of the residents in attendance, Rafael Burgos came to show support for Julien's family. Burgos' daughter, Alexandria, was shot and killed in nearby Belmont-Cragin four years ago. 
"Like every other parent that has lost children to gun violence, it just brings it back. It brings us back to the time when we lost our children," Burgos said.
Burgos said of Julien's murder, "To hear a 2-year-old being killed is just sickening and society should not accept this."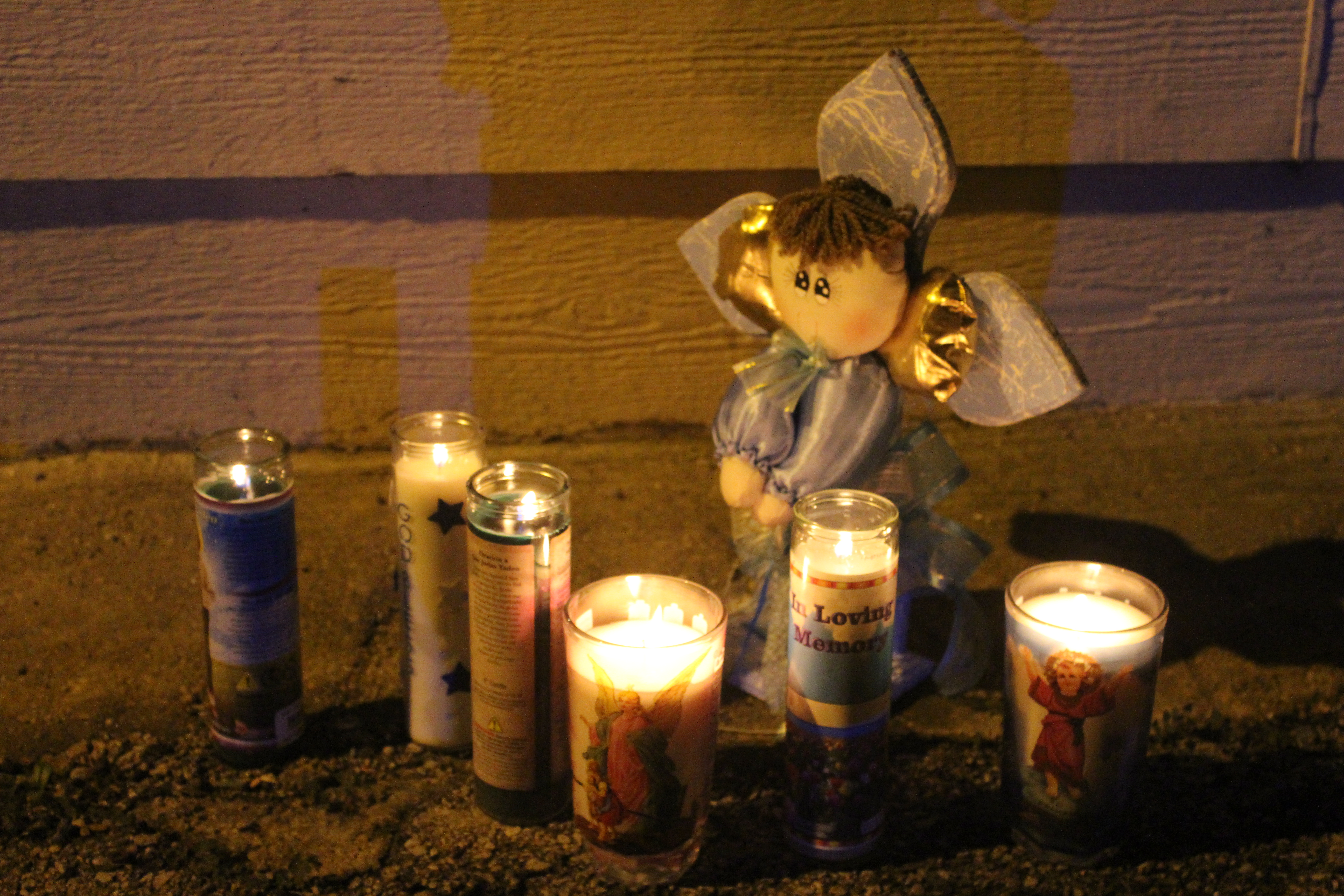 After the aldermen made their pleas, the group traveled across the street to the alley where Julien was killed. There, a local pastor led the group in prayer.
For the duration of the event, which lasted more than an hour, neighbors, residents and police officers mingled. At least a few residents were seen hugging officers and thanking them for their work.
At the very end, after many had left, members of Julien's family arrived, according to police officers on the scene who identified them.
A scuffle ensued between a member of Julien's family and another person at the event for unknown reasons. Police broke up the fight as quickly as it began. The family members then moved further down the alley, where they stayed the remainder of the event, unwilling to speak to anyone at the event, including reporters.
A vigil for Julien is planned for 7:30 p.m. Friday at St. Timothy Lutheran Church at 2101 N. Kildare Ave.