WOODLAWN — Blacks In Green's inaugural WESTFEST will bring a "treasure tour" of artists, writers, gardeners, makers, healers and builders together in West Woodlawn Saturday. 
The fest, scheduled from 8 a.m.-6 p.m. Saturday at Burnham Senior Victory Garden, 6134 S. Cottage Grove Ave., will highlight West Woodlawn's heritage, ecology and art.
Attendees can register for a series of events, including a free DuSable Wilderness Adventure from 10 a.m.-noon in Washington Park and luncheon hosted by renowned sculptor Richard Hunt from noon-2 p.m. in the Burnham Senior Victory Garden ($25), online. 
Naomi Davis, president and founder of Blacks In Green, an environmental economic development nonprofit that began operating in West Woodlawn in 2010, said WESTFEST aims to highlight the neighborhood's rich history as a historic, green, tourism-friendly hub. 
"We know one kind of tourism is ecotourism, one kind of tourism is heritage tourism, one kind of tourism is art tourism, and so we created WESTFEST 2018 as a tourism bonanza that combines heritage, ecology and art," Davis said.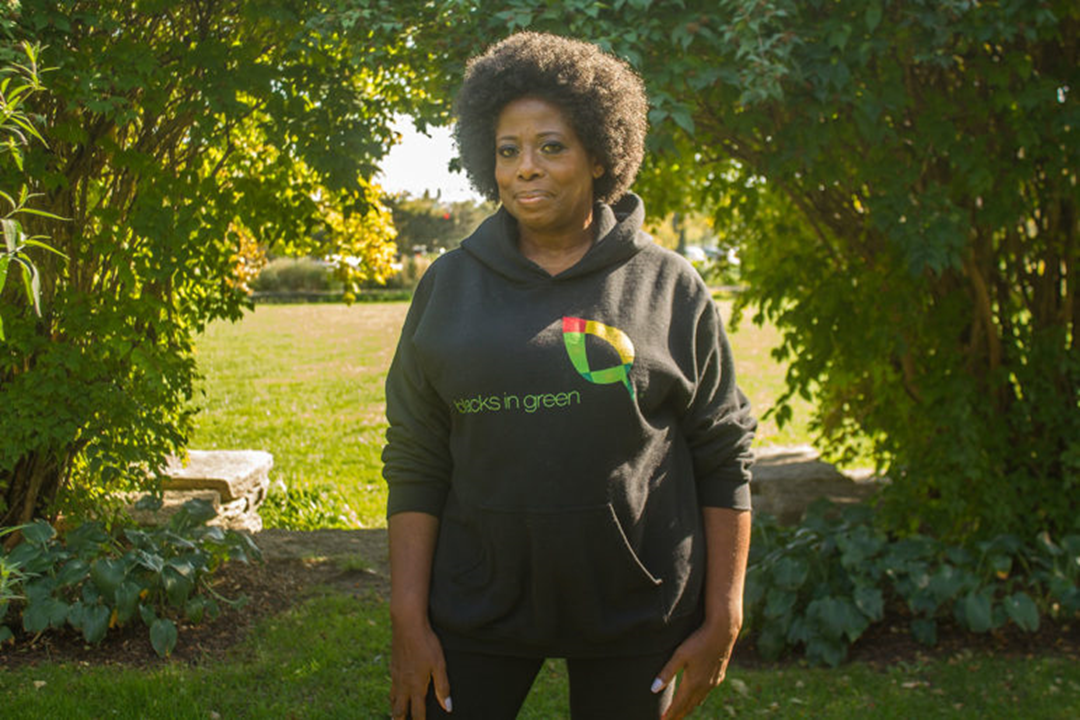 In partnership with the city's Department of Forestry and Morton Arboretum, WESTFEST is giving families the opportunity to bid on and name one of the 66 trees planted along 66th Street from King Drive to Cottage Grove Avenue in an effort to connect former First Lady Michelle Obama's past in Parkway Gardens to former President Barack Obama's future library in Jackson Park. The bidding on individual trees starts at $250.
The new owners of the trees will receive a certificate with the name of the species of the tree, the GPS location of the tree and the tree's official name. 
"Michelle Obama spent years of her life in Parkway Gardens on King Drive between 64th and 67th," Davis said.
In the future, another row of trees will be planted from Cottage Grove to Stony Island Avenue on 66th Street near the site of the future Obama Presidential Library. To date, Blacks In Green has planted nearly 300 trees in the area.
Originally founded in 2007, Blacks In Green also founded the West Woodlawn Botanic Garden & Village Farm Initiative in an effort to connect area kids to the great outdoors. 

"We want them to understand how great it feels to be out in nature. We want them to understand the quiet miracles that are happening every day at so many levels inside of nature and their ability," Davis said.