BRONZEVILLE — Bronzeville Cookin' needs your vote.
The unique business at 300-314 E. 51st Street is vying for a $150,000 grant that's determined by online voting.
The business serves as an economic incubator in Bronzeville, not just serving food but also serving as a training ground for chefs.
It's part of a company called Urban Juncture, which is aiming to revitalize Bronzeville through a series of businesses that hire local residents.
Now, Urban Juncture and the 51st Street Business Association are calling for local support to help win the $150,000 grant to rehab a Bronzeville Cookin' building's exterior.

Since 2006, as part of the Partners in Preservation program, the National Trust for Historic Preservation and American Express has given $22 million to support more than 200 historic sites across the nation.

This year, those two organizations and National Main Street Center have come together to host "The 2018 Partners in Preservation: Main Streets campaign," an online competition allowing 20 sites nationwide the opportunity to win a share of $2 million in total funding toward preservation projects.

The competition launched on Sept. 24 and concludes on Oct. 26.
To vote in the competition visit www.votechi.com. You can vote up to five times a day.

The only site in Illinois in the competition is Bronzeville Cookin.' 

Sandra Bivens, executive director of the 51st Street Business Association, a member of the National Urban Main Street program in Chicago, said her organization was contacted by National Main Street about participating.

"They wanted to do something within the urban community because usually National Main Street is more of a rural organization but with the Urban Main Street now initiated they're doing more in the urban area," Bivins said.

Acquired by Urban Juncture in 2005, Bronzeville Cookin' lives in a 16,000-square-foot, two-story building.

Bernard Loyd, founder and president of Urban Juncture, said he's typically skeptical of online voting competitions but decided this contest was worth giving a try because of the probability of success.

"The way the contest is structured, each of the 20 competitors can request up to $150,000 in a rehabilitation grant," Loyd said. "We did the math. There will be at least 10 winners, if everybody asks for at least $150,000, and most folks will, there will be 10 winners to this competition so the odds are pretty good."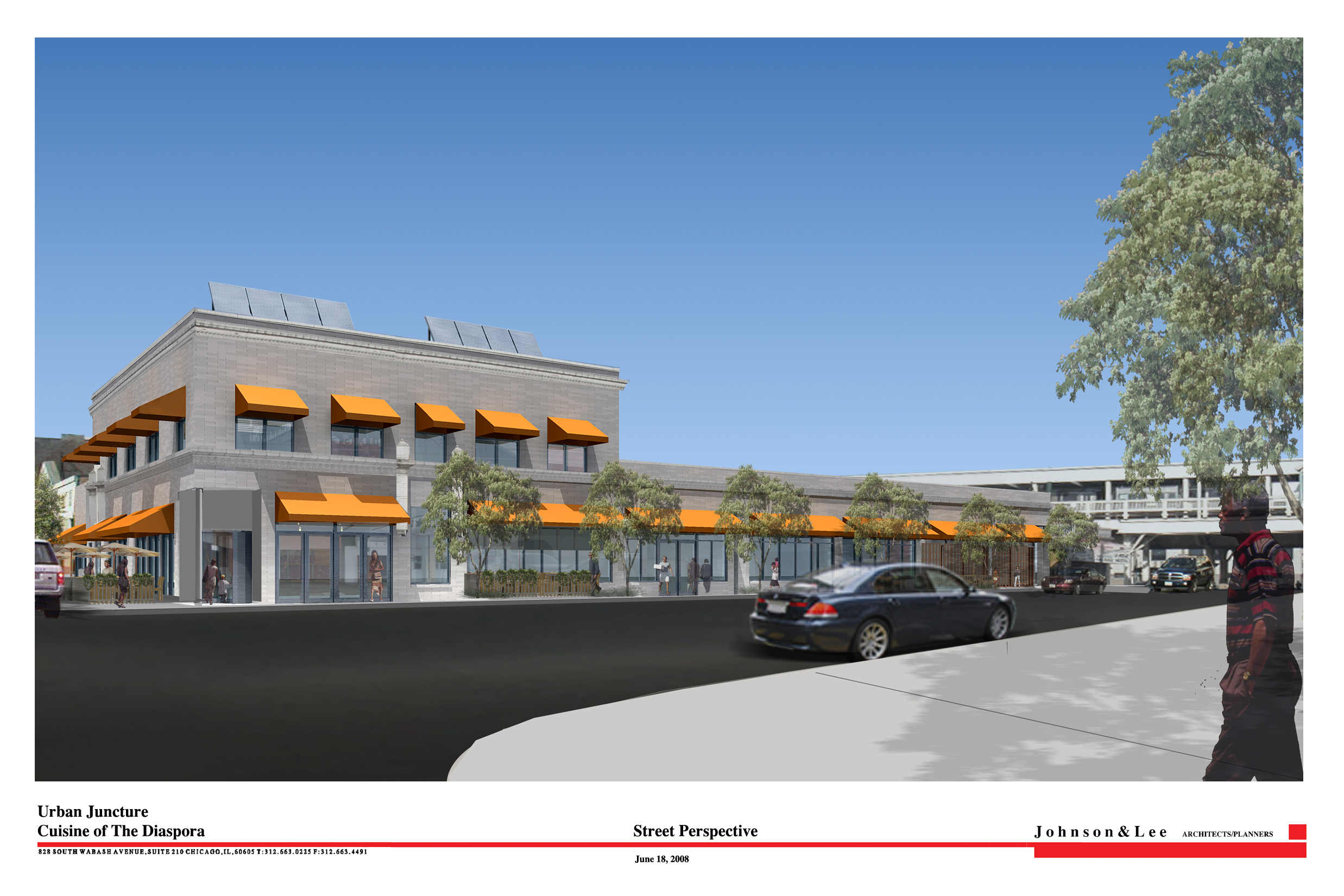 Loyd said if Bronzeville Cookin' wins the $150,000, it would be used to replace the building's facade and renovate its storefronts to attract more businesses into the building. He said he would hire local workers to replace the old facade.

"This will be a catalyst for bringing enterprises back to this building and we are very focused on having those enterprises be local enterprises but not just any jobs but jobs that are accessible to folks who live in this community," Loyd said.

In an effort to increase awareness for Bronzeville Cookin' in the competition, Loyd along with Bivens decided to launch the "Love Chicago, Build Bronzeville" campaign.

"We wanted to find something that could touch people's hearts," Bivins said. "All of these 77 communities in Chicago are important, and Bronzeville is a big piece of the pie in Chicago. We figure if you love Chicago you have to love our communities. And if you love Chicago and we are living in Bronzeville you should love Bronzeville as well."

51st Street Business Association and Urban Juncture will host an open house where the community can tour Bronzeville Cookin' during the National Partners in Preservation: Main Streets Open House Weekend 4 p.m. – 7 p.m. on Satunday, Oct. 20.