LOGAN SQUARE — Happy Friday!
Here are some ideas for things to do this weekend in Logan Square, West Town and Wicker Park. 
Watch circus performances in a blanket fort: Aloft Circus Arts debuts its latest show, Brave Space, this weekend —  and it involves a giant blanket fort. Basically, the circus school is using fabric to create a fort and putting on performances inside as a way to make people feel more included. "Brave Space begins as a puddle of 250 yards of fabric on the ground and grows into a 20 ft high blanket fort that we all build together. It's a journey and an adventure, a performance and an affirmation," Aloft's website reads. The show is being held at 7:30 p.m. and 9 p.m. Saturday and 9 p.m. Sunday; tickets cost $40 for two and can be bought online. Aloft Circus Arts, 3324 W. Wrightwood Ave. 

Get Schooled On Medical Marijuana: Sister businesses MOCA and Emporium Logan Square are teaming up on a three-day medical marijuana-themed pop-up. Yes We Cann will bring together cannabis enthusiasts and professionals for educational workshops and CBD and Terpene-infused cocktails. Event-goers should expect to learn the ins and outs of the medical marijuana industry, including how to get a card, how to infuse food and drinks with weed and its role in the curbing the opioid epidemic. Free, from 4:20 p.m. – 2 a.m. Friday, 1 p.m. – 3 a.m. Saturday and 1 p.m. – midnight Sunday, 2637 N. Milwaukee Ave.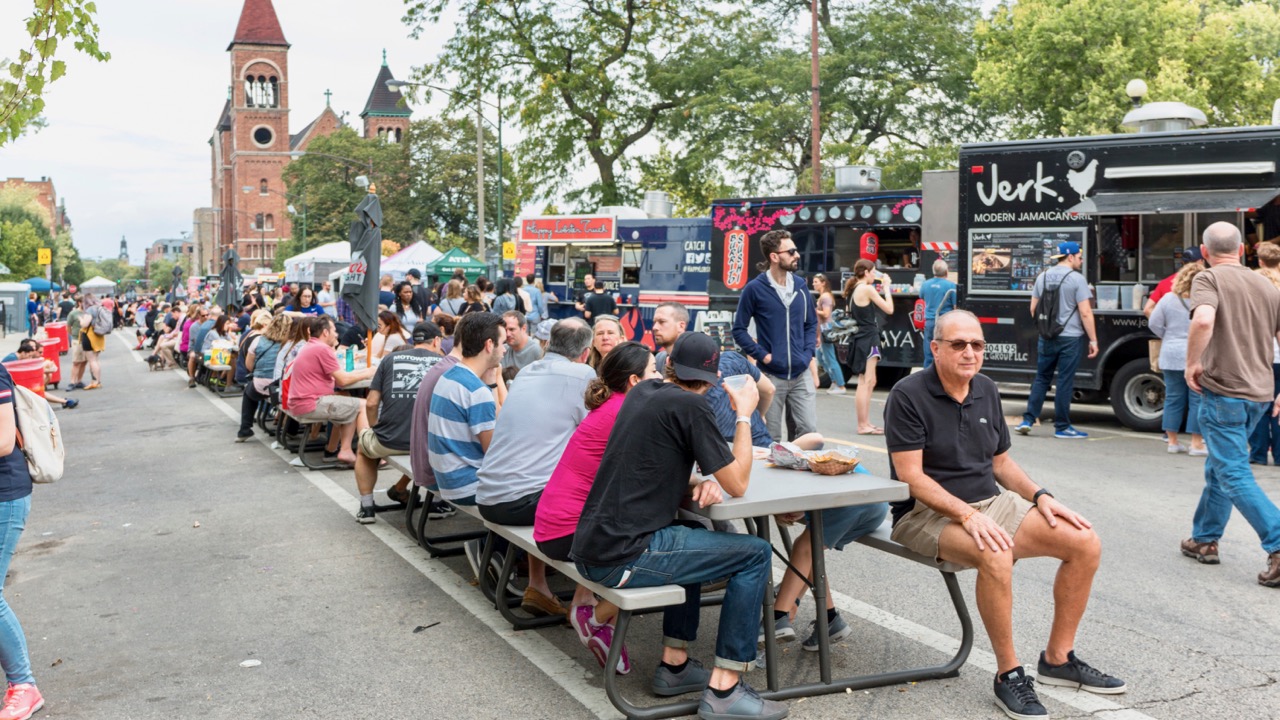 Indulge in Food and Art. The West Town Food Truck Social and Art Walk (with free rickshaws) starts Friday night. There will be food trucks offering lobster, tacos, jerk chicken and more. The truck social —  next to Eckhart Park — is from 4 p.m. to 10 p.m. Friday and 11 a.m. to 10 p.m. Saturday. The Art Walk runs from 5 p.m. to 8 p.m. Friday and noon to 8 p.m. Saturday, at shops and galleries along Chicago Avenue. 
Clean Up The 'Hood. "It takes a Ukrainian Village" to beautify the neighborhood, according to organizers of a local effort. Cleaning supplies will be provided, wear comfortable shoes. From 10 a.m. – 2 p.m. Saturday, meet at J&M Tap, 957 N. Leavitt St.
Go Gallery Hopping. It's the "first Friday" of the month, and that means galleries around the neighborhood will host new exhibits on Friday — and throughout the weekend. Check out the Wicker Park Bucktown Special Service Area No. 33's weekend arts guide for where to go.
Try Two New Brunches. Food critics have been raving about etta, and Funkenhausen, two new restaurants in Bucktown and West Town, respectively. Menu options for etta's brunch include a hearth-smoked salmon platter and huevos rancheros. Brunch hours are 10 a.m. – 2 p.m. on Saturdays and Sundays, 1840 W. North Ave. Funkenhausen's brunch menu offers steak and eggs for two, Black Forest doughnuts and "schnitz and grits." It serves brunch from 10 a.m. – 3 p.m. on Saturday and Sunday, 1709 W. Chicago Ave.
Rally for domestic violence awareness: October is domestic violence awareness month, and you can get involved by joining a Logan Square rally Saturday. The group will start at the Chicago Police Shakespeare station at 2150 N. California Ave. before traveling to Haas Park and then back to the station. Participants are instructed to dress in purple — the color associated with domestic violence awareness — and bring instruments or even pots and pans "to make noise for those who have none," according to a flier. The rally is a partnership between the Connections for Abused Women and Children and the Shakespeare District. It is slated for 11 a.m. – 1 p.m. Saturday.
Calling All Fleetwood Mac Fans. Can't afford tickets to "An Evening with Fleetwood Mac" at United Center on Saturday? Pop by The Rookery for its upstairs "Rhiannon: Fleetwood Mac Tribute Pop-up" bar, open from 9 p.m. – 2 a.m. Friday and Sunday and 9 p.m. – 3 a.m. Saturday, 2109 W. Chicago Ave.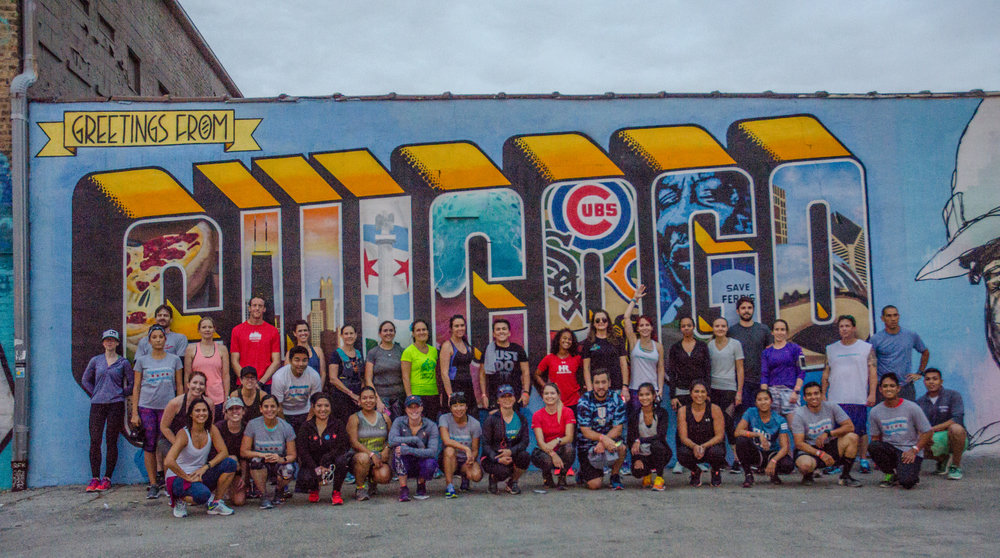 Tour Logan Square's murals — while running: New York City-based running and fitness group Runstreet is hosting an art run Saturday — a traditional run that doubles as a tour of Logan Square's many murals. The run is set for 11 a.m. – 12:30 p.m. Runners are instructed to meet at street art gallery Galerie F at 2415 N. Milwaukee Ave. Tickets cost $25 and can be purchased online.

Post-Marathon Celebration. Lottie's Pub in Bucktown will offer $2.62 mimosas all day Sunday to Chicago Marathon runners who present their bibs and race IDs. Athletes can also enjoy 26.2 percent off food for their entire group. Sunday hours are 11 a.m- 2 a.m., 1925 W. Cortland St.