HUMBOLDT PARK — A long-vacant storefront on the northwest corner of California and North avenues will soon see new life as a coffee shop and kids play center.
Logan Square residents Justin Cordes and his wife, Cely, are behind the new spot at 2800 W. North Ave., called Be Kids Cafe.
Half of the cafe will be a dedicated kids play area with 30-foot slides, a ball pit and other equipment, and the other half will be a traditional coffee shop, serving locally-made pastries and Ipsento coffee. The kid zone will also host yoga and other classes.
"We're trying to bring a neighborhood place for kids to play that's safe, friendly and has good food and coffee for parents, nannies and anyone else who comes along," Justin Cordes said.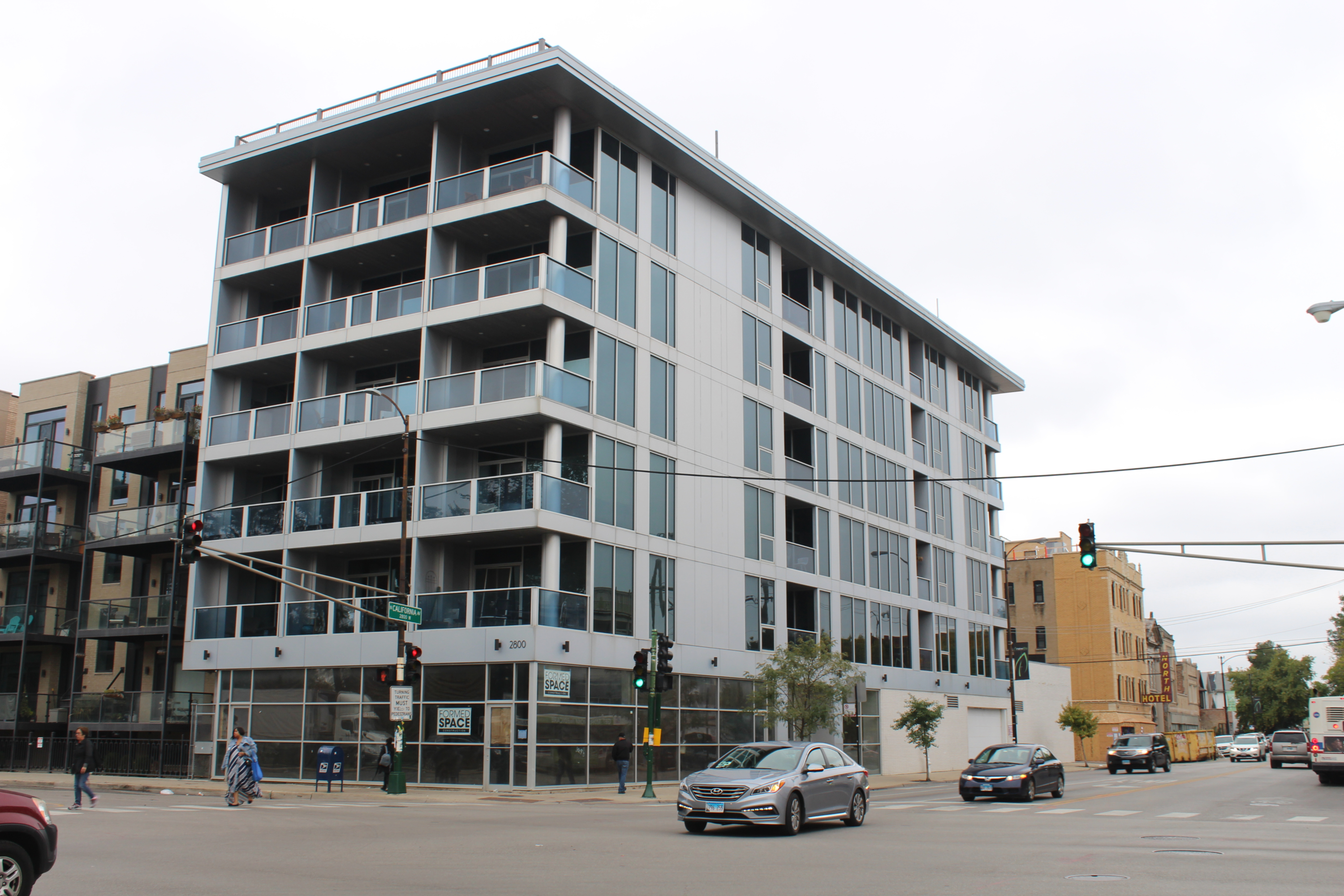 It's the storefront's first retail tenant, according to property owner Jerry Kot. The storefront is on the ground floor of a modern apartment building that was built in 2010, said Kot, who described himself as one of the original investors.
"I was holding out for something that I would like to support," Kot said.
Justin Cordes, his wife and their two kids, ages 2 and 4, live in Logan Square near The 606, not far from their new business.
During their routine visits to Humboldt Park, the family noticed the area lacks indoor spots that cater to both kids and adults.
"It's nice to have a place close that's indoors because our inclement weather in Chicago could be very hit or miss," Justin Cordes said.
The entrepreneur, who most recently served as general manager for the Gold Coast bar Butch McGuire's, said Be Kids Cafe will also host children's birthday parties and the like. The coffee shop portion will be completely separate from the kids zone with window seating so adults can relax, he said.
"It's such a beautiful park so to be able to provide coffee, food items and ice cream [nearby] would be a great addition to the neighborhood," Justin Cordes said.
If everything goes according to plan, the couple is aiming to open Be Kids Cafe in December.