LOGAN SQUARE — When the folks behind Green Lantern Press opened their headquarters on Logan Square's Milwaukee Avenue in 2014, they knew it wouldn't last forever.
They had raised enough money to run the art gallery/book store/performance space at 2337 N. Milwaukee Ave. for five years, but beyond that, nothing was certain. 
Now those five years are up, and unfortunately for the community who has come to call Sector 2337 home, the art space has met its fate.
The operators, who also run Green Lantern Press, are planning to shut down Sector 2337 and instead focus on partnerships and the publishing arm of their business. The space will host its final art show in mid-December.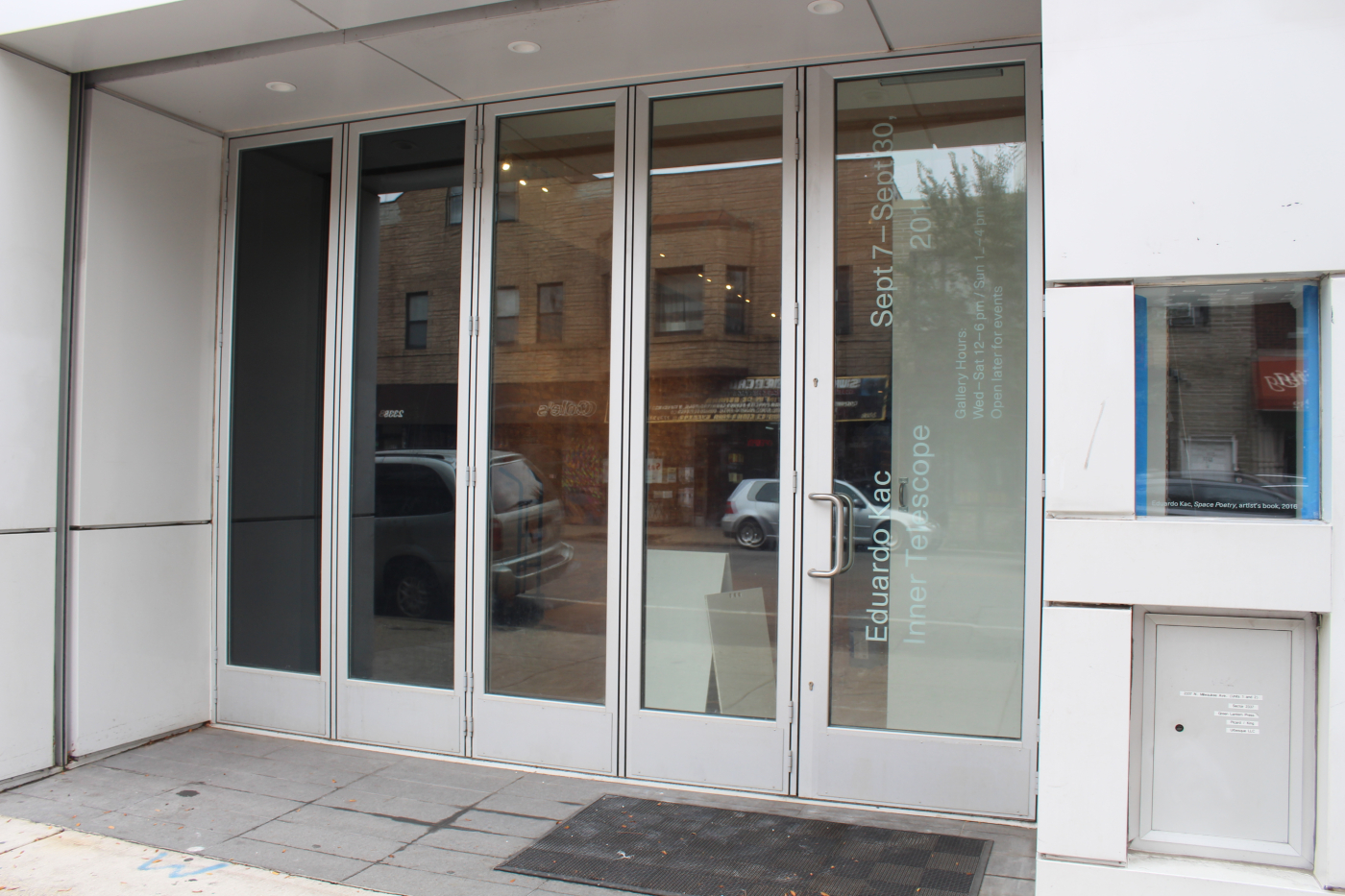 Caroline Picard, executive director, head curator and editor at Sector 2337, said they could have kept it going for another couple of years, but that would require dedicating a lot more time to fundraising, which would've taken away from their mission of art curation.
"The longer we were here, the more support we got from our audience and the artists we were working with, but it was hard to see that it'd be a realistic 20-year trajectory," Picard said.
The executive director said she's "really proud of the things [they've] been able to accomplish" at Sector 2337 and she'll miss having the dedicated physical space.
"Have you ever gone to a dinner party and it just happens to be a really great group of people and you have a lot of fun and you forget yourself even though you maybe didn't know everybody? I was interested in seeing if this place would operate similarly. … I think that part really worked — at least for me," she said.
But Picard said there are things she won't miss about running a physical location.
"I definitely won't lie: I'm relieved to have a little less. … My laundry list has too many things, from renewing insurance and business licenses and answering emails to, 'The toilet isn't working,'" she said.
Picard said she was also beginning to wonder if the physical location was eating up funds that should've been going toward artists, authors and the facilitation of art shows.
"All of a sudden there are new possibilities and possible collaborations," she said.
Sector 2337 started in 2005 as The Green Lantern Gallery and Press, an apartment gallery and paperback press in Wicker Park, according to its website.
The gallery closed in 2010 and reopened on Chicago Avenue for a brief six months before moving back to the original Wicker Park apartment until 2013. It wasn't until 2014 that the gallery opened its Logan Square headquarters under a new name, Sector 2337.
For five years, Sector 2337 hosted regular programming centered around art and books, as well as three exhibitions per year, at the Logan Square storefront.
When the space closes in December, the team will begin partnering with other galleries and institutions on art shows. There will be no lapse in publishing at Green Lantern Press, which has two books coming out over the next two years, according to Picard.
Picard and her husband own the building that houses Sector 2337. She said they're not sure yet if they'll sell the entire building or just rent out the ground floor.
"The neighborhood is changing rapidly, but it has been for a while," she said. "There's more and more bars and restaurants and few shops. We came from Wicker Park. I'm curious to see how the daytime activity increases, if it does."
One of Sector 2337's last art shows is a group exhibition showcasing artists from Chicago and Mexico City curated by Esteban King and Mia Lopez as part of the Lit & Luz Festival. The opening reception is set for 6-9 p.m. Oct. 13.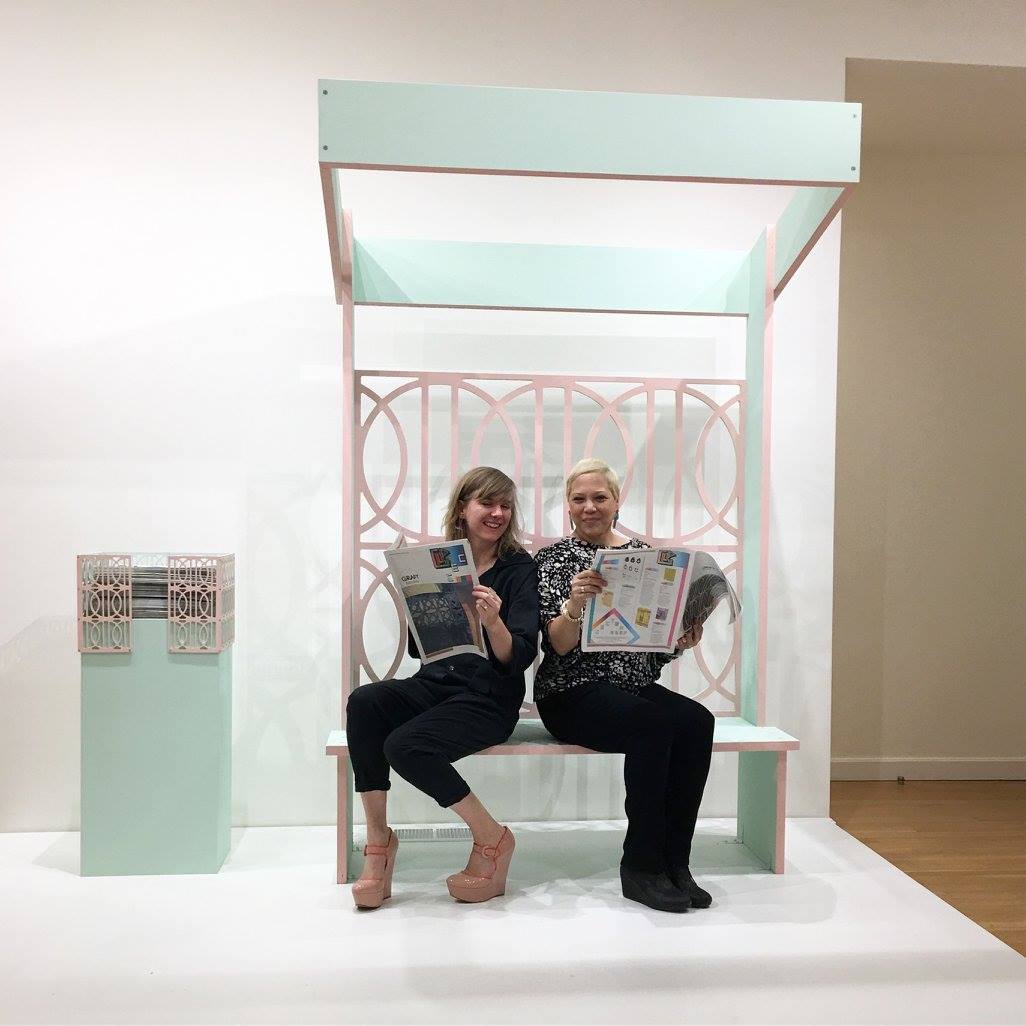 Do stories like this matter to you? Subscribe to Block Club Chicago. Every dime we make funds reporting from Chicago's neighborhoods.