PILSEN — Elisa Salgado extends her arm across a vacant glass display case, as store owner Rosa Chavez measures the 60-year-old woman's wrist. For more than 20 years, Salgado has been coming to Chavez for adjustments and repairs to bracelets, rings and necklaces.
Over the span of two decades, the Pilsen resident said Chavez is the one person she can trust to care for her jewelry. "She's very hardworking and she fixes [my jewelry] really well," Salgado said. But the shop Salgado has relied on for decades will soon close its doors.
After 34 years operating Chavez Jewelry in Pilsen, the family business will permanently close its doors at 1420 W. 18th St., the owner confirmed. 
Chavez, 67, said a shift in neighborhood's demographics has played a role in the closing. Since 2011, she has seen rents in the area continue to climb, while her mostly Latino clientele has dwindled.
"I love what I do, but the rents have become too high," Chavez said. "I can't afford it anymore."
Salgado said she understands Chavez's decision to close her shop.
"I would love for her to stick around but it's hard when everything around you is changing," Salgado said.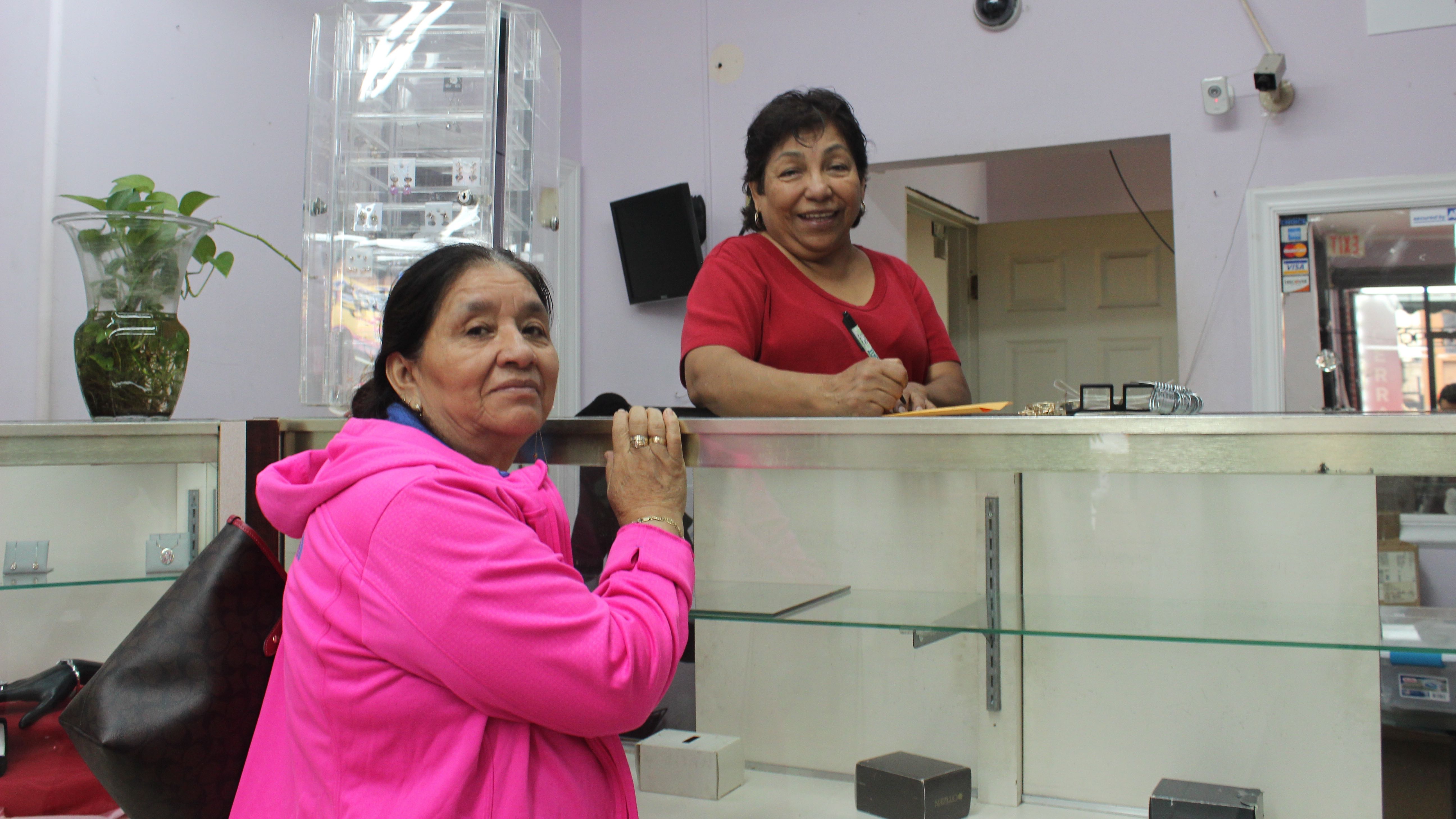 According to a 2016 UIC study, while Pilsen remains majority Hispanic, more than 10,300 Hispanic residents had left the neighborhood between 2000 and 2010, a 26 percent drop.

Chavez said her jewelry shop is just one of a number of family-owned, small businesses that have been forced to close in recent years. While shops close for a variety of reasons, Chavez Jewelry is closing because of a rent hike, she said.
The family opened their first Pilsen shop at 1404 W. 18th St. in 1984, before moving to other storefronts in the 1300 and 1400 block of West 18th Street. Eventually, the jewelers settled in the current storefront at 1420 W. 18th St.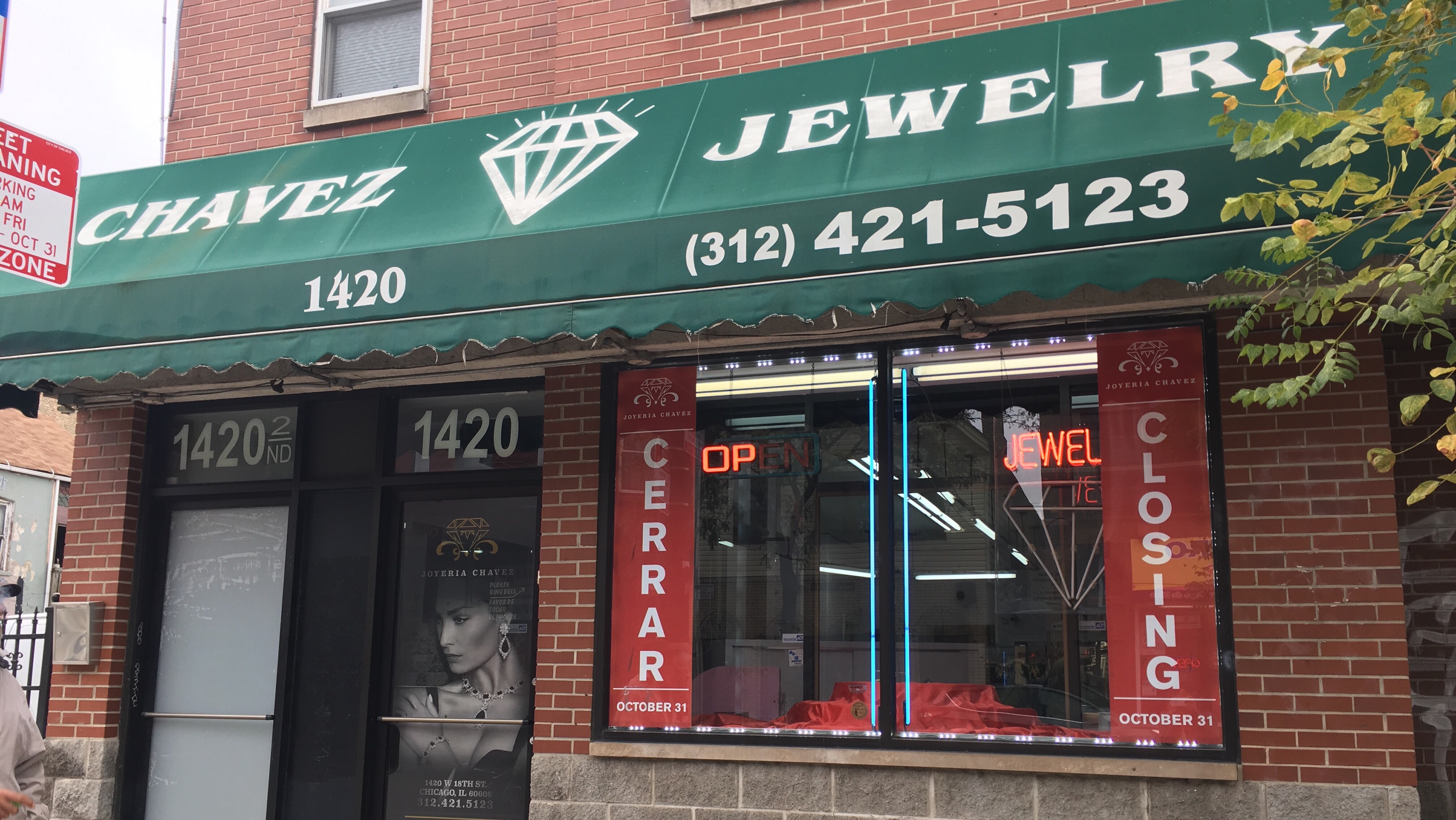 Although Chavez is renting the space now, she actually purchased the building at 1420 W. 18th St. in the late '90s. With the help of one of her sons, she spent nearly two months renovating the first-floor into a retail space. She knocked down walls to make way for glass display cases, an office and a workspace for repairs.
In 2011, facing foreclosure, she attempted to get a bank loan so she wouldn't lose the property, but said, "no banks would offer her a loan." 
The property foreclosed and was eventually sold in 2014, Chavez remembers. She didn't want to discuss the circumstances surrounding the foreclosure, but said she went from paying $1,000 per month for a mortgage to $1,500 per month in rent to the building's new owner. 
Under her current lease, which ends this month, Chavez pays $1,700, she said. Rent has gone up every year at the storefront, and she couldn't withstand another rent increase, she said. 
In an informal conversation with the landlord, she was told the space could rent for $2,000, Chavez said. After that conversation, she decided not to resign the lease. 
Milgin Properties, which owns the building, did not return calls. 
Over 34 years in business, Chavez ran the jewelry shop with the help from employees, and occasional assistance from her sons and daughter. But now she runs the shop on her own.
Chavez said she fell in love with the profession when she was 18 years old in Guerrero, Mexico. Now, as she readies to close her shop, she isn't sure whether she will retire or open another jewelry store somewhere else in the future. 
Early Tuesday morning, the glass displays were mostly cleared out, but a few shelves of inventory — mostly rings and earrings — remained.
Working on a ring Tuesday, Chavez recalled memories of opening the first shop. She's always offered a selection of jewelry, but since the beginning, her prime business has always been repairs. 
Chavez is trying to keep herself occupied to avoid thinking about the inevitable closing. 
"It brings too much sadness," Chavez said. "Everything I've made, everything that I've built has been this place, but now I'm losing it." 
Do stories like this matter to you? Subscribe to Block Club Chicago. Every dime we make funds reporting from Chicago's neighborhoods.