WRIGLEYVILLE — A speakeasy-style bar is opening up just steps from Wrigley Field in time for the playoffs.
The bar, Tinker to Evers, opens Thursday in the basement lounge of Union Full Board, 3473 N. Clark St. It'll offer "an elevated alternative to the area's sports pubs and beer bars," according to a news release from UNION, the restaurant group behind the bar.
The bar takes its name from a famous poem, "Baseball's Sad Lexicon," that celebrates the efficiency of Cubs players Joe Tinker, Johnny Evers and Frank Chance:
These are the saddest of possible words:
"Tinker to Evers to Chance."
Trio of bear cubs, and fleeter than birds,
Tinker and Evers and Chance … .
Prints of the trio dot the walls of the bar, which also gives a wink to baseball with drinks like the Mr. Sunshine (after Ernie Banks) and snacks like bacon and sea salt "Cracker Jack" popcorn.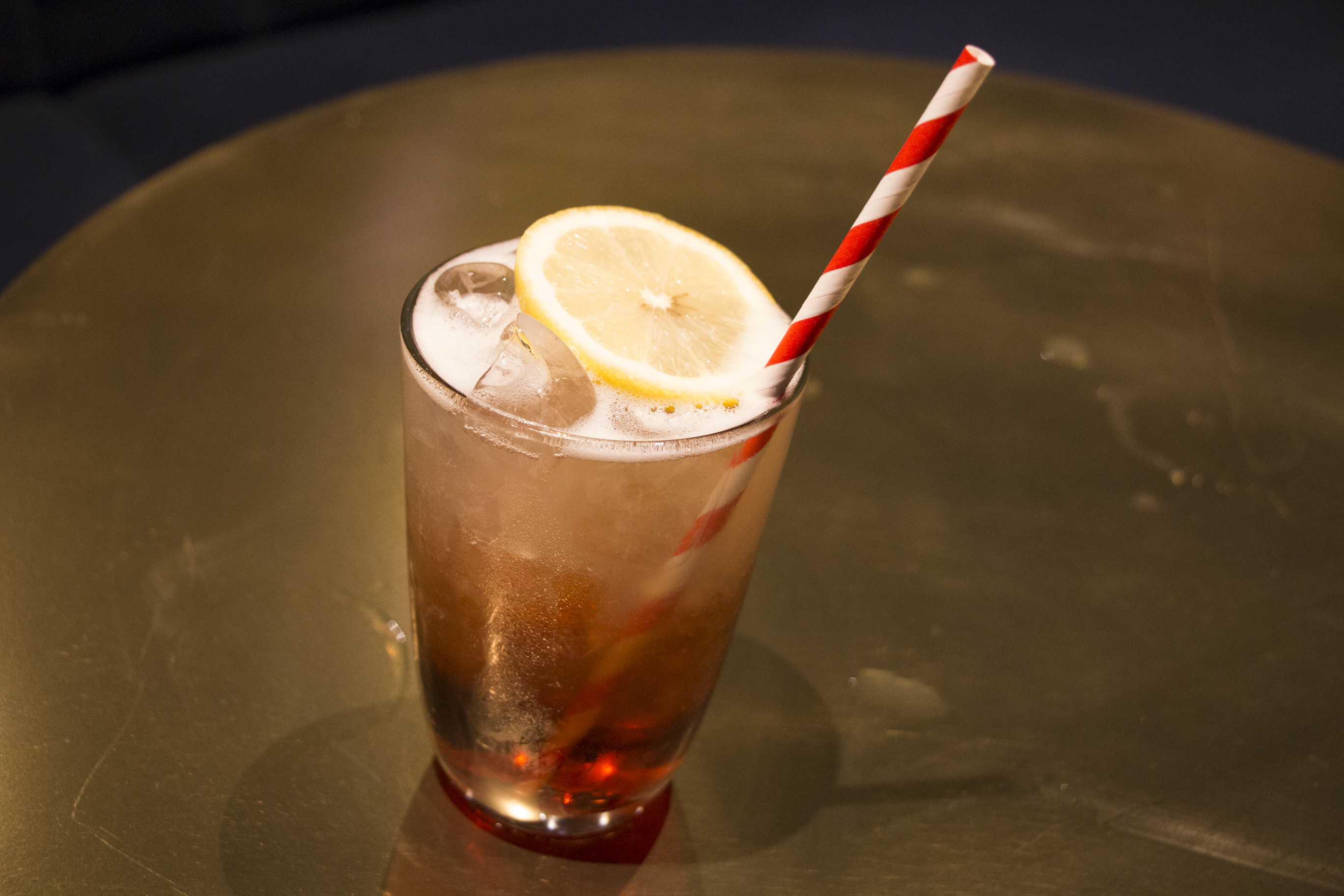 Other drinks include the Volstead Act, the Empress of The Blues and 11 more specialty cocktails alongside a variety of local spirits. The food menu will feature a charcuterie board with cheeses, meat and fresh bread; tater tots with garlic, thyme and basil aioli; and other items.
The lounge will have several intimate seating areas, including at a walnut bar or upon velvet benches, with space for about 40 people total. The room will have dimmed lighting to add to the speakeasy atmosphere and there's a big-screen TV for those who want to get a game in while they drink.
The bar is open 6 p.m.-1 a.m. Wednesdays through Sundays at 3473 N. Clark St. Snacks will be available until 1 a.m. and small plates until midnight. Local DJs will perform on Sunday nights.
Photos from the bar: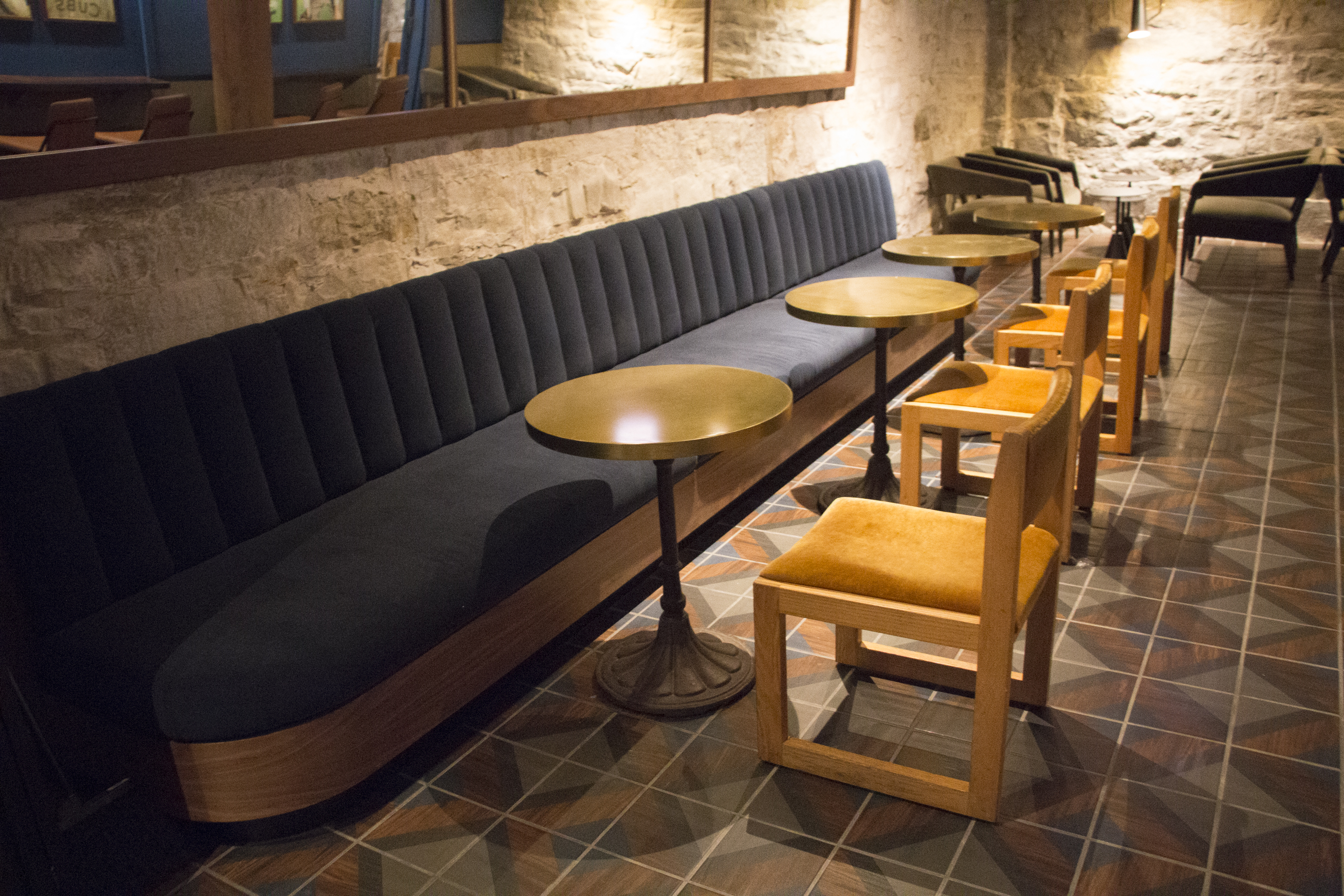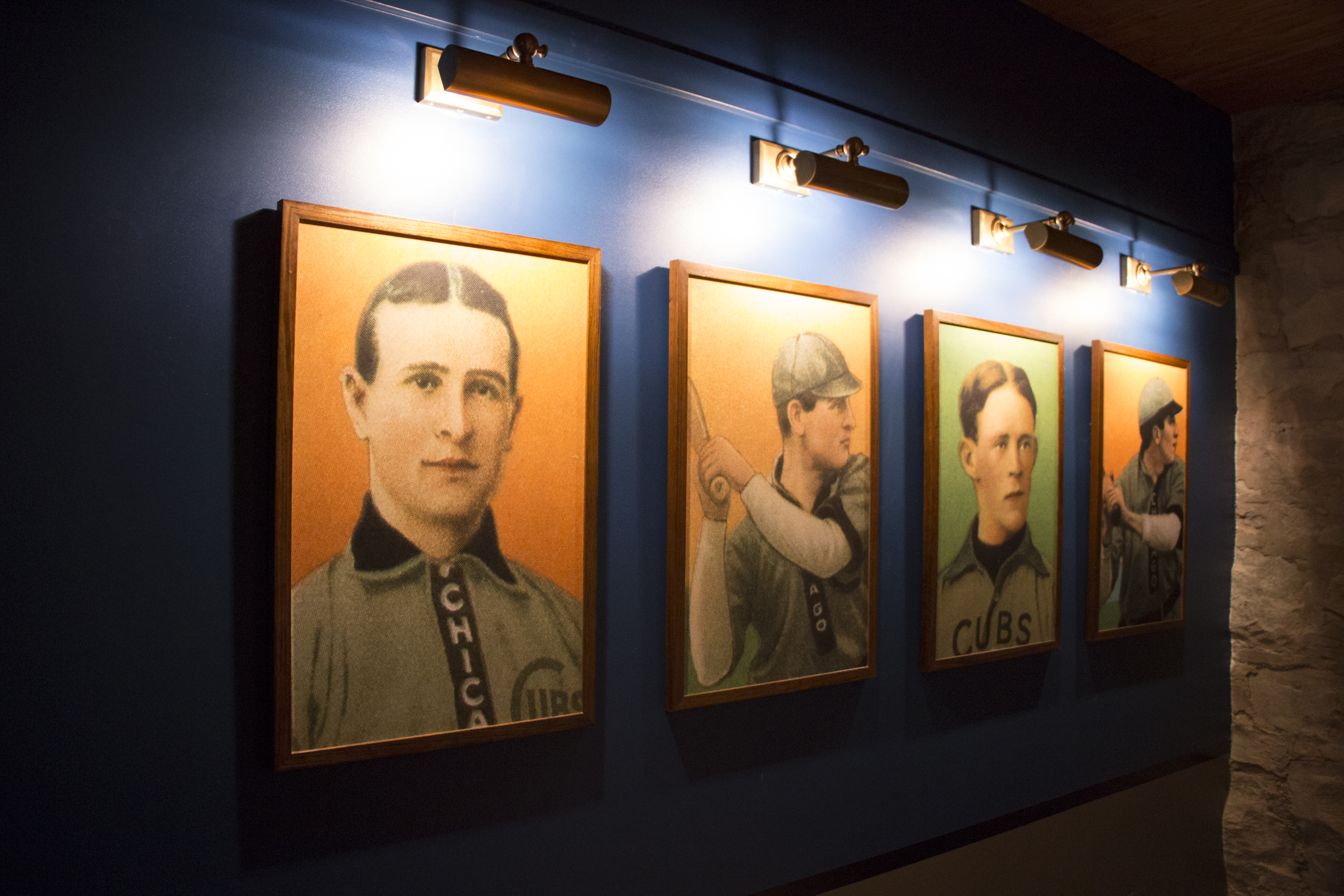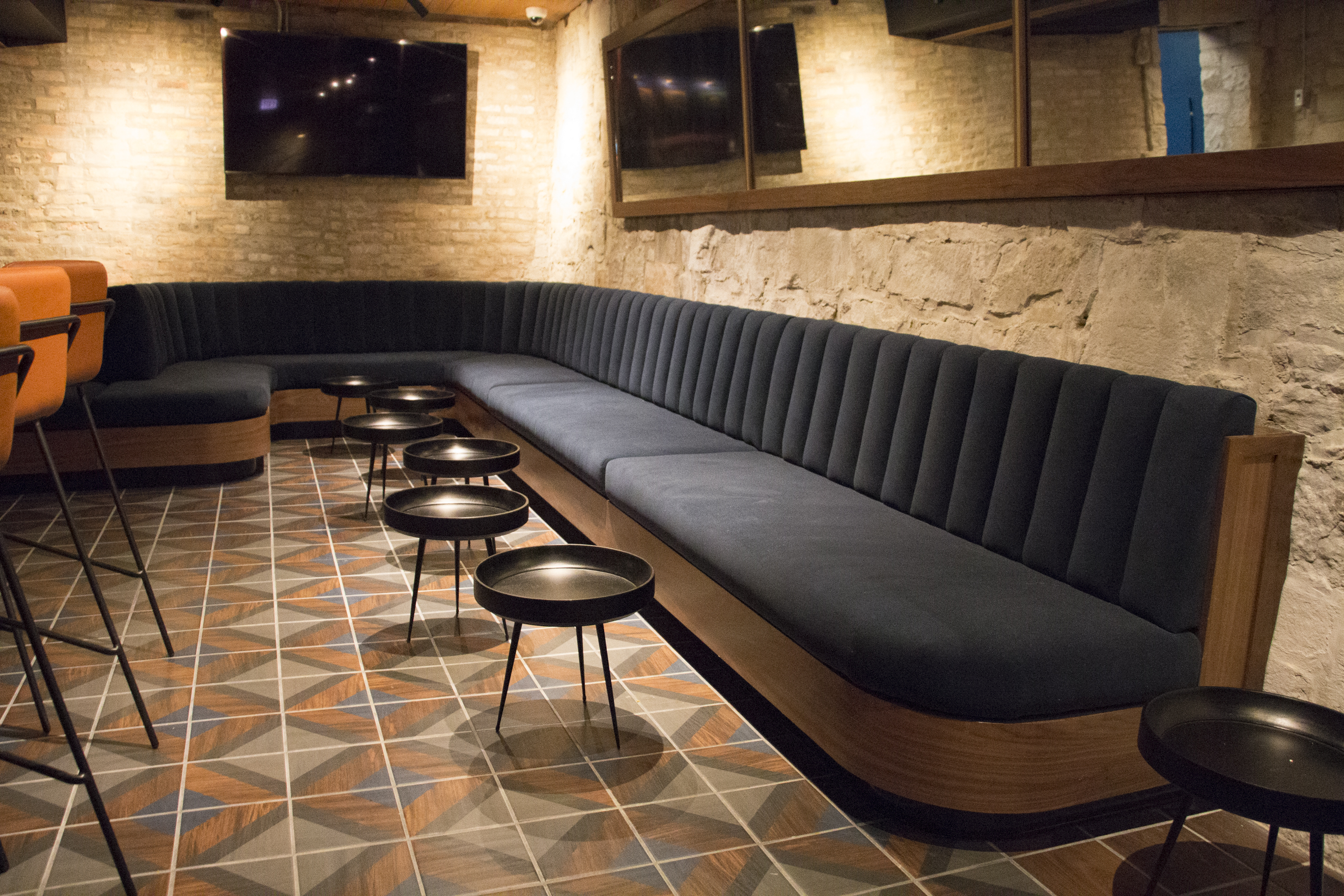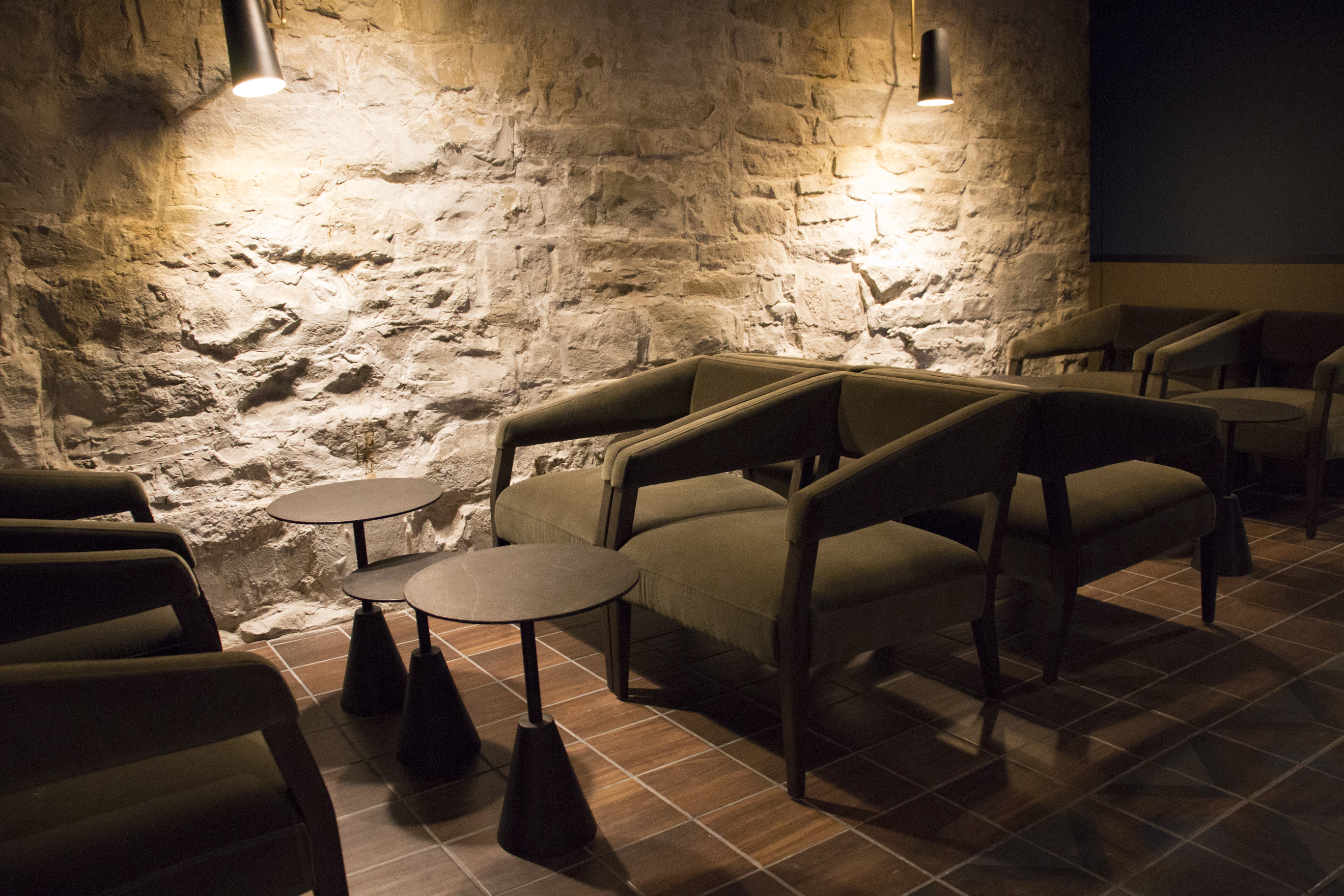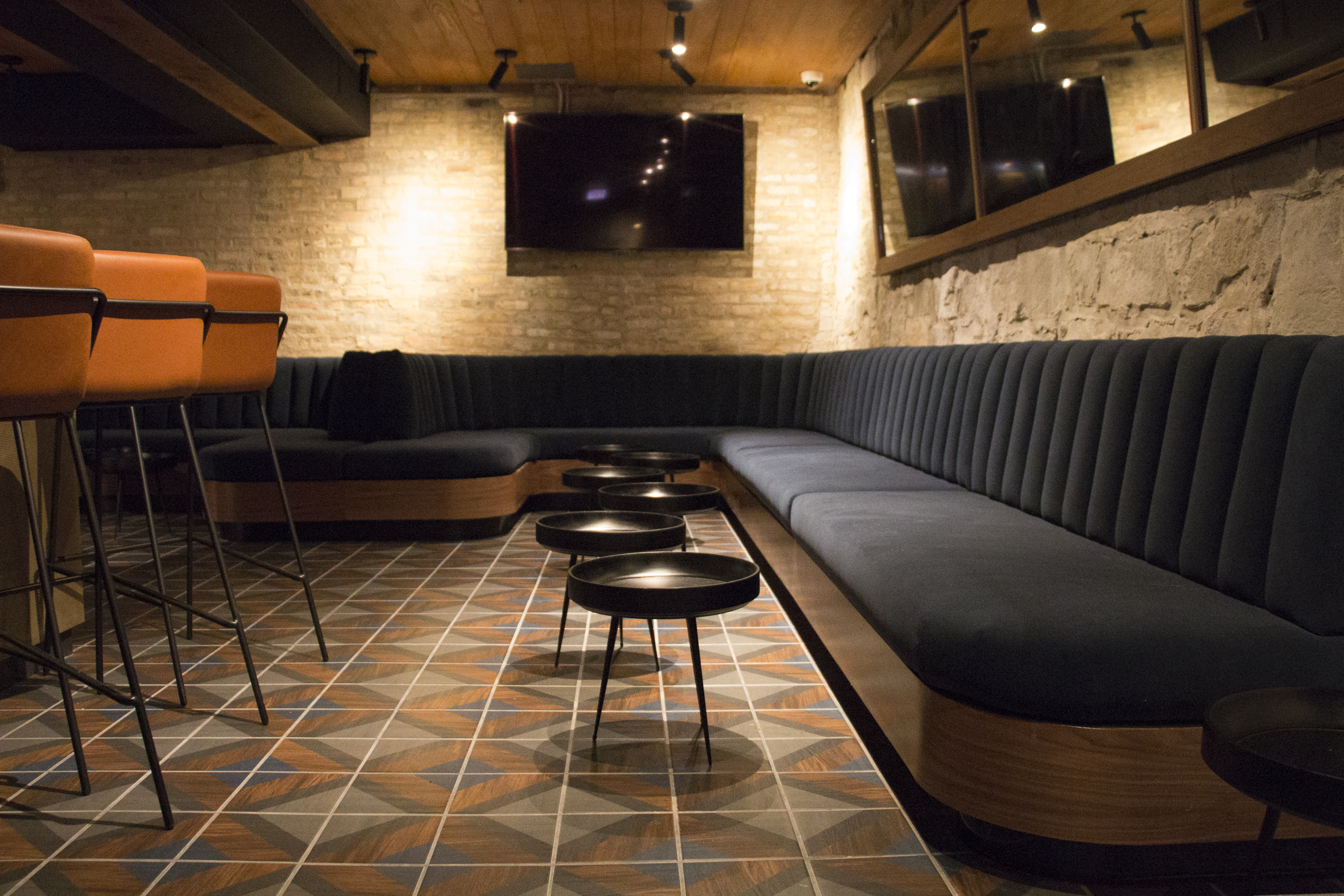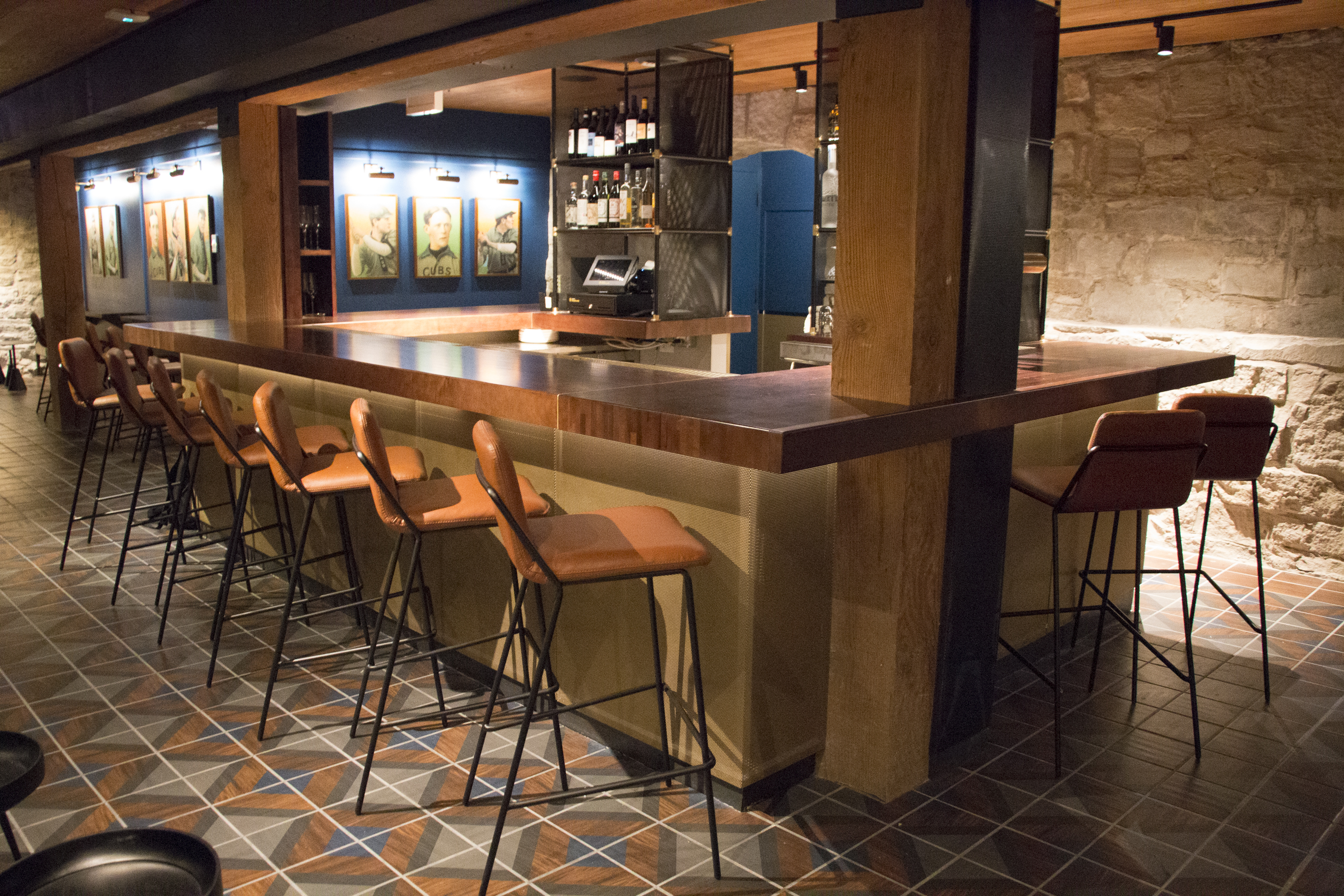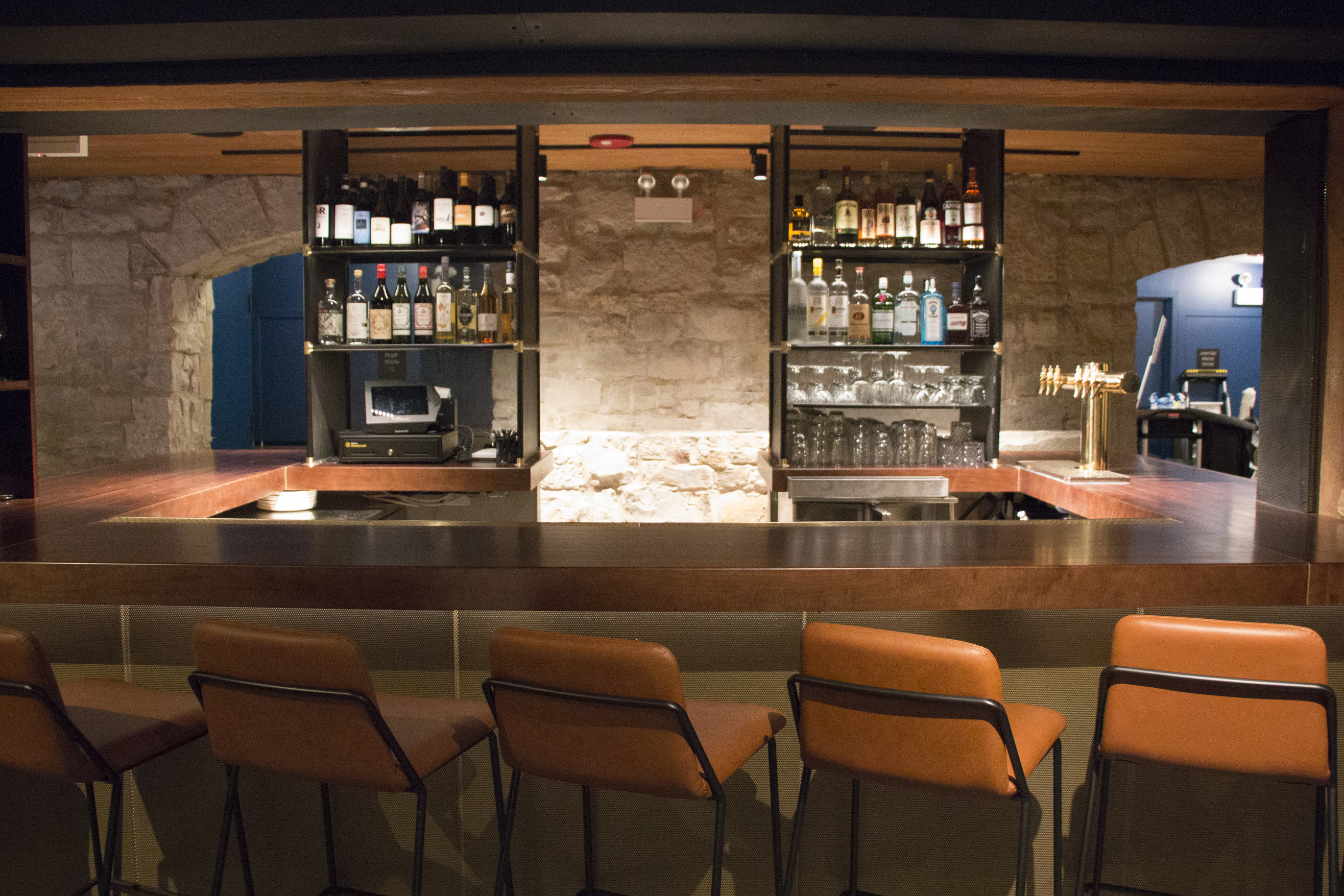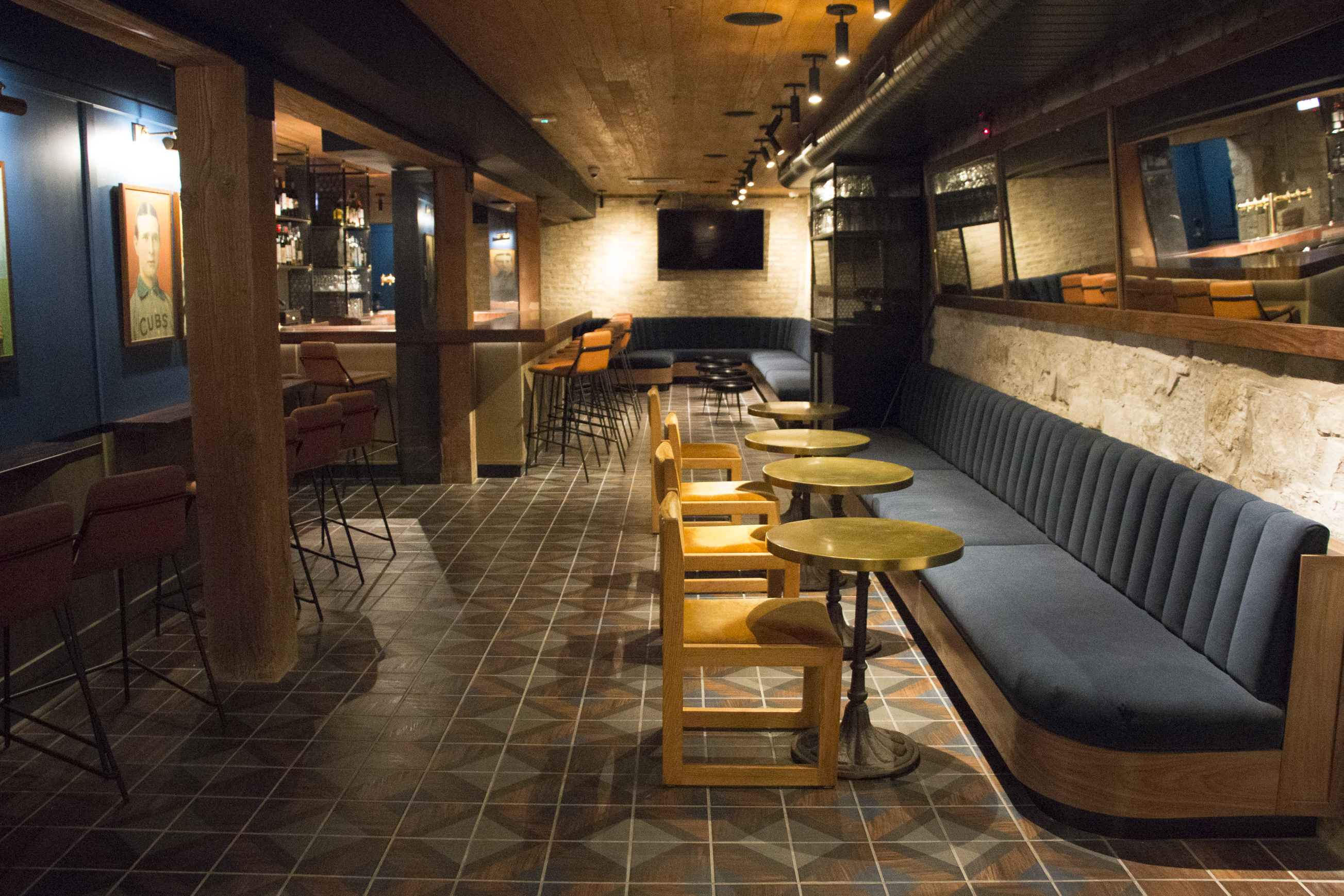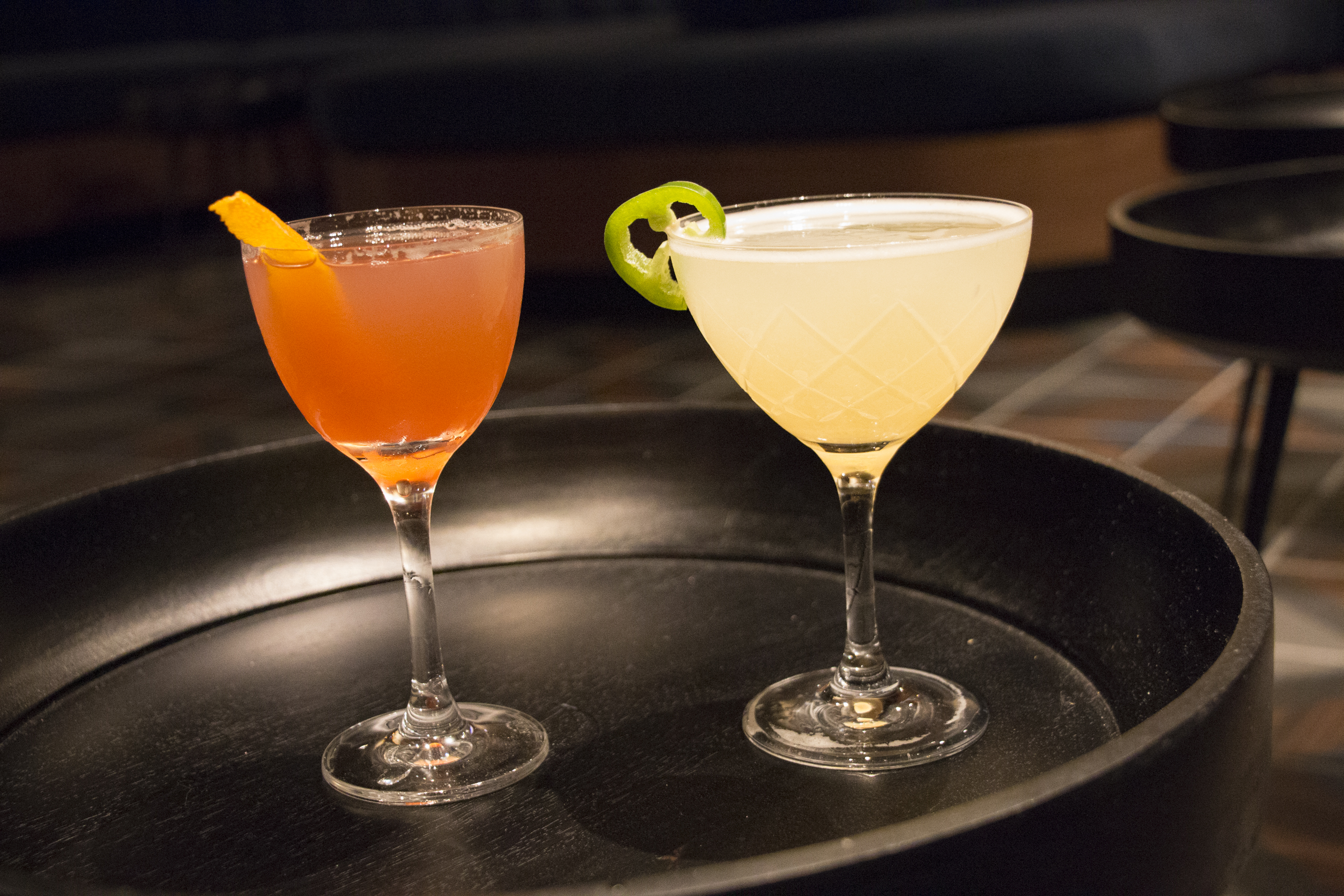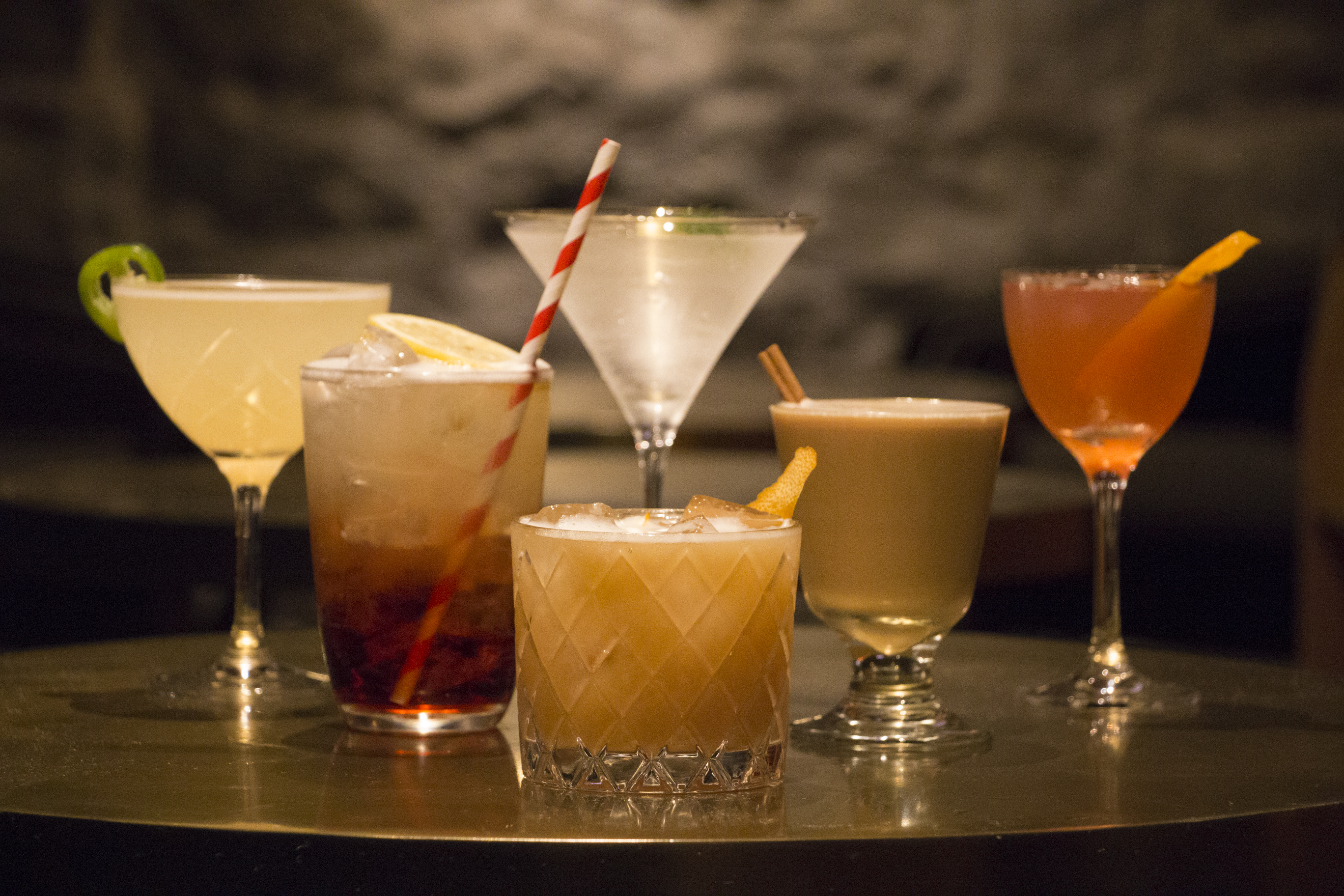 The drink menu: