LINCOLN PARK – Each fall, brewers across Chicago unite on the bowling lanes inside Lincoln Park's Burnt City Brewing to talk shop — and for some friendly competition.
Every Monday night starting in October, brewers from Revolution, Off Color, Alarmist and Smylie Brothers breweries head to Burnt City, 2747 N. Lincoln Ave., to participate in the Brewer's League. The bowling league has two seasons: summer and fall, and helps bring together the already tight-knit brewing community in Chicago.
Evanston-based Smylie Brothers Brewing, which has won the past two summer league titles, will look to continue its success this month.
But the Evanston brewers will have some stiff competition from Burnt City, who won the trophy last fall for the first time in league history, said Burnt City's head brewer Ben Saller. Their star player? The head pub brewer, Christian Burdulis, who holds the all-time single-game high score of 267.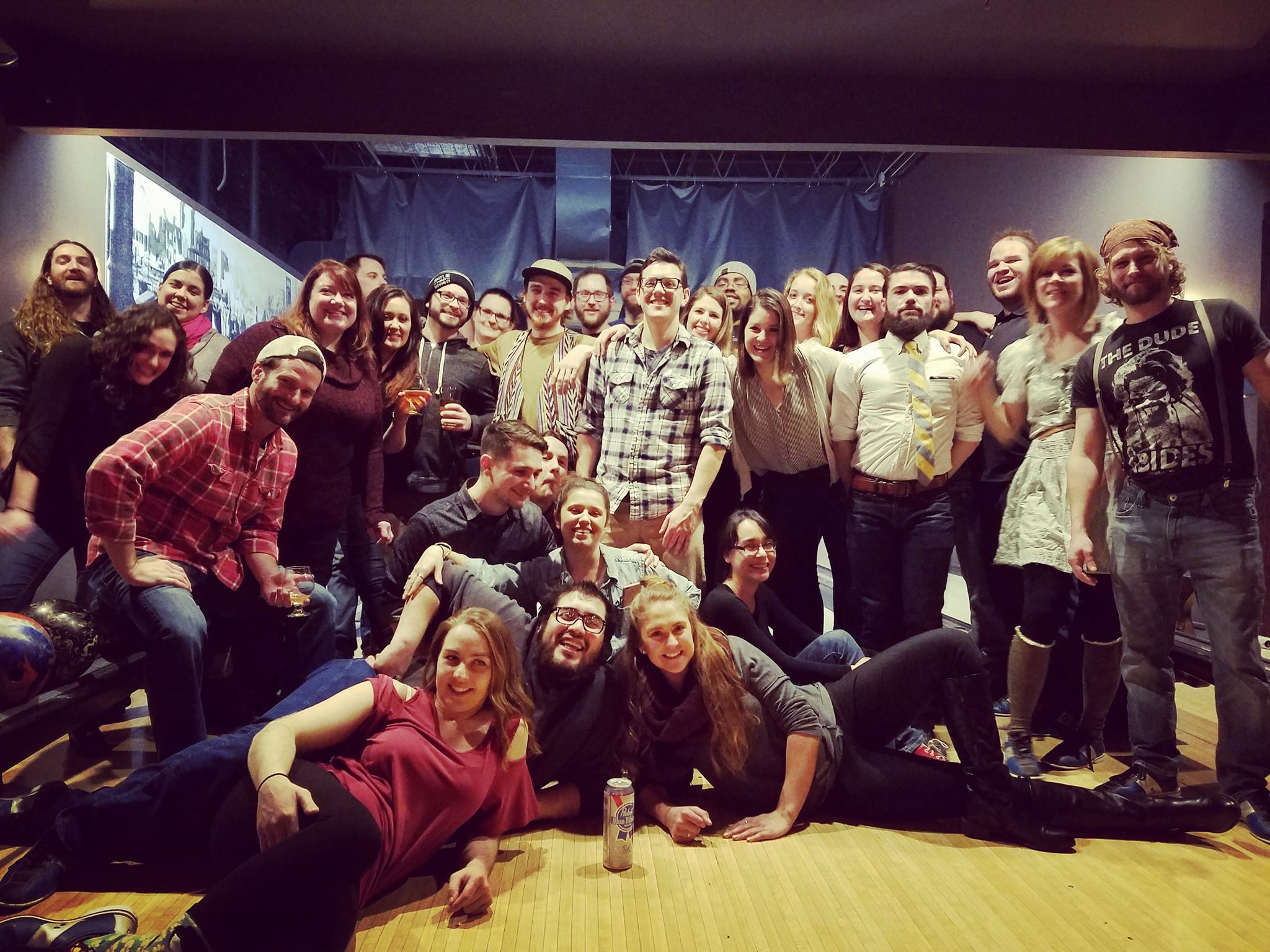 Nick Welker, Revolution Brewing's brand ambassador, organizes the bowling team for the popular Logan Square brewery, a role that he's been in for five years. The life of a craft brewing employee can be hectic, so Welker credits the Brewers League for letting him kick back and enjoy a beer with his fellow Chicago brewers.
"I love being able to chat with guys in the industry outside of a work environment," Welker said. "I've also gotten to know some people I wouldn't have way better because of this league."
Despite the camaraderie, there is a good deal of cut-throat competition that goes into the season that manifests into how the trophy is used afterwards.
"It's been stolen and paraded around town and had a good amount of beer chugged from it in spite of its inability to actually hold liquid. Somehow it's always made it back to us," Saller said.
Welker added that Revolution's team has taken the game more seriously each season.
"All but one person on the Rev team has their own ball now, and I know people on other teams that have bought their own ball because they wanted that extra little edge to beat everyone else," he said.
Thanks to the history of Burnt City's building, it's the only brewery in town with a fully functional bowling alley.
Before the creation of Burnt City, there was Seven Ten Lanes, a hybrid pool hall and bowling alley opened by Steve Soble in 1996. Once Soble decided he wanted to venture into craft beer, he teamed up with brewing brothers Ben and John Saller to create Atlas Brewing Company in 2012.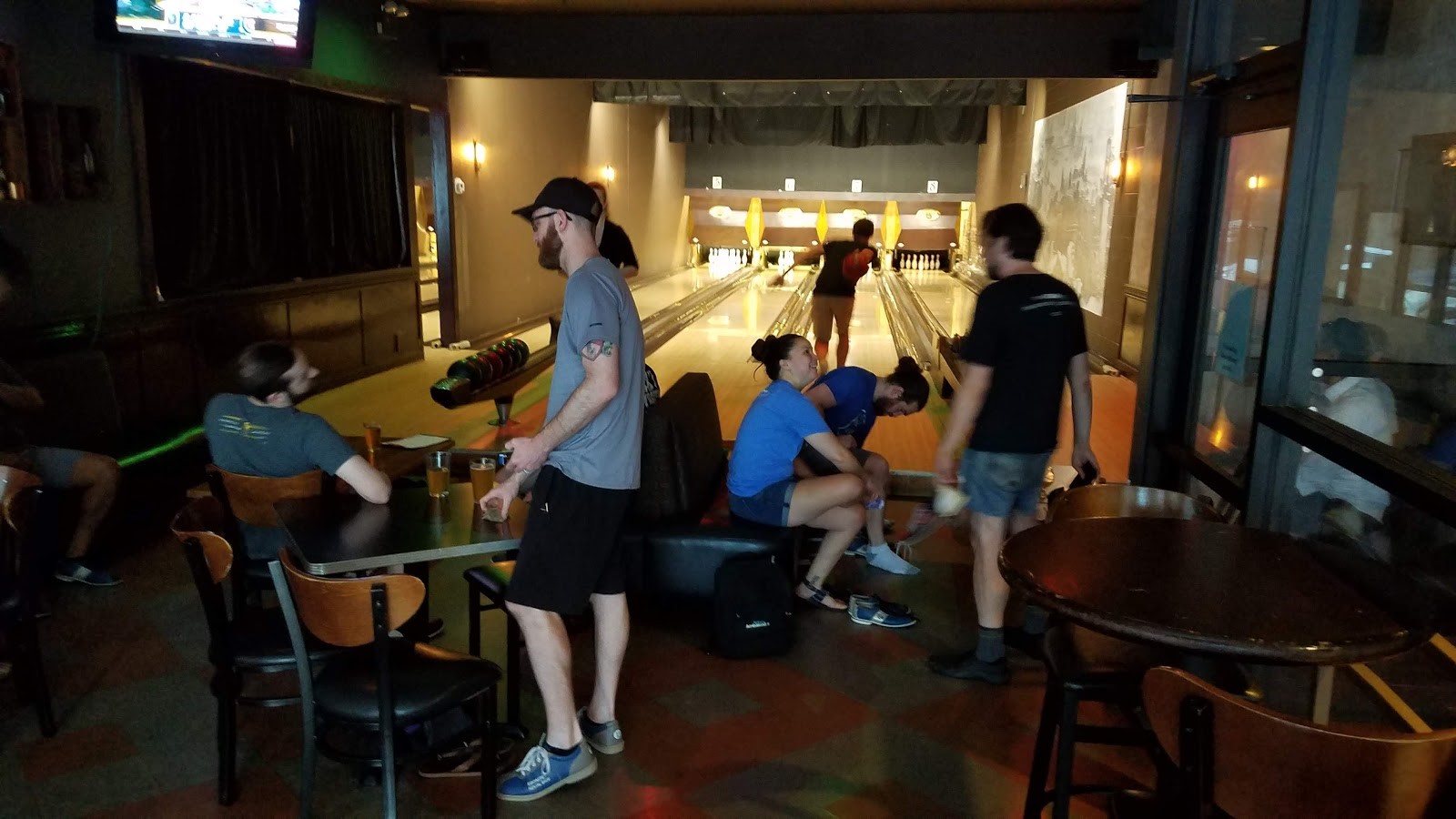 To accommodate the brewing operation, Soble decided to remodel Seven Ten Lanes into a fully functional brewpub for Atlas Brew Co., but the bowling alley lanes remained. Atlas rebranded to Burnt City Brewing in 2015.
"It certainly gives us something unique to talk about," said Amy Jones, Burnt City's marketing manager. "Having a bowling alley gives us a great space to have large events and fundraisers that bring in a unique crowd. People are automatically curious about vintage bowling lanes."
If you're not a brewer, fret not. Burnt City's lanes are open to the public 5-11 p.m. Monday-Thursday ($35 per lane per hour), and 5 p.m.-2 a.m. Friday-Sunday ($40/lane per hour). Reservations can be booked online. 
"It's a low-pressure, positive atmosphere that makes people feel comfortable," Jones said. "People are always going to enjoy a place where they can eat delicious comfort food, drink tasty beers and give their buddy a hard time about bowling a 67."