WEST BUCKTOWN — Residents of an area known as West Bucktown — and CTA Blue Line and No. 49 Western Avenue bus commuters — now have a cafe of their own.
Dark Matter Coffee's Electric Mud at 1856 N. Western Ave., just south of the Western Blue Line "L" station, opened for just a few hours on Saturday, offering free coffee to neighbors during a soft opening.
It was closed on Sunday but is expected to be open intermittently this week and generally open from 6 a.m.- 9 p.m. daily, according to manager Stuart MacFayden.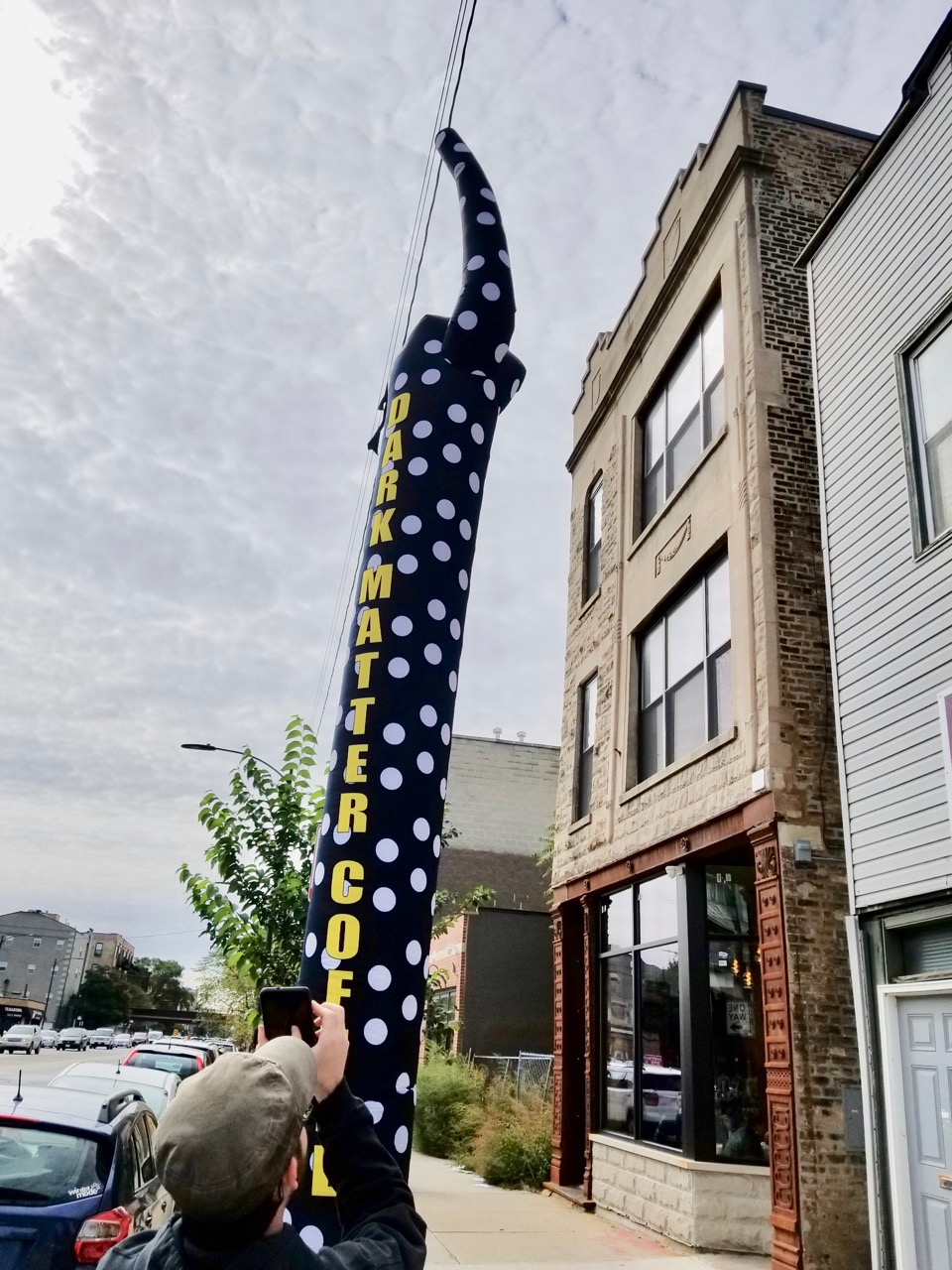 Electric Mud offers a wide variety of drip coffee, speciality lattes like a "Gingersnap Trainwreck" and  "Wake & Bake," four different types of iced coffee, and rotating drip coffee that's roasted locally down the street at Dark Matter's Western Avenue "Mothership." 

Check out Electric Mud's menu here. 
The cafe's name is a nod to blues musician Muddy Waters' fifth studio album, which was recorded in Chicago and released in 1968. 
Electric Mud and many aspects of the store are an ode to the rich history that the Chicago Blues has to offer, MacFayden told Block Club.
The small shop, which employs a crew of about 10-12 baristas, plays blues music and there is a music-inspired mural on the wall. The menu is also propped up on a music stand.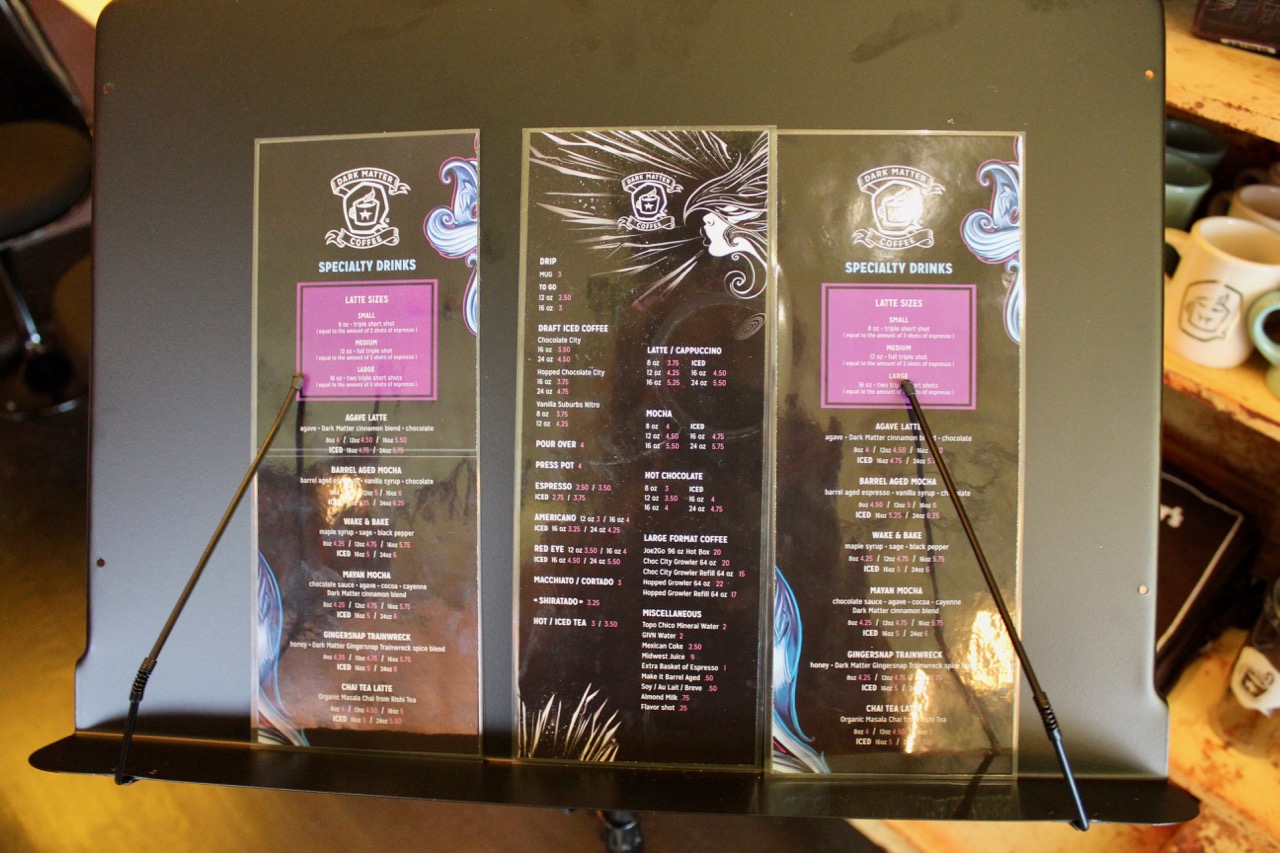 With a few small tables that sit two people each and a long bench for those waiting for their coffee, Electric Mud is focused on grab-and-go commuters but also excited to be part of the neighborhood. 
"Electric Mud is inspired by our continued effort to help build and grow communities that surround us," MacFayden said. "While it is a bit of a commuter spot, we are always heavily invested in the neighborhoods we are a part of, so we will be of course making a huge effort to be a part of the neighborhood as well as those traveling to and from it."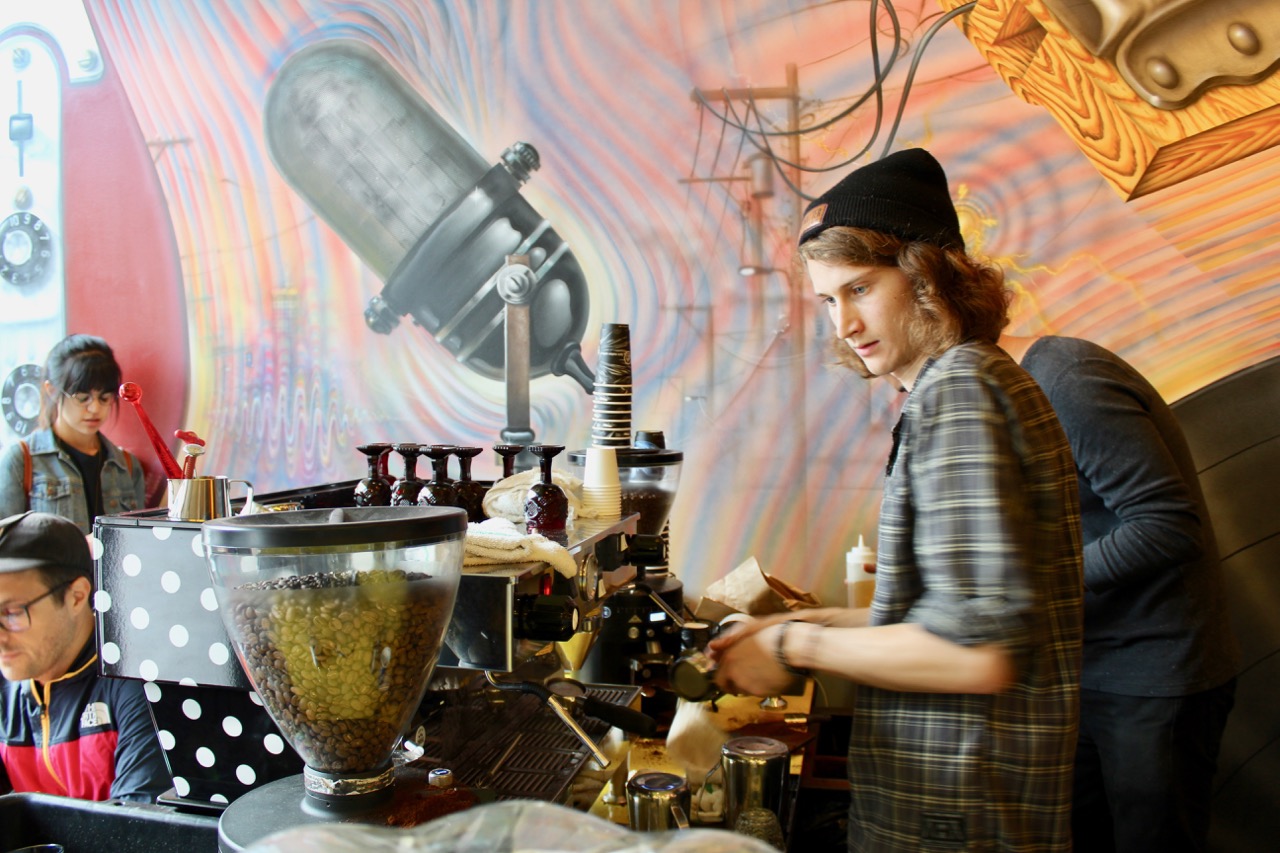 Dark Matter was started by Jesse Diaz in 2007 with a flagship location, Chicago Avenue's  Star Lounge Coffee Bar. It has gradually grown its retail locations — Electric Mud being the fifth under the Dark Matter Coffee umbrella, following recent entries Meddle in West Loop and Osmium in Lakeview.
A small merchandise area sells Electric Mud T-shirts, coffee beans, mugs and growlers.
MacFayden said hours of operation, which will be intermittent and tweaked in the coming days "while we learn a bit more about the flow and timing of the neighborhood," initially will be 6 a.m. – 9 p.m. daily.