LINCOLN PARK — Neighbors of the giant proposed Lincoln Yards development along the Chicago River generally want it to move forward, a new survey found, but only if developer Sterling Bay eases traffic fears and adds more green space and public access to the river. 
Over the summer, Sterling Bay presented its bold plans for Lincoln Yards that included skyscrapers, high-rises, a soccer stadium and much more.
After hearing resident complaints, Ald. Brian Hopkins (2nd) told them to "get organized" to address issues with plans for the sprawling development located on 53 acres along the North Branch of the Chicago River between Lincoln Park and Bucktown.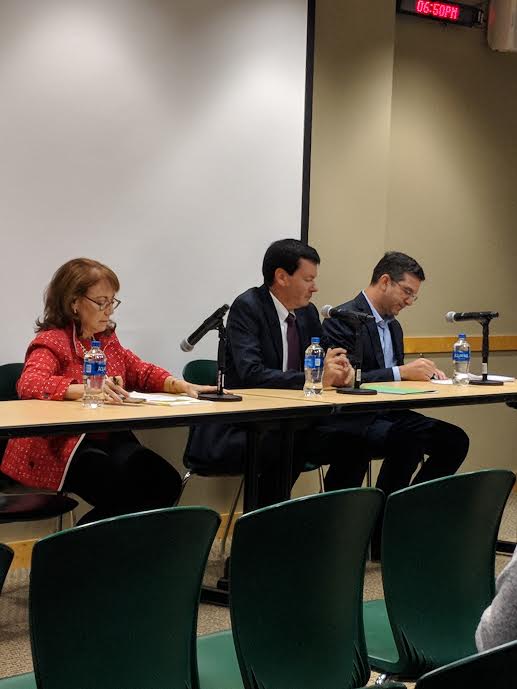 So neighbors got to work: they surveyed more than 800 people, 600 of whom said they lived within one mile of the proposed development. On Wednesday, Jim Gramata, president of the Sheffield Neighborhood Association, shared the results with a crowd of about 200 people — including three aldermen.
"Frankly, I think it's time to roll up our sleeves on this," Gramata said.
It's the second recent survey about the project. Last month, Hopkins conducted a smaller online survey that echoed many results of the one done by the Sheffield Neighborhood Association.
The results of the latest survey showed that the three biggest issues on the minds of residents were: traffic congestion, developing a master plan and securing open green spaces.
Over 46 percent of respondents were dissatisfied with the results of developer Sterling Bay's original presentation. Just 24 percent of respondents were satisfied and 28 percent of respondents were neutral.
Although respondents were not necessarily satisfied with Sterling Bay, over 87 percent of respondents said they wanted the development to go forward, providing certain conditions were met.
Gramata said that Sterling Bay is "working really hard to get this right." He told the crowd that they still had not seen any updated master plans from Sterling Bay yet.
Representatives for Sterling Bay could not be reached for comment at the time of publication.
Ald. Hopkins, Michele Smith (43rd) and Scott Waguespack (32nd) were also on hand at the DePaul University meeting to take questions.
"No one is comfortable making this decision based on pretty pictures and a powerpoint slide alone," Hopkins said in reference to Sterling Bay's original presentation in July.
He also said there would be another public meeting with Sterling Bay "sometime in October or November," when a master plan would be presented.
Hopkins told the audience that Sterling Bay commissioned a "comprehensive traffic study" that had "been delivered to the Chicago Department of Transportation for peer review." But Hopkins did say the study was moving slowly.
"I was given the impression [the study] would be done by now, and it's not even close," he said. "I pushed the urgency button to try and get things moving."
All three aldermen were in agreement for most of the evening, and they all echoed thoughts on the importance of ensuring the project had adequate public green space and river access.
"The river belongs to us and it should not be walled off by high-rises," Smith said.
Hopkins said Sterling Bay initially considered the field of their proposed soccer stadium as green space, which he called "unacceptable."
"It's important to define the difference between open space and actual public park spaces," Hopkins said. "What's being proposed so far is below the minimum baseline. We must insist on active recreational spaces."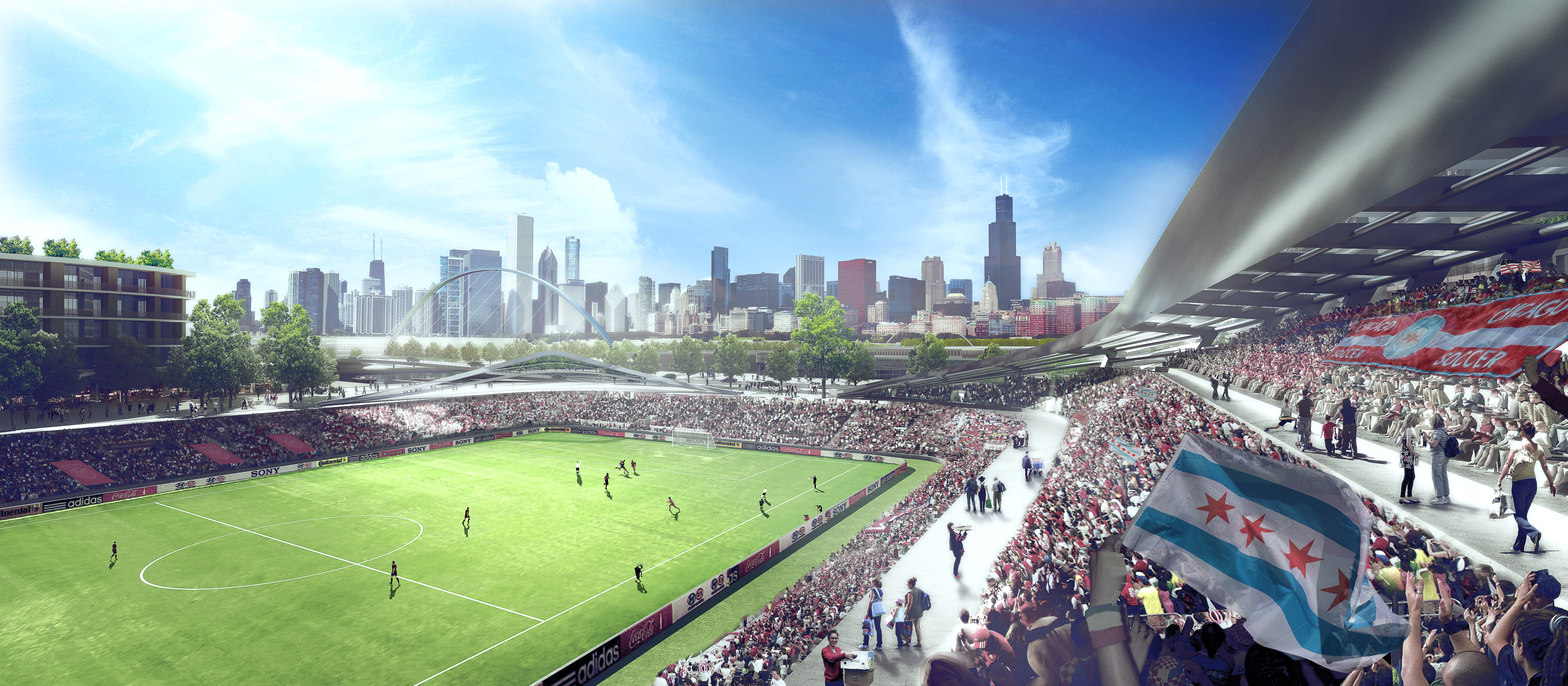 Aside from the sitting alderman, 43rd ward candidates Leslie Fox, Derek Lindblom and Jacob Ringer – who will potentially be working with this group for years  to come — were also in attendance.
"I think it's exciting and this is what we want to see," Fox said. "There has been a seismic shift from the climate of previous meetings with the public."
Fox said she hopes that a public school would be involved in future conversations surrounding the development and what it would mean for students in the area. 
Lindblom focused his thoughts on the issue of congestion.
"I think the message from the community regarding congestion is loud and clear," he said. "We need to listen closely and make sure we have someone who's focused on this critical issue."
Ringer was most concerned with infrastructure.
"The focus on infrastructure is long overdue," he said. "We need to talk about bridges, schools and safety, particularly emergency services."
Friends of North Branch Park and Nature Preserve, and Friends Of Optimal Transportation — two newly formed community groups — passed out literature before and after the meeting.
Judy Mansueto, board member for Friends of North Branch Park and Nature Preserve, was very pleased with the tone of the meeting. Her group wants the city to acquire some of the Lincoln Yards land and to designate it as true public space.
"I was excited to hear support for the parks, especially from Ald. Hopkins," she said. "Sheffield Neighborhood Association did a fantastic job with this meeting."
Allan Mellis, president of Friends of Optimal Transportation, said that his group's main concern is alleviating congestion on the bridge over the Chicago River at North Avenue. Sterling Bay has called for a new bridge at Armitage to relieve some of the congestion at Cortland and North avenues.
"Looking at this project in small pieces is not going to work," Waguespack said. "We have to sequence these projects together like we did with DePaul."
"Overdevelopment could turn the East Side of the river into an island," Smith said. "We'll support thousands of new people coming [to the ward] if it doesn't make our area unliveable."
There was not time for many questions, but residents raised concerns that the proposed 70-foot skyscraper was far too high. Gramata said that it would be heavily negotiated once a master plan was released.
Parks were also on many residents' minds. 
"Everybody agrees we need a park, but no one agrees what should be in the park," Hopkins said. "I'm not here to sell you on Sterling Bay's development, that is their job. I am here to make sure that your voices are heard, and we are not there yet. [Sterling Bay] has a long way to go."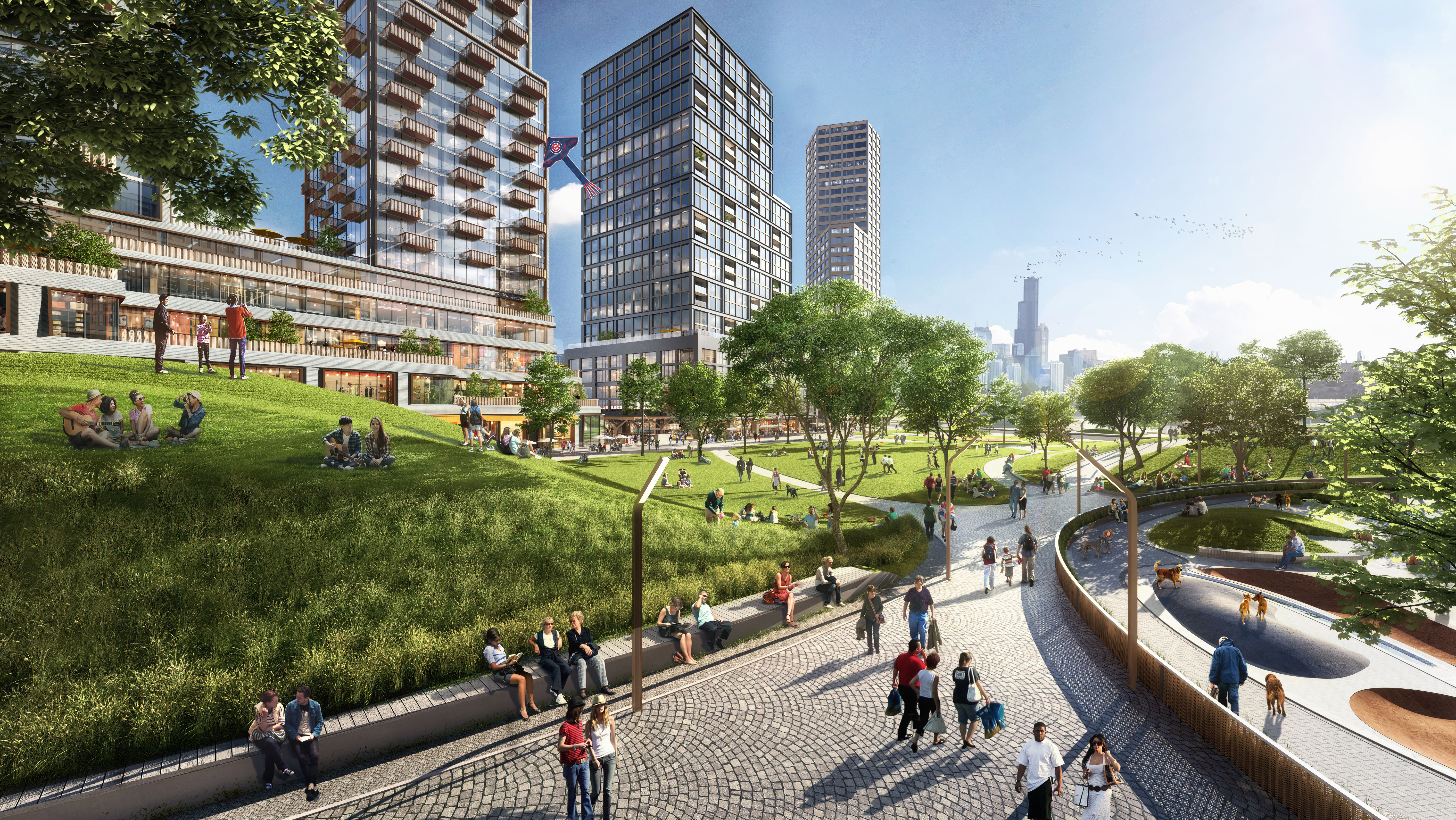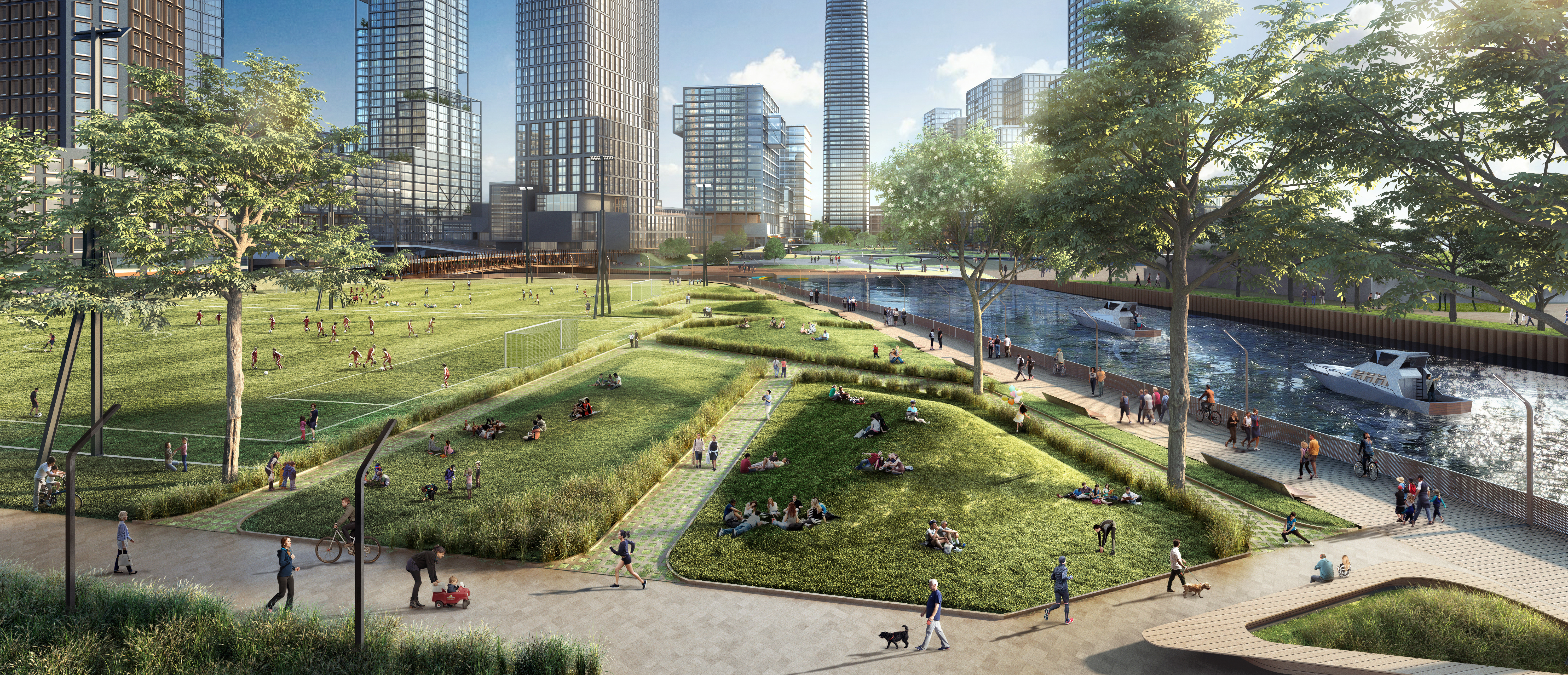 Do stories like this matter to you? Subscribe to Block Club Chicago. Every dime we make funds reporting from Chicago's neighborhoods.