NOBLE SQUARE — A fast food double header of Popeye's Louisiana Kitchen and Checkers will be opening soon across from the Polish Triangle and CTA Blue Line Division "L" station.
Architect Hemal Purohit, who is designing both of the new adjacent restaurants at 1555 W. Division St., told Block Club that the eateries will be Popeye's Louisiana Kitchen and Checkers.
Checkers is known for its hamburgers, wings and "famously seasoned" French fries, while Popeye's offers Cajun-style fried chicken, fish and red beans and rice, among other offerings. 
Franchisee Aby Mohamed did not respond to a request for comment. Purohit said Mohamed owns other co-located Louisiana Fried Kitchens and Popeye's restaurants.
A building permit issued this week for the former athletic store Villa — next to the temporarily shuttered evilOlive nightclub — revealed that there are two quick service or fast food restaurants planned for the one-story building at the busy southeast corner of Division and Ashland. 
According to the permit, the project calls for an interior tenant build-out of 3,321 square-foot storefront that will house two restaurants with common or shared restrooms.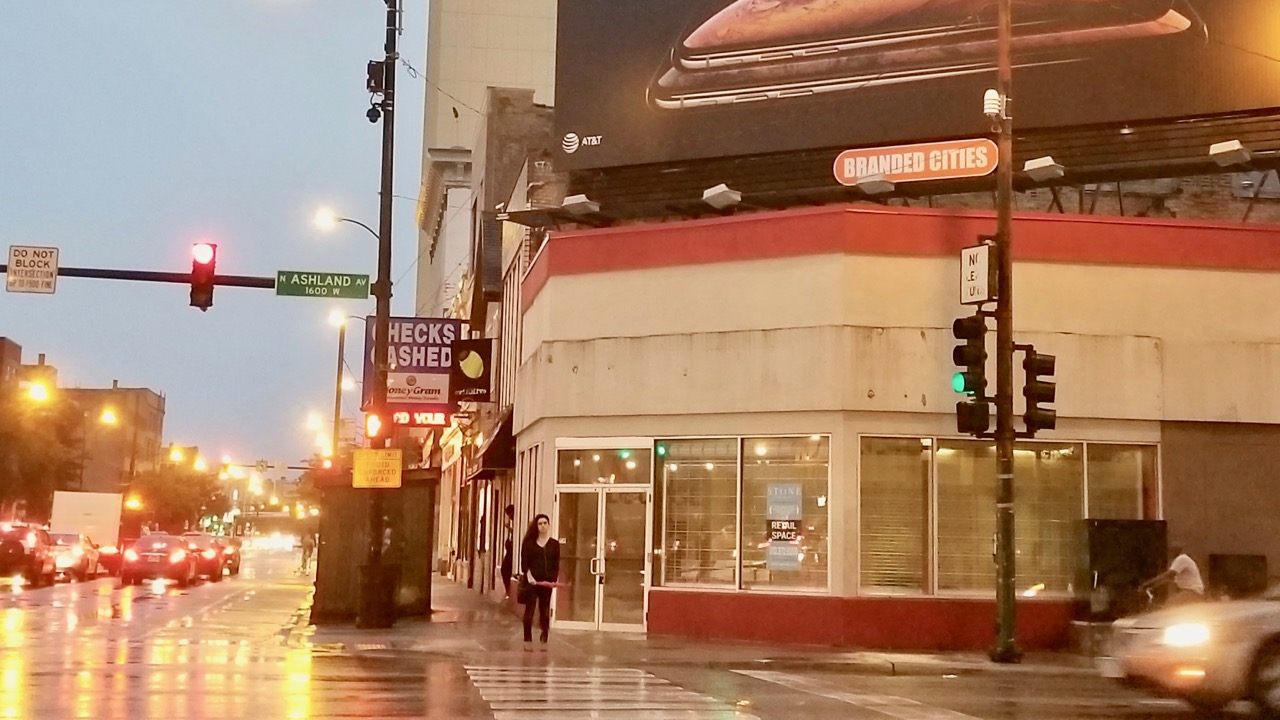 A representative for Marc Realty, which owns the building, declined to discuss the two new restaurants but said the tenant hopes to get through the construction process "as soon as possible." 
Ald. Brian Hopkins (2nd) said he was aware of the new restaurants coming and that he's already reached out to management to let them know that litter control is "always an issue" at the busy Polish Triangle.

"We will expect them to have waste receptacles available, and, the one good thing is that their logos are on the bags, so if there is a lot of litter, we will know," Hopkins said.
While the Checkers chain is mostly known in other parts of the country for its drive-through service, it does not appear that there would be anywhere for cars to pull in and out of at the already crowded intersection. Other fast food options in the immediate vicinity include a Burger King, on the opposite side of the Polish Triangle at 1215 N. Milwaukee Ave., which opened in 2015 and a Wendy's at 1623 W. Division St., just a half block west of the Division and Ashland intersection.