LINCOLN SQUARE — Last week, Budlong Hot Chicken was promoting brunch at its Lincoln Square restaurant. But on Tuesday, the place looked like a shell of its former self. 
The hot chicken shop at 4619 N. Western Ave. is closed, an employee of another Budlong restaurant said Wednesday morning. A note posted in the restaurant's window later in the day confirmed the closing. 
"Thank you for your business! It is with a heavy heart that we must close this location," the note read. 
Neighbor Sarah Howgate told Block Club that boxes full of kitchen supplies could be seen from the storefront's window.
"Tables and chairs had been either removed and pushed to the side, the hours have been removed from the front door," she said.
Howgate was passing by Budlong's Lincoln Square location at about 5:45 p.m Tuesday when she first noticed the business appeared closed for good. The restaurant is usually open from 11 a.m. to 9 p.m. Tuesday-Sunday, according to operating hours posted on the chicken shop's website.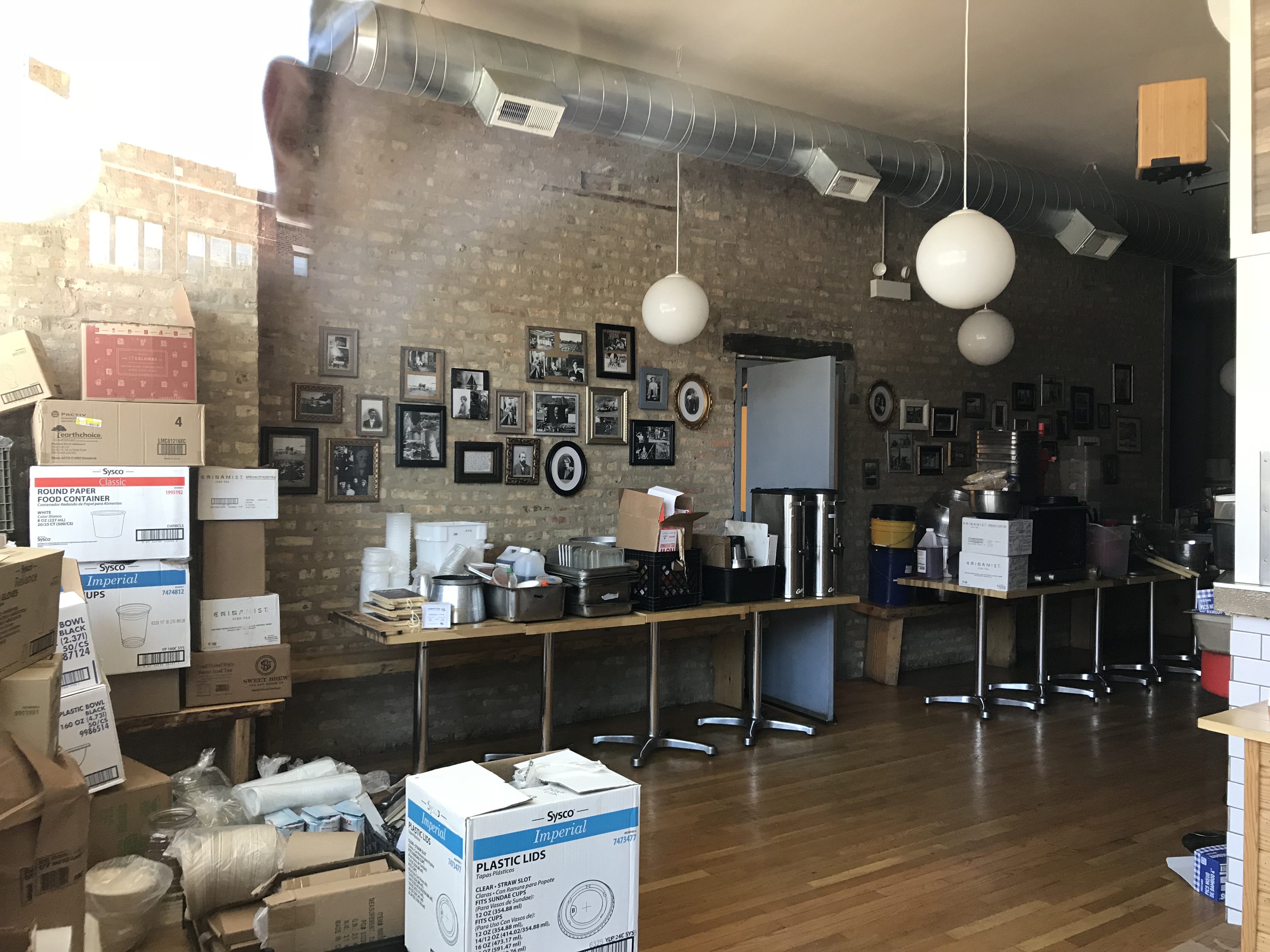 Anyone walking by the business on Wednesday could see the stacked of boxes haphazardly arranged against the front window. Trays, gallons of liquids, large jars of pickles and other kitchen utensils were stacks on tables in the main dining area.
A pickup truck in the parking lot behind the Lincoln Square business had windows, doors and other construction materials sitting in its cargo bed. Parked next to it was a van with the Budlong logo on it.
"Feels like a lot of places closing up on that part of Western between Budlong, Baker Miller and Westwood Liquors," Howgate said. 
Baker Miller moved from its longtime home on Western Avenue over the summer due to a landlord dispute. 
A call to Budlong's Lincoln Square location Wednesday morning went straight to voicemail. Meanwhile, an employee at Budlong's 1008 W. Armitage Ave. location said the Lincoln Square location was closed.
"I'm not exactly sure why, but that location is now closed," he said.
Budlong owner Jared Leonard did not immediately return messages Wednesday. Attempts to reach the building's landlord were also unsuccessful.
Budlong's Facebook page also did not address the closure.
Budlong's Lincoln Square location opened in April 11, 2017 and it took about two years to build out the Western Avenue storefront. The initial location for the restaurant fell through and the concept for Budlong shifted from a pickle shop and diner to Nashville-style hot chicken.
Do stories like this matter to you? Subscribe to Block Club Chicago. Every dime we make funds reporting from Chicago's neighborhoods.