HYDE PARK — Returning for its 12th year, the Hyde Park Jazz Festival this weekend gives a platform to the city's emerging, current and former jazz stars. 

The fest runs from 1 p.m.-midnight Saturday, and from 2-7 p.m. Sunday, with performances at several venues across the neighborhood, including two outdoor stages at Midway Plaisance Park, 1130 Midway Plaisance.

Headliners at the free fest include Ravi Coltrane, Jason Moran and Dee Alexander. View the entire artist line-up and venues here. 

Kate Dumbleton, artistic director for the festival, said the history of the South Side is intentionally woven into the festival. 

"One of the most powerful aspects of the music and its history on the South Side of Chicago in particular, is how much of it is organized by communities themselves without institutions. And where the kind of authorship and ideas about what the music could be, what stories it told, who has the right to play it, and in what way all came directly from artists on the South Side of Chicago," Dumbleton said.

This year, the Hyde Park Jazz Fest was the recipient of a $10,000 grant from the city's Department of Cultural Affairs as part of "Year of Creative Youth," a citywide initiative to celebrate the city's creative youth and their inspirational mentors. Dumbleton said the program aims to support young composers and musicians.

The emerging artists, ages 18-25, selected by festival organizers this year are: Isaiah Collier, Thaddeus Tukes, Lenard Simpson and Alexis Lombre. 

"We're always interested in having young people in the festival and we always do have emerging artists in the festival but this year we also wanted to give them extra to create something in the context of the festival," Dumbleton said.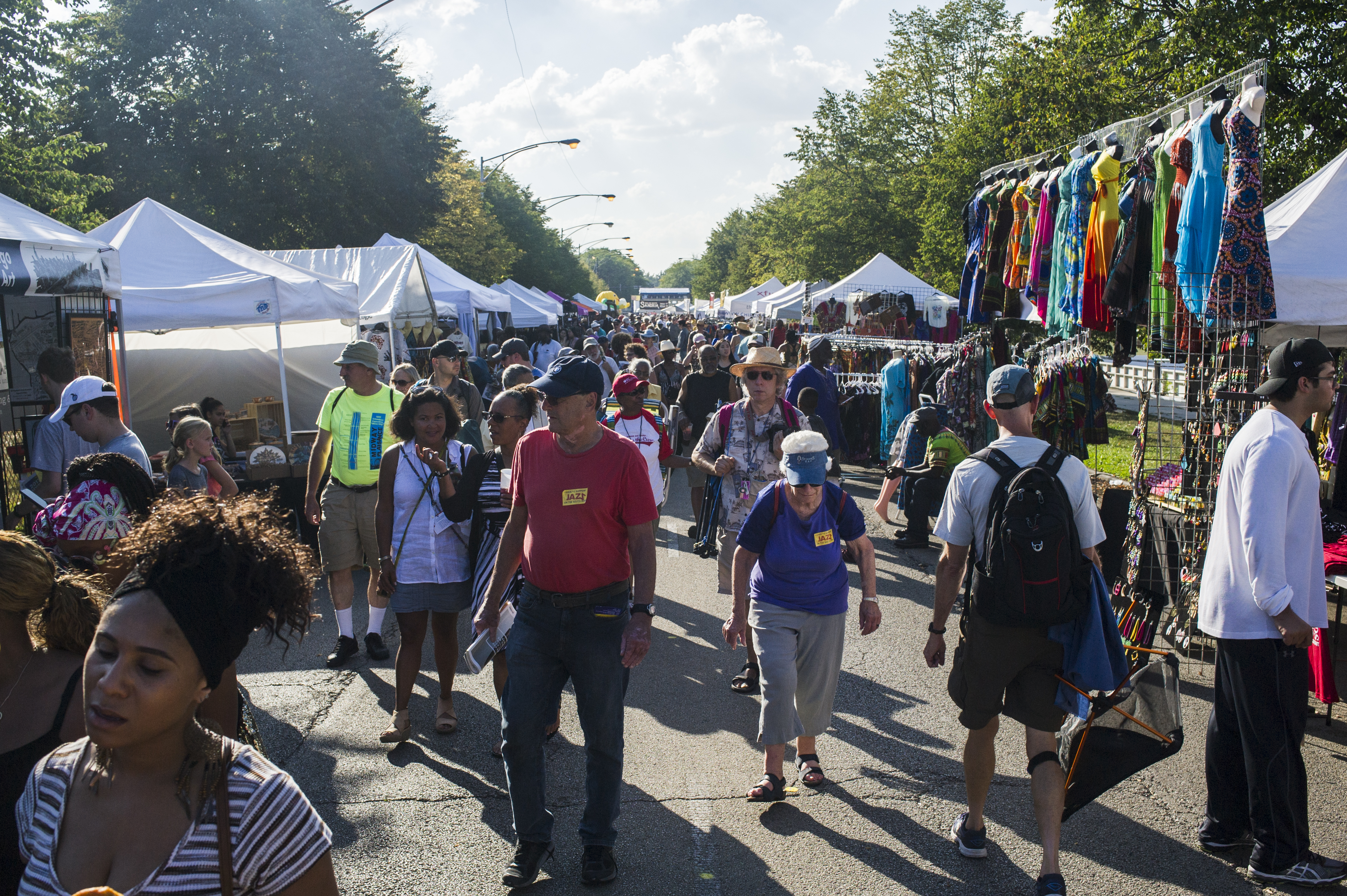 Dumbleton said event organizers worked tirelessly over the last six years to highlight the contributions of local jazz musicians. 

"It's not just that we are taking ensembles and presenting concerts with them, we are giving them money to develop new ideas specifically for the festival," she said. "That is really, really important to us because creative artists work and make new ideas all the time but it's not as frequent that institutions give artists money to develop new ideas."

This year the Hyde Park Jazz Festival will support the "We Have a Voice Collective's Code of Conduct for Safe(r) Workplaces in the Performing Arts" and will feature women band leaders and composers on every stage.
The 2018 Hyde Park Jazz Festival will honor Chicago musicians who passed away including pianists John Wright, Willie Pickens and Richard Abrams. Jason Moran is scheduled to perform a special solo in honor of Pickens and Abrams on Sept. 30 at the Logan Center. Tickets cost $15.