LOGAN SQUARE — Before it opens its Logan Square taproom, Solemn Oath Brewery is getting familiar with the neighborhood with help from an established bar.
The Naperville-based brewery is teaming up with Emporium Logan Square on a pop-up taproom, which will run Oct. 11 – Nov. 3 in the arcade bar's flux space at 2367 N. Milwaukee Ave.
Called "The Void," the pop-up will serve Solemn Oath and Emporium collaboration beers, as well as an array of beers made exclusively by Solemn Oath and other brewery partners.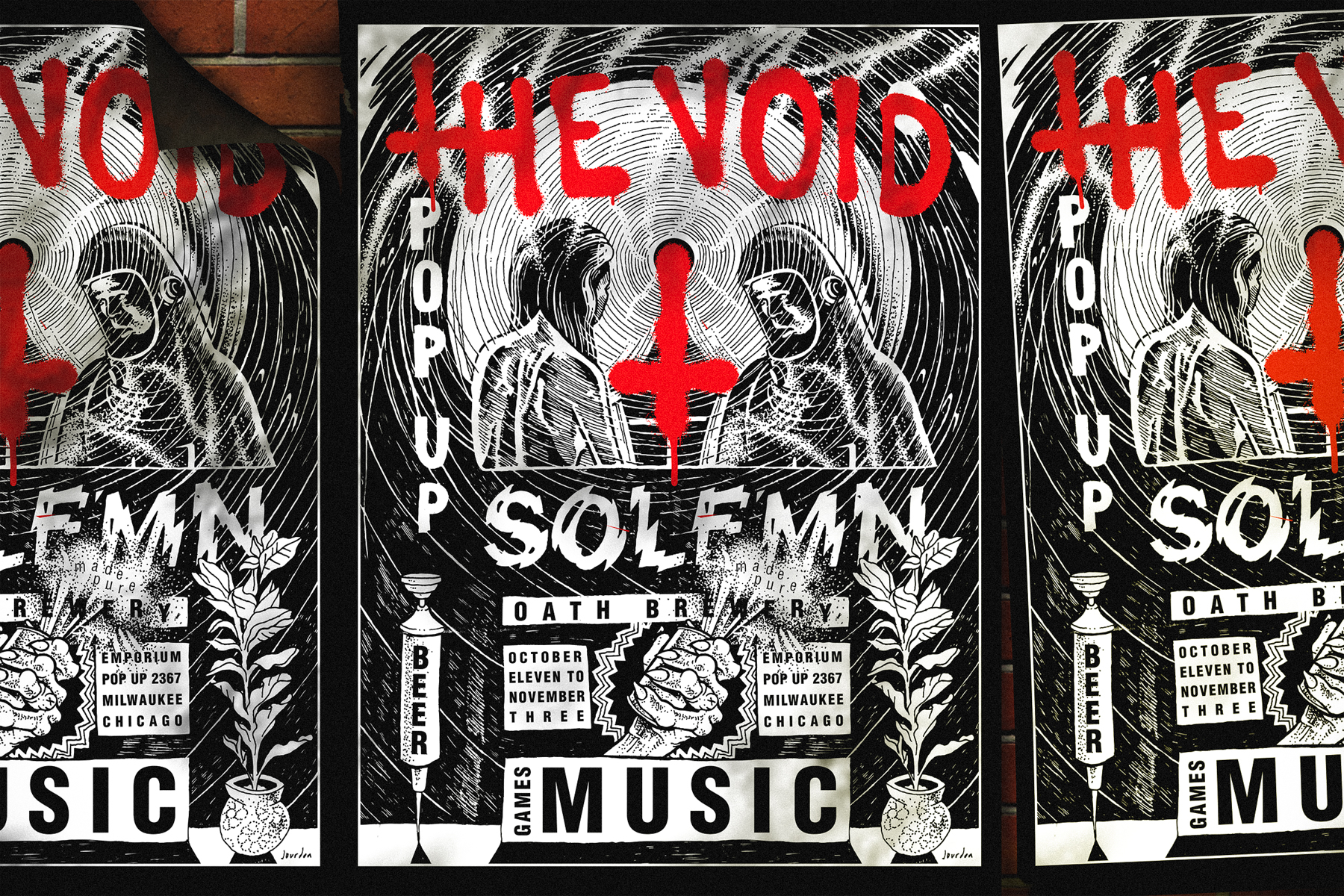 Shake Senora, one of the collaboration beers, is a hazy Pale Ale made with "truly unique tropical fruit and apple-pear nose-breaking Calypso hops," according to a news release.
"The urge to do the Calypso dance is overwhelming you. It throws your body in the air and rocks you in time with the tropics. Left to right is the tempo, it won't leave you in a haze," the release reads.

The brewery is partnering with various organizations and breweries including Cards Against Humanity, Plant Shop Chicago, Holy Mountain Brewing, Cigar City Brewing and Inhuman Conditions on events throughout the duration of the pop-up. Aux Cord DJs/These Days will spin tunes every Saturday.
A full calendar of events will be available on the pop-up's website soon.
John Barley, Solemn Oath's founder, said he's aiming for an early 2019 opening for the permanent taproom at 1955 N. Richmond St.
Solemn Oath isn't the only brewery joining the block. Middle Brow Beer is gearing up to open its own brewpub down the street, at 2840 W. Armitage Ave.