WICKER PARK — Twenty-five Wicker Park and Bucktown restaurants will offer adventurous diners a chance to eat their way through the popular neighborhoods by tasting small bites and appetizers along a chosen route.
Scheduled for 6-9 p.m. on Tuesday, the 7th annual Wicker Park Bucktown Fall Dinner Crawl is divided into "fork," "knife" and "spoon" routes, with each journey featuring anywhere between eight and 12 stops. 
A fourth route added this year, a "plate" option, also includes a "Bizarre Bucktown Micro Walking Tour." That itinerary — an abbreviated version of Gordon Meyer's longer Bizarre Bucktown walking tour —  will take participants to stops between Club Lucky and Cortland's Garage and tell stories of "hauntings, scandals, murders and activism," according to a news release. 
Organized by the Wicker Park Bucktown Chamber of Commerce, tickets to the crawl are $35-$45 per person for each route through Sunday, and then $55 per person on the day of the crawl, if any tickets remain.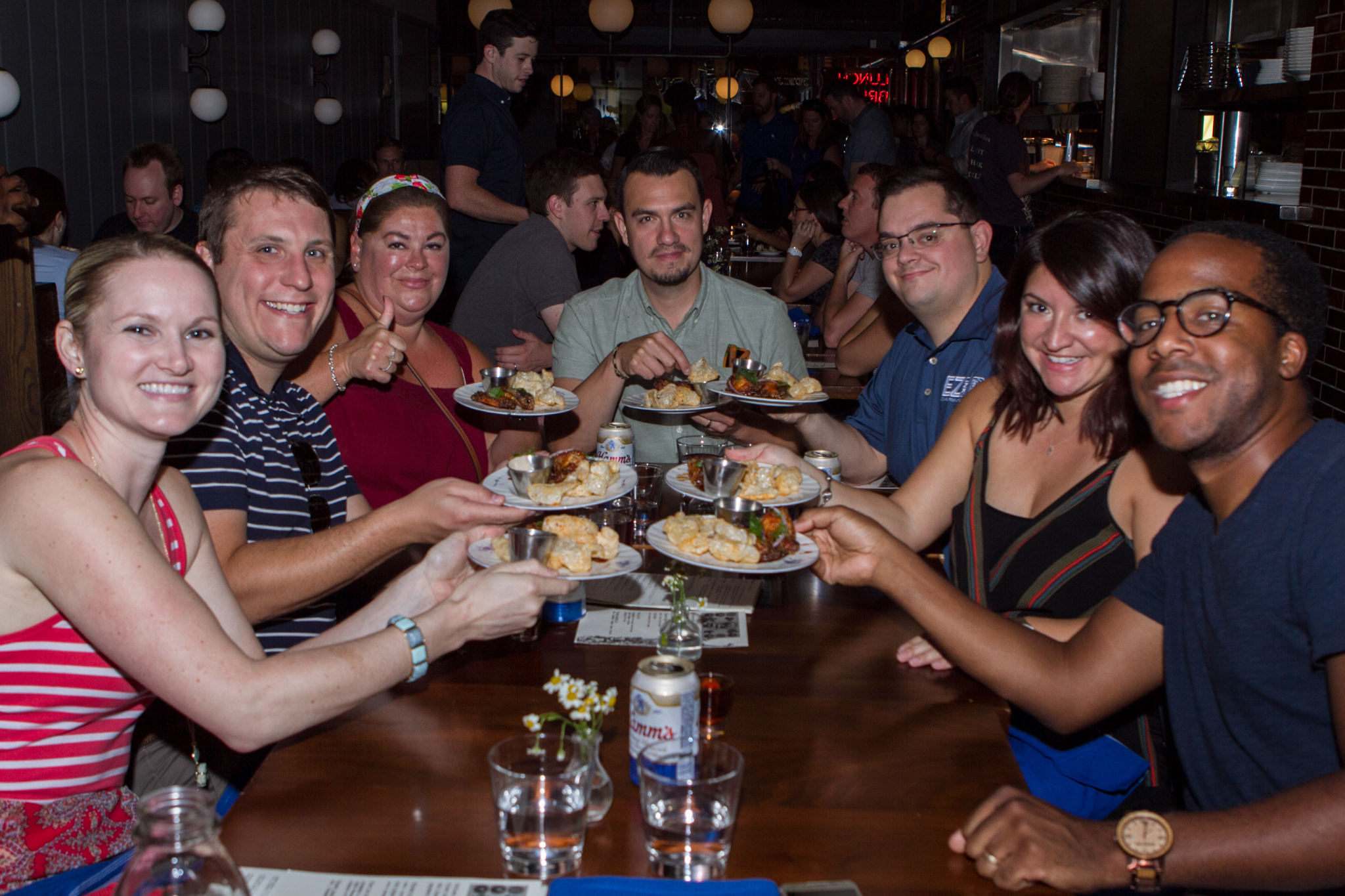 This year's edition of the popular event — which has sold out in past years — features newcomers such as Ina Mae Tavern & Packaged Goods, 1415 N. Wood St., Angry Pig Tavern, 2039 W.  North Ave., Knead Pizza, 2101 W. North Ave.,  The Delta, 1745 W. North Ave., and more. The routes also include standby spots that have been open for many years, such as The Smoke Daddy and Club Lucky. 
All of the menus are subject to change; check out the current offerings for each route. 
Participating restaurants and bars for Tuesday's Wicker Park Bucktown Fall Dinner Crawl include: 5411 Empanadas, Angry Pig Tavern, Antique Taco, The Beach House Social, Club Lucky, Cortland's Garage, David's Tea, The Delta, Devil Dawgs, Dove's Luncheonette, Fatpour Tap Works, The Goddess and Grocer, Ina Mae Tavern & Packaged Goods, Interurban Boathouse, Jeni's Splendid Ice Creams, Kizuki (Kukai) Ramen and Izakaya, Knead Pizza, Lottie's Pub, Pork & Mindy's, Pub Royale, The Royal Grocer & Co., The Robey, The Smoke Daddy, Urban Icing and Urbanbelly.
For more information, visit www.wickerparkbucktown.com or call 773-384-2672.