WICKER PARK — Citing "dangerous electrical, structural and egress issues," city building inspectors have forced Wicker Park nightclub evilOlive to close just one week after the nightclub reopened after a voluntary shut down.
Effective Friday, the building at 1551 W. Division St. must remain vacant and anyone who tries to go inside could face a fine from $25-$500 per visit, according to a bright orange "Off Limits — Do Not Enter" notice from the Department of Buildings stuck to the front door of the club.
Related: Despite Dozens of 911 Calls and Bouncer Shot, evilOlive Gets to Reopen — But City Will Be Watching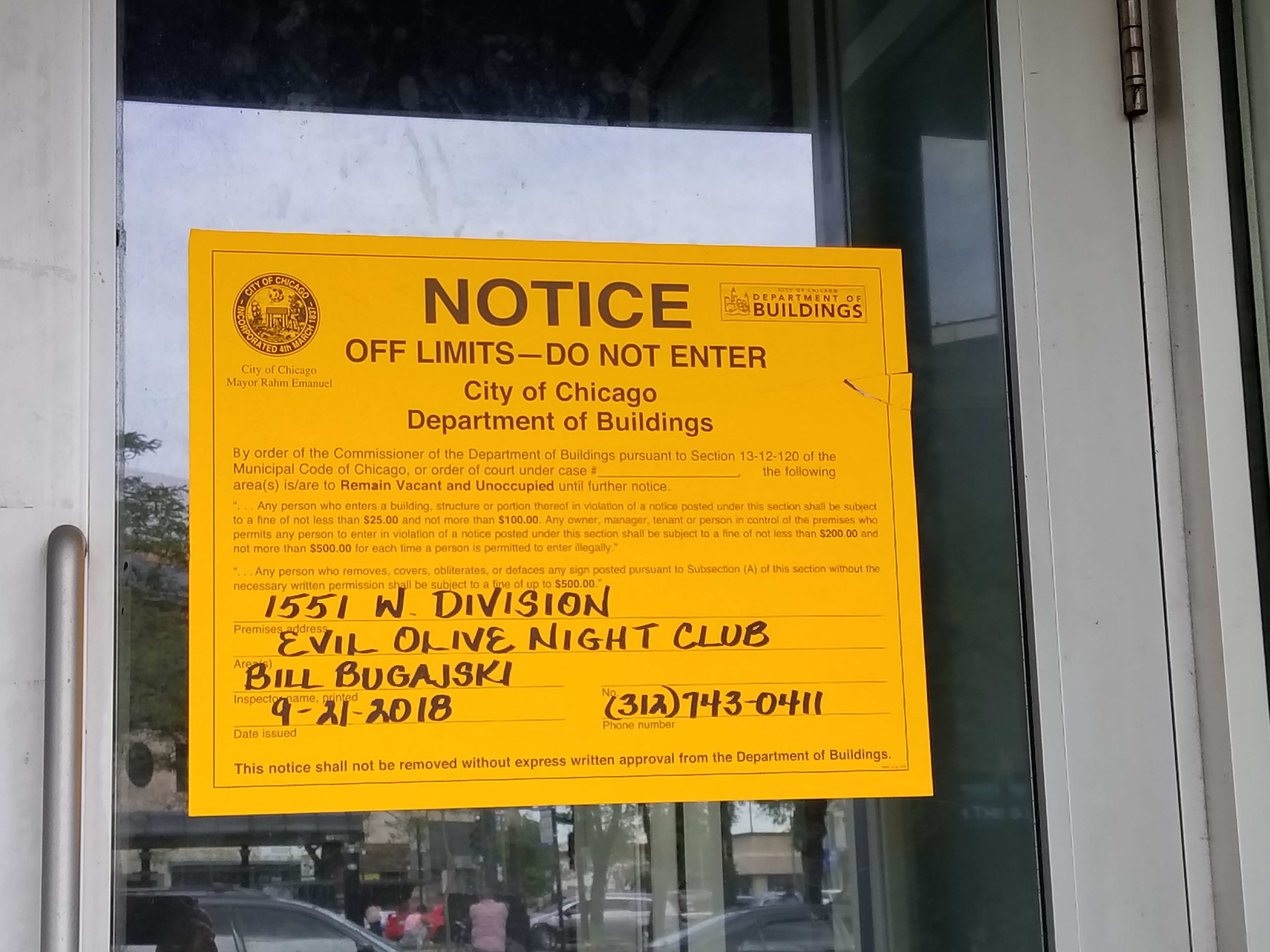 evilOlive reopened last Friday after being voluntarily closed since Aug. 29, when a bouncer was seriously wounded in a shooting at the bar. The owners of the club are undergoing hearings with city officials in an effort to rectify problems.
On Monday, the club told fans on social media, "We're back Chicago."
"We took some time off to assess a few things so we can provide a more fun and safe environment for everyone who enjoys coming to our establishment. We believe in providing a fun time but we strongly believe in providing a safe environment to have fun in. We're grateful for all the people who've made it possible to have flawless nights at our establishment and we vow to continue to do so. We look forward to seeing you," the club posted on Instagram on Monday.
Friday night's Kultara Fridays, a long running weekly hiphop and Latin beats party, has been canceled amid the forced shut down by city inspectors. 
A DJ involved with the event confirmed the event has been canceled but did not comment further.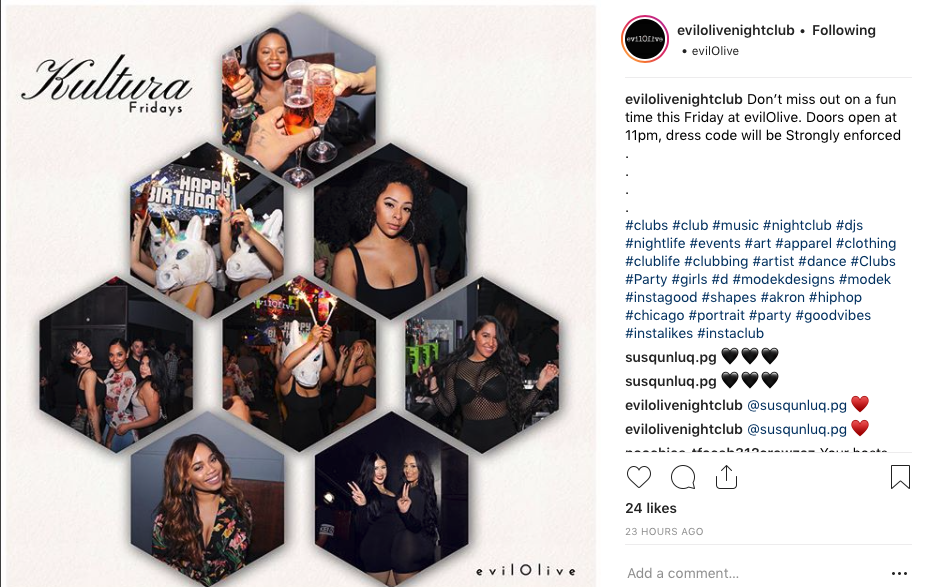 Gregg Cunningham, a spokesman for the city's Department of Buildings, said the closure happened after a building inspection.
"The Department of Buildings inspected and closed this location due to dangerous electrical, structural and egress issues," Cunningham said.
Cunningham said the owner of the building "will be required to obtain plans and permits to address all of the violations that warranted the closure of the venue and it will need to pass inspection before it can reopen." 
The building is owned by an entity named "1551 W. Division Building," headed by Marcin Kawa and Radoslav "Radek" Hawryszczk, who are also the owners of evilOlive. They bought the building for $500,000 in 2013, county records show. 
Hawryszczk and a spokeswoman for Kawa did not return a request for comment.