WICKER PARK —Happy Friday! 
Not headed to the Goose Island 312 Block Party on the Near West Side or any of the backyard chicken coop tours happening across the city this weekend? 
Then check out these things to do in Wicker Park, Humboldt Park, Ukrainian Village and Garfield Park. 
Cows on The 606? Artists Mark Jeffrey and Judd Morrissey are bringing five cows (yes, really!) to The 606 Saturday evening as part of a unique performance piece. Called "Rhinestone Cowboy," the performance is meant to celebrate the fall Equinox and Chicago's farming roots. Onlookers can expect a ceremonial dance and a processional from a dozen performers, starting at 5:45 p.m. Saturday at the Ridgeway end of the trail. The "cow procession" starts at 6 p.m. and goes until sunset at 6:47 p.m. The trail will be open to other users during the event. The group will travel to the Frances Whitehead's Equinox Exelon Observatory, 1801 N. Ridgeway Ave. Starts at 5:45 p.m. Saturday, Ridgeway end of The 606.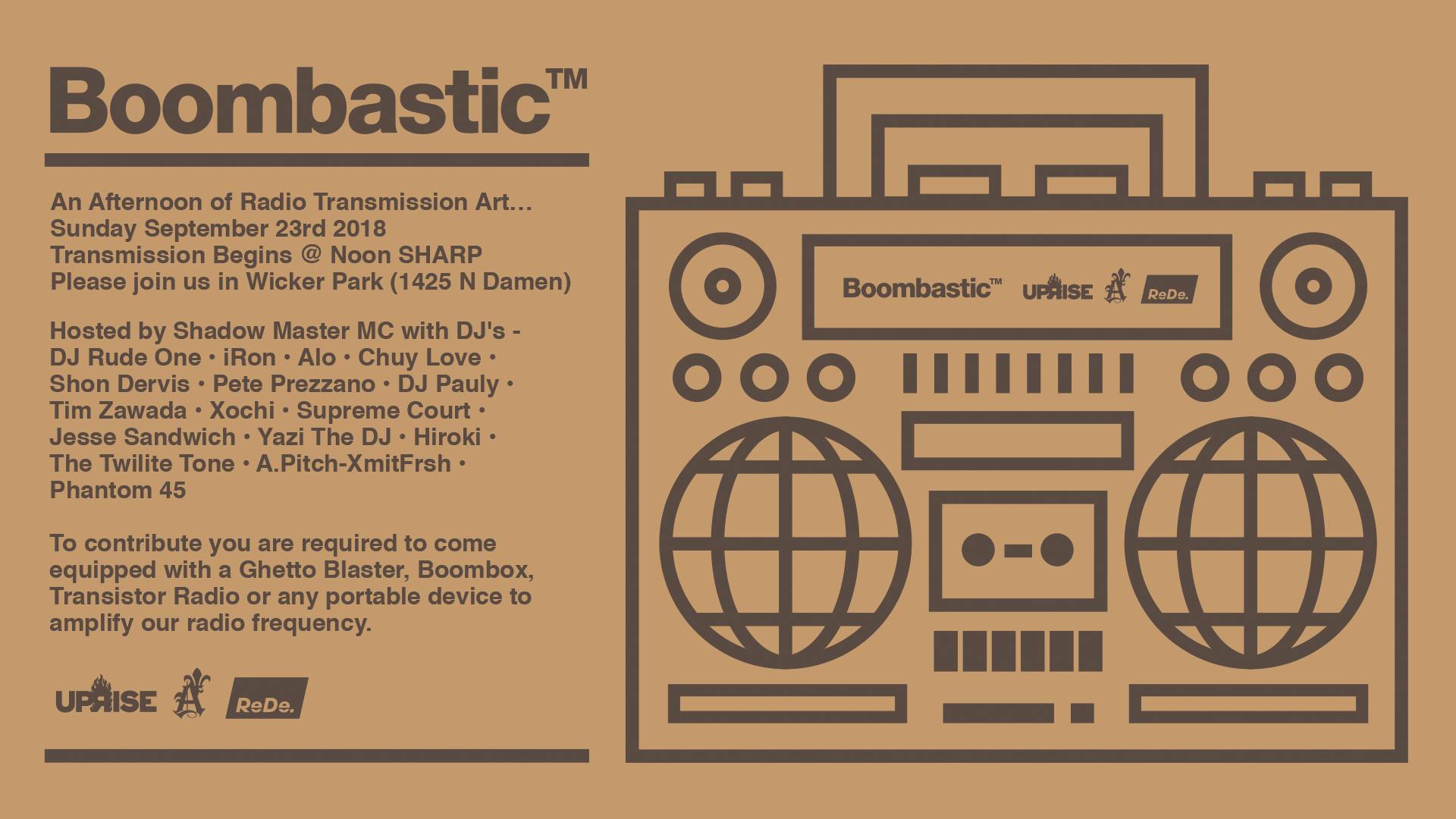 Bring Your Own Boombox. The long-running Boombastic beat party in Wicker Park's park encourages people to bring their "Ghetto Blaster, Boombox, Transistor Radio or any portable device" to be tuned to a special radio station that will be amplified by the collective radio frequency. The party will be hosted by Shadow Master MC with several local DJs. Free, noon-8 p.m. Sunday, 1425 N. Damen Ave. 
Fest For Kids. Celebrate the 15th anniversary of Bucktown's preschool Bubbles Academy with a "Bubblespalooza" featuring music, food, bounce houses and kids' activity tables. Tickets are $10-15 and proceeds will benefit nonprofit Whole Child Arts and a new nature playground. From 2-7 p.m. Saturday, 2184 N. Elston Ave.
Peruse Nighttime-Inspired Art: Head to Humboldt Park performance venue The Martin Friday evening for the opening reception of "Dusk Debut" — an art show "exploring and celebrating the myriad ways that we interact with nighttime," according to organizers. Free. 6 p.m.-sunset, The Martin, 2515 W. North Ave.
Children's Art Auction, Meet A Sloth: Every month, Your Happy Place Liquors puts on a local art showcase, and this month it's all about kids and animals. The neighborhood liquor store is auctioning off artwork drawn, painted and sculpted by kids Sunday afternoon. There will be raffles, free tastings and, perhaps most importantly, a visit from Steve the Sloth and his furry friends. Proceeds from the art show will support the Flying Fox Conservation Fund. 1-3 p.m. Sunday at Your Happy Place Liquors, 2501 N. Milwaukee Ave.
Explore Ukrainian Village. A walking tour led by longtime resident and Ukrainian Village Neighborhood Association board member George Matwyshyn will visit several area churches and neighborhood landmarks. The tour will begin at the Louis Sullivan-designed Holy Trinity Orthodox Cathedral and finish at the Ukrainian Institute of Modern Art. Free, from noon-2 p.m. Saturday, starts at 1121 N. Leavitt St.
Chicago Corruption-Inspired Comedy. Comedian Aaron Sutherland's returning solo show "Chicago, Villainois" traces the comically tragic roots of corruption in Chicago and the villains who helped shape the city, dating back to 1833. Tickets are $10 and can be bought here. Doors at 8 p.m., show starts at 9 p.m. Saturday at North Bar, 1637 W. North Ave.
Free Paper Shredding. Ald. Brian Hopkin's office will host 2nd Ward Paper Shredding, Electronics Recycling, and Medication take back. From 9 a.m.-noon Saturday, behind the ward office, 1400 N. Ashland Ave.
Farm-to-Turntable Party. Herban Produce, a nonprofit urban farm located in Garfield Park, will host a "beets and beats" event featuring local DJs, dancing and live painting. Free, with donations appreciated. From 2-7 p.m. Saturday, 2900 W. Van Buren St.