BRONZEVILLE — When it comes to Chicago baseball, Bronzeville is generally not the first neighborhood that comes to mind. But a new pop-up shop aims to educate locals about the area's rich sports history.
Bronzeville-based vintage-inspired clothing line Flyball is the first business to take advantage of a new shipping-container-turned-retail-space at 47th Street and Vincennes Avenue. The "building" itself is operated by Boombox Chicago, which aims to provide retail and cultural opportunities to residents in South and West Side neighborhoods.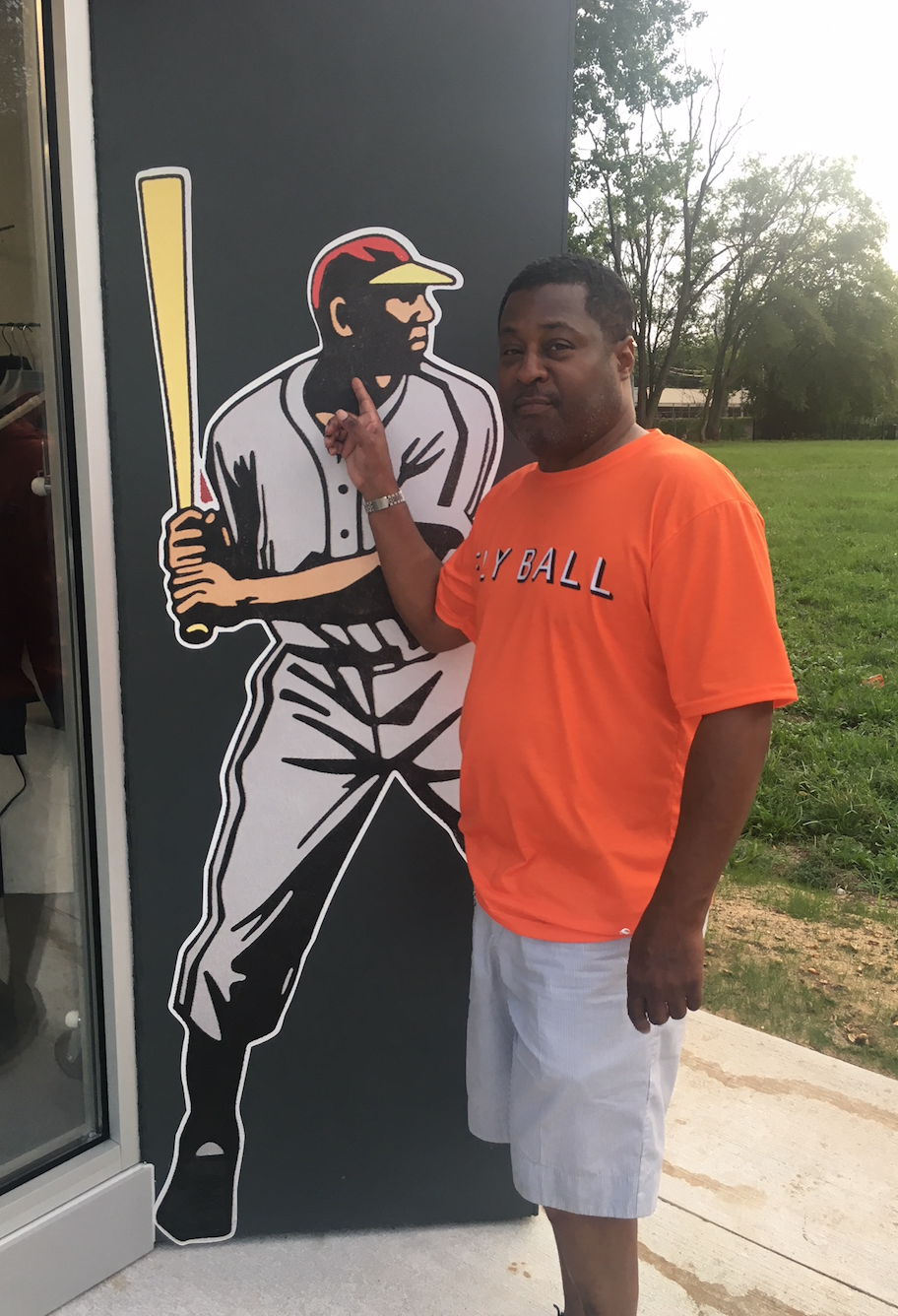 "I have a showroom right across the street, I thought this was the perfect place to showcase Flyball Negro League baseball vintage apparel," said Flyball designer and co-owner Bruce Gage.
Gage sells his sweaters, hats and other apparel inspired by the National Negro League online, but the storefront gave him some increased visibility.
"The Negro League was organized in Bronzeville in the 1920s by Rube Foster," Gage said. "It's a history we have to tell, we have to tell the story."
The National Negro League was formed by Foster — known as the "father of black baseball" — when the sport was segregated. Foster, who previously had been a star pitcher for a team managed by a white man, believed black teams should be managed by black men. So he, along with the owners of six other Midwestern clubs, formed the National Negro League in Bronzeville in 1920 and operated it for more than a decade.
Gage said the inspiration for a line of merchandise dedicated to this history came in 1992, when he spotted a kid at Wrigley Field wearing a signature Negro League baseball cap.
"In '92, all the kids were getting into caps," he said. "So I said if the kids are going to wear caps, I'm going to sell Negro League caps and teach them the history of the Negro Leagues."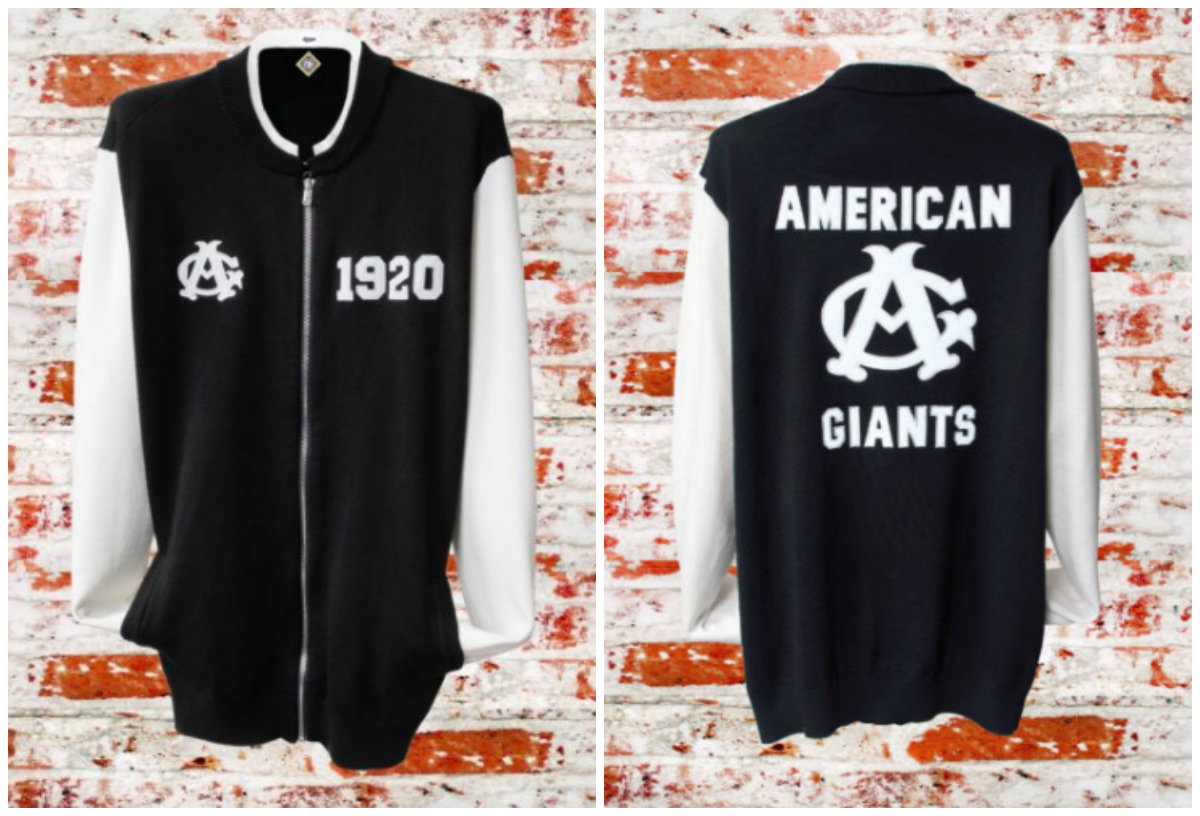 At first, he and Flyball co-owner James White sold hats. But they soon expanded the line to include vintage-inspired jerseys, neck ties, dresses and their most popular item, the sweater jacket — a fresh take on the popular baseball letterman jacket. The sweaters carry a patch licensed by the official Negro Leagues Baseball Museum.
Flyball currently sells items inspired by five teams from the Negro Leagues: Homestead Grays, Chicago American Giants (the team organized by Rube Foster in Bronzeville), Baltimore Black Sox, Birmingham Black Barons and the New York Black Yankees.
Gage hopes the time he has in the Boombox space — the shop is open until Sept. 30 — can help grow the business.
"We can use this as a great model to have a sample store to franchise," Gage said. "That's our goal. We want to franchise Flyball and this is a great opportunity to put up a mock up."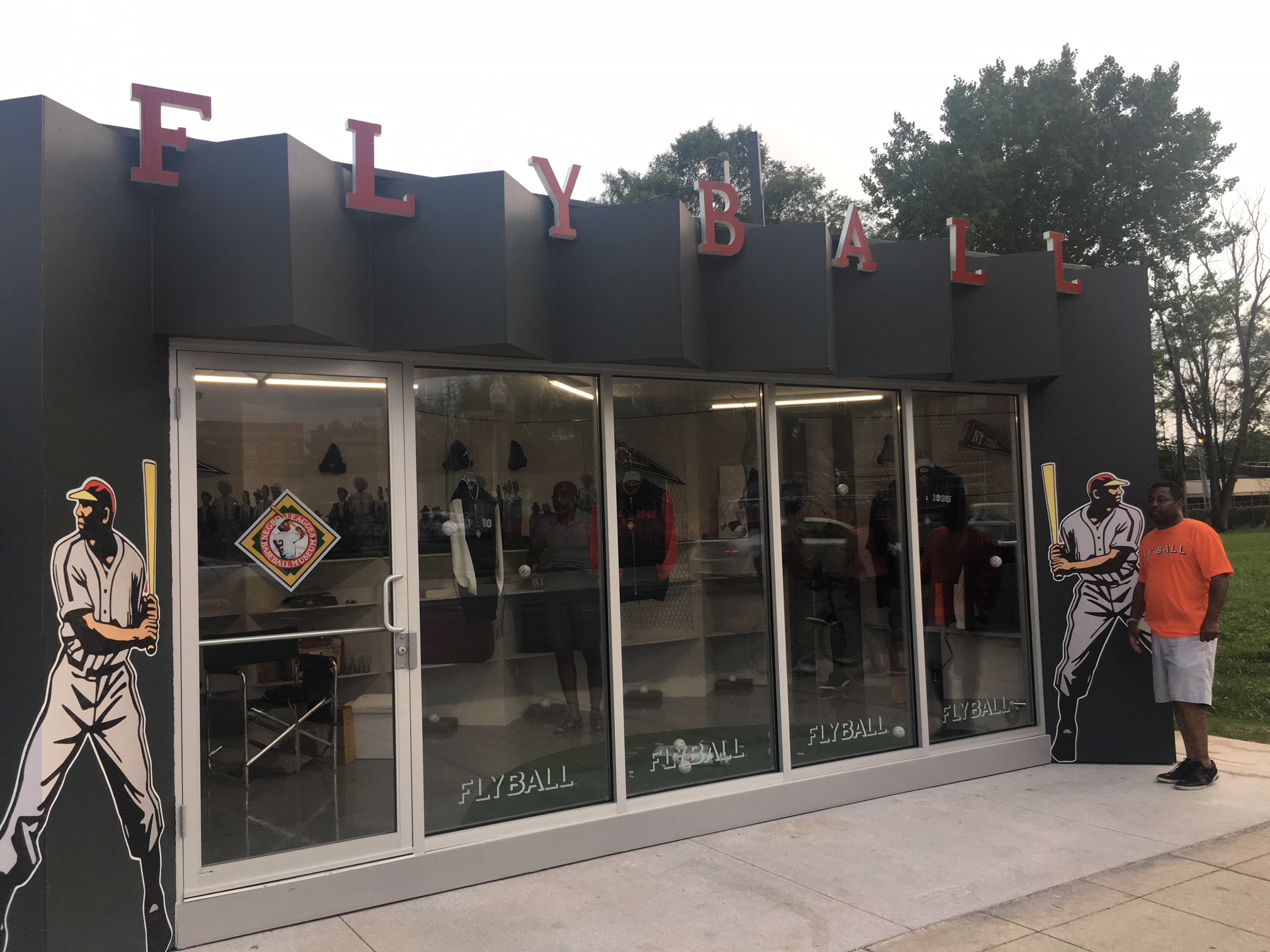 Other businesses that popped up in Boombox locations in Englewood and Chatham have already moved into permanent spaces, said Katherine Darnstadt, Boombox Chicago founder and CEO. 
"A'vents by August, which was an Englewood vendor opened a six-month popup in Hyde Park," Darnstadt said. "There are many stories of Boombox vendors going from startup to storefront and we love seeing how businesses evolve into their success."

After Flyball moves out of the space, You Crack We Fix tech lounge, Krafty Chick accessories and Mindful Indulgences chocolates are on deck.
Do stories like this matter to you? Subscribe to Block Club Chicago. Every dime we make funds reporting from Chicago's neighborhoods.