WICKER PARK — Bonchon's teasing sign, asking, "Addicted Yet?" in bold, hard-to-miss capital lettering, went up 10 months ago in the window of a Division Street storefront.
Now, it's almost time to see if the sweet and savory double-fried chicken from the fast growing South Korea-based chain is truly as habit forming as the sign claims.
During a tour of the new Bonchon at 1732 W. Division St. on Wednesday, franchisee Tom Li told Block Club that if everything goes as planned, Bonchon will open by early October.
The menu offers two varieties of Bonchon's signature chicken wings (spicy and soy garlic) as well as drumsticks and strips. The new Wicker Park Bonchon will also serve 15-20 draft beers at a full bar, according to Li.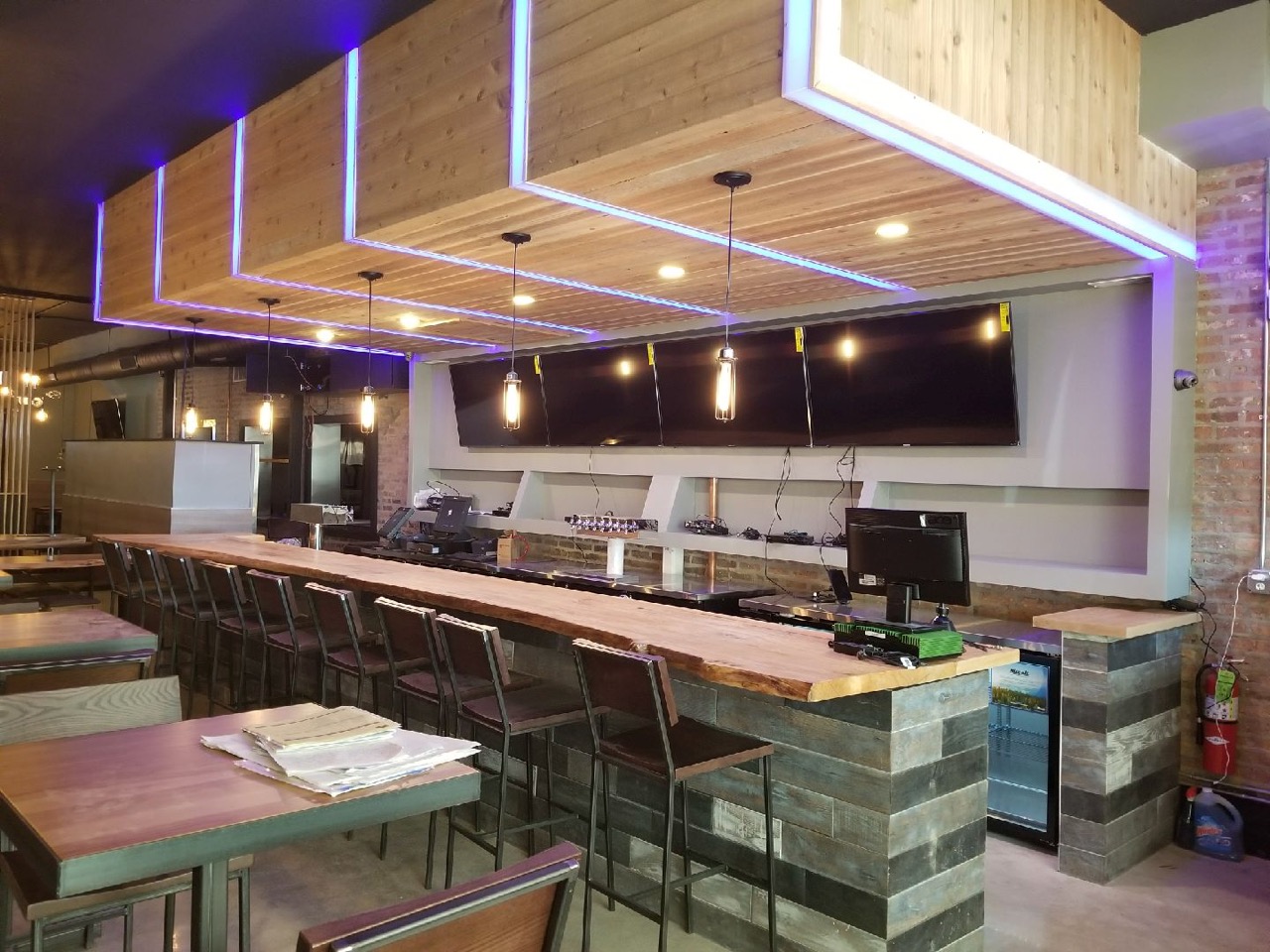 "All I know, is fried chicken and beer go together," said Li, who also brought eight flat-screen televisions into the mix, creating a veritable chicken-beer-and-sports trifecta for fans who can watch games while seated at the bar, booths or tables.
In addition to its fried chicken, which Bonchon is internationally known for and is made using a double-frying method perfected by its founder Jinduk Seh, the restaurant also serves a variety of other Korean and Asian fusion dishes like a salmon avocado ball, Korean tacos and bibimbap.
Calories are posted on the online menu but will not be included in the printed menus, Li said. (For the curious, the item with the fewest calories on the Bonchon menu appears to be a 35-calorie side of kimchi, while a large order of chicken strips tops out at 3,720 calories).
Li and business partner Tommy Chen also co-own the Chinatown Bonchon, which opened last summer and is about half the size of the Wicker Park outpost, which will have almost 100 seats, Li said. 
Li said the delays for the Wicker Park location were due to having to fine tune a ventilation system so that smoke from an iron hood would not impact the residents who live upstairs.
The 3,000-square-foot restaurant offer seats in booths along the wall, at tall two-top tables and two community tables. There are about nine seats at the bar, which will serve craft, domestic and imported beers, including Korean rice lager Hite.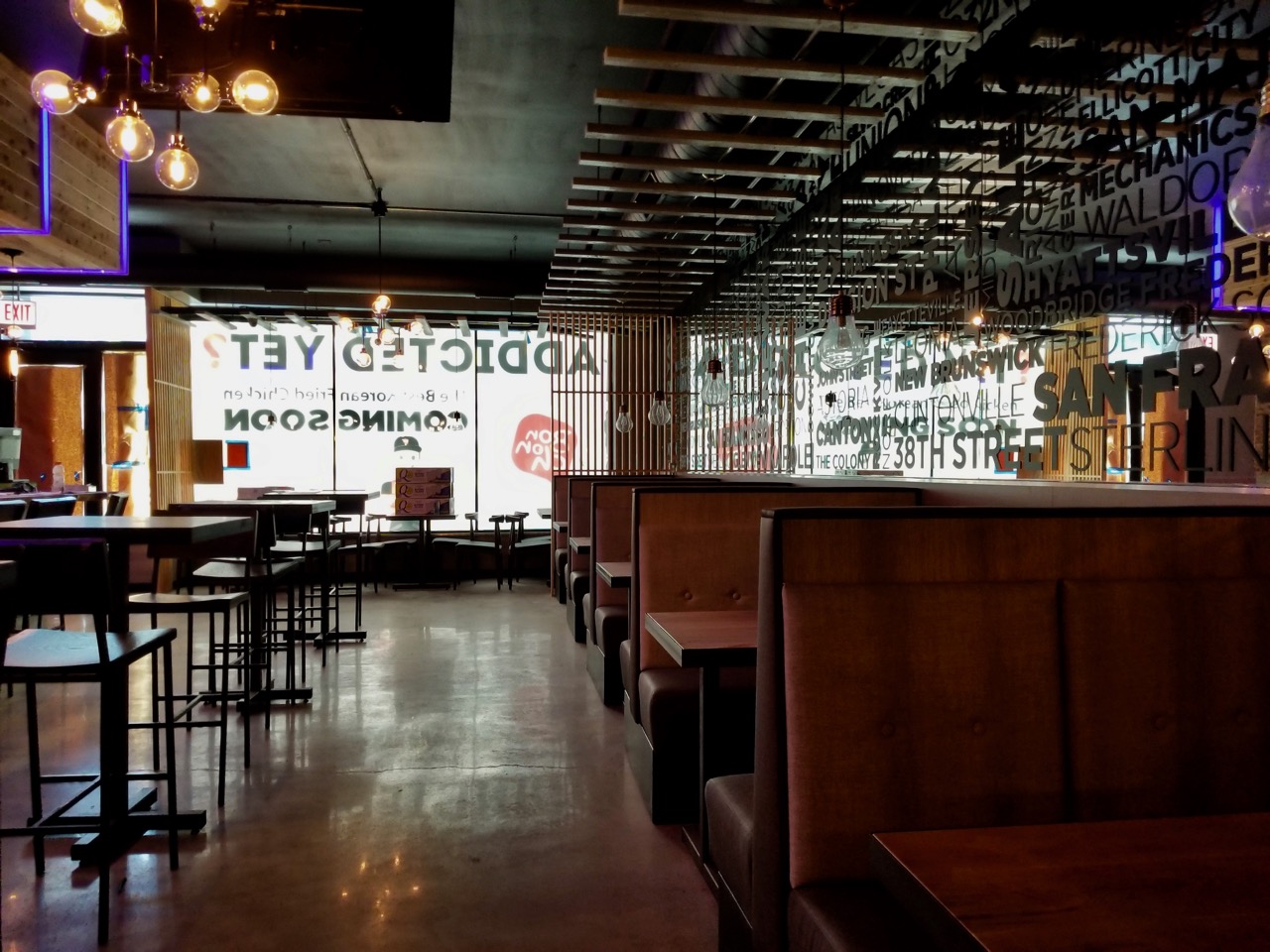 "We are excited [to open]," said Li, who owns nearby Sushi Taku at 1904 W. Division Street. Li said some of the staff members from Sushi Taku are planning to pick up hours at Bonchon.
The new Bonchon will bring around 40 new part and full-time jobs to the neighborhood, Li said. 
Once open, the Bonchon's hours will be 11:30 a.m. to 10 p.m. daily.
A large mirror along one of the walls lists the names of all the cities where Bonchon operates restaurants. The new Bonchon will be the 65th in the United States and the second in Chicago. The first Bonchon opened in South Korea in 2002. As of September, the restaurant has 236 locations in nine countries, including 63 in the United States, according to Bonchon's website.