IRVING PARK — Enjoy live music and picnics but don't want to make the trek to Ravinia? You could recreate that experience with some neighbors, thanks to a new front porch concert series popping up around town. 

Carisa Marconet began Front Porch Concerts four years ago, right after she graduated from DePaul University with a degree in communications and media.

"I wanted to start my own music festival. That's how I came up with the idea of doing these front porch concerts," she said.

Around the time she was thinking about getting a concert series off the ground she was also also biking around the city, exploring neighborhoods. Her experience navigating Chicago on a bike is what inspired her to put together a roving, pop-up style concert series on people's front porches.

"I love local music and love going to local shows. So I wanted to feature local artists since there are so many in Chicago," she said. "And as a front porch show, you get to meet your neighbors. People bring blankets and snacks to turn it into a little Ravinia."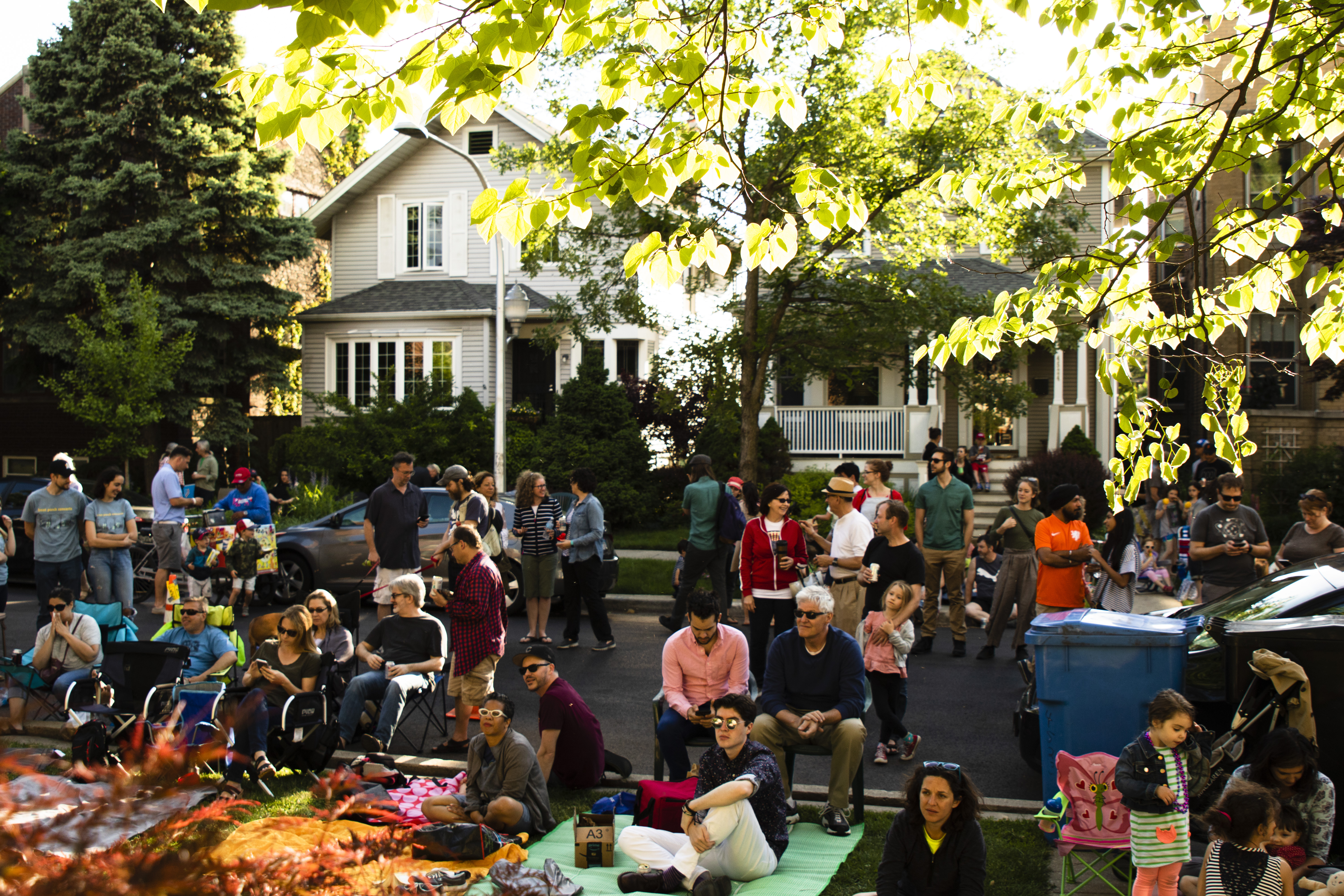 Because the concert series moves around Chicago, Marconet says it allows people who attend to get familiar with neighborhoods they doesn't always hang out in while meeting new people and enjoying music.
"I find a lot of artists who perform through Facebook and by seeing who's playing at the local venues," she said. "Sometimes artists reach out to us, or people who attend shows tell me they know someone who plays music."

This Sunday, the front porch at 3625 N. Bernard St. will host performances by Ryan Mannix from Irving Park-based Lunar Ticks as well as Colin Morris. Complimentary beer will be available at the show thanks to a donation from Begyle Brewing Company.

For information about upcoming shows, how to host a performance and the upcoming Front Porch Concerts block party in Logan Square on Oct. 7, visit fpconcerts.com.

Do stories like this matter to you? Subscribe to Block Club Chicago. Every dime we make funds reporting from Chicago's neighborhoods.