MCKINLEY PARK — A vandal or vandals targeted at least six cars and trucks with graffiti in McKinley Park over the weekend.
Early Sunday morning, McKinley Park resident Ramon Garcia saw his work truck was among the vehicles sprayed with graffiti near the 3400 block of South Claremont Avenue.
The 67-year-old resident, who has lived in the neighborhood for years, said the cars and trucks were tagged with light blue paint on their sides and car hoods between Saturday night and Sunday morning.
While Garcia said he has seen other areas of the neighborhood hit by graffiti, this is the first time he's seen cars targeted. Seeing the paint sprayed across his white truck was upsetting, he said. 
"If I didn't do anything, why would someone come and do this?" Garcia questioned.
"Why would they come and damage my property?" he asked. "We can paint over it, but you'll be able to tell that it was spray painted."
Hilario Dominguez, a 25th Ward aldermanic candidate, said neighbors alerted him of the graffiti and he took photos of the trucks tagged.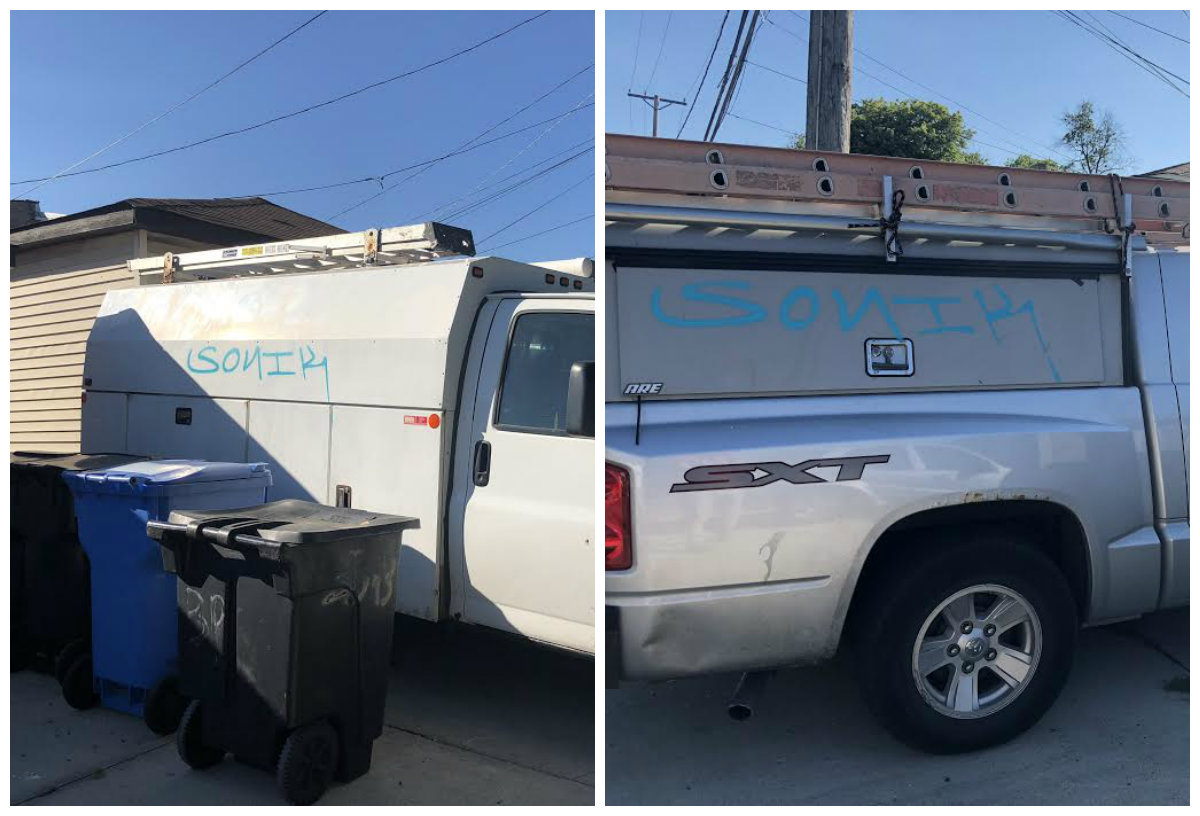 Garcia said he is considering reporting the graffiti to police. He wants to file a report with other residents affected by the tags so police take the incident seriously. 
As of Monday afternoon, no police report had been made regarding the graffiti.