BUCKTOWN — Sometime after midnight Saturday, a group of men uprooted a cluster of plants from a sidewalk planter and left the greenery to die on the ground.
It happened in front of Bucktown boutique Eskell, 2029 N. Western Ave. A security camera captured the antics. The men appear to think they are really funny. 
"Big Friday night for these losers. Thanks for destroying our plants at Eskell!," the boutique's owner Kelly Whitesell posted on Facebook, along with photos.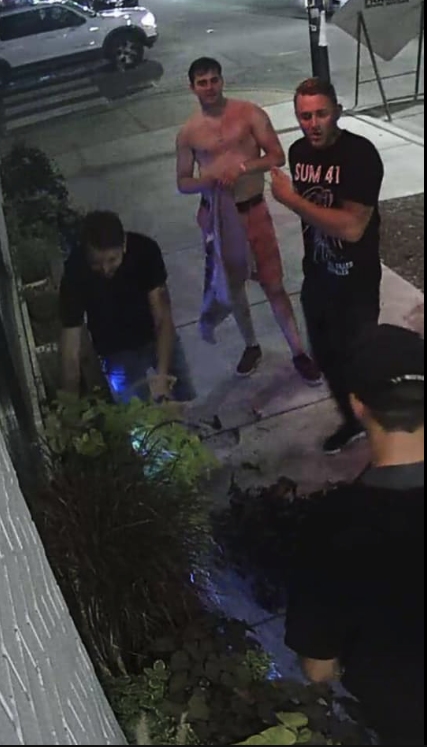 Related: Eskell Reopens In Bucktown, 'We Are Back On The Grid'
Whitesell said the damage was not major but the men "look like total idiots." She's considering filing a police report. 
One of the men is shirtless and another is wearing a Sum 41 T-shirt. The Canadian band, which performed early Friday evening at Riot Fest in Douglas Park, also played an after-fest show later Friday night at Logan Square's Concord Music Hall. That venue is just up the street from Eskell.