WEST TOWN — Officers from a tactical team specializing in robberies and burglaries got applause and "thank yous" from West Town residents when they made a special appearance at a community policing meeting and an outdoor roll call Wednesday.
About 20 residents and Ald. Roberto Maldonado (26th) came out to Smith Park, 2526 W. Grand Ave., to thank local officers who caught and arrested Dennis Jackson, 22, Saturday morning.
Jackson is now charged in a series of crimes plaguing West Town this summer: early morning armed robberies and an attempted rape.
"You got the guy who is responsible for putting so much fear into a substantial portion of this community. Kudos to you, I am here to tell you kudos," Maldonado told the officers.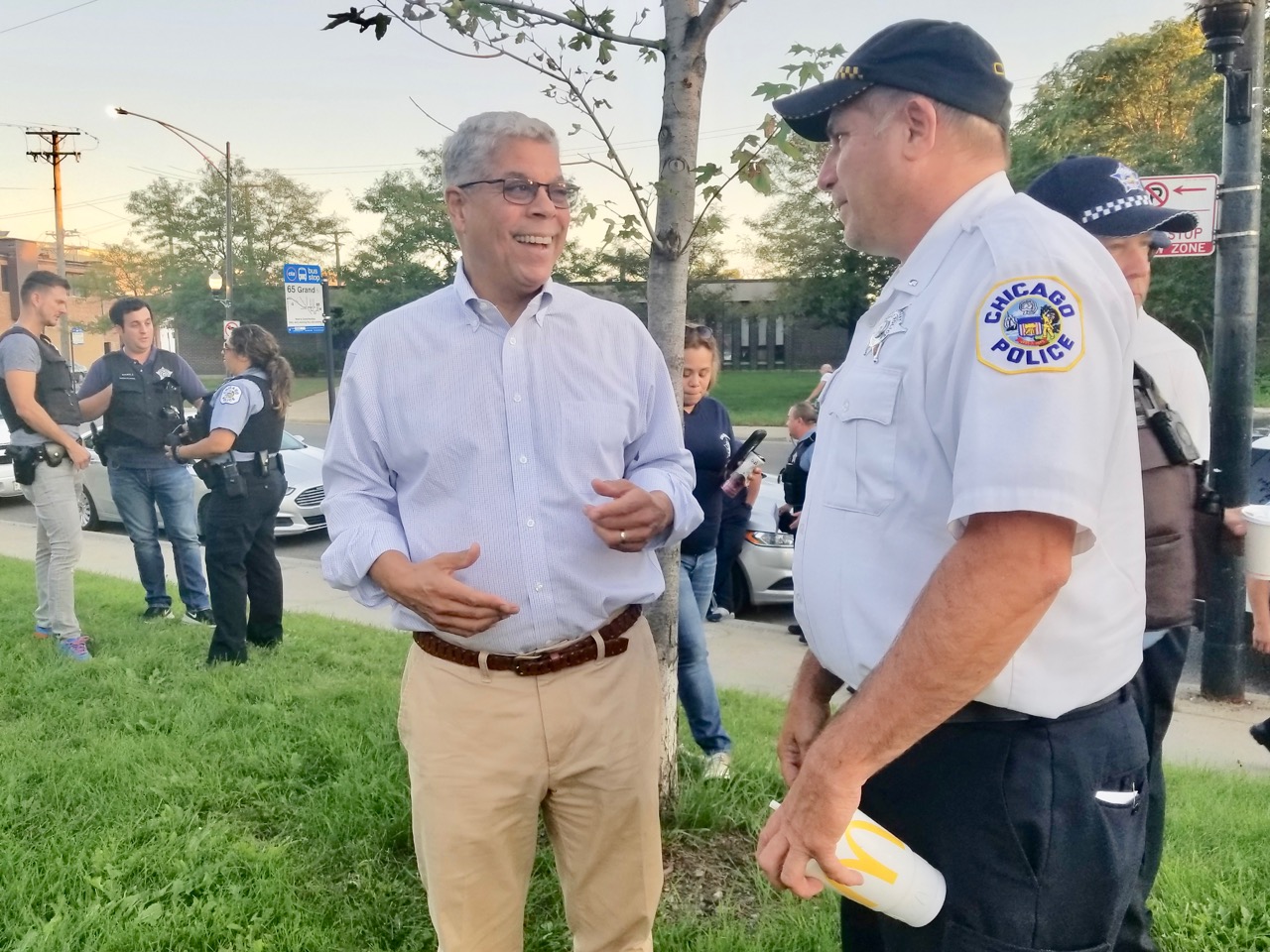 Charged in four recent robberies and an attempted sexual assault near a school, Jackson was arrested around 6:25 a.m. Saturday morning by Officers Tim Westbrooks and Brad Loduca, who told Block Club they'd been canvassing local streets since 4 a.m. on the morning they arrested Jackson.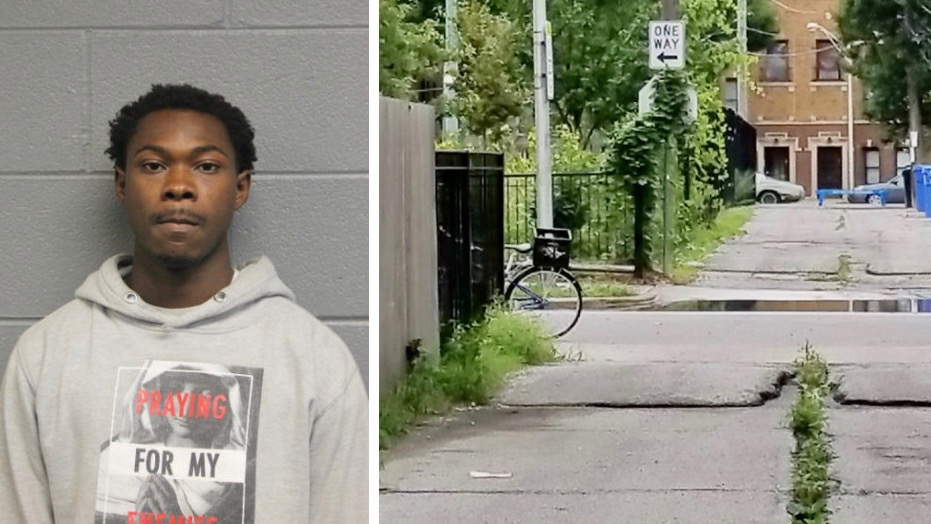 Westbrooks said Jackson could be linked to as many as 10 other recent incidents, all of which occurred in the past few weeks and within the same general area.
"It's a relief for everybody that [Jackson] was arrested," said Sgt. Thomas Parham, with the police's Robbery, Burglary and Theft team, a special division formed last December to augment the Near West district's beat patrol cops.
Parham said he was thankful for the opportunity to talk with residents at the event.
"We appreciate the acknowledgement. In today's climate, it's nice to get some positive praise," Parham said.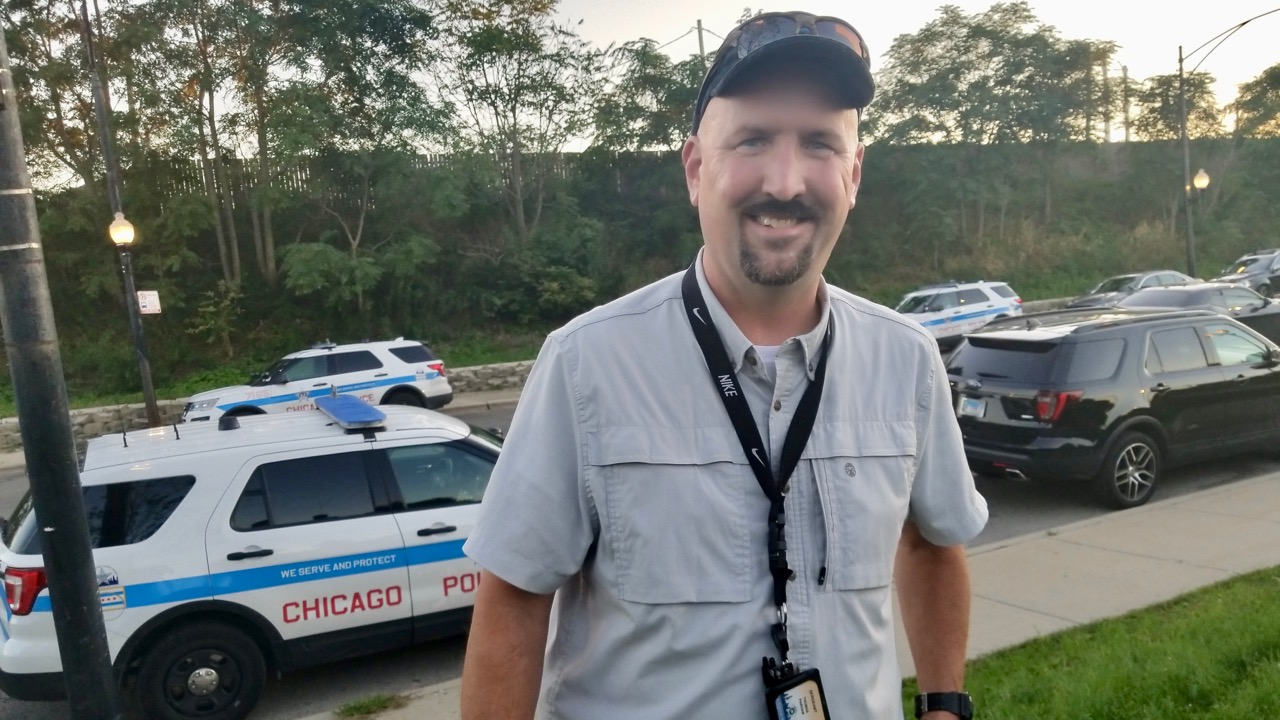 Westbrooks, who works on robbery cases on Parham's team, said he and Loduca spotted Jackson in an alley near Hubbard and Oakley riding a bike early last Saturday.
Westbrooks recognized the commuter bike as one he'd just recently seen posted on Facebook by a resident who reported it stolen. Westbrooks and his patrol partner questioned Jackson about the bike and when Jackson was unable to say how he had acquired it, they handcuffed him and arrested him.
Jackson had no prior arrests before being arrested for the bike, according to police. After crossing his photo with video footage from the attempted rape, and victims of four recent crimes identified him, they were able to charge Jackson, they said.
"The victims who saw his photo, right away, said it was him," Westbrooks said.
Jackson also was wearing the same hooded sweatshirt on Saturday morning from two days prior when he allegedly tried to rape a woman walking to work in the 500 block of North Leavitt Street by Mitchell elementary school, they said.
The sweatshirt says "praying for my enemies" on the front. He is wearing the sweatshirt in the mug shot taken after his arrest.
Though not on him at the time of the bike arrest, Westbrooks said a knife and a semiautomatic handgun were later found tucked in the bushes in the alley where they arrested Jackson.
"We believe he was looking for a new victim. It feels good [to have made the arrest]," Westbrooks said, adding that he also lives in the West Town area with his family and is relieved that Jackson is off the streets.
Parham said more details about other charges tied to Jackson are expected to be released soon. On Thursday morning, Officer Laura Amegaza, a Chicago Police spokesman, was unable to confirm any additional information on charges for Jackson.
Katie Welsh, interim principal of Ellen Mitchell School, 2233 W. Chicago Ave., said the entire school community was relieved to hear about the recent arrest of Jackson. 
"We came out to show our support and express gratitude to police for keeping an extra eye on our community," Welsh said.

At a "Beat 1221" CAPS meeting in the Smith Park Field House directly after the outdoor roll call, community Officer Jim Olszanski said that information provided by residents, particularly video footage and photos of the stolen bike, were key factors that led to Jackson's arrest.
"It was a community arrest. We thank everyone for their help," Olszanski said.
Olszanski said there were two rapes and one attempted rape in West Town beats in recent weeks and in all three cases, offenders are in custody. Rufus Carson was arrested on Aug. 27 after police say he raped and brutally beat a young woman in the 1200 block of West Ohio Street. Members of a tactical team focused on violent crime assisted with Carson's arrest, Olszanski said.
The next meeting for residents of West Town Beat 1221 will be at 7 p.m. Nov. 14 in the Smith Park field house, 2526 W. Grand Ave. The beat is bounded by Wood Street to the east, Kedzie Avenue to the west, Chicago Avenue to the north and Kinzie Street to the south. For more info, visit the Chicago Police Department's website.