DOWNTOWN — About one mile of Dearborn Street's popular bike lane will be closed during off-peak hours this month as workers install new concrete curb-protected lanes.
On Thursday, the Chicago Department of Transportation Department (CDOT) announced that construction had begun on a concrete curb-protected bike lane on Dearborn Street between Polk and Kinzie Streets. The changes are part of the Complete Streets project that aim to improve safety and comfort for users of road.
Approximately 800 people bike on Dearborn during the afternoon commute, according to a news release. The wider-than-usual lane allows cyclists to ride both north and south on the same side of the street.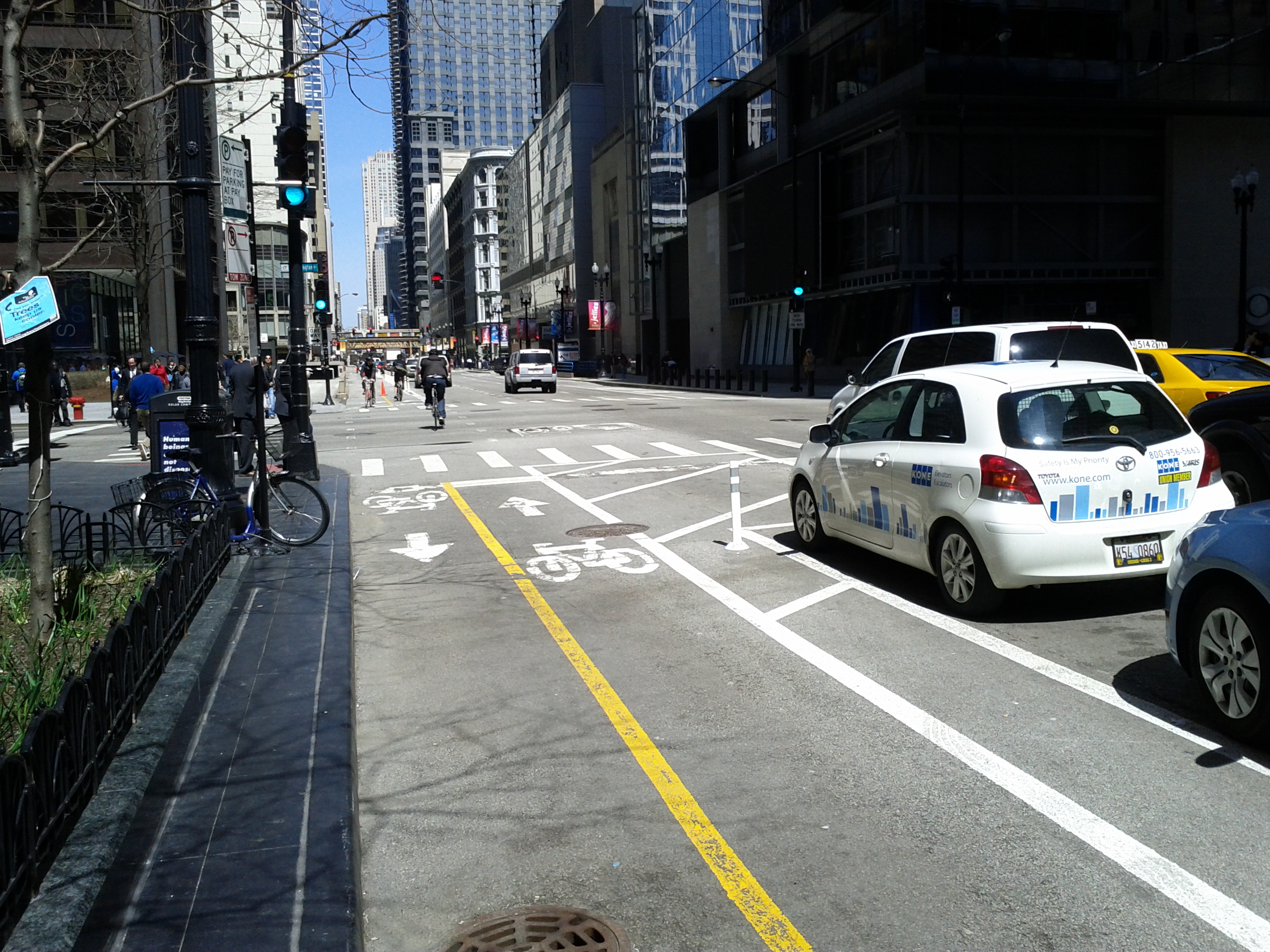 Related: Milwaukee Avenue Bike Lanes in River West To Get Upgraded With Concrete Protected Lanes
Construction will occur from south to north, with work concentrated in four block segments. The northbound bike lane of Dearborn between Polk and Adams Street will be closed initially for approximately two weeks as the new concrete curb protection gets installed, officials said.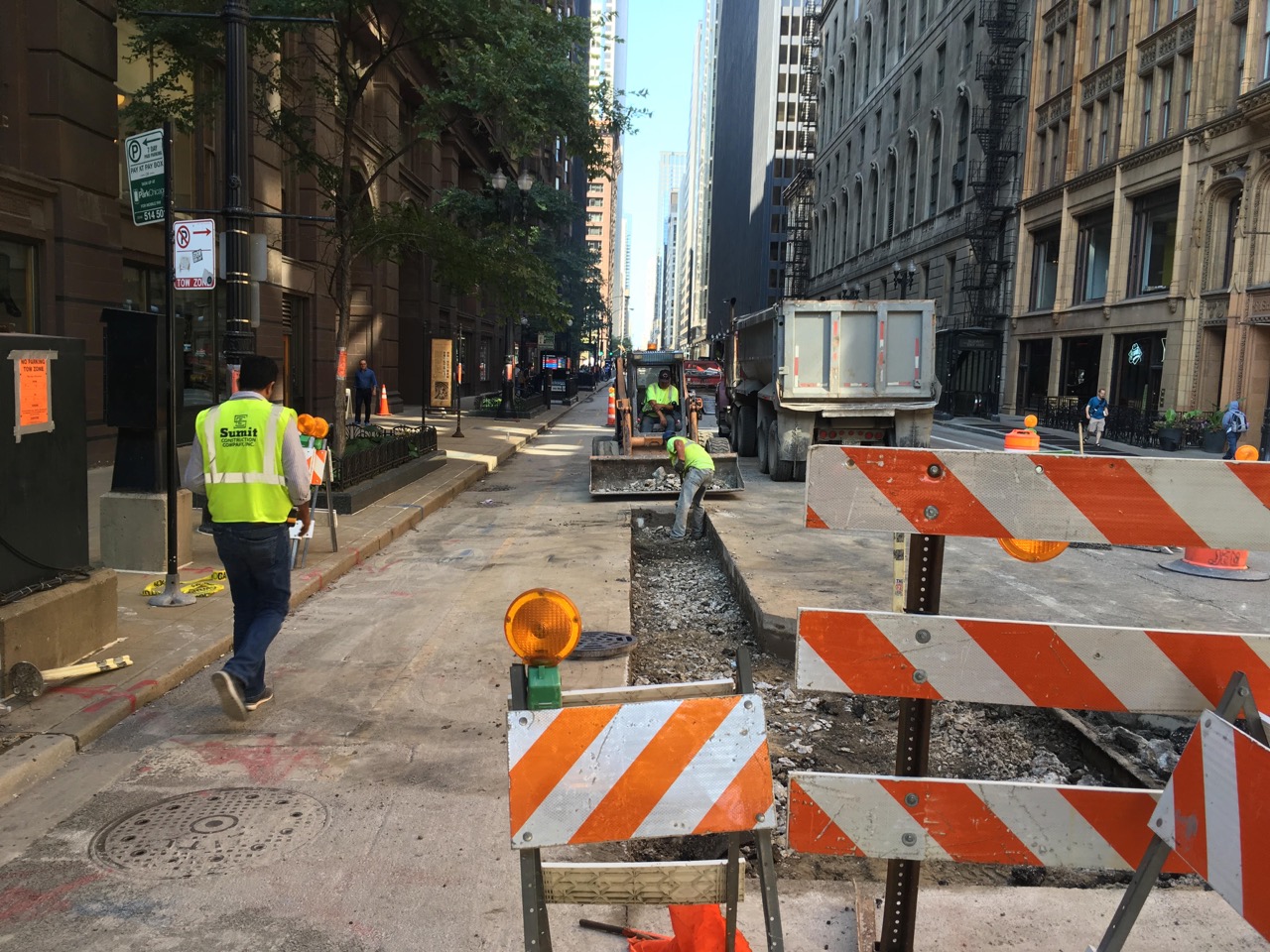 People biking north will be required to merge into the travel lane while the northbound lane is closed off, according to posted signs reminding motorists to yield to people riding bikes.
"Motorists are required yield to people riding bikes at all times and should not attempt to pass bicyclists unless they can do so while giving bicyclists at least three feet of room and without exceeding the speed limit," CDOT cautioned drivers in a news release.
While the northbound lane is closed, the southbound Dearborn bike lane will remain open between Kinzie and Harrison — but a detour is required between Harrison and Polk due to other construction work. Southbound bicyclists can ride east on Harrison Street and south on Plymouth Court to Polk Street to avoid the construction.
Estimated to last approximately four weeks, all construction will be limited to off-peak, non rush hours, officials said. 
In addition to the Chicago Department of Transportation's website, cyclists and motorists can follow CDOT for updates at @ChicagoDOT on Twitter or Facebook.
Do stories like this matter to you? Subscribe to Block Club Chicago. Every dime we make funds reporting from Chicago's neighborhoods.