RAVENSWOOD — A new virtual reality arcade coming to Ravenswood aims to transport you and your friends to different worlds.
Redline VR will let Chicagoans plug into its state-of-the-art virtual reality arcade later this fall, with the owners shooting for a pre-Halloween opening.
Located at 4700 N. Ravenswood Ave., the 2,200-square-foot virtual reality spot (with a cocktail bar) lets groups of friends walk the streets of Paris, command the Starship Enterprise, paint a 3D masterpiece on the moon and partner up to solve augmented reality escape rooms.
"Many people don't know about most of the virtual reality games out there and how fantastic it is to be immersed in those worlds," said Aaron Sawyer, one of Redline's co-founders. "Perhaps my favorite one to talk about is called 'Super Hot.'"

A first-person shooter released by an independent studio in 2016, the game won critical acclaim for its "time only moves when you move" concept.

Imagine standing in a stark white laboratory while a group of bright red figures appear out nowhere, each armed with either a handgun, katana or machine gun. Each assailant is frozen in time until the player takes a step any direction.

While home console versions of the game exist, the version optimized for virtual reality at Redline will use sensors to track the player's body, head and hand movements.

"There is nothing like being immersed in that world, where those red crystalline men or whatever are coming at you," Sawyer said. "You have to bend your body like Neo in 'The Matrix.'"

Each time a new round begins the player is unarmed, outnumbered and must use items in the environment, like a beer bottle, or just bare fists to disarm one of the red figures in order to take its weapon and use it to defend against the other assailants.

While "Super Hot" is a single-player experience, Redline will also offer a Star Trek virtual reality experience to allow friends to join the bridge crew of the Enterprise.

"You sit down in a chair and when you put the headset on, you are on the deck of the Enterprise," he said. "And you're the chief engineer officer, or you're the captain or you're the navigation officer. You have to work together with your friends to solve missions."

For less action-oriented players, there are also creative experiences like wine and paint events that use the virtual reality equipment.

"It's something that's going to be a lot more fun in a group going out together, where you can do multiplayer interaction and have it all be the right set up, where we've taken care of all your concerns," Sawyer said. "You can just come in and we'll identify if you like first-person shooters or maybe we can show you some neat things about Google Earth and you'll just [be] awe-inspired while you travel around and then paint."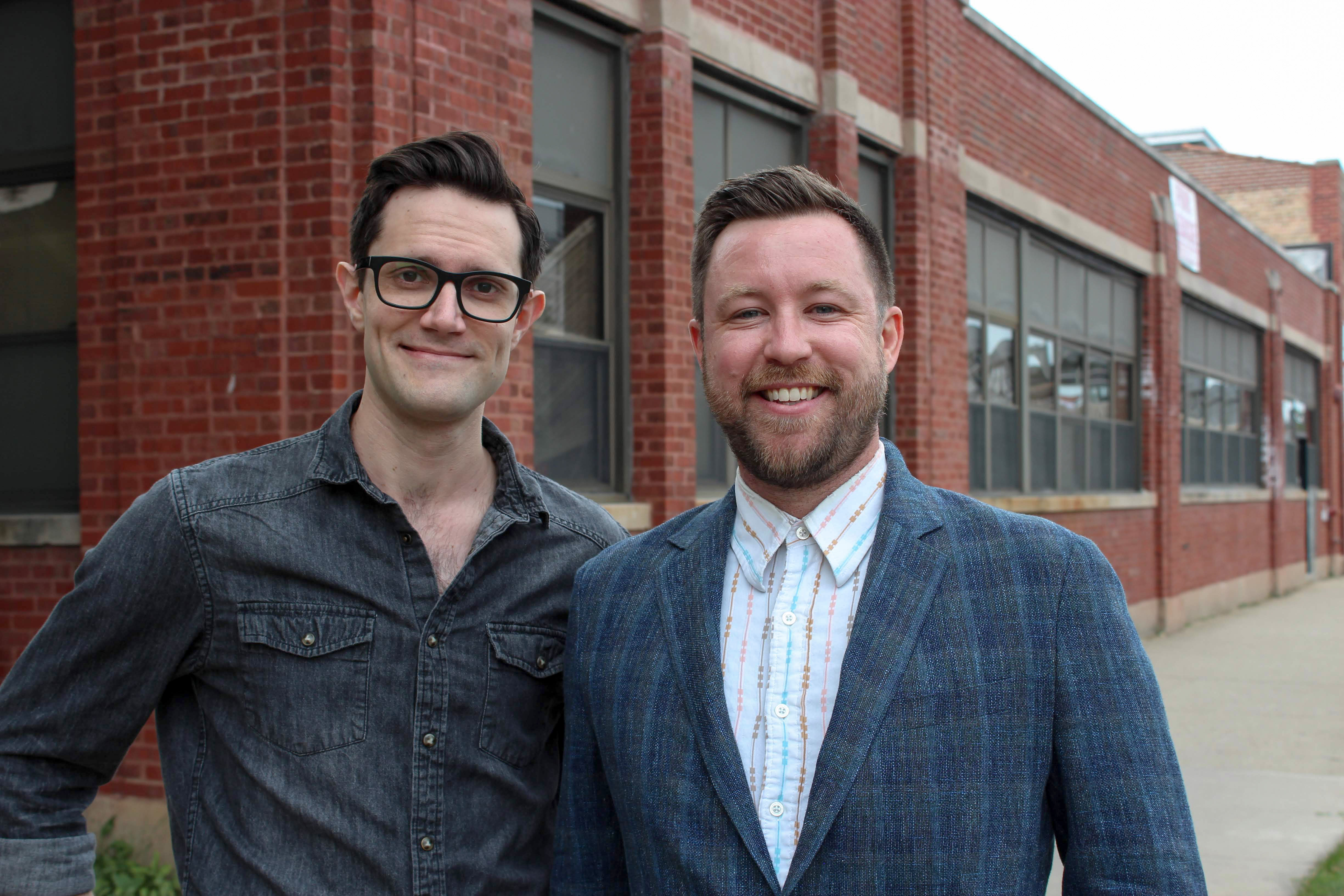 Sawyer, who has a background in theater, said he and his business partner Jonathon Irons, who has a background in digital animation, aim to take virtual reality out of the era of clunky headset and vertigo-inducing, low-resolution graphics from the 1990s and closer to the kind of experience found in Steven Spielberg's film "Ready Player One."

When Redline opens later this year it'll have its virtual reality rigs set up for players in 8-by-8-feet spaces, each one separated by planters with tufts of grass.

"We're building these bays where virtual reality gaming happens in the semi-circle around the central bar," Sawyer said. "The reason for this is rather than having heavy drywall dividing each bay where you bang your hand against and break the controller and hurt your hand, we'll have grass so that you definitely feel when you are at the edge of the space."

Sawyer also hopes to incorporate an omnidirectional treadmill and additional haptic gear — vests and gloves which simulate impact and vibration for the player — at Redline at some point after they open.

"With these treadmills you can literally just turn and walk in any direction. You're walking in the real world and you're walking in the virtual world as well. It's a heck of a workout," he said.
And because Redline is located within Ravenswood's Malt Row, Sawyer hopes to one day incorporate virtual reality into events like beer tastings at the arcade.
"It's my dream in the future that not only can you go and do a tasting room tour through Malt Row, but you'll also be able to put a virtual reality headset on for each one," he said. "So you can have kind of the ultimate introduction to their signature beer. Get your brain piqued for the flavors and how it unfolds in your mouth, what you should be noticing. But with a funny attitude and some entertainment value."
A free first-time experience for guests unfamiliar with virtual reality is currently available. Additionally, Redline is also offering "a la carte" arcade gaming for $10 per each 10-minute increment.
Do stories like this matter to you? Subscribe to Block Club Chicago. Every dime we make funds reporting from Chicago's neighborhoods.