CHATHAM — Family and friends gathered Thursday night to celebrate the life of Delmonte Johnson, a 19-year-old activist fighting for gun control, just days after he was shot and killed on the South Side.

"I'm going to miss my baby," his mother, Onique Walker, told the crowd. "Delmonte did his job. Servant well done. I did not know God was going to call you this early, but you know what? I can rest, I can sleep, I can laugh, because there weren't any sad times."
Johnson was shot about 7:30 p.m. Tuesday in the 8600 block of South Euclid Avenue. He was taken to the University of Chicago Medical Center, where he died, according to Chicago Police.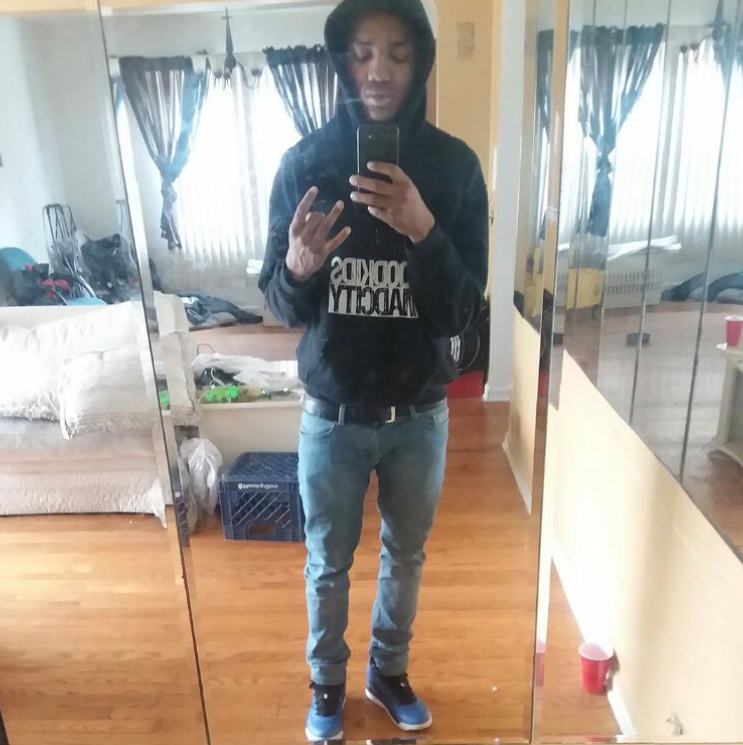 Johnson was an active member of Good Kids Mad City, a collective of local activists who work to end gun violence, push for stronger gun control laws and aim to amplify the voices of people of color. The group was formed after the Marjory Stoneman Douglas High School shooting in Parkland, Fla. 

Johnson most recently helped at the "anti-bait truck" giveaway spearheaded by Chicago rapper/activist Vic Mensa's SaveMoneySaveLife Foundation and Good Kids Mad City in response to a "bait truck" sting by police. 
Johnson's memorial was held at The New Look Restaurant and Bar and Grill, 2544 E. 83rd St., owned by the family of Hadiya Pendleton.
Devirgo Johnson, one of Delmonte's younger brothers, said he held Delmonte in his arms as he was dying. Minutes before his brother was shot, Devirgo came to visit him while he was playing basketball, he said. 
"At first he was with me when I was practicing. He said, 'Virgo I want to see you make it out the hood.' I said, 'I got you,'" Devirgo Johnson said.
"He's still with me to this day," he said. "I love my brother until the day I meet him again."
Walker described her son's work with Good Kids Mad City, his prowess as an athlete, his service to his church as a member of the usher board and his willingness to be a handyman around the house.
She called for peace across the community and urged anyone with information about her son's death to step forward. 
"For the streets of Chicago, I pray and I pray and I pray every day," she said. "I was always the one holding everyone else up, I was always running to everybody's aid, it done hit home now. But I got to be strong for my kids."
Kofi Ademola, a Good Kids Mad City mentor, called for more mental health care resources, a better education and more jobs for the city's young people.
"We are dealing with systemic oppression, we are dealing with poverty, we are dealing with violence. It comes out of inequality that [Mayor] Rahm Emanuel's administration helped perpetuate, that Gov.[Bruce] Rauner helped perpetuate, and we have to name those things," Ademola said. "If the South and West sides of Chicago continue to get neglected and abused like this we're going to, unfortunately, continue to see this vicious cycle happen."
On Friday, U.S. Rep. Robin Kelly, who knew Johnson through Good Kids Mad City, posted a video about his murder.
"Our community has lost a rising star," the congressman said. "Delmonte was a good kid — like so many other good kids we've lost in the Chicagoland area. We'll remember him as an activist, an advocate and the young man who excelled at basketball and loved to dance.  We've lost a friend and a son; his loss robs our community of another great person."