WICKER PARK — The owners of Paradise Park want to grow their pizzeria and bar's outdoor footprint by adding a rooftop patio, according to notices posted in front of the newly-opened spot.
Two public notices inform passersby that Paradise Park, 1913 W. North Ave., wants permission to build a rooftop patio and get a Public Place of Amusement license, which would allow for live or recorded music.
The requests will be the focus of a community meeting hosted by Ald. Brian Hopkins (2nd), scheduled for 6-7 p.m. Monday at First Bethlehem Evangelical Lutheran Church, 1649 W. LeMoyne St.
"I will be holding a community meeting so that the owners can present their proposal to the neighborhood, as well as hear any concerns or questions from the community," Hopkins wrote in a flier distributed to neighbors and members of the local group Wicker Park Committee.
If the new patio — to be located on the roof of the 1-story Paradise Park building — gets the OK from the city, it would not open until next summer, Paradise Park co-ower Clay Hamilton told Block Club.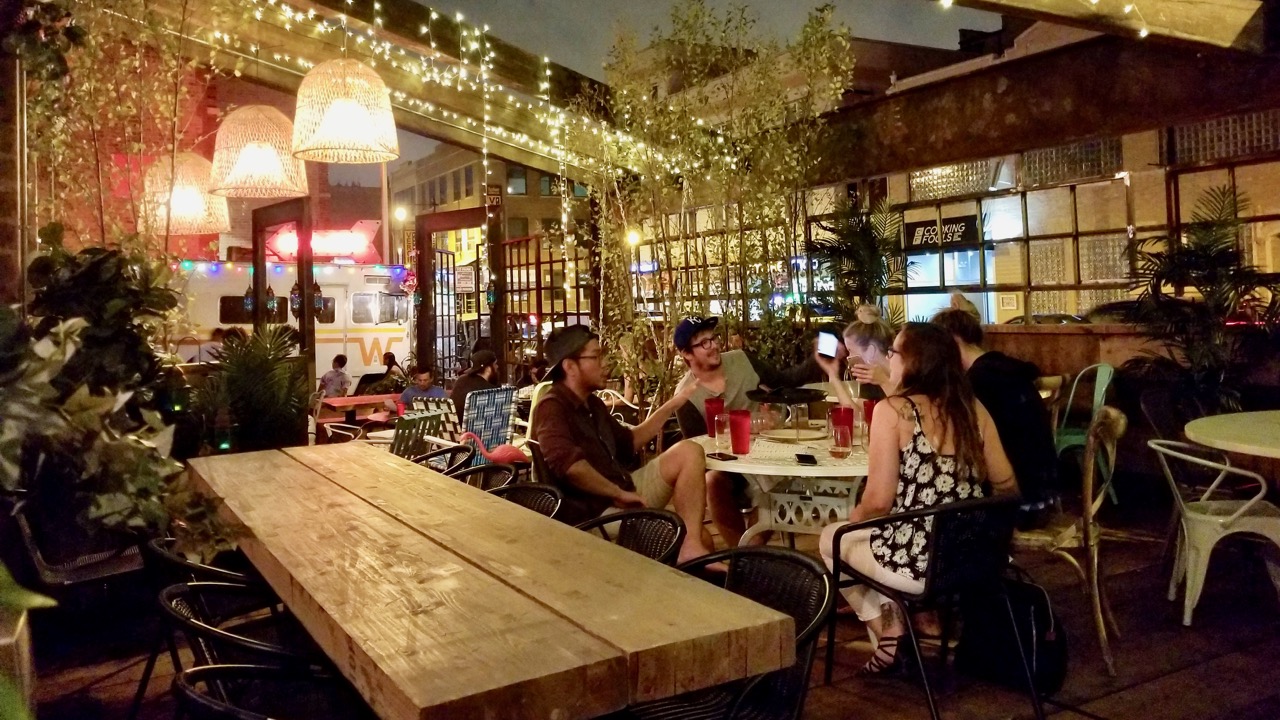 Paradise Park, which opened last month, is a trailer park-inspired, pizza and beer-focused hangout offering seats for about 250 customers between an inside dining area and bar and a front patio. The inventive patio, adorned with lights and plants, is secluded from the bustle of North Avenue by a fence.
Seven other businesses in Wicker Park also have rooftop patios or terraces, including Etta, 1840 W. North Ave., Chop Shop, 2033 W. North Ave., The Robey Hotel and Cabana Club, 2018 W. North Ave., Goddess and Grocer, 1649 N. Damen Ave., Taxim, 1558 N. Milwaukee Ave., Whiskey Business, 1367 N. Milwaukee Ave. and Royal Palms Shuffleboard Club, 1750 N. Milwaukee Ave.
A lawyer representing Paradise Park did not return a request for comment about the plans. Hamilton said earlier in the week that more details will be shared at the meeting on Monday.
Hamilton and business partner Josh Iachelli also own Old Town's Happy Camper and Lincoln Park's Homeslice, which opened in 2015, and 2013, respectively. Those spots also celebrate life outdoors.