CHICAGO – This week's new films are a trio of horror and supernatural dramas. No light-hearted comedies this week. One of the horror films—What Keeps You Alive—is also a disturbing domestic drama about what turns out to be a troubled lesbian marriage. The Nun is, well, let's just say it's full of shocking moments and cheap scares.
The third film, The Apparition, is a story of a young woman who believes she has seen a vision of the Virgin Mary. The Vatican's investigative team includes a respected journalist, whose exploration goes beyond the simple question of faith.
In addition, Third Coast Review recaps some great classic films that will be available on your small screens. Want more ideas about what to watch this weekend? They've got plenty more here.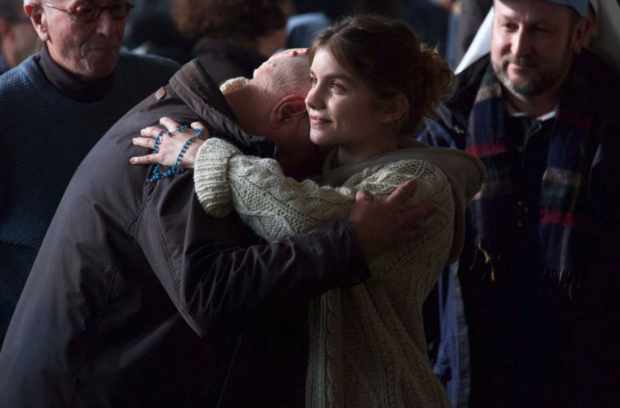 The Apparition
The fascinating and impressive latest work from writer/director Xavier Giannoli (Marguerite) is all about faith and what it takes to shake it from our core. In The Apparition, faith isn't strictly defined in religious terms; it also involves faith in humanity, in oneself, and in the intrinsic value of uncovering the truth. The movie opens with the death of a photojournalist known for covering war-torn areas of the world, often alongside his best friend and renowned reporter Jacque Mayano (the great French actor Vincent Lindon), who is struggling to cope with the loss. Seemingly out of nowhere, he is contacted by the Vatican to be a part of an investigative team looking into the authenticity of a claim by a young woman named Anna (Galatéa Bellugi) that on more than one occasion she has had an apparition of the Virgin Mary come to her.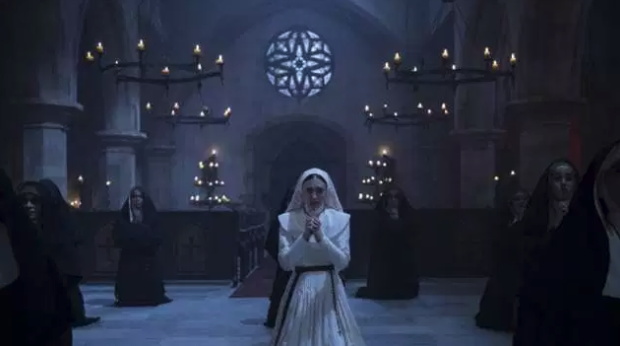 The Nun
As we learned in 2016's The Conjuring 2, Lorraine Warren (Vera Farmiga) has been haunted by what she later discovers is a demon named Valak, who takes the shape of a hideous nun (played to full creepiness by Bonnie Aarons) and seems intent on not just terrifying her but actually murdering her in horrible ways. With The Nun, we take a look at what we assume is one of the early instances of Valak taking on the nun guise in this tale set in 1950s Romania at a cloistered abbey where a young nun takes her own life under mysterious circumstances.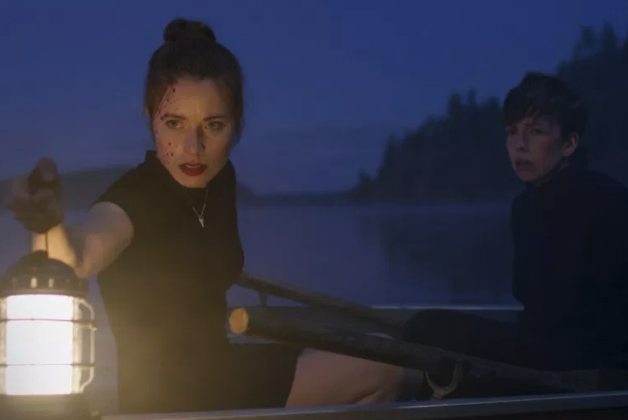 What Keeps You Alive
One of the highlights from this year's Cinepocalypse Horror Film Festival was writer/director Colin Minihan's (What Keeps You Alive, Grave Encounters) latest What Keeps You Alive, the story of a young lesbian couple taking a trip together to visit a family cabin in the woods to celebrate their one-year wedding anniversary. The cabin is where Jackie (Hannah Emily Anderson, of the new "Purge" series) spent a great deal of time as a child with her intense, hunting-enthusiast father, while wife Jules (Brittany Allen, of Jigsaw) is there for the isolation and romance of it all, with now real interest in hunting.
Read the whole review here.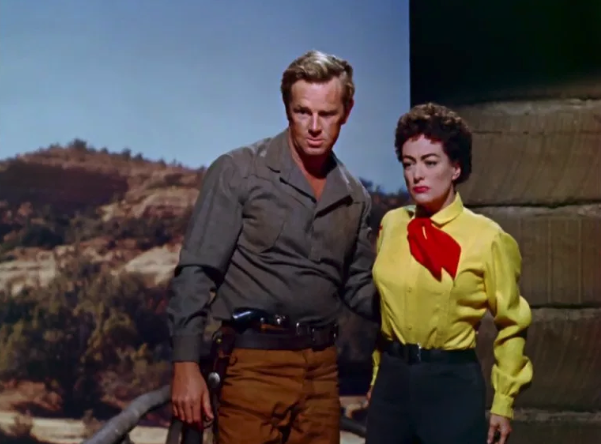 What to Watch on the Small Screen
Johnny Guitar (1954)
Nicholas Ray's Johnny Guitar tells the story of Vienna (Joan Crawford), a headstrong saloon owner who resides on the outskirts of a small Arizona town. Since Vienna is a woman in power, her fellow townspeople have always viewed her with a mixture of bafflement and hostility. And at the film's start, they seize upon the flimsiest of pretexts—Vienna's former lover (Scott Brady) allegedly hijacked a stagecoach—to present Vienna with an ultimatum: close down her saloon or face retaliation.