CHICAGO — South Side teens and kids are transforming vacant lots into flower farms on the South Side.
The flower farms are part of a program from Eco House Chicago, an organization that is working to rebuild economically depressed South and West side neighborhoods through environmentally friendly education and business opportunities. Eco House, which now has programs in Englewood, Woodlawn and Garfield Park, connects with kids in neighborhood schools so the kids can help out at the farm to learn and develop their business skills.
The kids grow "everything from snapdragons to zinnias to sunflowers to dahlias," said Eco House co-founder Quilen Blackwell. The flowers are sold to Chicago businesses once ready, with the profits sustaining Eco House's programs.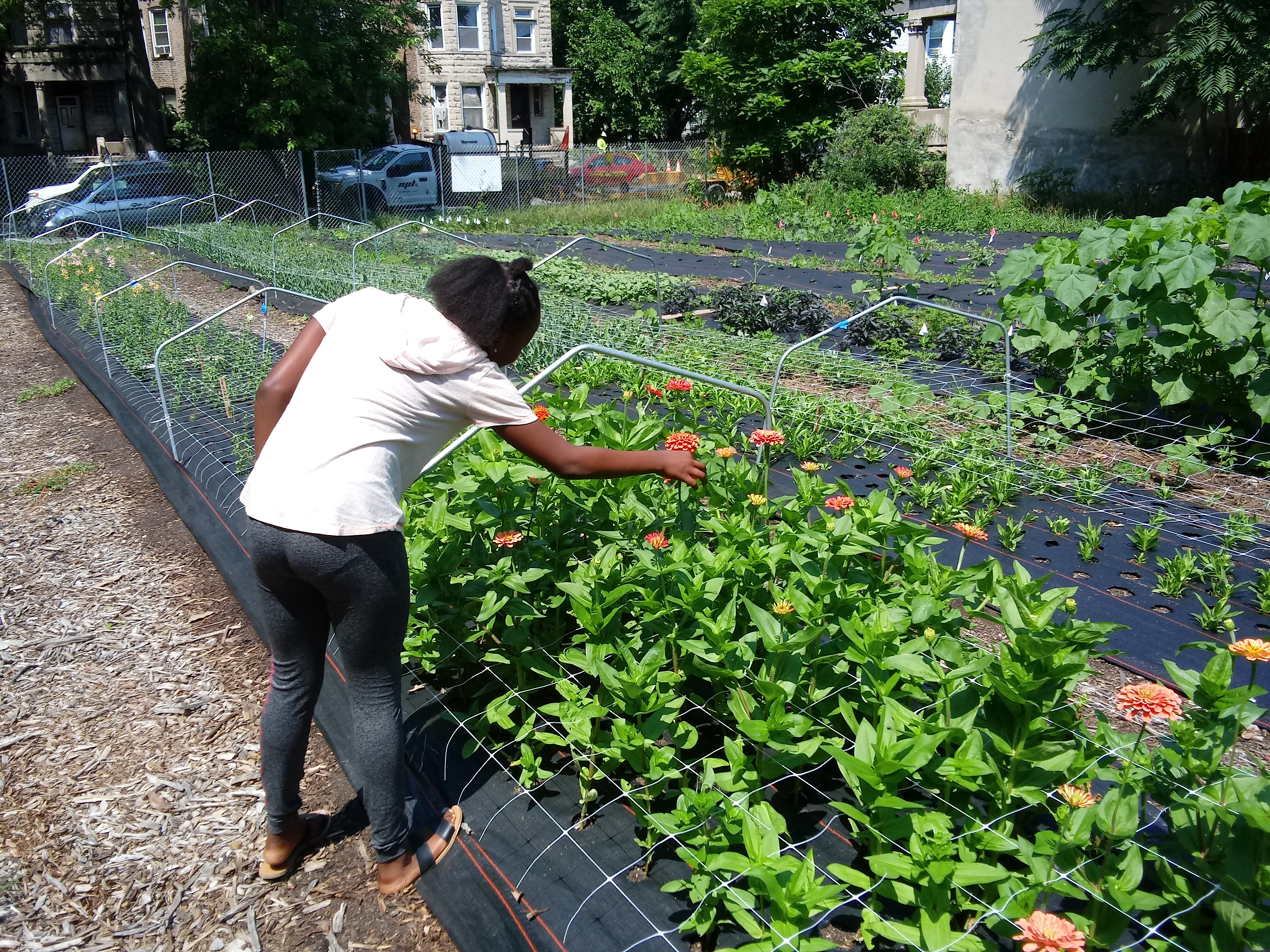 Kids and teens help with planting, caring for flowers and harvesting, but the program also gives them the opportunity to dip their toes into STEM-related work by building and maintaining the systems that provide solar power and rainwater to the farm.
But the program isn't just about educating locals: Participants get a share of the profits when the farm's flowers are sold, providing economic value to residents, Blackwell said.
"A lot of these communities … are really down and out: high poverty rates, high crime, high violence rates. A lot of the people who live in these neighborhoods generally feel like they've been left behind, especially as the larger part of the city has prospered …," Blackwell said. "It's just really cool to see just how people have really been changed and really sort of believe in a positive future, not just for the community but for their own individual families and their own individual lives."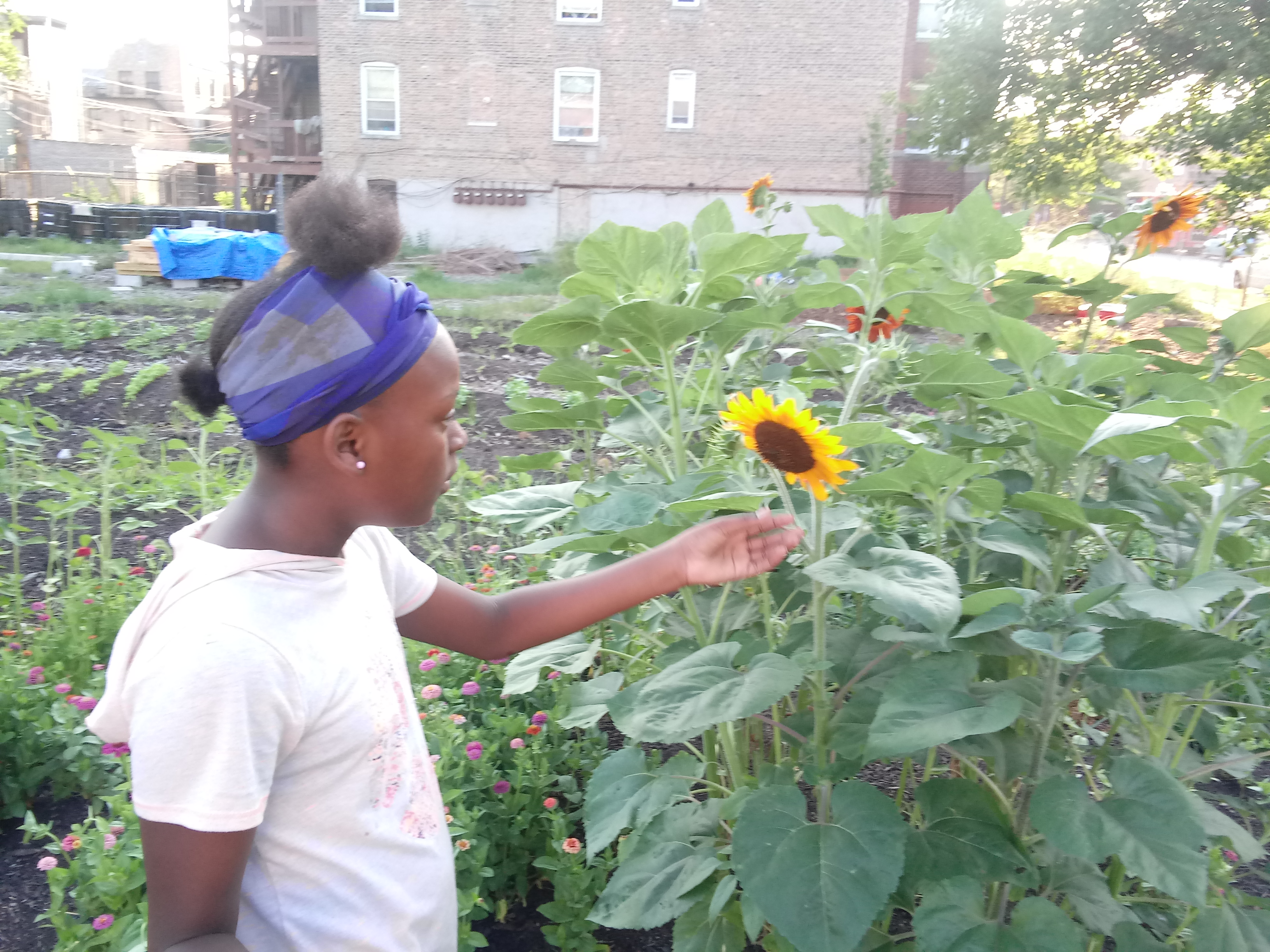 The program started with a farm near Englewood High School in 2016; there, dozens of students helped grow vegetables, flowers and fruit and were given a stipend.
Eco House organizers realized there were limitations to that plan: There were issues with water access and on-site power, Blackwell said, and the stipends for the students were funded through a grant, which are a short-term solution in terms of funding.
At the same time, kids in the program were coming from families that struggled with bare necessities, like putting food on the table or paying rent, and that meant children were having trouble focusing on their education. Blackwell realized Eco House would need to focus on providing economic opportunities, not just education, if it wanted to have an impact on the neighborhood.
Eco House shifted tactics to focus more on growing flowers, a "cash crop" in Chicago due to the "booming" events and hospitality industry in the city, Blackwell said. Organizers created a flower farm in Englewood to pilot the idea, and it worked so well they decided to keep it and expand to Woodlawn this year.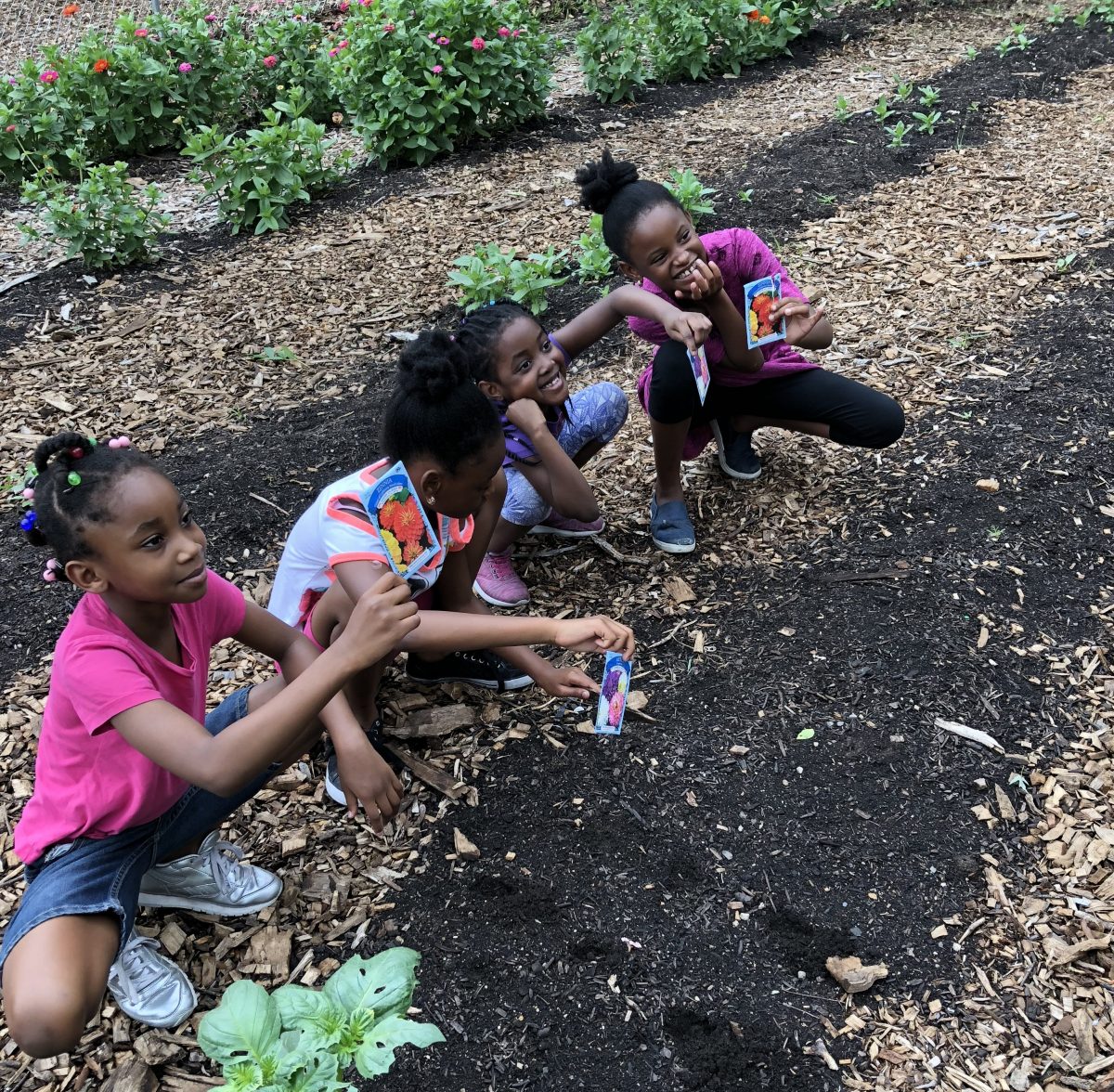 The expansion was led by Ben Anderson, a Woodlawn resident. There was vacant land that had once been a community garden in the 6000 block of South Vernon Avenue, and Anderson and his neighbors decided they wanted to transform the spot into an Eco House flower farm with a community garden next to it.
The new farm and garden spot, called Vernon Park Gardens, has a small park with a stage so locals can host special events. The park and surrounding area will also be home to activities for kids, including game nights or fire pit nights with s'mores, Anderson said.
"I really care about building power with my neighbors," Anderson said. "It is really rewarding to see kind of the light bulb go on when people realize that they're at the table, that their voice matters and they have the ability and the capacity to really change what's happening in our historically depressed neighborhood."
Neighbors have already gotten invested in the spot, Blackwell and Anderson said: At one point, the two were working in the garden when an older woman in a wheelchair approached them. The woman couldn't help with building the park or caring for the plants, but she gave the two a bag of seeds she'd been saving in hopes they could help the garden.
"I think that's the kind of hope and power that is inspiring people," Blackwell said. "People both old and young have been coming together in West Woodlawn to really make this happen."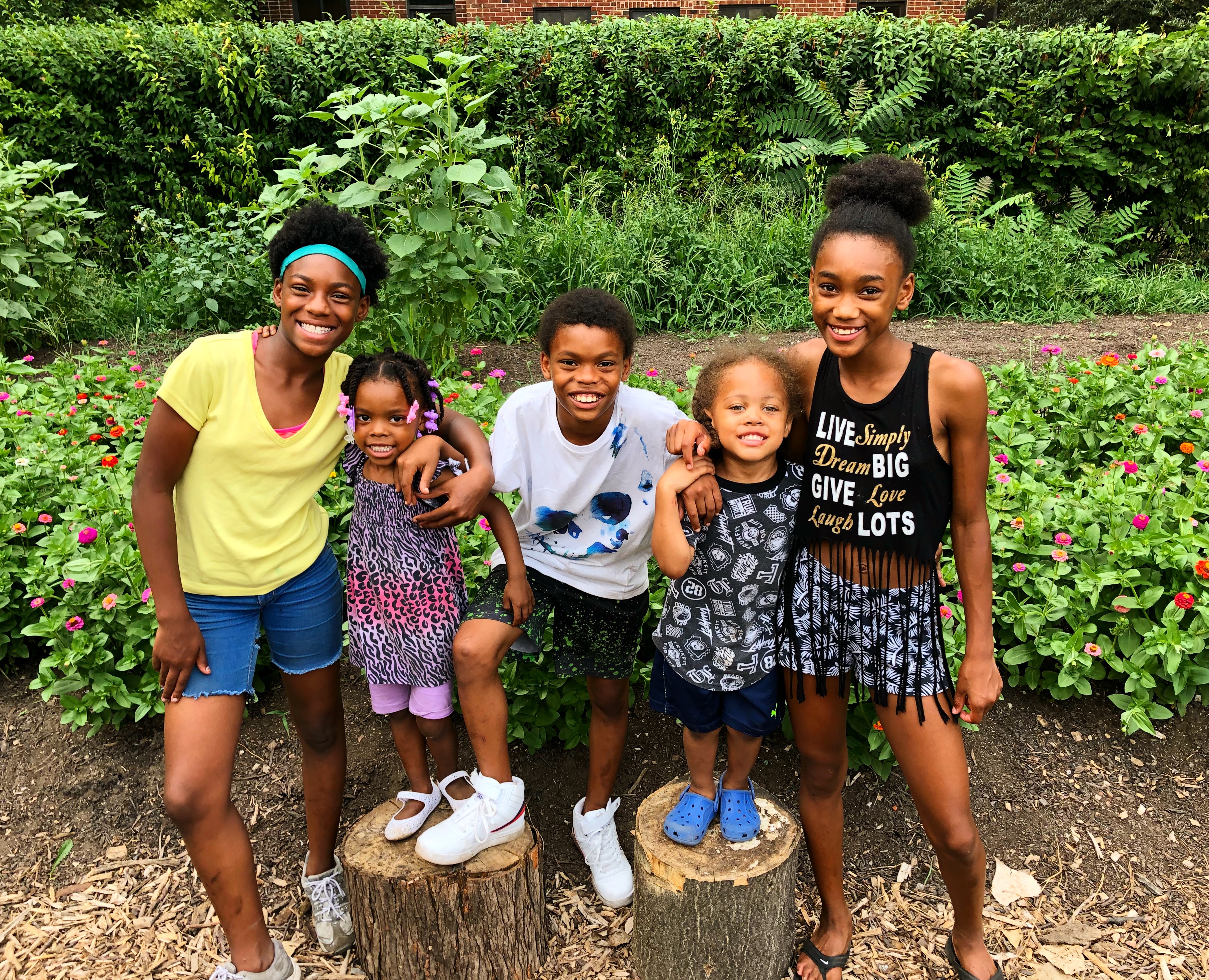 Now, Eco House is considering creating a franchise system so more communities in Chicago — or even outside it — can create their own flower farm programs. Organizers are also thinking of creating a "You Pick Day" where people can come to the farm to buy bouquets or a service where people can sign up to buy bouquets throughout the season and pick up the flowers at special sites.
Eco House is also raising money on GoFundMe, hoping to raise $75,000 for its flower farms and other programs.
The program is helping individuals within Englewood and West Woodlawn, Blackwell and Anderson said, and that helps change those entire neighborhoods.
"Once people have hope that their life has a purpose — that they can add real value to their neighborhood, that there's a way for them to put their kids in a place where they can get a valuable education and learn valuable skills — it transforms the way people view a space, view each other," Blackwell said. "I think this is just an anchor to begin that process of instilling hope in these neighborhoods again."
Vernon Park Gardens hosts its grand opening 3 p.m. Saturday at 6025 S. Vernon Ave.