SOUTH CHICAGO — Residents of an apartment building that went up in flames in South Chicago Friday morning lived to tell harrowing stories of barely escaping, including a man who said: "It was close, really close."
Fire broke out in upper floors of the courtyard building in the 7900 block of South Phillips Avenue around 6:30 a.m. Friday. Several people, including a firefighter, were injured, but none of the injuries were considered life-threatening.
The cause of the fire is under investigation. Fire investigators reportedly consider it suspicious, based on evidence and witness accounts. 
More than 100 people were displaced in the fire. The Red Cross is caring for many of the people on the scene, and a makeshift center was being set up at Rainbow Beach Park.
"We're in the process of setting up a reception center where people can get food, snacks and to give people a place to sit," said Gerry Holmes, a Red Cross spokesman. "Food, water and shelter is the main thing right now. There will be health care professionals to help emotionally."

Fred Smith III was asleep in his family's second floor apartment when his wife woke him up.
She "said there's smoke in the hallway and when I went to the hallway I saw that there was fire coming into the house," Smith said. "I shut the door. I then started getting all of the kids together, getting them by the window because I see we are going to have to get them out through the window, we can't get out of the front door."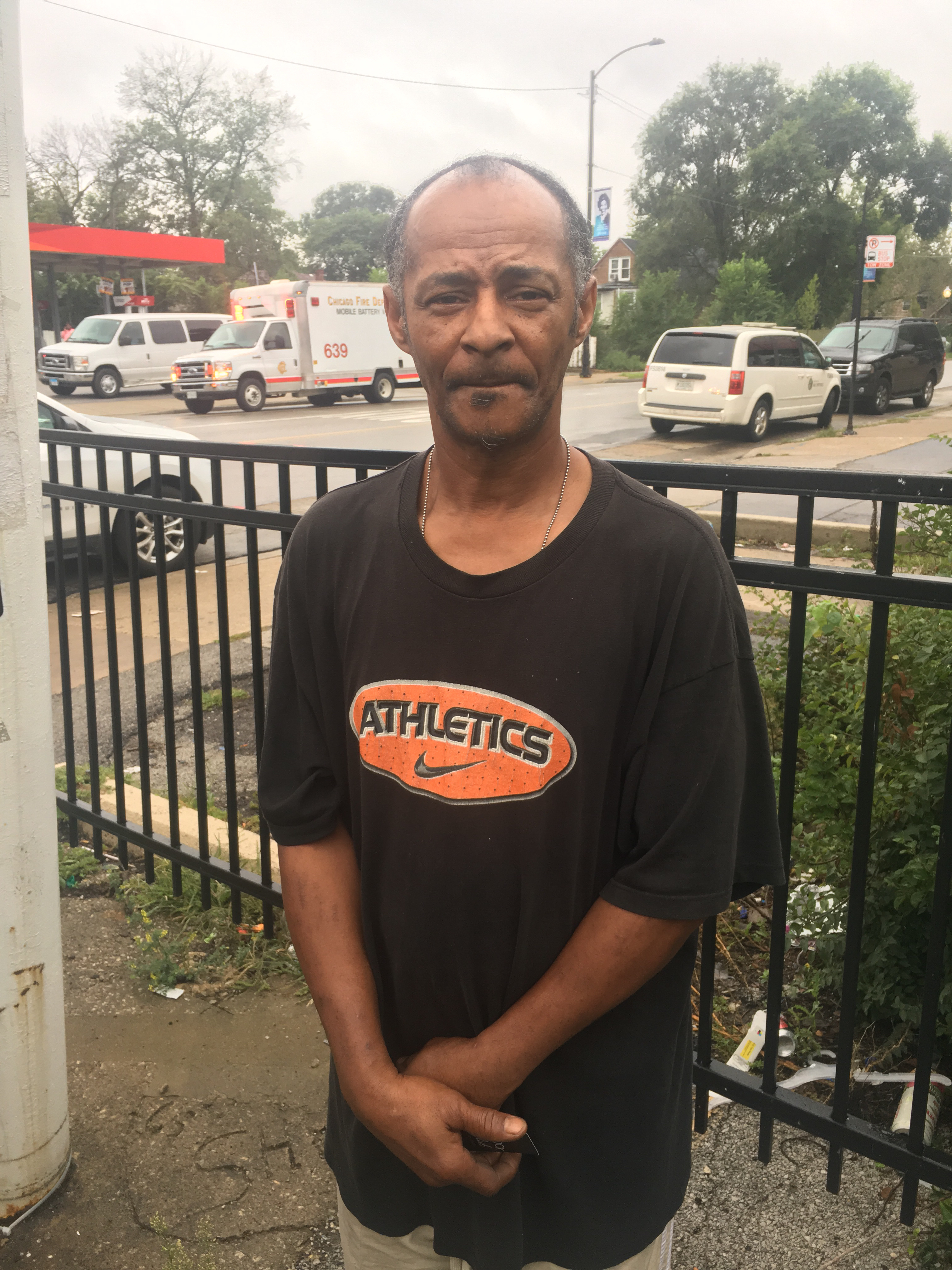 "I started telling them to start tying sheets together. I'm going to have to lower them out the window to get them safe. Then I have a handicapped baby so I would have to do the same thing with her," he said.
"Then the Fire Department came when I began to lower the first one down. Then when the ambulance came the Fire Department started helping everyone out of the window. Then we got safe."
Demetrius Simpson was on the third floor of the building. He said he could hear smoke detectors blaring, but mostly heard other residents warning people of the blaze.
"Pretty much I was asleep and I heard someone screaming out that the building was on fire," Simpson said. "My brother is in his room, I was in my room, we got up and saw that there was a fire and tried to get out.
"It was close, it really close," he said. "By the time we were trying to get out and try to get some things together we tried going to the front room and our front room went up in flames and smoke and stuff.
"I tried to back out but I was stuck in the front room. I couldn't see anything. I had to listen to my brother clapping and the sound of his voice to make my way back to my room and we had to climb down the fire ladder to get out of the building," he said.
"I literally I could look out my window and look to the right and see the front room windows getting busted out by smoke and fire. It was a scary situation this morning."
A "mayday" call was issued by a firefighter at one point during the blaze, indicating a firefighter could be missing or seriously injured in the blaze, but officials tweeted it was "now secure."