WICKER PARK — Happy Friday!
Here are some ideas for things to do this weekend in Wicker Park, Ukrainian Village, West Town and Logan Square. 
Shop For Crafts. The massive Renegade Craft Fair will take over Division Street, offering over 300 makers of hand-crafted goods, along with food and drinks, workshops, DJs from Lumpen Radio and more revelry. Admission is free and the fair is dog friendly. From 11 a.m. to 7 p.m. Saturday and Sunday, on Division Street between Damen and Ashland.
Vegan Renegades Market. As an added bonus for those headed to Renegade, Nature Yoga Sanctuary will host a vegan market in collaboration with Chicago Vegan Test Kitchen. Featuring vegan chefs and cruelty-free crafters, the market is free to attend. RSVP required for one of two sessions, from 3-5 p.m. or 5-7 p.m. Saturday, at 2021 W. Division St.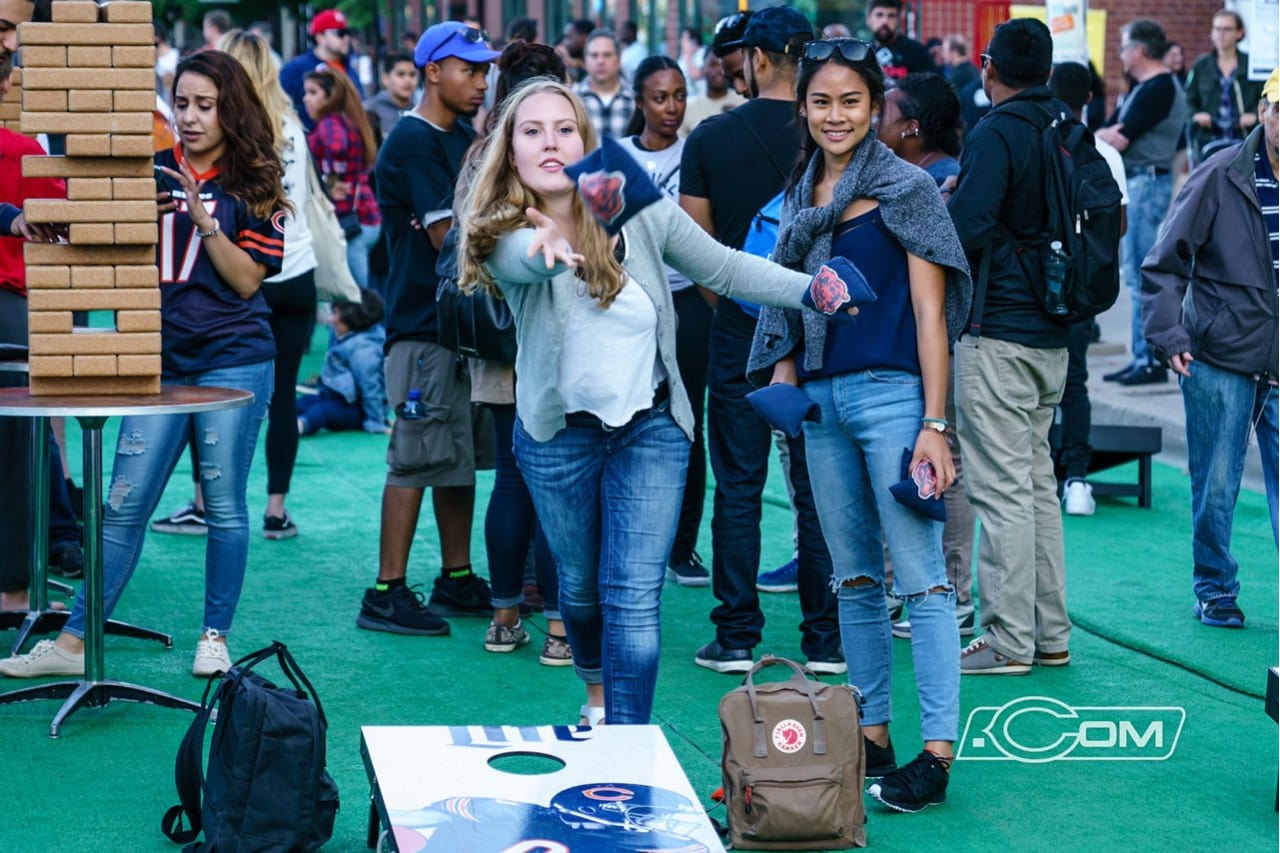 Bears Fans In The Streets. This one's for you, football fans: The Chicago Bears block party returns to Logan Square this Saturday. Expect live music and performances, football-related activities, Bears merch and lots of Miller Lite beer (the fest's sponsor). The free fest takes places from noon – 10 p.m. Saturday, along Milwaukee Avenue between Spaulding and Kedzie.
Explore the Arts. It's the "first Friday" of the month, and that means galleries around the neighborhood will host new exhibits on Friday — and throughout the weekend. Check out the Wicker Park Bucktown Special Service Area No. 33's weekend arts guide for where to go.
All About The Ukraine. Immerse in Ukrainian culture with food, dancing and singing at Ukrainian Village Fest. The family-friendly event also offers a kids' area in the Ukrainian Cultural Center parking lot, plus a beer garden and raffle for adults. Admission is a $5 donation. From 1-10 p.m. Saturday and Sunday, on Superior Street between Oakley and Leavitt.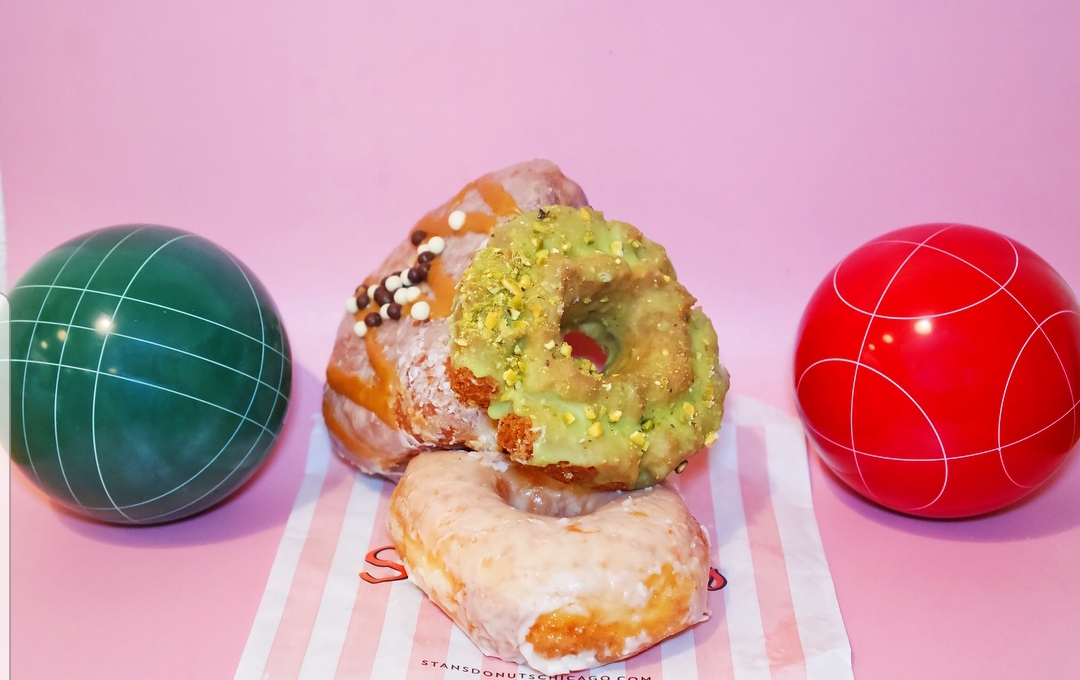 Bocce Battle. American Bocce Company's Battle at the Bridge: Coffee and Donuts features open bocce courts, a coffee vs. doughnut shop worker bocce mash-up and a Bloody Mary bar. Attendees can sample food and drink from Dark Matter, Stan's Donuts and Longman & Eagle. A portion of each ticket sold will benefit Special Olympics Illinois. Tickets, $20-$30, can be bought here. The event runs from 10 a.m. to 2 p.m. Sunday at Bridge 410, 410 N. Paulina St.
Pony Rides and Petting Zoo. Holy Rosary Church is hosting an outdoor party with pony rides, a petting zoo, games, grub and more. The free "Taste of Holy Rosary Church" kicks off at 10:30 a.m. and ends at 6 p.m. Sunday, at 612 N. Western Ave.
Cheap Juice. Real Good Juice Co.'s 4th birthday weekend will bring the cost of its usually pricey juices ($8-10) down to $4 at all of the chain's outposts including Bucktown/Wicker Park. There is one catch: The deal is only offered for an hour starting at 4 p.m. and each juice lover can only buy a maximum of four juices, while supplies last. From 4- p.m. Saturday, 1616  N. Damen Ave.
Take a peek inside Logan Square's historic homes: Logan Square Preservation's 33rd biennial house walk is set for Saturday from 10 a.m. – 5 p.m. The event will take neighbors around to eight historic homes, including the newly-renovated Ryan Mansion, which was originally built in 1907. Tickets can be bought online for $35 on the day of the event.
Derek Erdman Art Show. "A Young Person's Guide to Hot and Sour" will be Erdman's first show since coming back to Chicago last fall after several years in Seattle. Erdman, who also created the controversial "Feed the Rats" poster, told Block Club that prints of the rat poster will be for sale at the show, which is "about good things and bad things in life and how they're sometimes hard to tell apart." Free, from 7-10 p.m. Saturday, Living Room Realty Art Gallery, 1530 W. Superior St.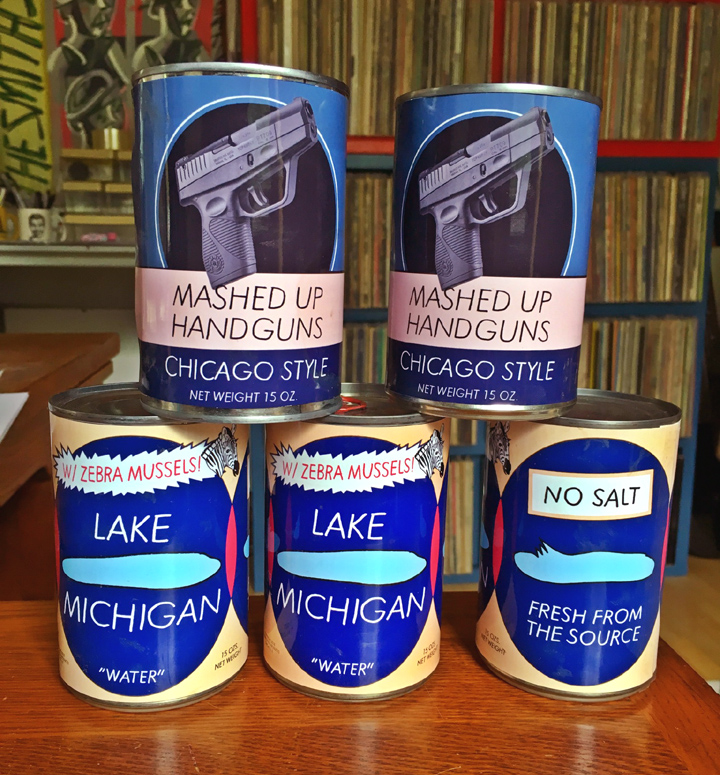 Don't Leave Your Dog Alone On Saturday Night. The Dog's Day, a pop-up bar for dogs and the people who love them, opened last weekend. This Saturday, the bar will host a "Bad to the Bone Party" with DJs, raffles and a costume contest with prizes awarded to the baddest looking bada– dogs, according to a poster. Admission to the party, which starts at 8 p.m., is a $5 donation, at 2367 N. Milwaukee Ave.