ENGLEWOOD — Joseph Mason hopes a new job as principal at Urban Prep Academy's Englewood campus will give him a new platform to change the lives of students in one of the city's most underserved communities.

Urban Prep Academy's Englewood campus at 6201 S. Stewart Ave.  is one of three campuses in the Urban Prep Academy network of charter schools — a group of schools best known for their streak of 100 percent of their graduates being admitted to college.  

Mason, a Chicago native and graduate of Kenwood Academy, said having sports and mentors to lean on growing up kept him on the right track. Mason went on to attend Union College in Schenectady, N.Y.

"I've been fortunate enough and privileged enough to have two mentors in my life who helped guide me and so I think about the young men that I serve and how one or two mentors may ultimately affect their trajectory and having those positive role models goes a long way," Mason said. "That pushed me."

Following graduation, Mason said he was unsure of what he wanted to do next and decided to become a Teacher For America corps member.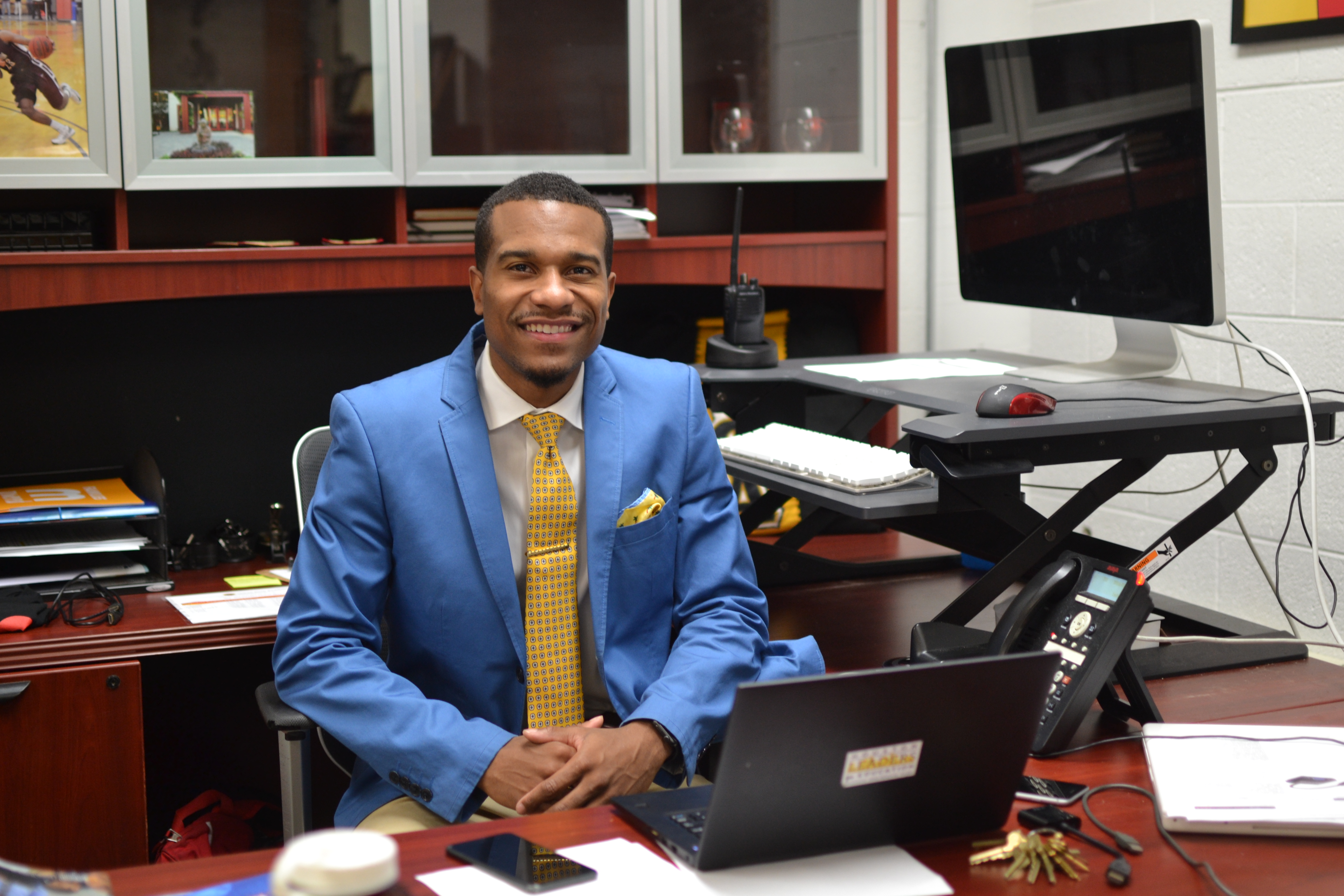 "I knew I didn't want a traditional office job and I also had a passion for helping young people and giving back," he said.

Mason began his teaching career at Urban Prep's Englewood campus as a math and special education teacher in 2013.
But after four years on the job, he decided he wanted to do more at the school. He was prompted to complete the Columbia Teachers College Summer Principals Academy, a 14-month graduate education program focused on urban schools. During the program, Mason learned how to support teachers in their growth, evaluate curriculum and developed other leadership skills.
"I felt like I wanted to impact more students and not just the ones who are in my classroom on a daily basis," Mason said.
When he finished the program, Mason was hired as an assistant principal at KIPP Houston High School, a charter high school in Houston, Texas, for the 2017-18 school year before he ultimately returned to Chicago. 

Whitney Knight, director of school leadership for Chicago/Northwest Indiana region for Teach For America, said Teach For America has continued to work with Mason to prepare him for his new role as principal. 

"Joseph's story is one that we've seen happen over and over again and it's definitely something to have that experience — not only as a teacher but as a student — in that community," Knight said. 
Mason said his Urban Prep Englewood is one of the recipients of Chicago Public Schools' Community Schools Initiative grant, which will provide the school with funding for before-school, after-school and summer programming for students and families over the next five years. The total amount of the grant fluctuates depending on the size of the school's population. 
Looking ahead to his tenure as principal, Mason said he wants to give his students a "robust high school" experience and wants to make sure his teachers feel supported.

"For me the biggest thing is that my students receive a holistic experience from not just academics but incorporating the arts, athletics," he said. "With that [we want to] provide rigorous curriculum that engage our young men and allow them to see themselves in the curriculum."
Urban Prep also operates campuses in Bronzeville and University Village.
Do stories like this matter to you? Subscribe to Block Club Chicago. Every dime we make funds reporting from Chicago's neighborhoods.