WICKER PARK —  A big metal box with a window in it landed on the CTA Damen Blue Line 'L' platform last week and immediately piqued the curiosity of commuters.
"What is this?" Block Club reader Gordon Meyer asked on Wednesday in a message that included a photo of the newly-installed structure, on the northbound side of the tracks. 
After tweeting out the photo of the box, folks had plenty of theories on what it could be, from pizza oven to Port-o-Potty, to Panic Room, to new model TARDIS  and even a Teletransporter.
Alas, it's only an office.
Well, a supervisor's booth, to be exact, according to Irene Ferradaz, a CTA spokeswoman. 
"This is a supervisor's booth, to be staffed by CTA rail supervisors. It will house communications and other CTA system equipment," Ferradaz said.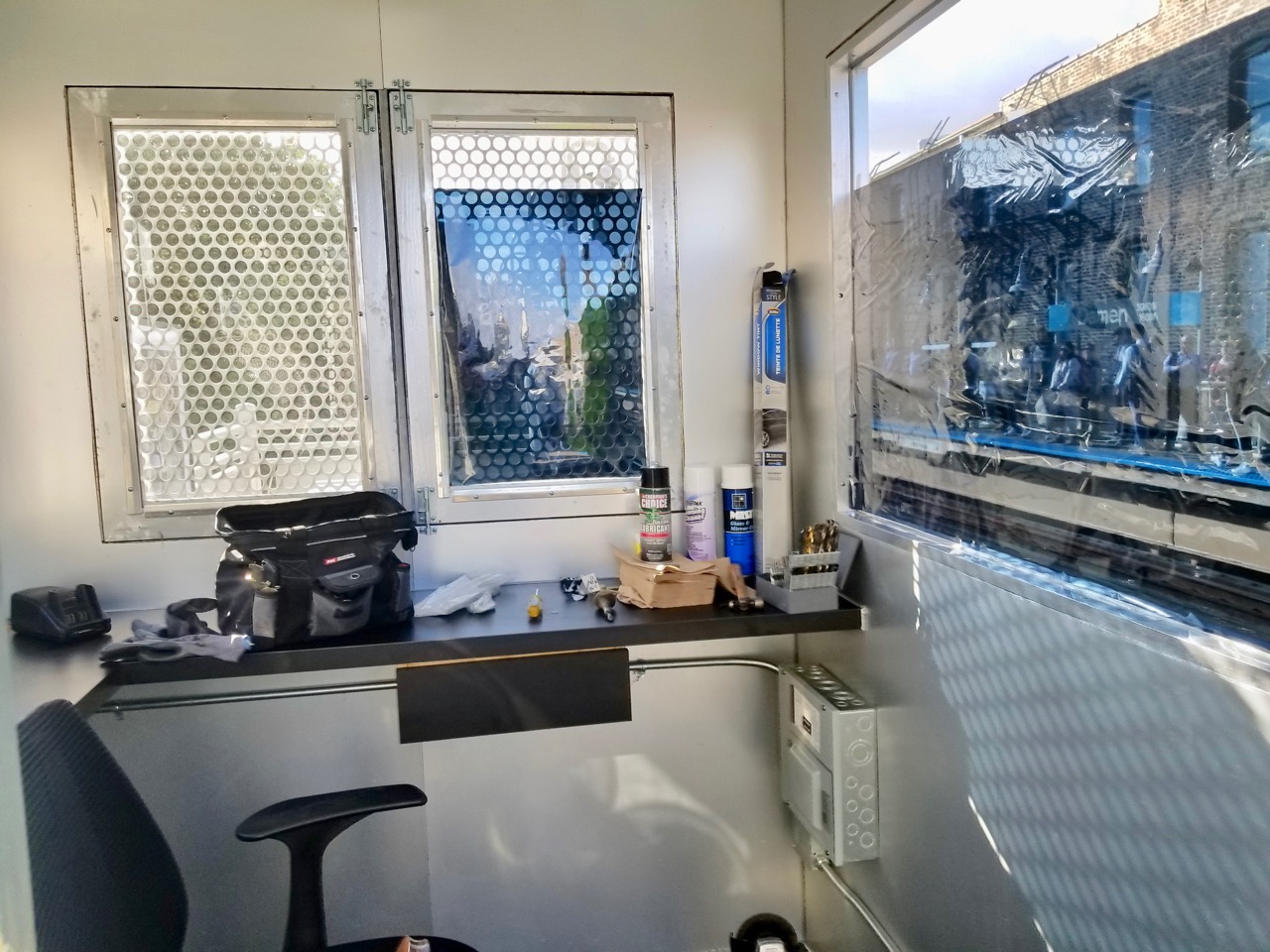 On Thursday, a carpenter was putting the finishing touches on the brand new booth, which still had a piece of cellophane covering the front window, ready to be peeled off by the booth's inhabitant so they can have a front-row view of the people waiting on the opposite track, to go Downtown.
A CTA rail supervisor who was onsite scoping out his new environs declined to be named. The supervisor said that he will soon be working in the booth, and that the booths are "common at busier stations."