LITTLE VILLAGE — Nearly 200 mourners prayed over six caskets Saturday at a tear-filled funeral for six of the 10 children killed in a devastating Little Village fire.
Family, friends and community members gathered at Our Lady of Tepeyac Church, 2226 S. Whipple St, to grieve the deaths of Nathan Contreras, Cesar Contreras, Xavier Contreras, Ariel Garcia, Amayah Almaraz, and Adrian Hernandez.
During the services, Bishop Alberto Rojas offered condolences to the family and said the gathering was aimed "to comfort family and pray" during the "darkness."
"The death of these little angels … has left the family, friends and community completely shocked," Rojas said, urging those in attendance to support the family and one another in the coming days and months.
Two hours before the funeral services, the church hosted a wake. Family and friends walked along the six caskets arranged in a semi-circle with the smallest at the center.
Family and friends wore white t-shirts with photographs and names of all 10 children.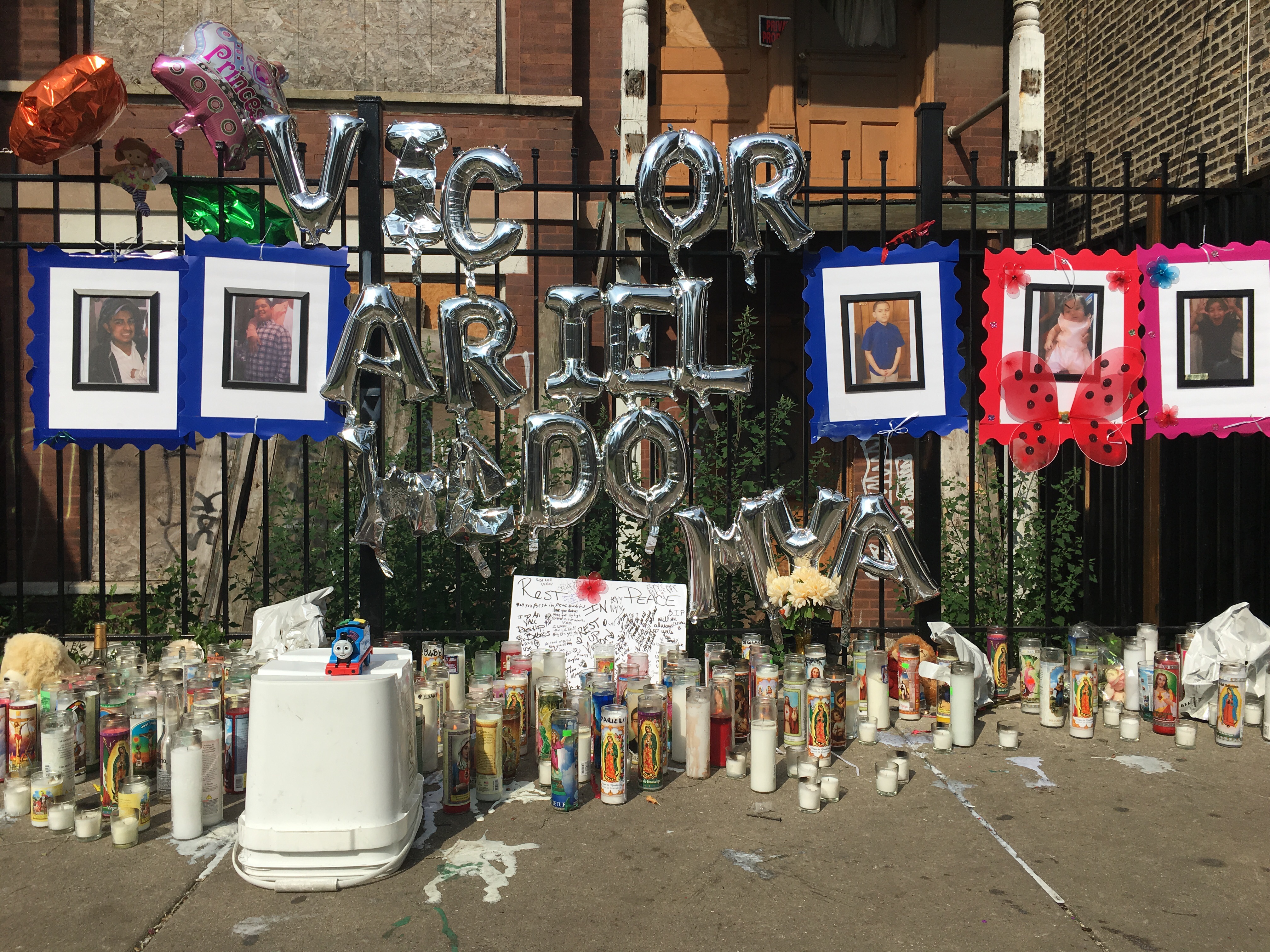 The fire was Chicago's deadliest in more than 40 years, killing 10 children between the ages of 16 and 3 months attending a sleepover August 26 at 2224 S. Sacramento Ave.
The fire began in the rear of the building and spread to the front. Fire officials originally said no smoke detectors were found in the building, but on Wednesday the department said it had found a smoke detector at the scene — but it didn't function because it didn't have a working battery.
The cause of the fire has been classified as "undetermined" for now, according to the Fire Department.
"This is a tragedy beyond anything I ever dreamed in my life," said Ramonita Reyes, the victims' grandmother told ABC news after the fire. 

Following the funeral services, family and friends poured onto the sidewalk outside of the church, tears streaming down their faces as they watched the six caskets carried out of the church.
Yolanda Ayala, the mother of five of the children who died in the fire, sobbed and held on to a family member for support on the steps of the church as the casket of her three-month-old daughter passed by.
Funeral services for three-year old Alanni Ayala, five-year old Gialanni Ayala, 10-year-old Giovanni Ayala and Victor Mendoza have not been announced.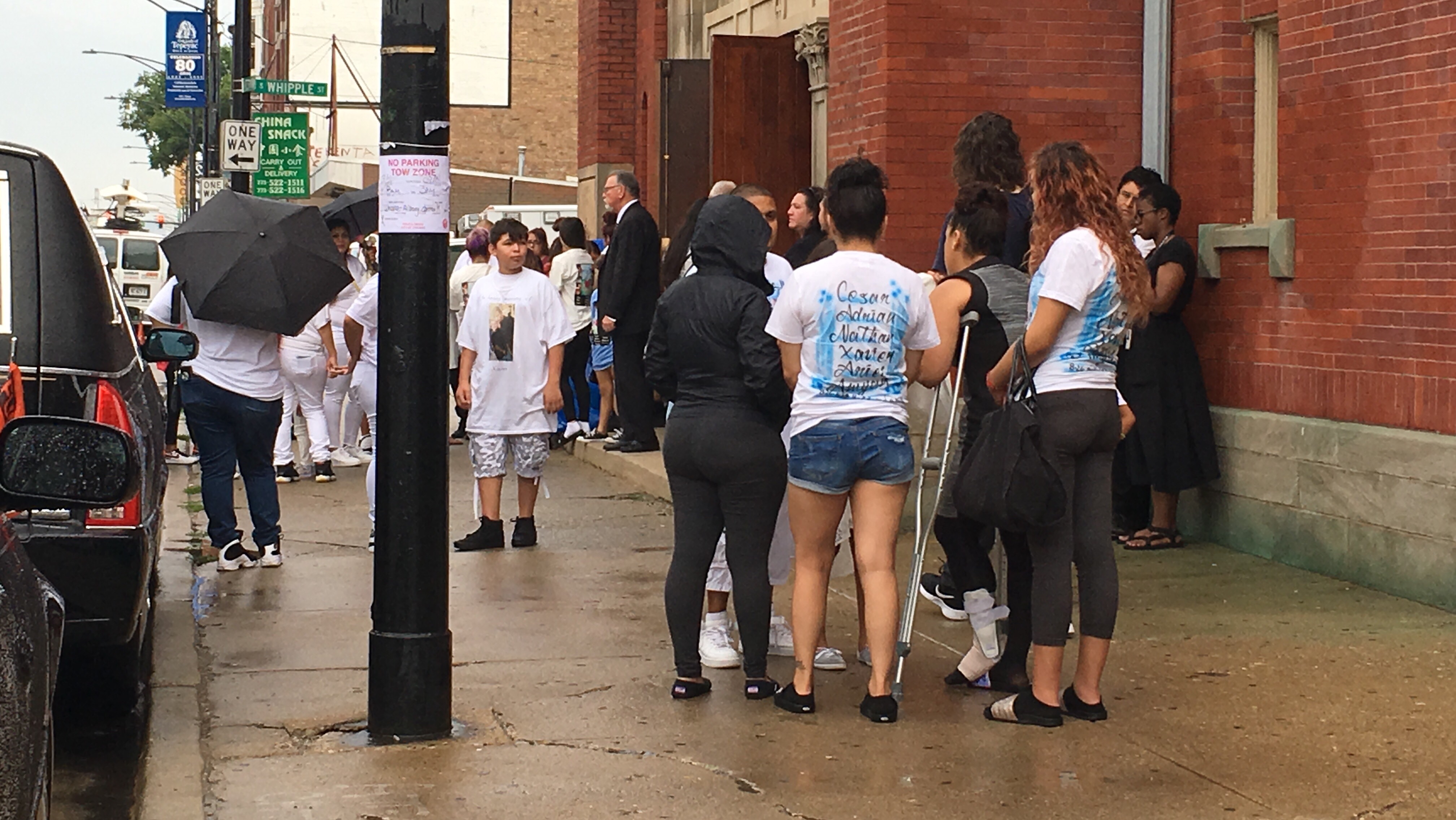 Previous Coverage:
Owner Of Building Where 10 Kids Died In Sleepover Fire Hit With Dozens Of Code Violations
Don't Judge Moms Whose Kids Died In Little Village Fire, Family Friend Says After Scathing DCFS Report
Deadly Fire That Killed 9 Kids Happened In Building With History Of Electrical Violations
10th Child Dies From Injuries Suffered In Little Village Sleepover Fire
After Children Die In Devastating Little Village Fire, Community Rallies To Raise Money For Families