LOGAN SQUARE — Drip coffee and espresso are already flowing at Four Letter Word coffee shop, the latest spot to join a hot stretch of Diversey Avenue.
The effortlessly hip coffee shop has officially taken over the storefront at 3022 W. Diversey Ave., across the street from farm-to-table eatery Cellar Door Provisions and wine shop Diversey Wine.
It's currently open with limited hours: from 9 a.m.-2 p.m. this Saturday and Sunday; 7 a.m.-3 p.m. Tuesday-Friday and 8 a.m.-4 p.m. the Saturday, Sept. 8 and Sunday, Sept. 9.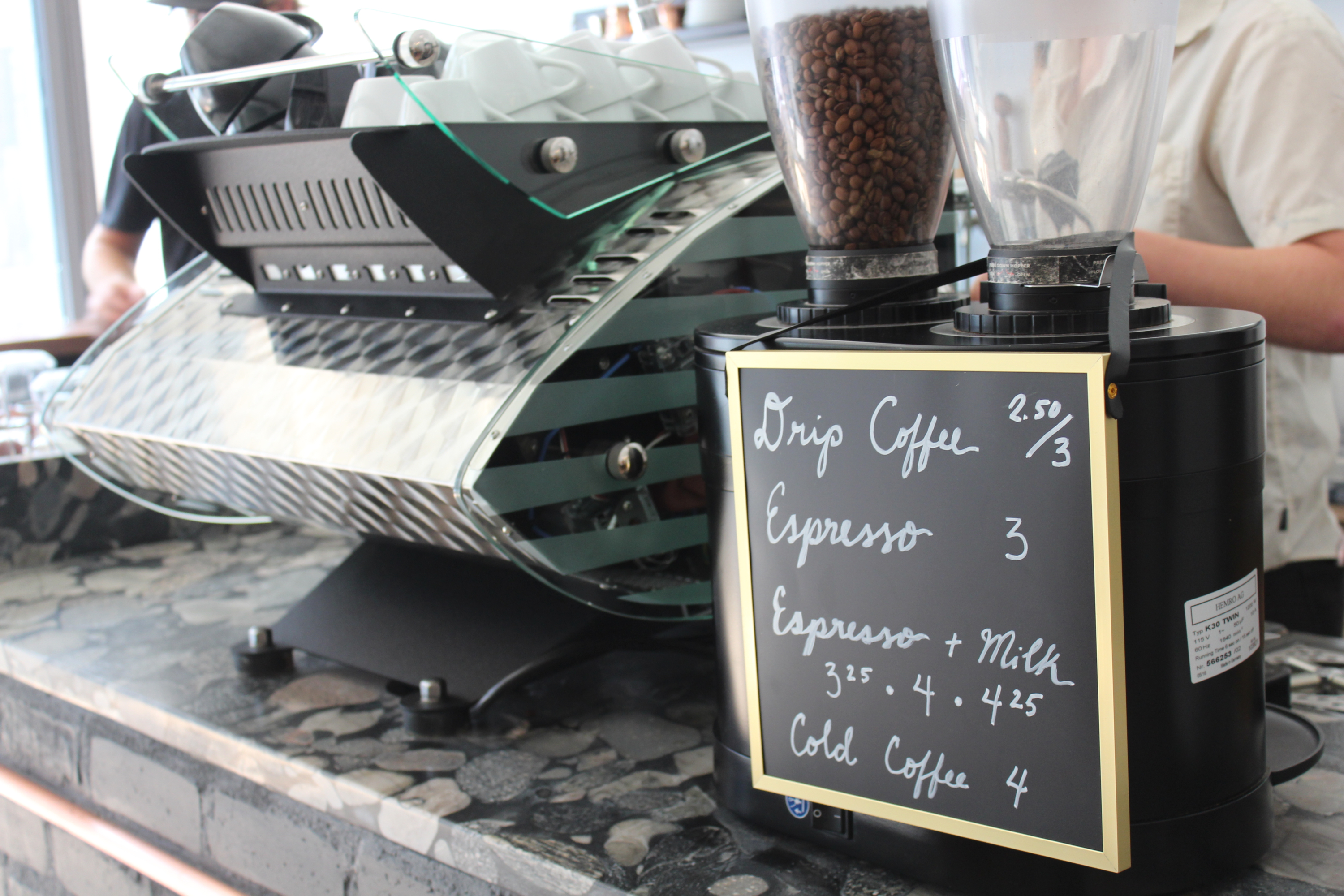 Right now, the coffee shop is only serving espresso, drip coffee and cold coffee. The full menu, including teas from Spirit Tea, pastries from neighbor Cellar Door Provisions and Turkish-style coffee — in addition to what they're already serving — will launch on Sept. 10, according to co-owner Ria Neri.
Neri said she and her business partners and longtime friends, Eylem Ozkaya and Kevin Heisner, who co-owns Heisler Hospitality, chose the storefront on Diversey Avenue for its proximity to their friends' businesses, Cellar Door Provisions and Diversey Wine. 
"They're our friends, and that's really how this came into fruition was through that friendship," Neri said.
"We admire each other and share the same ethos."
RELATED: Four Letter Word Coffee Shop To Open In Logan Square
It's Four Letter Word's first brick-and-mortar coffee shop in Chicago.
The trio launched Four Letter Word in 2014, when they opened a coffee shop and roasting facility in Burgaz Island, Istanbul. Several years later, they opened a roasting facility in The Plant, an innovative production facility in Back of the Yards, where they still make coffee.
The Logan Square coffee shop is the group's latest project.
Inside, much of the furniture, artwork and details have ties to local makers and artists.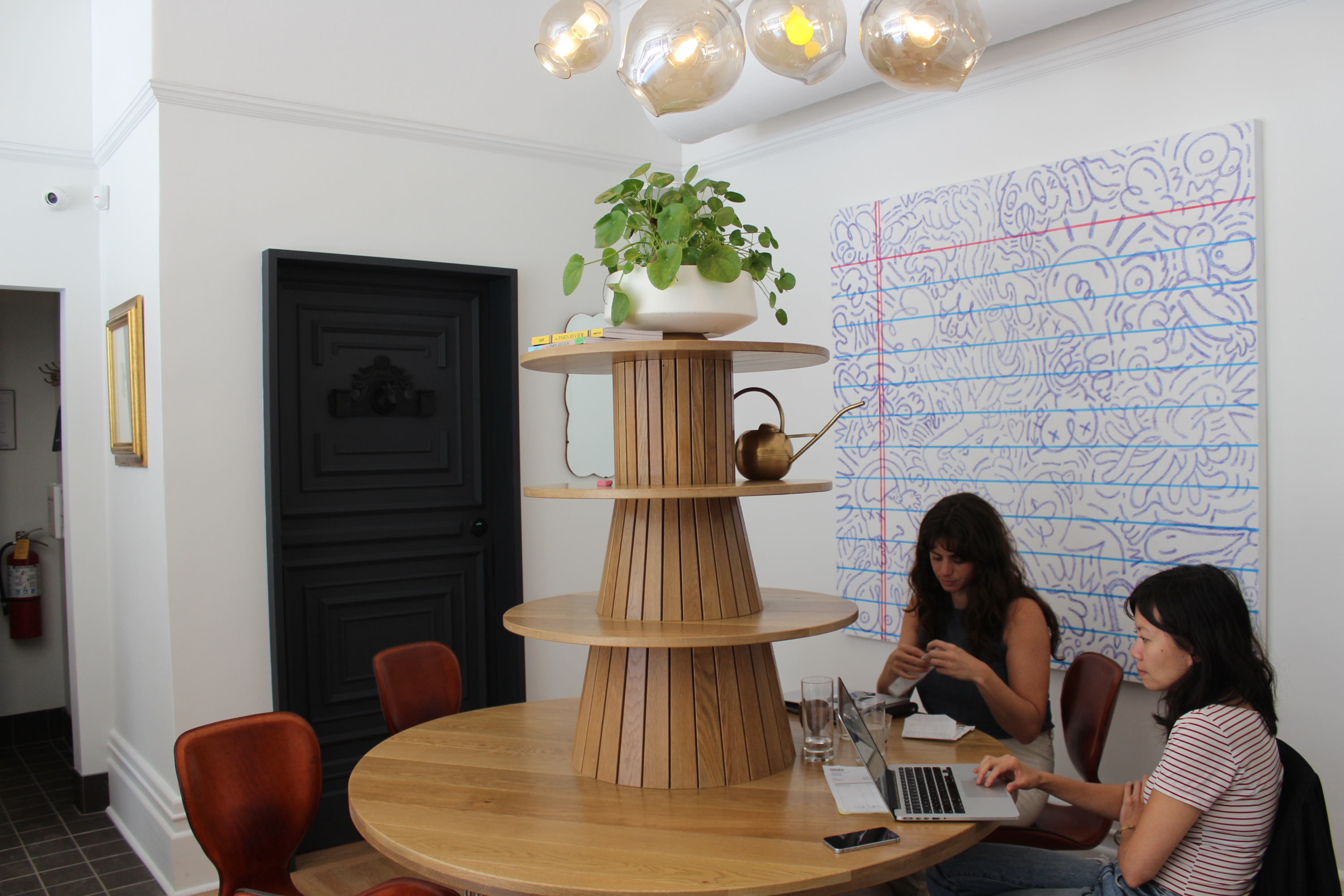 The tiered table in back was designed by Heisner; he also made the blue and white art hung on the back wall. Chicago-based ceramicist Grey Remedy supplied the coffee mugs for serving. The bulb light fixtures above the coffee bar were painted by a small hand-painted sign business called Finer Signs, also based in Chicago. Local housewares brand Manual is making custom bar stools for the space.
And, finally, Neri and her partners designed the exterior sign, which Pilsen-based fabrication shop Wayward Machine brought to life.
"It's an ode to signal flags and boats [because] we started on an island in Istanbul," Neri said.
On Friday afternoon, friends and customers filled the shop — just as Neri and her partners envisioned.
"It's feel great," Neri said of the opening. "It feels really good. I just haven't come to that feeling yet, but I know I will when everything settles down."