CHICAGO — One of the best documentaries of the year finally gets a Chicago theatrical opening this week, as Bing Liu's debut feature Minding The Gap opens at the Gene Siskel Film Center. Winner of a special jury prize at Sundance Film Festival earlier this year and produced by Chicago's own Kartemquin Films, make time to see this one so when it's nominated for an Oscar (!), you can say you saw it when…

Also in the mix this week, a layered British period piece with stellar performances, a sci-fi thriller with hints of drama, and a sports documentary crafted from archival footage that proves just how impressive it is to witness an athlete at the top of their game.
Third Coast Review breaks down the rest of your movie options here. Want more film coverage? They've got plenty more here.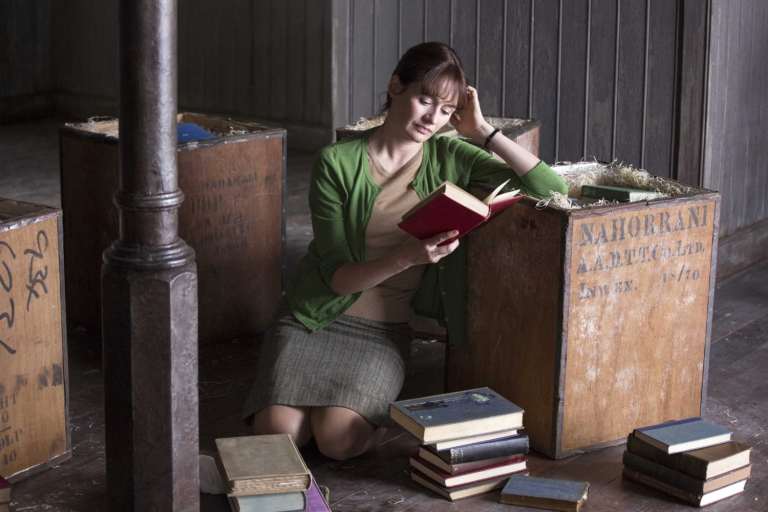 A Layered Story And Terrific Performances Make "The Bookshop" Worth a Visit
"The Bookshop," a bittersweet, fragile drama set in 1959 England based on the novel by Penelope Fitzgerald, centers on Florence Green (the always great Emily Mortimer), a widow who has spent months arranging to open the first bookshop in a coastal community. On the eve of her opening, she is informed by the most influential woman in town, Violet Gamart (Patricia Clarkson) that she'd rather see the long-empty historic building become an arts center where guest lecturers and various exhibits might be housed. It's not that there aren't other vacant properties in the area, but apparently once Gamart sets her mind to something, not getting it would seem like an affront to common decency.
What follows is an attempt by Gamart to passive-aggressively use her influence to destroy Florence's business and life, since she also lives in the building and spent all of her money making both spaces livable.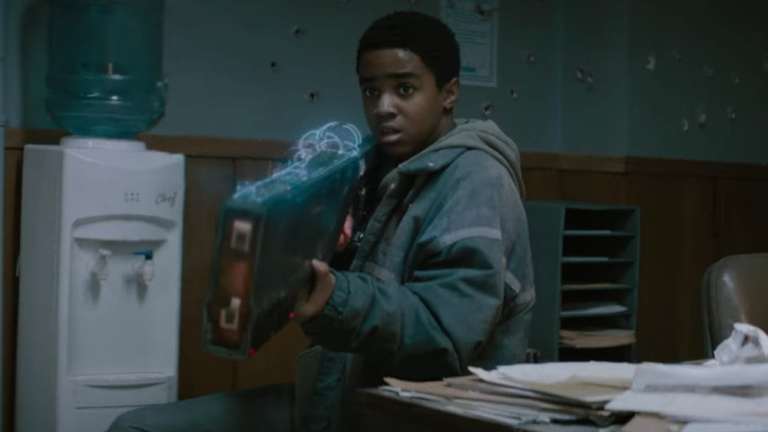 "Kin" Proves An Interesting Blend Of Sci-Fi And Family Drama
Mixing genres can be a tricky thing in the movies, but in the last couple years, some of the finest exercises in horror— "The Babadook," "A Quiet Place," "The Witch," "Hereditary" —have been as much about the drama that threatens to tear apart the central family as they are about a monster or demon. And of course, last year's king of the hill, "Get Out," was a clever social satire blended with thriller elements.
Science fiction is a bit different, since it's had roots in social commentary almost since it was created. But with the new film "Kin," the Australian-born sibling (twins, actually) directing team Jonathan and Josh Baker bring us a science fiction story that is more about a fractured family trying to hold it together under extreme pressure.
An Athlete At The Top Of His Game In "John McEnroe: In The Realm Of Perfection"
There's a moment in the footage presented in the documentary "John McEnroe: In The Realm Of Perfection" in which McEnroe dives for a ball he knows he has no chance of hitting. The moment is particularly spectacular because he wearing an all-white tennis outfit and the courts of the 1984 French Open, in which he's battling against Ivan Lendl, are made of red clay. He slides across a small section of clay and lays face down in it, holding the moment for beat too long for dramatic effect. If you hadn't figured it out already in that instance, McEnroe played each match knowing full well that all eyes were on him. He was putting on a performance that included drama and humor, heroes and villains (usually him), and a skill level unmatched at the time. It was theater of the ego, and McEnroe was its Lawrence Olivier.
Directed by Julien Faraut (curator of the French Sports Institute's film collection), "In The Realm Of Perfection" is not a telling of the career of John McEnroe —f ar from it. The film results from Faraut's own discovery of a cache of 16mm film cans shot by Gil de Kermadec (the former technical director of the French Tennis Federation) and his sizable team, all of whom were less interested in the players' lives or even their matches, and more intent on capturing their technique. They did it all in the interest of creating instructional movies, which they deemed as important a part of film history as the works of Orson Welles or Alfred Hitchcock.
The documentary opens today for a weeklong run at the Gene Siskel Film Center.
"Minding The Gap" Is One Of The Finest Documentaries Of The Year
One of the most impressive feature debuts I've seen in quite some time is Bing Liu's documentary :Minding the Gap," about three boys growing up in Rockford, Ill. and bonding by their mutual love of skateboarding. It just so happens that one of the three boys is the filmmaker, along with Zack, who struggles with alcohol dependency and a violent temper, and Keire, an African-American kid with an infectious laugh and a troubled family dynamic. Liu himself comes from a home in which his stepfather regularly abused him, and as the film moves forward, it becomes clear that skateboarding isn't going to be its sole focus. In fact, it's the escape from their real lives that is painful and damaging.
Liu keeps things simple in the beginning, showing the boys in their element at the local skateboard park and using the downtown area as their own personal playground. I've seen references to them being from the "wrong side of the tracks," but if Rockford has a right side of the tracks, Liu keeps it pretty well hidden in the movie.
The film opens today for a two-week run at the Gene Siskel Film Center. It is also available on Hulu for streaming.
---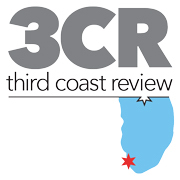 This weekend film guide was created by Third Coast Review, which has been bringing Chicago news, previews and reviews about theater, film, music, visual arts, books, food, museums and beyond since January 2016.