CHATHAM — 5 Loaves Eatery, a community staple in Chatham, is back in business  just days after thieves ripped off copper wiring, forcing a temporary shutdown.

Community support poured in for the restaurant at 405 E. 75th St. after the owners wrote a Facebook post about their re-opening plans on Sunday.

By Wednesday afternoon, customers filled nearly every table in the restaurant, eager for one of the restaurant's signature dishes.

South Side resident Susan Wade was among the guests patiently waiting for her order of chicken strips and fries while attempting to avoid Wednesday's rain. She said although she's only been to the restaurant a few times, she enjoys the food — and values supporting black-owned businesses.

"I've had their pancakes, grits, the breakfast across the board, they're yum," Wade said.

Despite a string of break-ins over the years, no plans are in place to move the restaurant. In fact, expanding the restaurant has been discussed, according to Tish Brown, a longtime cashier.

"We're good, we're not moving, we just have to find a way to keep them from stealing," Brown said. "There's not a lot you can do when it's outside."

In the Facebook post, owners said locks, gates and cameras on site have not deterred thieves over the years.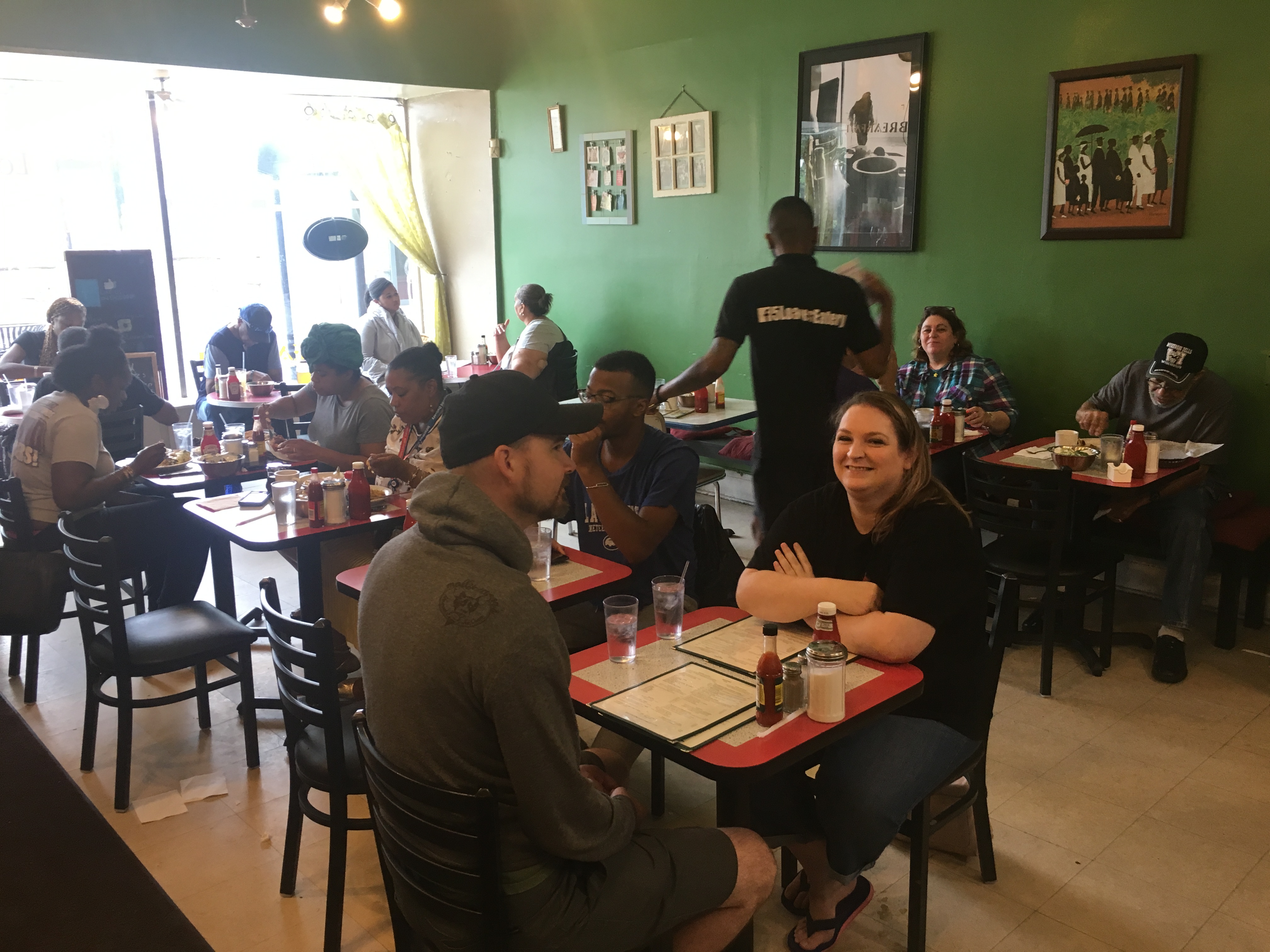 With the restaurant again humming with activity, Brown thanked the community for its continued support while also calling on people to speak up if they see trouble.
"We appreciate our customers and community for their support, that's why we don't want to move," she said.