DOWNTOWN — The mother of five children killed in a tragic Little Village fire over the weekend is being criticized by the public after the Department of Children and Family Services announced it had investigated her nearly two dozen times over 14 years.
Though the majority of complaints against the mother were determined to be unfounded, the department took the rare step of releasing a detailed list of the allegations against Yolanda Ayala on Wednesday.
RELATED: Little Village House Fire That Killed 10 Children Is Deadliest In More Than 40 Years, Fire Officials Say 
The fire was Chicago's deadliest in more than 40 years, killing 10 children between the ages of 16 and 3 months early Sunday in the 2200 block of South Sacramento Avenue. The four mothers of those children are now being investigated by the Department of Children and Family Services for allegations of neglect related to the fire.
DCFS had investigated Ayala, who lived at the house where the fatal fire occurred, 21 times between July 2004 and March 2018, according to a news release from the agency. Ayala lost five children in the blaze: Cesar Contreras, 14; Nathan Contreras, 13; Xavier Contreras, 11; Ariel Garcia, 5; and Amayah Almaraz, 3 months.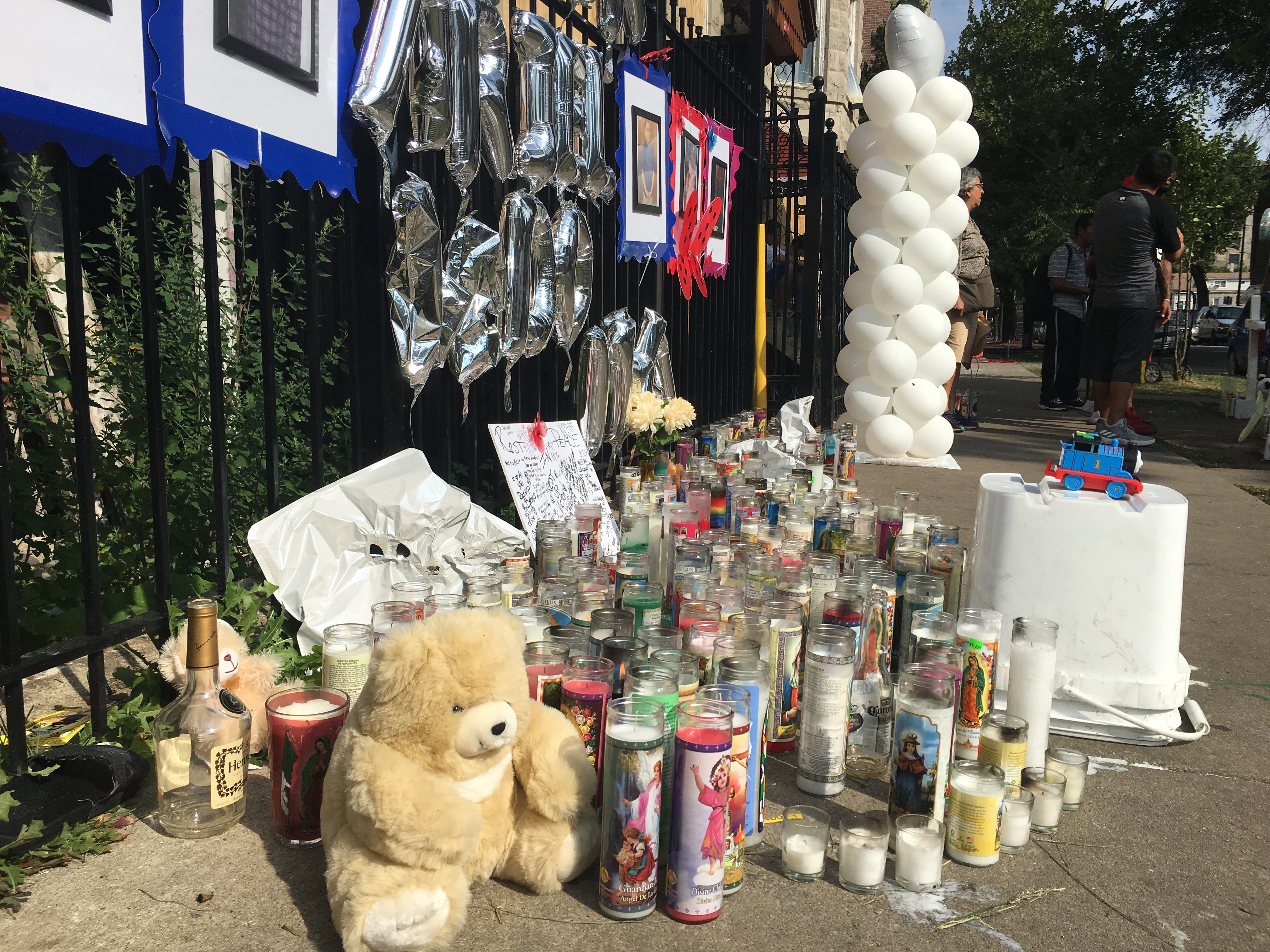 All but two of DCFS's investigations into Ayala were ruled unfounded:
• In September 2013, Ayala was investigated for inadequate supervision when her then-5-year-old son was seen running in traffic, according to DCFS. The child, who DCFS said appeared to be autistic, was taken to a hospital and the family was referred for community-based services.
• In January 2015, Ayala was investigated for substantial risk of physical injury when her then-16-year-old daughter took a 7-month-old relative to a hotel and used the baby to steal by hiding items in the baby's stroller, according to DCFS. A car with Ayala, her daughter and other people was later stopped by police.
Ayala has four surviving children, three of them minors: A 15-year-old son, who is in a "safety plan" and lives with his adult sister; a 17-year-old son who lives with his girlfriend, and a 2-year-old who is in a "safety plan" and lives with her grandmother, according to DCFS.
DCFS also noted it had investigated Sonya Carrillo, the mother of 16-year-old fire victim Victor Mendoza and a friend of Ayala's. Carrillo had contact with DCFS several times between 1996 and 2016, and in 1996 and 1999 she was found not to have adequately supervised her children, according to the agency.
Leticia Reyes, mother of 14-year-old victim Adrian Hernandez, was investigated for medical neglect of Hernandez in 2007 but the case was ruled unfounded, according to DCFS. Reyes has a surviving child who is being cared for by her grandmother. Ayala and Reyes are sisters.
The agency had no prior contact with Priscilla Cobos, the mother of victims Giovanni Monarre, 10; Gialanni Ayala, 5; and Alanni Ayala, 3. Cobos and Yolanda Ayala are sisters-in-law.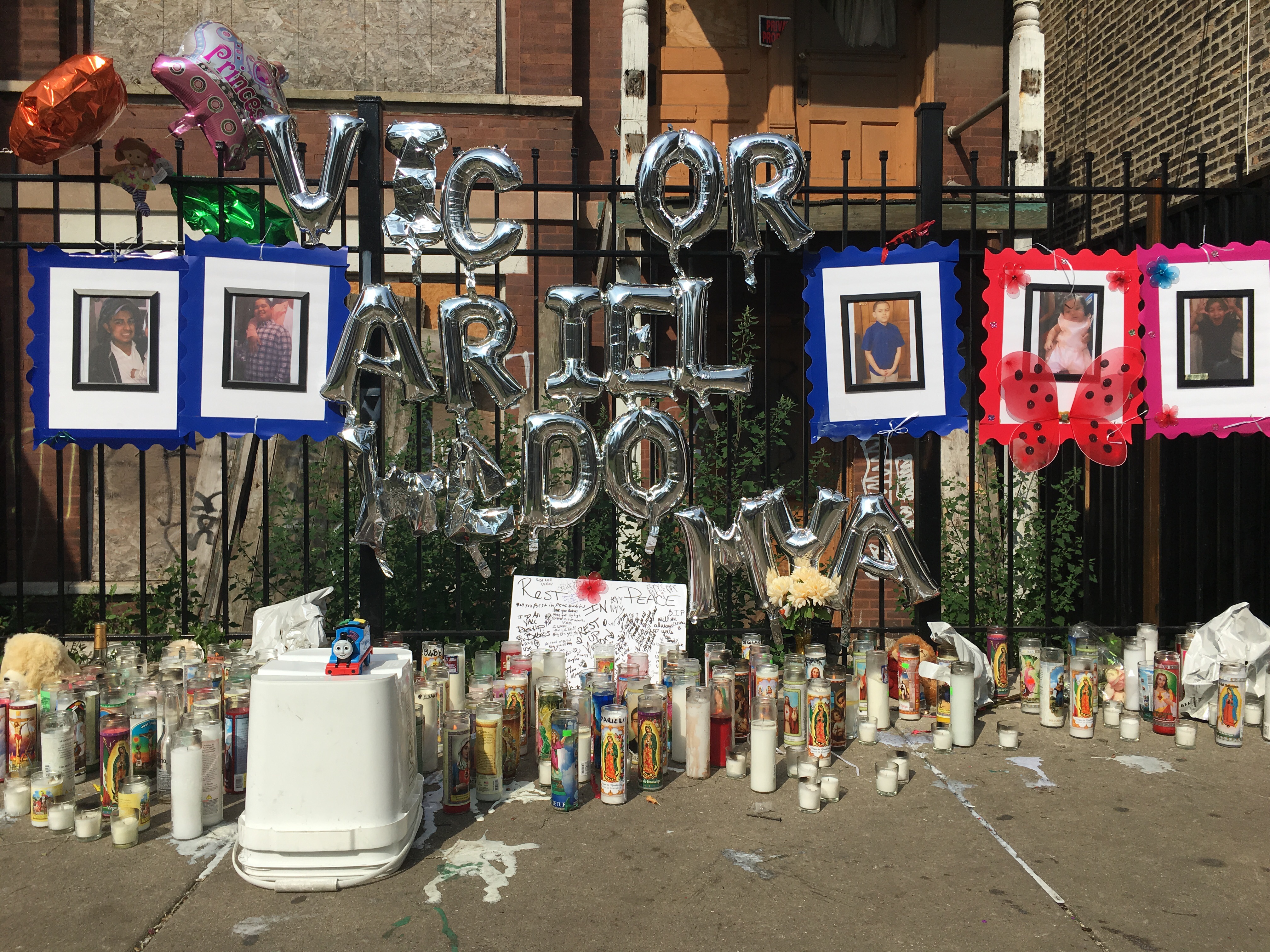 DCFS shared details about the mothers' history in a news release, noting its "involvement with these families indicates a history of vulnerability in the families whose children died."
"Each time we responded to a hotline call on these families, when there were indicated findings, we encountered varying degrees of success and cooperation from the adults," according to DCFS. "However, none of these individual reports, by itself, rose to the level of our removing children from their parents."
Enrique Enriquez, a longtime family friend and Little Village resident, called DCFS's report "wrong" and inaccurate. Enriquez described Ayala as a "good mother" who never turned away other neighborhood kids.
Enriquez said the reason Ayala was reported to DCFS was because she would often have multiple kids from the neighborhood stay at her home. But in a detailed report, DCFS officials said the investigations did not stem from complaints about the amount of children in her home. 
Enriquez said the DCFS cases were closed "because these kids were happy, always together, and they were always playing."
"There was food in the fridge. There was nothing wrong with how they lived," Enriquez said. "She kept a clean house. She was a regular mother with regular problems that we all have living in a urban neighborhood."
Enriquez asked why DCFS didn't check whether there were functioning smoke detectors in the home, "if this is what they're supposed to do."
"This lady is a good woman," Enriquez said. "Not only did she take care of her kids, but she took care of other people's kids in the neighborhood. We can never blame her for anything that happened."
After the DCFS report was made public, commenters flooded Ayala's public Facebook profile, criticizing her for leaving the kids alone the night of the fire.
Friends of the victims pointed out that teens as old as 16 were in the home, and that it's not uncommon for parents to leave their younger children with a teenage sibling.
Neighborhood organization Enlance has raised more than $32,000 for the family as of Thursday morning, and another GoFundMe fundraiser created by the organizers of the La Villita Facebook page aims to raise money to help the Ayala, Contreras and Mendoza families cover funeral and hospital costs.
"It's wrong for us to even judge her because you can never imagine what it is to lose all your family — all your kids," Enriquez said.
RELATED: Donate To Help Little Village Families Affected By Fire Pay For Funerals And Burials
The deadly fire began in the rear of the building and spread to the front. Fire officials originally said no smoke detectors were found in the building, but on Wednesday the department said it had found a smoke detector at the scene — but it didn't function because it didn't have a working battery.
The cause of the fire has been classified as "undetermined" for now, according to the Fire Department.
The owner of the building where the fire occurred, 2224 S. Sacramento Ave., had been cited for building code violations.
Liliana Escarpita, spokeswoman for Ald. George Cardenas (12th), said the alderman's office has yet to meet with state officials regarding the DCFS report, but declined to comment on the agency's previous investigations.
Escaprita said Cardenas and his office is "focused and tied up on getting resources to the families and the appropriate affected victims displaced by the fire," as well as making sure Saturday funeral services are organized efficiently for six of the victims.
Officials have yet to determine the root of the fire and the investigation is ongoing, Escaprita said.
The alderman plans to be on the ground at 9 a.m. Saturday in the 2200 block of S. Sacramento Avenue with community groups, including the Red Cross, to clean up the area and provide assistance with smoke detector installations.
The Chicago Fire Department said the cause of the blaze is still under investigation and had no further updates Thursday morning. 
Previous Coverage:
Deadly Fire That Killed 9 Kids Happened In Building With History Of Electrical Violations
10th Child Dies From Injuries Suffered In Little Village Sleepover Fire
After Children Die In Devastating Little Village Fire, Community Rallies To Raise Money For Families