PILSEN — Many people consider music to be a great unifier — a connector of sorts, bridging cultural, economic and racial divides.
Pablo Serrano, the founder of People's Stage Karaoke, agrees with that sentiment, but he takes it a step further. Music, through the vehicle of karaoke, elevates a sense of unity and camaraderie, especially when someone pours their heart and soul on the stage, he said. 
"Powerful things happen when you put the lyrics on the screen, and people perform songs that other people love," Serrano said.  "You sing along to lyrics you know. But you also open the door for people who might not know that song."
"You get to learn a lot about the music, and … the culture and life experiences of the people [performing] songs they love, from artists they love," Serrano adds.
The ethos of unity and togetherness will be on display at Dvorak Park when the inaugural Chicago Karaoke Festival comes to Pilsen this weekend.
From noon to 8 p.m. Saturday, the park, 1119 W. Cullerton St.,  will play host to karaoke enthusiasts and people who want to enjoy the musical stylings of their friends, neighbors and fellow Chicagoans. The free fest is open to people of all ages. 
The collaboration between People's Stage Karaoke and the Chicago Park District aims to "develop a community cultural energy where strangers can come together and share who they are, and where they're from through music," said Serrano, the lead organizer of the event. 
People will have a chance to perform on a large concert stage, complete with a sound system and a video wall. The day's festivities will include art and food from neighborhood vendors. 
Serrano, a longtime Pilsen resident, said the neighborhood was a natural choice for the festival. "This is home base," he said.
The 38-year-old grew up in the '80s singing alongside his father Pedro Infante, a famous Mexican musician and actor. His dad would find instrumentals to songs and they would sing with the help of lyrics.
That was Serrano's first taste of karaoke. In 2006, he hosted a birthday party that included karaoke and open mic performances from his musician and poet friends. The party became an annual event prominently featuring karaoke and the power of music because of the sense of unity that it created.
In 2011, Serrano founded People's Stage Karaoke with a mission to build community across cultural differences and celebrate and share diverse, eclectic musical traditions.
Since its early days of hosting monthly karaoke parties, People's Stage Karaoke quickly grew into weekly events at Simone's and Caminos de Michoacán, and has also taken part in festivals around town like Mole de Mayo, the Pilsen Taco Fest and Taste of Chicago.
While Dvorak Park can hold anywhere from 500 to 2,000 people, Serrano isn't sure how many people will take part in the inaugural event.
"All these parties that we've done in the past have brought in more than 300 people," Serrano said. "But even if it's 50 of us, we'll have a good time. It's about…being sincere and consciously connecting with strangers that's what karaoke has evolved into in my mind."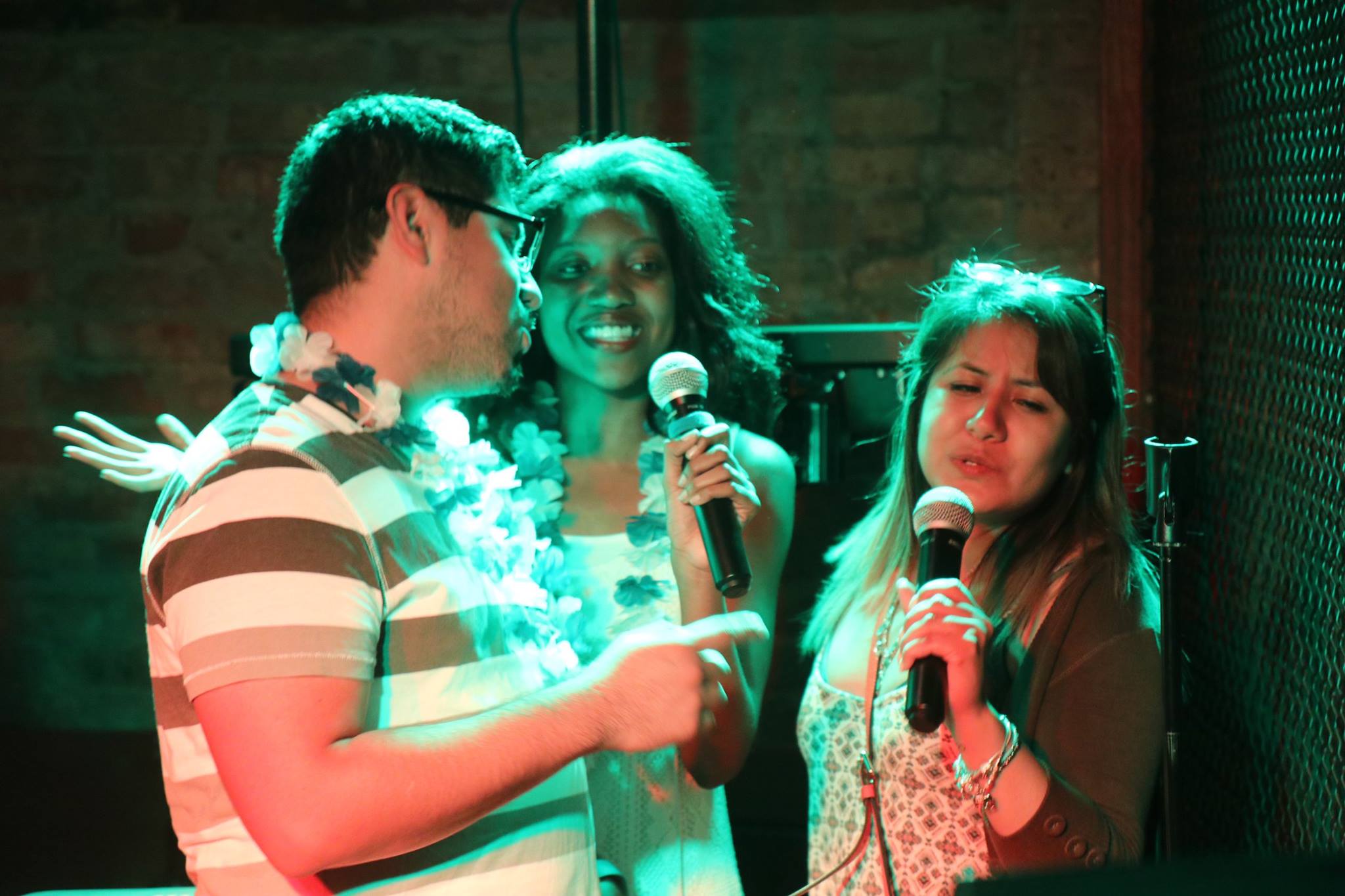 Visitors will get a chance to see singers take on the music of icons like Selena, Juan Gabriel and Prince, who Serrano said are among some of people's favorite musical acts to sing.
Serrano encourages people to sing in any language. He emphasized the festival is an open, inclusive place for people to "feel welcome" to share their language, culture, life experiences on the stage.
As a port of entry for many immigrant communities, Pilsen has  "a cultural obligation to bring segregated parts of the city together," and "consciously connecting us through culture and music," he said.
When the stage goes up Saturday and the first performer takes the stage, Serrano hopes the free, family-friendly festival will take people outside of their typical routines and bring out the hidden talents "among our peers, neighbors, and friends."
"We're living in a world of Clark Kent's," Serrano said. "[The festival] brings out these talents, and all of a sudden your saying, 'hey…I didn't know you were capable of shinning that bright.'"
"I've seen people do extraordinary things on the stage," he said. "When it's your turn… give us your best. Shine bright, and move."