WICKER PARK —  Ryan Spokas, the man discovered dead in Wicker Park's namesake park last Friday morning, had popped in at Northside Bar & Grill — his favorite spot in the neighborhood —  just hours before he was found on a park bench by a passerby.
Spokas stayed at the bar no more than 45 minutes, from around 11:30 p.m. to 12:15 a.m. last Thursday, according to Northside's manager Nick Gord.
"He had one beer, maybe two, and just as he always did, he would talk to every single person at the bar. He had a ton of friends here," said Gord, who described Spokas as "a soft soul, a sweet and bright guy."
Gord was eating a late meal as Spokas, who'd finished his rounds chatting up other bar regulars and even people he'd met for the first time that night, was on his way out.
"I wish I would have talked with him. … He didn't want to bother me while I was eating. I wish I had known. … I would have clocked out and spent the entire night with him to make sure, that whatever happened, didn't happen," Gord said.
A cause of death for Spokas, who was found unresponsive in the park and pronounced dead at the scene, has not been determined, a spokeswoman for the Office of the Cook County Medical Examiner said on Wednesday. Police detectives said they found no signs of visible trauma.
Spokas' only sibling Tim Spokas said the death of his 36-year-brother was sudden, accidental — and crushing.
"We are devastated," Tim Spokas said on behalf of his parents, Marsha and Robert Spokas. The small close knit family had grown worried on Saturday when Ryan did not show up to a cousin's child's birthday party in suburban New Lenox. 
"We tried to call him all day Saturday and he didn't answer or call back. It would not be all that rare for him if something else came up, and he apologized for it later," Tim Spokas said.
Tim described his brother as a very kind individual and loving uncle, who "did not have a mean bone in his body." He provided a nonjudgmental and assuring ear, often telling his younger sibling, "Everything is going to be okay."
"He was unique, he stuck to himself and did his own thing, but he would talk to anybody. He loved to engage in conversation with people. He was into indie music, he loved statistics in sports and he was so smart," Tim Spokas said.
He was born on July 7, 1982, in Evergreen Park, where he was also raised, forging what would become lifelong friendships with boys from his kindergarten class and T-ball leagues. Ryan Spokas graduated from Most Holy Redeemer Elementary School and Brother Rice High School. He received a bachelor's degree in urban planning at University of Illinois Urbana-Champaign and a masters of arts from Northwestern University, also in urban planning, his family said.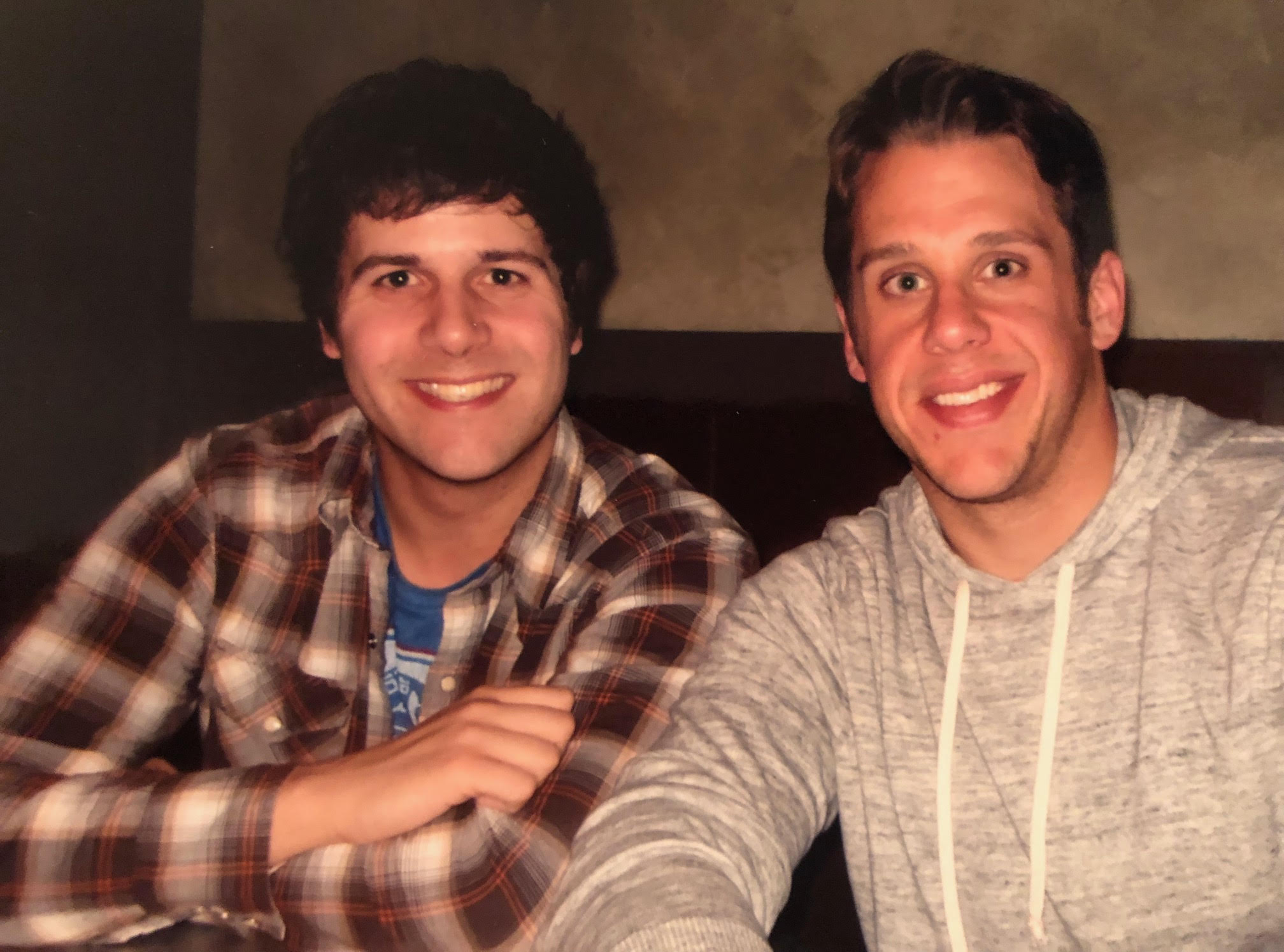 According to Steven Vance, a developer and the founder and CEO of Cityscape, Ryan Spokas was recently working as a business development consultant for the open data-based real estate website which makes neighborhood, property and construction development information readily accessible.
Vance said he'd just signed a contract to work with Spokas on a new commission-based project, and within the first two weeks of the partnership, two new clients had signed on as a result of Spokas' sales skills. They were scheduled to meet with a prospective new client next week, Vance said.
"I was impressed with his drive and networking skills and the original ideas he had," Vance said.
Tim Spokas said that when growing up, and being two years younger than his brother, every step of the way he'd wanted to be exactly like him.
"Who wouldn't want to be? He was a talented and good looking guy. He could be successful in whatever he applied himself to do," Tim Spokas said.
Ryan Spokas played wide receiver for the Brother Rice Crusaders' football team. While studying abroad at University of Sheffield in England during his junior year of college in 2003-04, he played for the school's American football team and scored 11 touchdowns, breaking the still-standing Sheffield Sabres' record for most receiving touchdowns in a single season.
Spokas had lived in Wicker Park for the past decade, after first moving to Humboldt Park in the early aughts. He lived in an apartment on Wood Street just north of Division Street and loved the neighborhood.
"He just fit in, he never said what he liked about Wicker Park, it was all the unique places and people and he was one of them, part of that," Tim Spokas said.
Christopher Van Haren met Ryan Spokas when they were both 6, playing on the same T-ball team. They attended the same grammar and high schools and studied together at the University of Illinois-Champaign.
"He was a great and loyal friend, and a hilarious storyteller. He was very funny and he loved life," Van Haren said.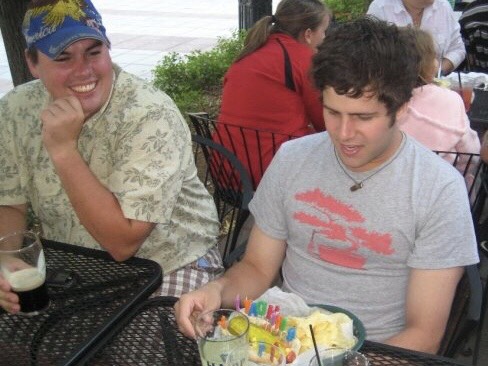 Bill Hogan, another childhood friend of Ryan Spokas' and a Ukrainian Village resident, said on Tuesday that he's still grappling with the reality of his beloved friend's death.
In addition to being a talented musician and player of piano and guitar, Hogan said Spokas was very adventurous and loved to explore the world through travel, having been to Prague and Italy several years ago and to Iceland as recently as this summer. 
"He was so naturally funny, with a one-of-a-kind, very offbeat sense of humor that he brought to everything. You'd ask a banal question like 'how are you doing,' and he would launch into an endearing litany of gripes in a theatrical sing song-y voice. A simple situation would be fun and unexpected. …  He loved to sing and was very musical, we would find ourselves breaking into songs and silliness all the time, just being around him," Hogan said.
Hogan said in the late aughts, Spokas lived in "a fantastic loft on Milwaukee" avenue in the heart of Wicker Park and would host Halloween and New Year's Eve parties.
"He was at the heart of all of our group memories, always a smile on his face. He brought people together and was very generous in every way," Hogan said.
Hogan said he's thankful that just two weeks ago this Saturday, a group of their five childhood friends had had "a mini reunion" in Evergreen Park. It was there that Hogan recalled Spokas being gently chided for preferring to hang out at mainstay Northside Bar & Grill, 1635 N. Damen Ave., despite the many new places to check out in Wicker Park and Bucktown. 
"We were talking about how Northside is not the trendiest or best for food and drinks, and he was defending it. He said he liked it because of its staying power," Hogan said.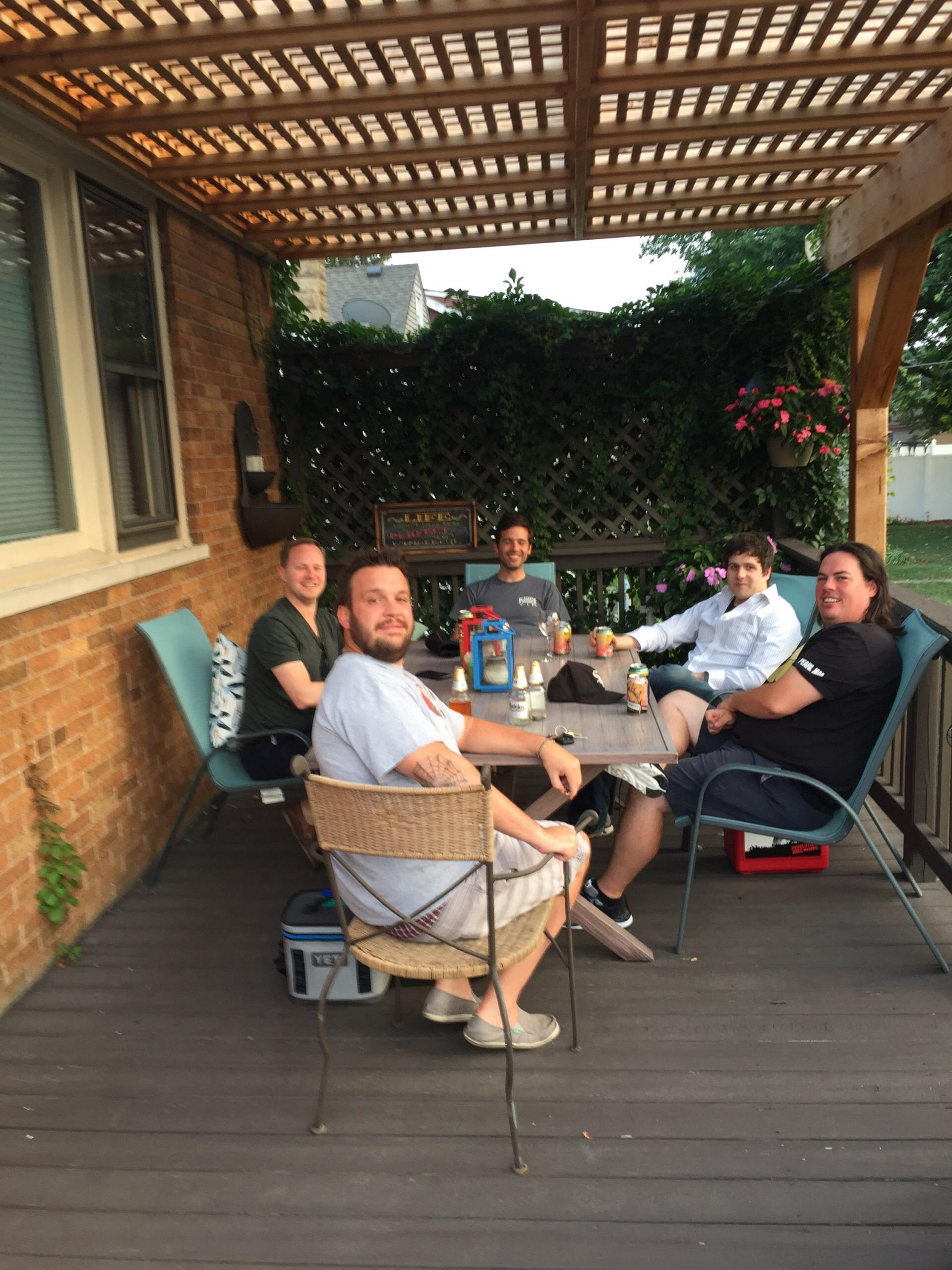 Kevin Kuzlik, another longtime friend, met Spokas in kindergarten and stayed in touch with him even when they attended different high schools and colleges. He and Spokas were roommates for a few years together in Humboldt Park and then later in Wicker Park until Kuzlik got married.
Though Kuzlik moved to Milwaukee, Wis., about two years ago, he talked to Ryan by phone at least a couple times each week and feels lucky they were able to stand up in a another pal's recent wedding.
"He was always trying to entertain. Any time you would go into a bar with him, he would put $20 on the jukebox, and later [as jukeboxes became more obsolete], he'd give his phone and Spotify to the bartender," Kuzlik said. 
Kuzlik said the dynamic in their circle will not be the same without the guy they all call "Ry."
"It will be really weird the next time a group of us friends hang out. I can tell you millions of stories but none will stand out. If you hung out with Ryan, you always knew you would have a great time," Kuzlik said. 
In addition to his parents and brother, Ryan Spokas is survived by a niece Lucy and nephew Sam, as well as an aunt and uncle and cousins. A wake is scheduled for Thursday evening at Kenny Brothers Funeral Home, 3600 West 95th St. and a funeral mass at 10:30 a.m. Friday at Most Holy Redeemer Church, 9525 S. Lawndale in Evergreen Park.
Donations in Spokas' memory can be made to Pat Mac's Pack, a fund for pediatric brain tumor research at patmacspack.org or 10226 S. Leavitt St. Chicago, IL 60643.